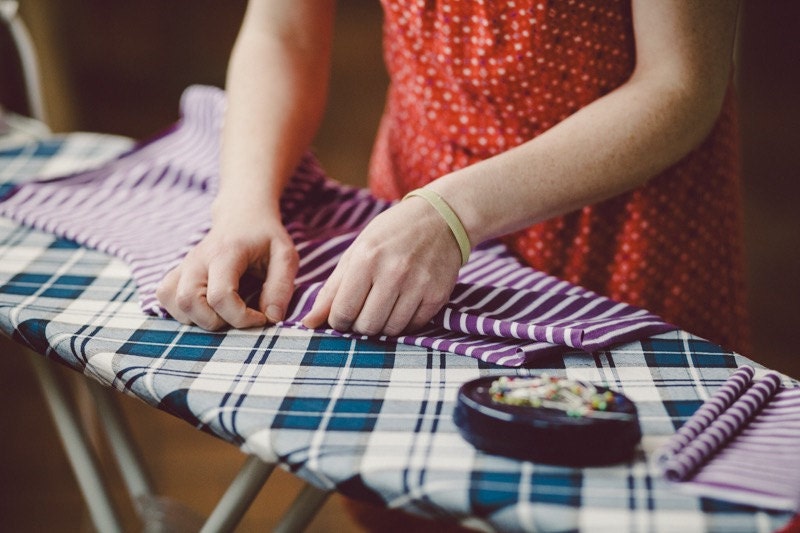 Whether you're an aspiring designer or an apparel veteran, the fashion world can feel complex, with many moving parts. Typically, a clothing line is not the result of a single designer's vision, but rather a culmination of work by raw material providers, fabric mills and printers, sewers, trim suppliers and more. Keeping track of all these various suppliers can be challenging for any fashion designer, especially for those looking to build a values-driven brand.
After several exposés on fast fashion practices, there is growing interest in manufacturing ethically and buying with purpose. The growing popularity of trade fairs like the Ethical Fashion Show Berlin and Greenshowroom, which both take place during Berlin's Fashion Week in January and July, help demonstrate that designers and buyers alike are increasingly considering what it means to launch and support a brand that is ecologically and socially sustainable.
Navigating the industry responsibly as a small business owner may seem intimidating, but these Etsy sellers show it can be done. Read on for ideas about how you can build a product that is good for your business, the people involved in creating your products and the planet.
Consider Your Source
For some designers, choosing to start a line with environmentally-friendly fabrics was an easy decision. Manja Jasny of Kandatsu, a Düsseldorf, Germany-based line of children's clothing, says there was never a question she would use only organic fibers. But finding materials wasn't so easy. "When I started it was really complicated," Manja recalls. "I couldn't find anything in the market." After connecting with one supplier at a fabric fair, she was then able to find many other organic suppliers through referrals. "Now," she says, "I have a very big network. It's a big family!"
For other designers, the decision to go organic came after learning more about the industry. When Milly Greenslade of Noctu, a family-run company in Bath, England, that makes sleepwear, traveled to India to source suppliers and manufacturers, she visited both organic and non-organic cotton fields. She could see a big difference in environmental damage. "Seeing it first hand made it really obvious how important organic farming was," Milly says. "It made us think about everything we buy and everything we do, the people we work with and the whole supply chain." From this experience, Milly developed a long list of musts in her search for a supplier and manufacturer. With Fairtrade organic cotton, workers' rights, and a healthy working environment among Milly's non-negotiables, finding the right match was no easy feat. Setting such high standards, however, ultimately led Milly to a partnership she is proud of. "We work very closely with a small cooperation in India that owns its own cotton fields. It is GOTS [Global Organic Textile Standard] and Fairtrade certified. It even uses all our offcuts to make bags for local school children in the area," says Milly.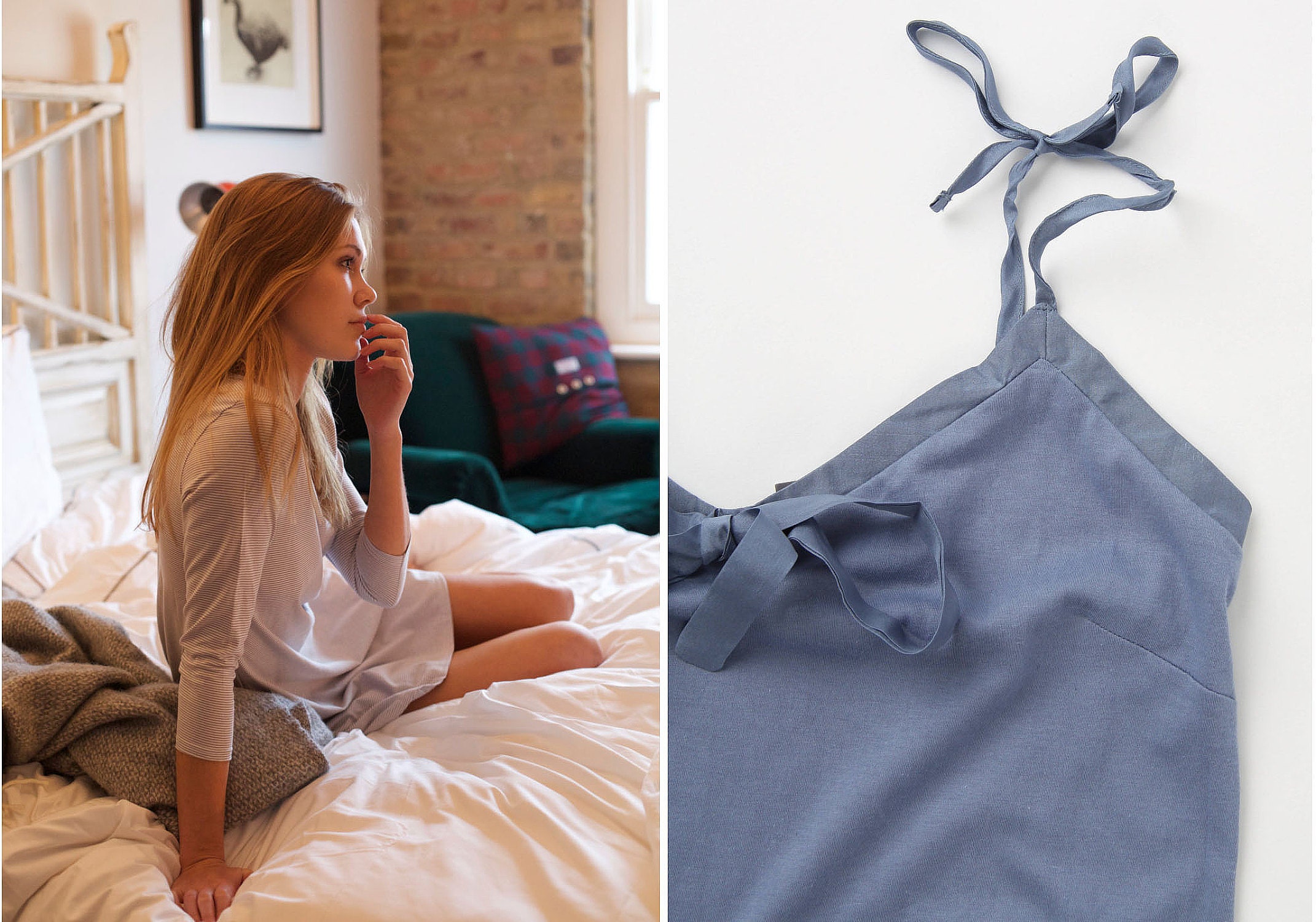 You don't have to go organic to make an impact. Martina Kuipers of Bartinki, an Arnhem, Netherlands-based brand of women's clothing, designs her line around vintage and deadstock fabric that would otherwise end up in landfills. "I was brought up to reuse and be modest," says Martina. She set up her company in Holland, near a market where companies sold off their surplus fabric. "Many of these fabrics are good but unwanted just because there is no space to store them," she says.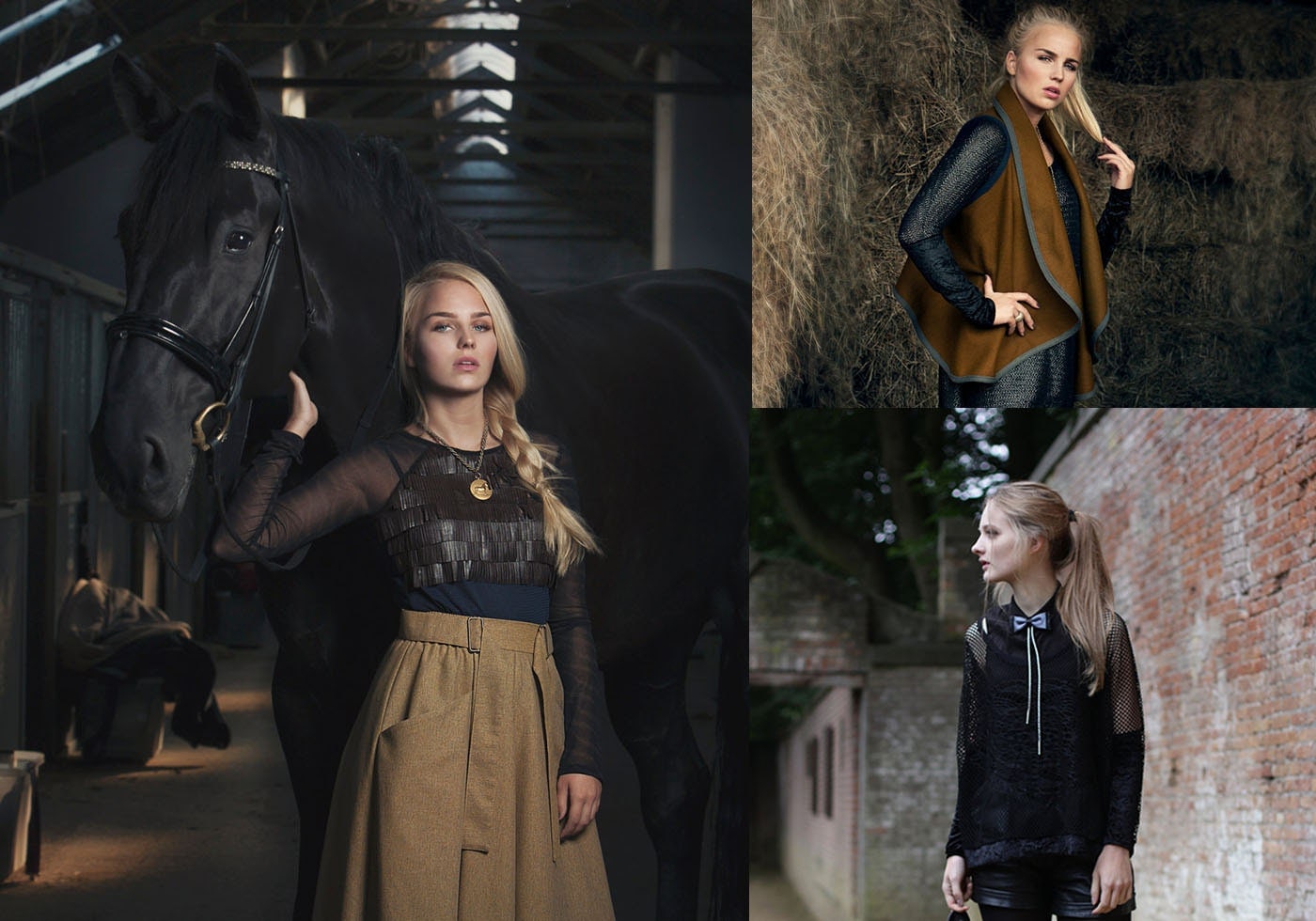 When choosing materials for your designs, consider the impact of the materials on the environment and the people behind the fabric production. You can also reduce waste by creating patterns that optimize fabric consumption and by repurposing fabric scraps for brand-new items that will delight buyers.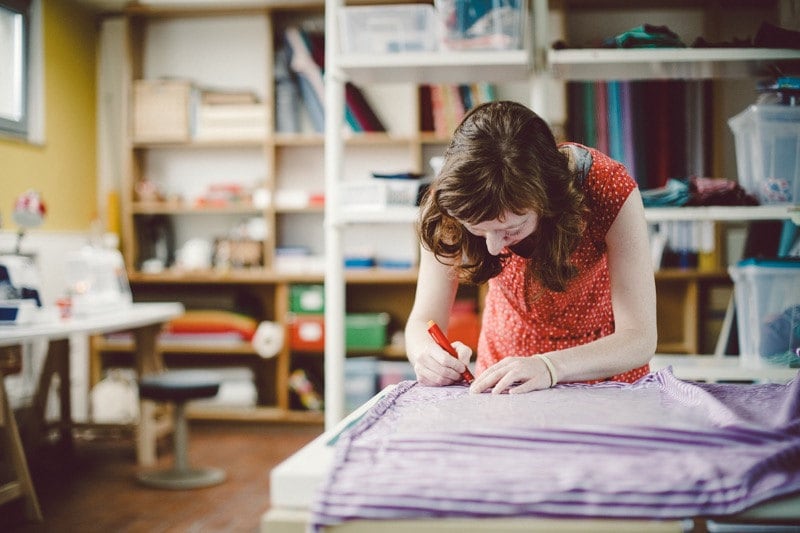 Build Relationships
For designers, investing time and careful consideration in potential partners can result in rewarding relationships. Choosing a like-minded collaborator and investing in that partnership can result in teamwork that goes beyond basic production.
Martina was originally looking for production help near her home in Holland, but ended up choosing a professional tailor from her home country, Slovakia, because of a strong personal connection. "We clicked straight away," says Martina of her tailor Vierka Micova, with whom she shares common values and a similar sense of humor. Each brings a different set of skills to the process. "Vierka prevents me from making mistakes," Martina says. "The knowledge she has saves me money and time. She can recommend things I would never think of like how to lay out pattern pieces to achieve the best fabric consumption and how to tweak designs to make them more production friendly." The partnership also goes both ways. "It's extremely important to me that she's happy," Martina adds.
When building your own network of partners and suppliers, make sure that you're personally connected to the source, that you have transparency over the process, and that you are invested in a mutually-beneficial partnership. As your business grows, you'll have the ability to influence your partners — and other creators who admire you. As Martina puts it, "I'm careful to treat everyone right." She hopes to help set a standard for others.
Set Your Own Calendar
While most fashion companies operate on a four-season (or more) production calendar, slow fashion brands tend to design collections for no more than two seasons a year. With smaller, less frequent collections, there is more time to focus on quality over quantity, which may, in turn, encourage more thoughtful purchasing by consumers.
Some brands, like Kandatsu, also use different production processes for different items, depending on demand. Manja explains that she keeps inventory for basic staples and sizes she knows customers will need, but she waits to make seasonal or special pieces until they've been ordered, to reduce unnecessary surpluses.
As you organize your own production schedule, set a pace that works best for you and your brand's priorities — and that provides time for mindful production and limiting excess waste.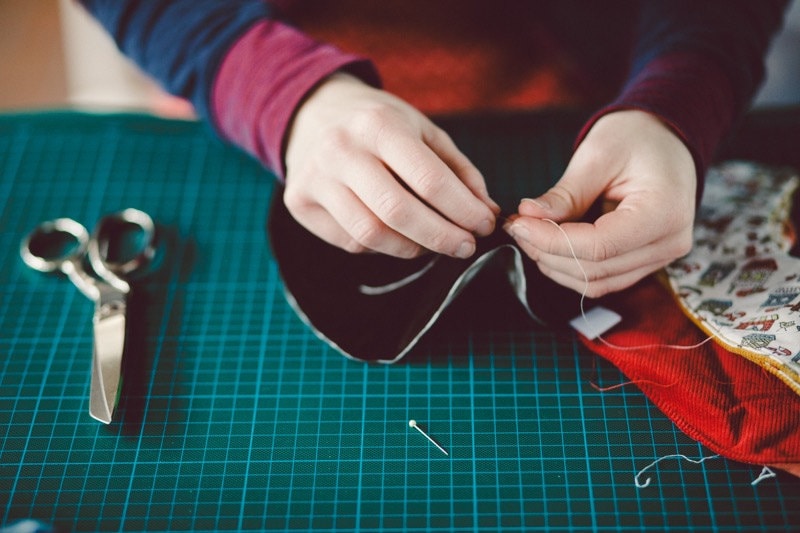 Tell Your Story
Making responsible decisions for your brand is something to be proud of — so spread the word. Your choices reflect and reinforce your brand identity, and will go a long way in attracting your target customer. Tell your story to prospective and current buyers through your About page, on your hang tags, in your listing descriptions and on social media. Shoppers will appreciate learning about the thoughtfulness behind your choices in materials, partners and design process.
For Manja, being transparent is just as important as using organic materials. "I feel responsible for my customers," she explains. "They should know what is in the fabric I use and under what circumstances my products are made."
Sharing this information will give your customers greater insight in to your values, as well as your prices. Although Bartinki's prices are not as low as the fast fashion shop around the corner, her target customers are after more than a low price tag. "They are educated and know what's happening in today's world," Martina says proudly. Their willingness to spend a little more shows how much they value both Martina's work and their own shopping principles. In other words, says Martina, "they care."