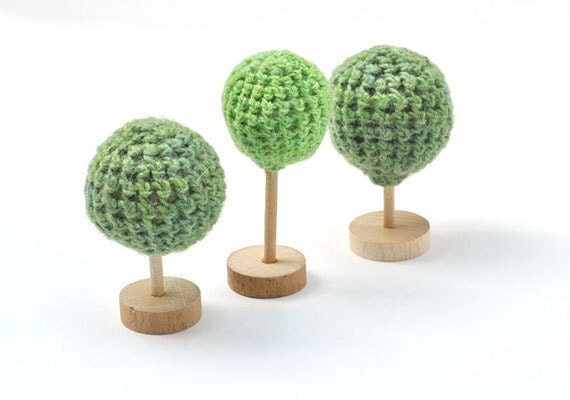 What does it look like to grow an artisan or Etsy business today?
Good news: It's not adding X number of new workers to the assembly line or going public just to cash out.
Today, the question of business growth is really about understanding where you want to take your business in terms of reach, depth, and revenue. Creating a plan to reach more customers, fulfill more of their desires, or generate more revenue means your business makes a bigger impact as it grows.
This is a delicate process for a business that values handmade, to be sure. But it can be done.
Whether you started your business as a hobby or full-time venture, it's likely the scope you first imagined was relatively small. As you've learned more about what it takes to make your business successful, you've done more and more work to achieve this small scope. Not only are you the chief executive, you're the VP of marketing, the creative director, and the worker on the factory floor.
You're busy wearing so many hats that it's daunting to imagine growing your business at all. How can you keep up? There's an art to true growth — especially for artisan businesses. The art of growth is seeing how you can do more with less, separating your best work from busywork.
What if the key to growing your business was removing things from your to-do list instead of constantly adding to it?
Here are my strategies for getting started on the path to true growth. Your job is to take these ideas and make them your own.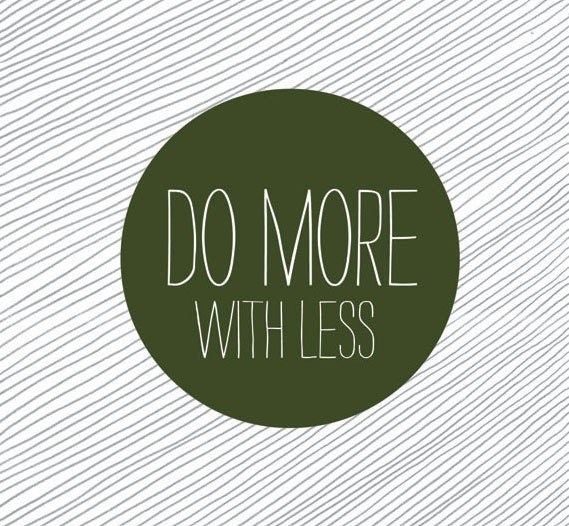 1. Think About How Your Business Will Grow Beyond Your Team of One
You know that line, "No man is an island?" Well, no business is an island, either. Every successful business is a team of suppliers, contractors, employees, applications, and marketplaces all working together with the director of the business (that's you). If you're ready to grow your business, you must start envisioning the whole team as part of your success — not just me, myself, and I.
The first step here is to identify which tasks could be systematized. Maybe you don't need a system, but what if you're not the one doing that task in six months? It's easier to bring on a little extra help when the task has a system and clear expectations associated with it.
With that accomplished, you'll be able to see roles where before there were none. If you choose to contract with a sales rep or hire a friend to tackle shipping, you'll be ready.
Your team isn't just the people around you. It's all the tools and platforms you use to make your business function. Etsy, in fact, is a part of your team! What if instead of thinking of as Etsy as just a tool or just a place to sell your goods, you start thinking of it as a valuable member of your business team? When you think of your tools as team members, you can creatively "assign" them tasks you might not have thought of otherwise.
And that helps you get more of your best work done.
2. Create Feedback Loops
Feedback loops are ways you build customer communication into your sales cycle. Your goal is to know who is using your products, how they're being used, how they make people feel, and who's aspiring to purchase them.
The simplest way to do this is to follow up with customers. No doubt, you're already communicating with people who are buying. You're answering their questions, updating them on shipments, and thanking them. Why not use that as an opportunity to ask, "How are you wearing your new scarf?" or "Where did you put your new wreath?" You can learn a lot about how to market your products in the future if you find out exactly how they're being used right now.
You can also use blogs, email marketing, and social media to learn more about the feelings your product creates or who has your product on their birthday list. Each communication channel that you have at your disposal is a way to create genuine dialogue with your customers. Often, we consider communication channels only as a way to promote or sell. But if you ask the right questions to the right people, you create opportunities to listen that will greatly benefit your business.
Bottom line: when you focus on quality feedback, your customers start to shape the way your products develop and your business grows. That means you can spend less time trying to get them to buy and more time packing up their eager orders.
You can even use Etsy's tools, such as Followers, Favorites, and Message to Buyers for this.
3. Create New Products Incrementally
Entrepreneurs waste quite a bit of time perfecting products the public has never seen. Makers and creatives tend to be perfectionists. The devil is in the details, right?
If you have an idea for a brand-new spring collection, why not test a single product first? Create a sketch, a mockup, or a prototype that you can show to your best customers (see previous strategy!). Give them the chance to either swoon or provide constructive feedback. Then, iterate. Create a new version and try again.
Once you've got your best customers loving your prototype product, you start working on the rest of the collection. You can even sell early versions of your trial products at a discount in a special event sale (that creates excitement while keeping the value of the finished versions intact).
Having an incremental product development process means you spend more time creating the right products and less time wasting effort on marketing products that won't sell.
No matter how you decide to approach it, the key to growing your business this year is to concentrate on the work that produces the best results and frees your creative mind.
Do you want to grow your Etsy business? How can you streamline your processes and make your workload more manageable? Share your thoughts in comments.