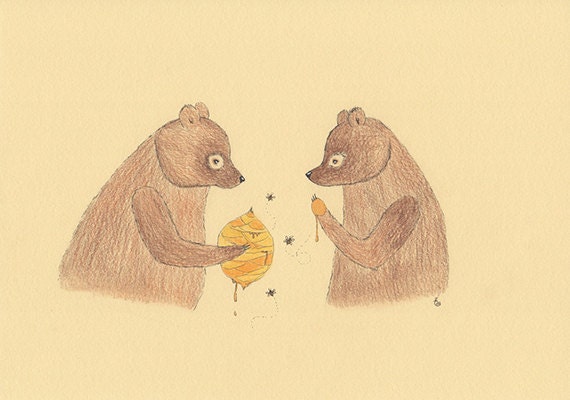 As an online business owner, you might occasionally have a nonresponsive customer. They might have made a purchase from you, but not specified the custom requirements in order for you to complete the transaction. They might not have left you any feedback for the transaction. There might have been other confusion, like a language barrier. All of these situations have the potential to be sticky, and in order to help we've gathered tips and advice for handling tough situations gracefully and professionally.
Read on for top tips from sellers, buyers and our customer support team that you can adopt and customize to meet your own business needs.
Challenge 1: Customer is not responding to emails
Keep in mind that not all internet shoppers check their email regularly and there might be an unforeseen circumstance keeping them from responding in a timely manner.  Take a deep breath — remind yourself that no response does not mean they are uninterested.
Try communicating with your customer via both Conversations and the email address the customer provided to you on the receipt page. Sometimes, emails from unknown addresses can get caught by the customer's spam filter and never read.
Allow up to 2-3 business days to hear back from your customer. This might seem like a long time, but realistically your customer might be working a long shift, might not be near the computer or might even be away for the weekend.
Provide as much information as you can in your message to your customer. If you do not hear back within your timeframe, send another polite message with the same information and make sure to let them know in a friendly way you are waiting for their reply. Your third message is a good opportunity to give your customer a timeline of when you expect to hear back from them and alert them that you might cancel your sale and relist your item if no contact is made. If there is still no word, it is a safe time to cut your losses, given you tried your best.
Challenge 2: Custom order lacks necessary specifications 
There are a host of reasons a customer might have forgotten to contact you with the information you asked regarding the order. It is important to keep your cool, remain friendly, helpful and professional when contacting them to ask for additional information.
Try sending your customer a friendly email thanking them for their order and asking for the specifics at the same time; this way you can kill two birds with one stone. It might sounds something like: "Hello xxxx,  Thank you for your order and for helping to support (yourshopnamehere). I am excited to start work on your custom order and will need the following information from you before I can get started: (list of information goes here).  Please contact me with any questions and I look forward to working with you."
If you do not hear back from your customer within 2-3 days, follow the same steps for contacting your customer as laid out above.
Challenge 3: Feedback reminders or inquiries
It's important to remember that leaving feedback on Etsy is optional, so keep an inquiry to one Convo and refrain from asking again if you do not receive a response.  A buyer may find the tactic a little too aggressive.
"Hello xxxx, I hope you received you recent order of xx item (link to transaction goes here) safe and sound and are happy with it. If all went well, I appreciate and enjoy getting customer feedback in my shop, if you feel comfortable doing so for xx item you purchased. You can leave me feedback on Etsy by going to Your Account >Purchases & Reviews. If there were any problems with your order, please let me know before leaving feedback so we can work out a solution to make you happy. Keep in touch, (your name)"
Naomi Searl of Studio Treats by Naomi suggests: "I prefer not to make it sound like it's expected of them. I try not to sound too demanding or forceful, but just convey thanks for their support and mention that leaving feedback is appreciated and helps me in providing quality product and service."
bddesigns says: "I also wanted to ask you to take a moment, after receiving your package, to leave some honest feedback about your transaction — that lets me know that you received your package and I did my job well!"
Challenge 4: Customers with language barriers
Keep your sentences simple and avoid using any words that are slang or could be easily misunderstood.
"Hello xxxx, I realize English is not your primary language and want to make sure we both understand the order/your question/your concern. (Repeat to the best of your ability what you think their question/concern/order is). Is this correct? Thank you and I look forward to hearing back from you, (your name)"
Do you have a reliable response that you use when faced with these types of potentially sticky situations?  Feel free to share them with us in the comments section of this article below.