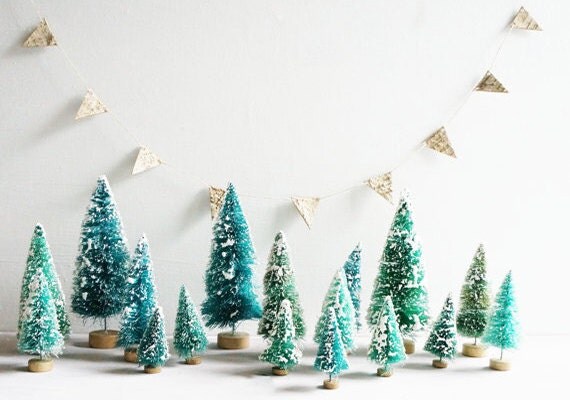 All of us on Etsy's Marketing Team spend a lot of time figuring out how to bring potential buyers to Etsy so they can buy your fantastic products. It goes without saying that one of the top reasons that buyers love Etsy is for the truly unique gifts that they can't find anywhere else.
We all know it's not easy to give a really good gift. To help shoppers decide that your item is the perfect gift, it's a good idea to tell a story about the specific kind of person who would love to own what you make. Taking a narrative approach to your item descriptions and marketing messaging helps you help a shopper decide to buy from you. Make your shop offerings stand out as gift-worthy with these three steps.
1. Tell Your Story
Etsy shoppers love learning about you — the person who makes the items they're buying. To help you craft an interesting biography for your About page, consider answering these questions about yourself:
Why do you love what you do?
How did you learn to do what you do?
What does your craft mean to you?
Here's an example of a well-written narrative on dolangeiman's About page: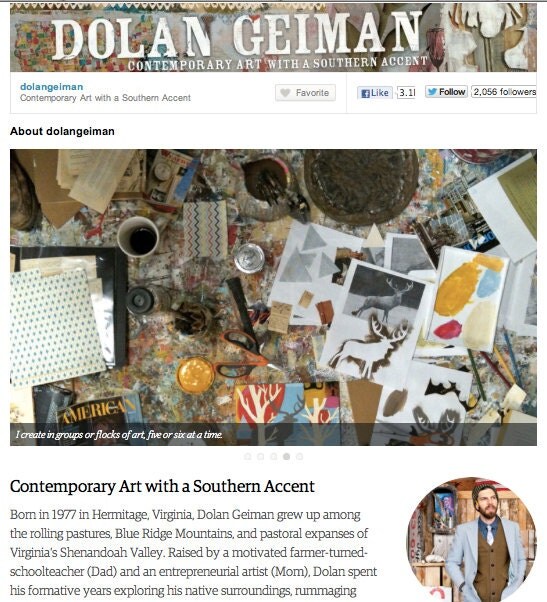 2. Tell Your Product's Story
Etsy shoppers also enjoy learning the intricate, juicy details of the items they're about to buy. Here's a list of what shoppers most want to know about the item they're buying:
How is it made?
What is it made from?
What makes it special?
3. Tell the Story of the Person Who Would Love Your Item
To help Etsy shoppers visualize your products in the hands of your loved ones, answer these questions in your item descriptions:
Who is this gift perfect for?
What does this person love?
What motivates him or her?
What makes this person unique and special?
Weave your answers to these questions into a compelling narrative and include the messaging everywhere you talk about your products (your blog, Facebook page, Twitter, postcards, etc.). While it pays to take a narrative approach to your product offerings around the holiday season, it's also important to keep your messaging short and simple. Your goal should be to make it easy for shoppers to envision your products as the perfect gift, not to overwhelm them with too much story or language.
Even after the major holiday season passes, you can use these tips for creating gift-worthy stories about your items all year-round.
We'd love to hear your advice for making your items more gift-worthy. Share your feedback in the comments below.