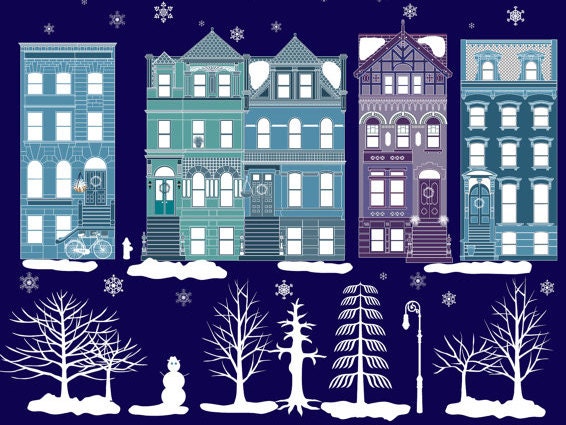 As an Etsy seller in Portland, Oregon — a city renowned for pro-handmade, pro-locavore culture — Janell Anderson of prunellasoap and cooljane attracts a number of customers within a 20-mile radius, including last-minute holiday shoppers seeking gifts on the fly.
Luckily, local-minded shoppers aren't a PDX-only phenomenon — the "shop local" movement is growing around the world. That's where a localized marketing plan comes into play. When done strategically, playing up your shop's local flavor is a tactic that works just about anywhere — from Paris, Texas, to Paris, France.
"I encourage Etsy sellers everywhere to promote their location — even if you're in a small town or don't feel like you live in a particularly interesting place," Janell says. "It's amazing how people connect with a sense of place, and customers love to share stories about experiences they've had or people they know who live near you."
If you're interested in promoting your shop to local customers, you can make a number of smart moves beyond creating items emblazoned with the name of your city or country. Here are a few ideas to attract customers in your own backyard.
Optimize Your Profile and Shop Description
If you haven't already done so, make sure you've set your location in your Public Profile. Read how to set your profile location in this help article: How do I add my location to my Profile?
By selecting from Etsy's list of city names, your Etsy Profile will help your shop and listings appear when buyers perform searches in Search Local.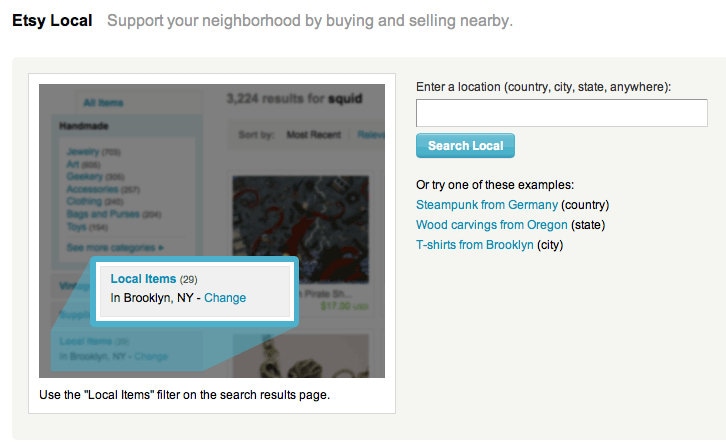 By simply stating "made in Portland" in her Shop Announcement, Janell says she's landed a wealth of opportunities to connect with customers locally and around the country. "Many people have a story to share about visiting Portland or having once lived in the Pacific Northwest," she says.
Offer Incentives to Locals
Providing incentives to local shoppers, such as gift-wrapping or a local pickup location, is a compelling way to market your business in your Shop Announcement and social media, e-newsletters, and your blog.
"Offering a free shipping code during the holidays is a great incentive for local customers when hectic schedules make it even more difficult to schedule a pickup time," Janell says. "But I also have some local customers who schedule pickups for large orders. Local shipping costs are relatively low, and it's usually more cost effective to ship instead of driving to a meeting spot."
Build a Local Network
If you want to develop your brand as a go-to source for goods in your region, building a nearby network is a valuable investment for your business. To establish a network, introduce yourself to and forge relationships with community leaders, local shops, craft fairs, media, interest groups, and small business associations.
To make a good first impression with local creative leaders, mail them a sample of your product along with a cover letter or informational one-sheet about why your shop stands out in your community. For information on pitching local bloggers and media, read How to Win the Hearts of Bloggers.
Collaborate on Marketing Projects With a Local Team
As the captain of the PDX Etsy team, Janell leads online promotions for a Christmas in July sale and a Black Friday–Cyber Monday weekend sale with her team. "We create a coupon code that all team members use, and they choose their own discount percentage or offer free shipping," Janell says. "Typically 50 to 60 team members participate, and we work together to promote each other's shops during these events."
Being an active member of an Etsy Team is a positive way to connect with Etsy sellers with common interests and collaborate on marketing initiatives. Search for local teams to join from the teams page.
How do you connect with local markets? We'd love to learn about what works for you. Share in the comments below.