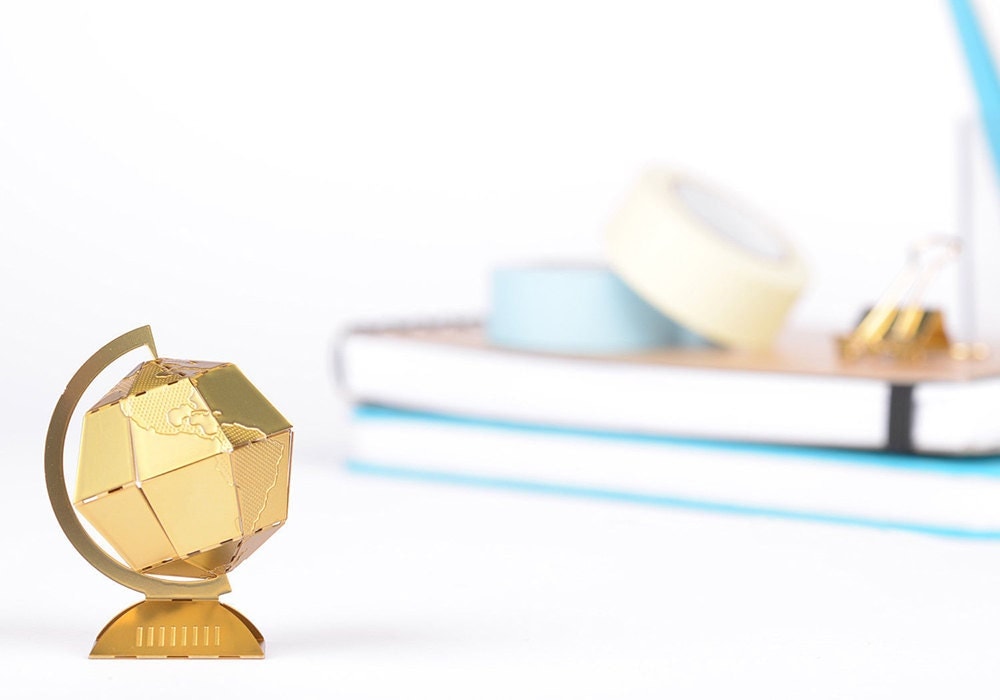 Since people of many different generations use Facebook on a daily basis, the platform is a great place to reach potential customers. Here are some tips for using the world's largest social media channel to grow your business.
Set up a Facebook business page
Even if you already have a personal Facebook account, you should set up a dedicated business page to represent your Etsy shop. This gives you access to Facebook's analytics tools and looks more professional. And don't forget to add a link to your Facebook business page to your website or blog. You can also connect your Facebook account to Etsy's social media tool and choose which page to share your posts to.
Promote your listings
Connecting your business to Facebook provides an easy way to talk about your products with your Facebook audience. When you share a listing on Facebook, readers can click through directly to your items. This is one of the easiest, most direct ways to leverage Facebook for your business.
When promoting a new item, add interesting details to keep your posts from feeling overly promotional. Your captions provide a space where you can show your process, your sense of humor, or explain what makes your products unique.
When you share using Etsy's social media tool, links to your listings are automatically personalized so shoppers won't see recommended items from other shops.
Grow your following
In addition to linking to your Facebook page from your shop, consider drawing attention to it in an email to buyers after they make a purchase or on your business cards and other branded materials. When you promote your business page, provide an incentive. Generate interest by sharing what people will gain by following you, such as product announcements or exclusive content.
Mix it up
Vary the type of content that you share. Try using the rule of thirds: devote a third of your content to promotion of new items, shop announcements, and sales; a third to topics that relate to your business; and a third to sharing bonus items your fans will find useful, like DIY projects or recipes.
Experiment with formats
Another way to mix up your posts is through formatting. Experiment with all the post formats that Facebook allows, including video, slideshows, and photo carousels. You can also try out Canvas, a computer program that allows you to combine still images and video to tell your story and invite fans into your making process. On Facebook you have the advantage of posting longer videos. Plus, videos automatically play as you're scrolling through the News Feed, helping catch the eye of potential customers.
Have a conversation
When thinking of content ideas, consider topics that will help you connect with your followers. Conversations with customers can be helpful in understanding your target audience, generating product ideas, and gauging interest in new items.
Post frequently
How often should you post? It's all about momentum. The more people engage with your content, the more likely they are to see your posts in their News Feed in the future.
Set a frequent posting schedule for yourself by planning your content a couple of weeks in advance. Planning on a weekly (rather than monthly) basis allows you more leeway to be spontaneous and keep your posts relevant.
Be consistent
Aim for a regular rhythm when posting. Although posting multiple times a week is ideal, it's better to post just once every week than to post several days in a row and then stop. Consistency is also important in terms of brand imaging. When posting on any social channel, ensure that what you share makes sense in the context of your overall brand. The content you post on separate social channels can be a bit different, but make sure it all ties into your brand.
Keep it professional
If you manage your business page through your personal Facebook account, it can be easy to confuse the two. Double-check that you're posting from your business page, and not from your personal account. Your business page activity should reflect your brand's voice.
Consider investing in Facebook ads
You can use Facebook's paid ad service by either creating a new Facebook ad or boosting an existing post. Both options let you target your promotions to specific groups of users based on location, interests, demographics, and more. If you're curious about paid ads but not sure how they will work for your business, start with a small budget. You can start a Facebook ad campaign right from your Shop Manager.
Be concise
While Facebook provides more wordcount than some other social networking sites, it's still best to make your posts short and sweet. Many people will be reading your posts on mobile devices, where they may have to click to see more of the copy. Keep captions minimal (one to three sentences), especially when the goal is to get readers to click on a link.
Track your performance
By creating a Facebook business page, you gain access to Insights, Facebook's analytics tools. Look at a combination of metrics, including comments, shares, and views, to get a sense of overall follower engagement.
Use your Facebook page as a business hub
Facebook business pages offer more space for you to share a lot of information about your brand. If you run a multifaceted business that includes a website, blog, and Etsy shop, your Facebook business page can be a nice place to tie it all together. There, you can keep shoppers in the loop about anything new that is happening with your brand.
You can learn more about using Facebook to promote your business in Facebook's business center.
Connect your Facebook account to Etsy's social media tool and create posts right from your Shop Manager. Check it out.