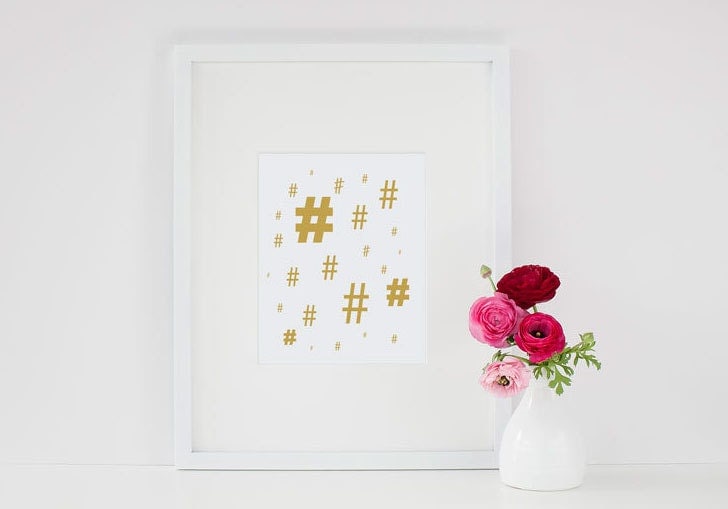 Twitter can help you reach new customers, appeal to influencers, and foster deeper connections with your fans. Learn how to build a following for your brand and make the most of your tweets with these tips.
Claim your account
Creating a Twitter account is as simple as choosing a handle or username, and registering online. Using your shop name will help to maintain consistent branding and make it easier for your customers and fans to find you.
You can also add your Twitter handle and any other social media accounts to the business cards or other printed materials you include with shipped orders, so happy customers can find and follow you easily.
Once you've set up your account, you can connect it to Etsy's social media tool in your Shop Manager.
Develop your voice
Posting on Twitter is an easy opportunity to tell your creative story and give readers a look at the face behind your business. Try interspersing photos and posts from your blog (if you have one) with posts about your new products and promotions. Mixing it up is key to creating a well-rounded social presence and keeping your followers engaged.
Start developing content by jotting down a list of the types of posts you would like to share over the next month. This can include general categories, like inspiration or behind-the-scenes action, or more specific items like the launch of a new product or holiday promotions. Interesting, engaging content should make up the bulk of your tweets, with product promotions sprinkled in. The same rule goes for links shared automatically from other social feeds. Followers will quickly lose interest if they don't see the person behind the posts.
Create a content calendar
Once your list of ideas is complete, plot your posts on a calendar. By committing ahead of time to a range of posts, it will be easier to stay on track and generate new ideas when you're feeling stuck. You can schedule your tweets to publish throughout the day or week with free tools like Hootsuite or Buffer. Scheduling your tweets in advance allows you to spend the rest of your time concentrating on other business tasks.
Join the conversation
Twitter can be good for promoting your business if you're able to tap into a larger conversation. Think about what themes relate to your business (the environment? a good cause? a certain aesthetic?) and explore how you can add to that broader discussion. Use hashtags strategically to align your brand with larger industry trends or topics.
Connect with partners and influencers
Twitter can be a powerful research tool as you consider promotional partnerships or search for new wholesale buyers. When thinking of working with a new blogger or promotional partners, review who follows them on Twitter and how they interact with their followers.
Another way to find influencers and potential collaborators is by paying attention to the people who follow you. SocialRank is a free tool for analyzing and organizing your followers on Twitter and Instagram. Try sorting your followers to find out which ones have the largest audience or are most engaged with your posts. You can also use Twitter Analytics to find your top follower (the person with the most followers) and top mention (the person who generated the most reach or engagements for you) each month. Once you've identified a few influencers, introduce yourself with a friendly tweet.
Track your performance
Other handy analytics tools include Bit.ly, useful for shortening links and tracking clicks on the tweets you share, and Twitter Analytics, which provides in-depth data on who's following and engaging with your posts. Learning which tweets resonate with your followers will help you develop an interesting, engaging feed. As with every social media channel, Twitter should be just that: social. Be yourself, engage with others, show some personality, and watch your network grow.
Etsy's social media tool can help you create the perfect post for Twitter (it even suggests hashtags you can use). Check it out.