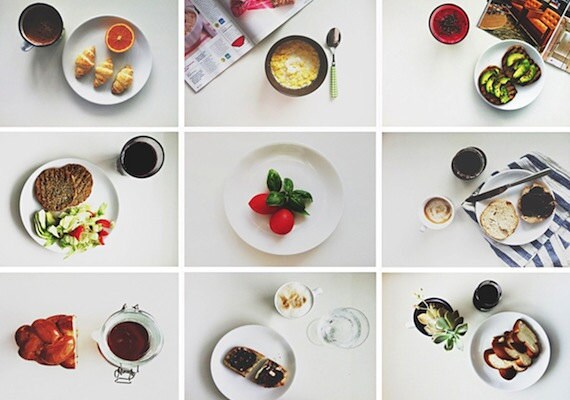 When Buried Diamond's creator Martha Porter restocks her Etsy shop, things tend to move quickly, with some items selling out just minutes after going live on the site. Much of the clamor comes from her vibrant presence on Instagram, the photo-sharing smartphone app she uses to promote her shop's limited-run product releases. "There's so much opportunity for spontaneity," she says. "If I have a spare second at any hour, I will use it to make something. I love being able to share those moments."
Martha, whose quirky and colorful ceramic charms are a proven hit with her Instagram followers, is one of a growing number of Etsy sellers who are using the platform to market their brands. If your social-media stamina is dwindling or if you're on the hunt for a new way to bolster your shop's following, this photo-sharing app may offer an intriguing alternative to copy-heavy marketing. Read on for tips on mastering the art of marketing on Instagram.
1. Share What Matters
Wondering what kind of content you should be generating for your Instagram account? Get started by checking out the company's simple instructions for getting started and its downloadable Brand Strategy Guide. Martha of Buried Diamond recommends taking an experimental approach that involves a lot of trial and error. "Experiment with a bunch of things at the beginning. Some of your posts will get more likes than others. Take time to analyze what received the most likes and why: Was it your image quality? The colors? Your funny caption? Did you tag the image effectively? Was it the time of day you posted?" If you're stumped, Martha suggests exploring the accounts of other brands you respect and admire. "Find like-minded people, follow their accounts and interact with them," she says. Since she loves seeing photographs of people working on their products in their studios, she posts lots of behind-the-scenes shots on Buried Diamond's feed.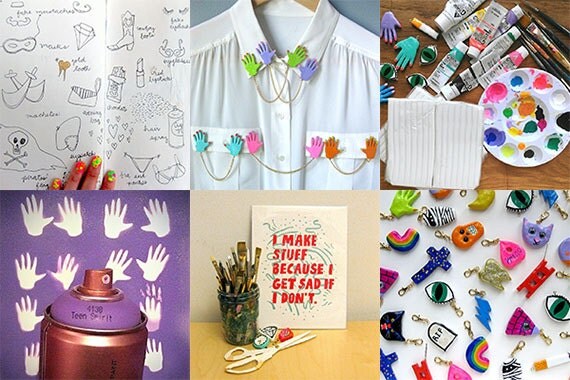 Erin Dollar of Cotton & Flax, an Etsy shop based in Pasadena, California, also uses Instagram to give customers a behind-the-scenes peek at her studio, where she makes patterned pillows, tea towels and other home goods. "What appealed to me was the growing community of creative folks sharing glimpses of their work and life," she says, explaining why she started posting on Instagram. Spend a moment on her feed, which features simple, naturalistic images, and you'll quickly notice that she remains true to her brand's aesthetic. "It's important for a casual user to look at your profile page and understand at a glance what you're all about," she explains. Her advice for developing new content: "Focus on sharing beautiful, meaningful and inspiring images that tell the unique story of your business. Instagram is a great place to share the tiny details of what makes your work special." A few fundamentals to try out: shots of your work, your process and your workspace.

Erin also recommends trying your hand at a hashtagged image series. "Posting on a particular theme on a regular schedule can be a great way to get people invested in what you're creating," she says. "It can be as simple as sharing a peek of your sketchbook once a week." Her top performing subject matter consistently features her four-legged counterpart, Frida, the calico cat who's hashtagged posts consistently receive attention from doting followers.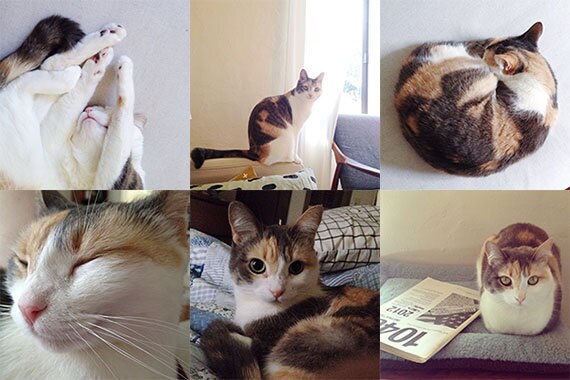 2. Edit to Perfection
Daunted by the prospect of capturing consistent publicity-worthy photos? Luckily, there are plenty of easy-to-use photo editing apps, including VSCO CAM and Afterlight, that allow you to lighten, crop and filter images right on your mobile device. Parts of Erin Dollar's studio can be dark at times, so she uses apps to brighten and crop shots that are less than stellar at first glance.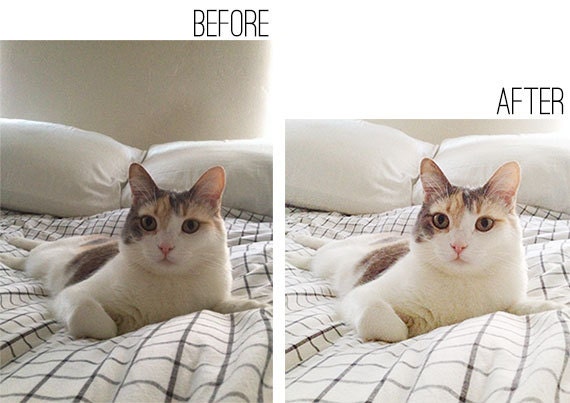 3. Be Communication Conscious
Since much of Buried Diamond's exposure comes from promotion on Instagram and Tumblr, clear communication is a priority.  "By posting shop updates with item release times on Instagram, I allow my customers to plan ahead and be ready to purchase right when new items go live," she says. "My shop sells out quickly when I list popular items." Martha's growing brand presence on Instagram has also resulted in more questions from potential customers on the platform. Responding quickly to customers is key due to the fast-paced nature of the platform, she says.  "Be ready to step up your customer service," she advises. "I try to designate time to answer questions, but due to the nature of the medium, I often just answer on the fly, right when a comment is received." For more in-depth communications, she recommends encouraging followers to reach out via an Etsy Conversation.
4. Take the Time
For time-crunched entrepreneurs, another big benefit of marketing on Instagram is the ability to post on the go. Though it's a good idea to post at least one new image a day to keep followers engaged, you can go at your own pace. In contrast to the content calendar she creates for her blog, Erin takes a more spontaneous approach to posting on Instagram depending on what's going on in her studio on any given day. If she takes a few photos of a specific process or technique,  she spaces them out rather than posting them all at once, mixing in product shots and other images. "Five minutes of effort can lead to multiple days of content," she says.
Martha of Buried Diamond also saves time by shooting a few less formal photographs when she's taking product shots for her Etsy listings. Then, she sporadically posts the supplemental shots leading up to a restock announcement. "That way, customers see clear images of upcoming products, and I don't have to stress out about editing an image on my phone at the last minute when I'm focused on publishing listings," she says.
5. Sale Away
Instagram can be a great way to offer a coupon code or promote a sale. The key to a successful promotion is making your photo captions as clear as possible, Martha says. You should also be ready for an influx of questions and comments. Martha suggests directing followers to the link to your Etsy shop in your profile and offering more detailed information there. One key to running promotions on Instagram: moderation matters. "As a general rule, share your item promotions sparingly or risk annoying your followers," Erin cautions.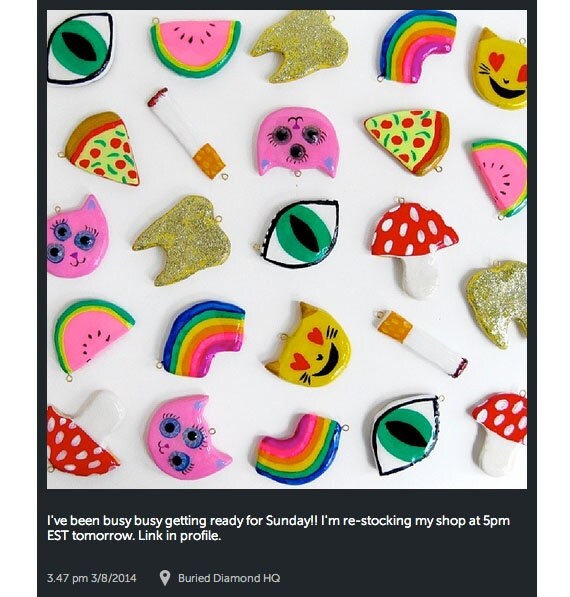 6. Create Feedback Loops
Reciprocity is a driving force behind Instagram, so be sure to like, share and comment on other people's photos as well. "I enjoy promoting friends and other small businesses on my account," Martha says. "If I regram a customer or friend, I always credit the original poster." To keep customers engaged, she encourages them to post and tag images of themselves wearing the items, remembering to credit their accounts if she "regrams" the photos.
You can also use Instagram as a market research tool. Check out the profiles of your followers to find out more about your customer base and spend some time analyzing which products get the most likes. Erin also uses Cotton & Flax's Instagram account to inform her product development. "For example, I might ask my followers what colors they prefer out of a batch of linens, or give them the opportunity to pick their favorite of my newest pattern designs."
How do you use visual storytelling to connect with potential customers? Share your ideas below.