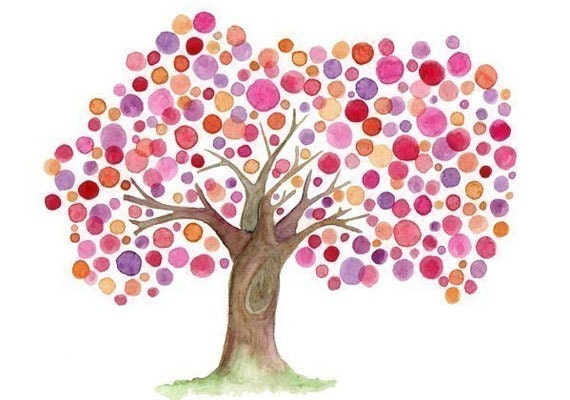 Running a business with a partner can be challenging, what with the potential for differing opinions, workload balance issues and personality clashes. When that partner is also a family member, those problems are often magnified, with a host of new complications thrown into the mix. But working with family members can also be rewarding in ways that can strengthen your personal bond. With that in mind, we asked three mother-daughter teams to describe the challenges they have faced running an Etsy shop together – and how they overcame them.
Set Work/Life Boundaries
Keeping  your business relationship separate from your personal one can be difficult, especially when you live with your partner. Case in point: Kim Walters and her daughter, Barrett Walters of Miller Mae Designs in Raleigh, North Carolina. Together they founded their Etsy shop to sell necklaces and bracelets made of gemstones, clay and other natural materials. After the mother-daughter duo opened their shop in November, they talked about business all the time.  "When you're first starting and getting ideas, you don't want to forget anything," Kim says. "You're excited and want to talk about them all the time."
But the 24-hour shop talk started to take a toll. Kim and Barrett eventually agreed to minimize business chatter during family time, especially when it related to the day-to-day aspects of running their shop. "Talking about new ideas at the dinner table is fun," Kim says. "But, you don't have to talk about when a package is getting mailed out while you're eating."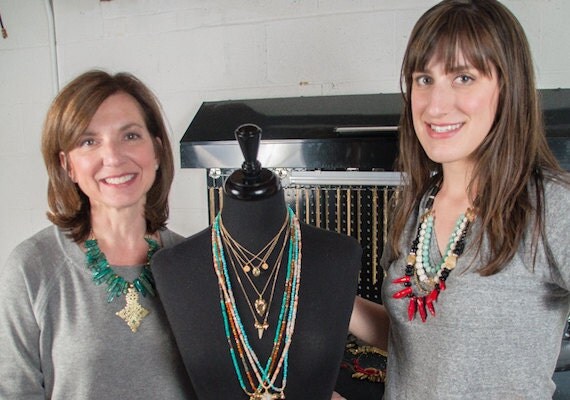 Keep Emotion Out of It
When you have a close personal relationship with your business partner, you might feel more comfortable showing emotion on the job. But it's best to keep your work relationship as professional as possible. Kim and Barrett make an effort to leave their emotions out of everyday disagreements and talk through any differences that arise right away, rather than letting them linger. Kim, meanwhile, has been reining in her tendency toward micro-management. "I'm a huge control freak!" she admits. "I really had to learn to let go and delegate."
Be Open-Minded
Mom often knows best, but not always when it comes to the latest technology. Suzanne Scott was eager to begin selling her mother's pottery on Etsy when she joined the family business, Village Pottery, after graduating from college four years ago. But, after operating out of her village storefront for 40 years, mom Daphne Scott was wary about making the leap to e-commerce.
Suzanne eventually convinced her mother that selling products online would keep sales humming in the off-season, when tourism dies down in Prince Edward Island. They opened a shop on Etsy in 2011 and now sell pottery year-round. "I'm still a little nervous about the Internet, but I'm really coming around to it," says Daphne. It's important to keep an open mind when you're working with members of a younger generation, she says, adding: "Things change, and you can't be too set in your ways."
Meanwhile, Suzanne is learning a thing or two from her mom. She started out working on Village Pottery's Etsy listings and social media marketing, as well as hiring and training staff members. Now, her mom is  also teaching her how to make pottery and mix glazes.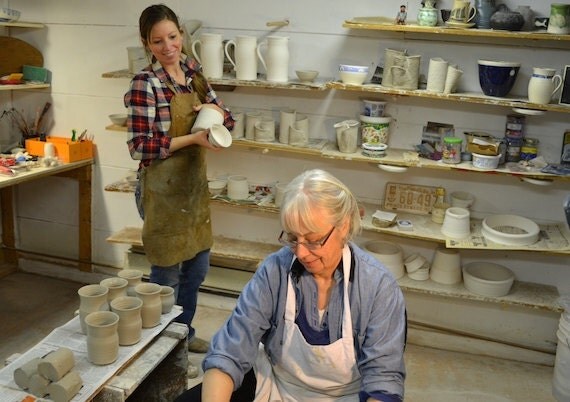 Define Your Roles, but Be Flexible
Establishing clearly defined roles can help set expectations and cut down on miscommunication, but it's important to collaborate on big decisions and keep your partner in the loop on your projects. That's something Christina Gilligan and her daughter, Courtney Gilligan, have learned since they opened Jules Vernon Vintage, a vintage furniture and interiors shop, on Etsy in 2010.
In the beginning, Christina and Courtney both lived in Monson, Massachusetts, where the shop's brick-and-mortar store is located. When Courtney moved 45 minutes away two years ago, she began spending most of her time working remotely on the business's Etsy shop, with Christina focusing on the physical store. That led to some misunderstandings. "There have been times when maybe I haven't given Courtney enough credit," says Christina. "There have been times when I've spent four and a half hours working on a chair, and she hasn't been here, and I've thought, "She's gotta start coming out here and helping with this!'"  The two are now discussing the possibility of Courtney commuting to the shop more often to help out with the furniture, and Christina getting more involved with the online portion of the business.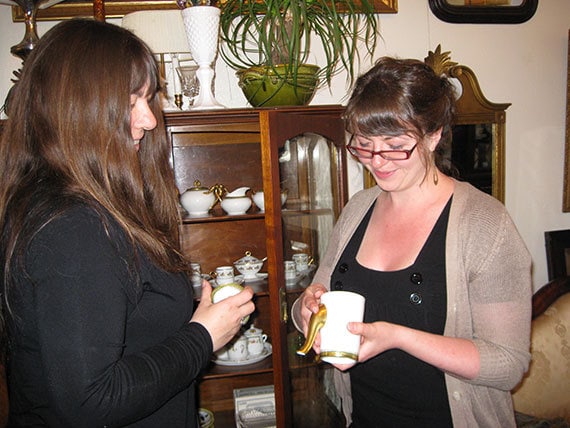 Accentuate the Positive
Remember to celebrate successes and milestones with your partner. Also, don't miss out on chances to enjoy running a business together. Courtney and Christina, for instance, love going to auctions and taking road trips to make deliveries together.  "Just spending time together is the best part," Christina says. Suzanne of Village Pottery says that working for her mom has been a great experience, and recommends that other children of artisans explore the career path that exists right under their noses. "Take a look at your family business and think of how you can help," she says. "One way or another, it's a great opportunity for our generation."
Do you have tips for running a business with family members? Share them in the comments. Also, browse Etsy Teams to meet other mother-daughter duos.