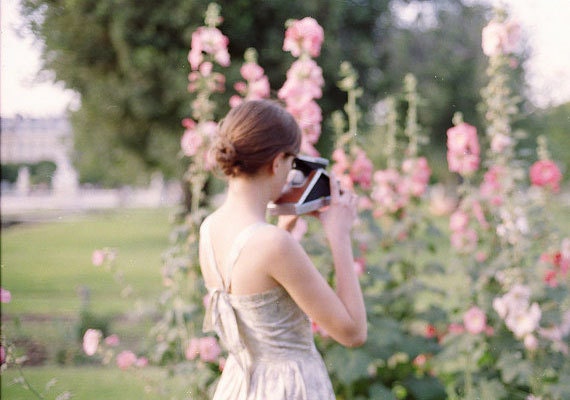 Do you ever daydream about having a beautiful, airy photography studio? A top-of-the line DSLR? A stylist on hand and a room full of gorgeous models to show off your items?
Well, guess what? Etsy is filled with creative sellers using out-of-the-box thinking to organize inspiring photo shoots with small budgets and limited resources. It's easier and less expensive than you might think.
Australian Etsy seller Alice Nightingale decided to overhaul her item shots a few years ago and says that the results transformed the look of her shop, dramatically increased sales, and attracted instant attention from blogs and magazines. "I found that focusing on clearer, eye-catching photos each season made it easier for customers to be sure what they were buying online," she says. "Images that look great in treasuries also boost your chances of word-of-mouth publicity and might just lead to a front-page feature."
Feeling inspired? Read on for tips and tricks for organizing your very own professional-quality photo shoot. If you'd rather collaborate and share resources with other Etsy sellers, consider organizing a group photo shoot with a local Etsy Team.
Recruit a Talented Photographer
Sometimes it's best to invest in outsourcing tasks in order to save time and get the best results. Photography is one instance where this can really pay off. Sound expensive? It doesn't have to be. Here are some tips for finding a free or inexpensive photographer:
Conduct a mental scan of your friends and family. Do you know anyone who would be willing to help you by lending his or her awesome photography skills?

Research local schools and colleges that offer photography courses and workshops. Student photographers are often looking for real-world experience.

Are you a member of an Etsy Team? Perhaps there are some photographers among your fellow team members. You could barter for an exchange of goods or services from your shop in return for their photography skills.
Find the Face of Your Brand
A professional or aspiring model wearing your items can often catch the eyes of shoppers and lead to higher views, favorites, and sales. Here are some ideas for booking a model or two to help bring your items to life:
Models and hair/make-up artists who are new to the business are generally eager to get some experience and add to their portfolio. Websites like Model Mayhem will make this search super easy.

Consider friends and family. Invite everyone to a fun picnic in the park or a party at your house and host your photo shoot on the side, calling friends over one at a time to have a few shots snapped.

Check out local modeling and beauty schools for students seeking experience.

Scout a Location
You don't need to hire a professional photographic studio or rent lighting equipment to get professional results. Here are a few low-cost options to consider:
Local parks, beaches, and public gardens

Community halls and sporting clubs

Your own house or apartment

Check out Airbnb. You might be able to find a cool apartment or house in your area for a reasonable price.

Maybe your grandma has a beautiful place with original retro furniture? Do you know someone who lives on a farm? Think outside the square.
Define Your Style
Do you have a friend who's a stylist or who has amazing taste? Or do you have a local college nearby where you might be able to find a stylist in training? If you have a good eye yourself, spend some time collecting inspirational photos from magazines or style websites to develop your ideas.
Make a collage from these pictures to create a mood board or use Pinterest to gather your ideas. Make sure that all your style decisions for the shoot reflect the aesthetic you defined in your mood board.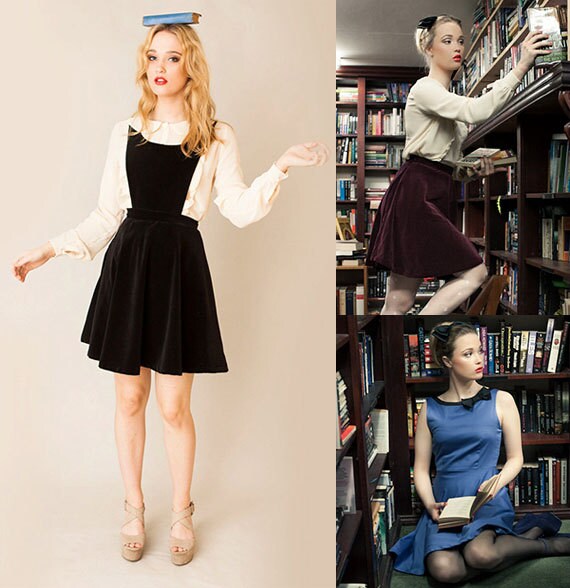 Stay Organized
On the day of the shoot, you will likely be juggling a lot of balls, and it's important to ensure that everyone knows exactly where they need to be and when. Creating a call sheet will help you keep everything and everyone on track. Here's an example of a simple call sheet:
8 a.m.: Make-up artist to arrive on location for final briefing.
8:15 a.m.: Model 1 to arrive. Start make-up.
8:30 a.m.: Photographer to arrive for final briefing.
9 a.m.: Photographer shoots Model 1 with Products 1–3; Model 2 arrives. Start make-up.
9:45 a.m.: Photographer shoots Model 2 with Products 4–6.
10:15 a.m.: Break
10.45 a.m.: Photographer shoots Model 1 with products 7–10.
11:30 a.m.: Photographer shoots Model 2 with products 11–14.
12:15 p.m.: Lunch. Models finish.
1 p.m.: Photographer shoots stock shots of all products.
3 p.m.: Shoot concludes.
If you have time, ask your photographer to take some shots of you so that you can update your About Page. Etsy shoppers love to see the face behind the products they're buying.
Organizing a photo shoot will take planning, time, and preparation, but it can be incredibly creatively satisfying and it can also be one of the most important steps you can take to really take your business to the next level.
Are you considering organizing a photo shoot or updating your shop photography? Share your photography tips in comments.