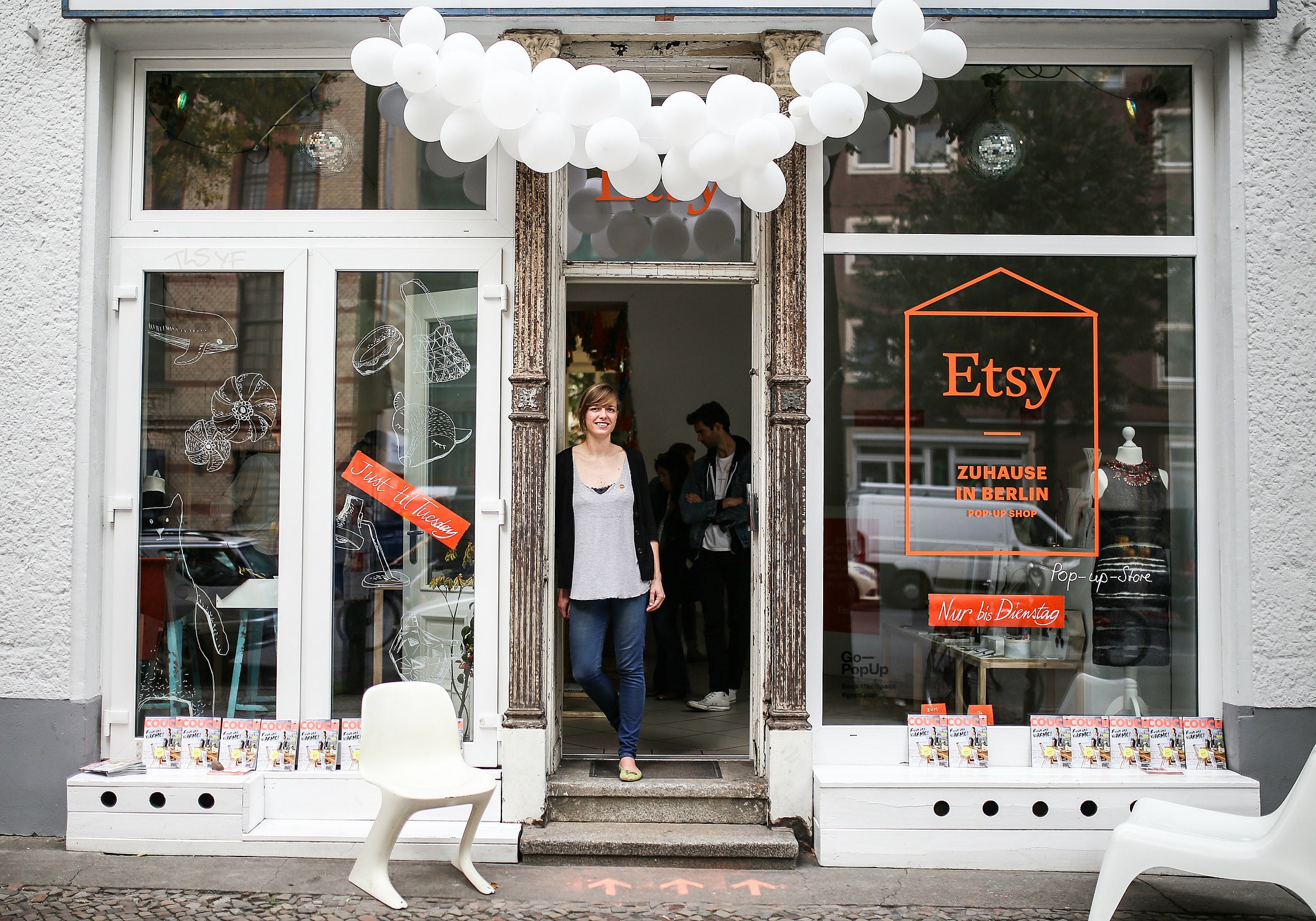 Thinking of opening a pop-up shop but don't know where to begin? Pop-ups are a great way to team up with other sellers in your local community to promote your business and attract new customers, but planning one can be intimidating. Theresa Grieben, who sells her illustrations in her Berlin, Germany-based Etsy shop of the same name, helped organize two pop-ups for the Berlin Street Team. "It's a lot of work. There's no way around it," she says. "But it has a very good impact." Pop-up shops act as temporary brick and mortar stores. Unlike craft fairs, there is just one check-out location, and not every artist needs to be present at any given time.
We spoke to sellers who helped organize temporary stores for their Etsy Teams. Read on for their tips on how to plan a successful pop-up.
Delegate
Organizing a pop-up shop on your own can be overwhelming. Nafsika Kokkini, owner of handmade jewelry shop Nafsika in Athens, Greece, and captain of the Etsy Greek Street Team, remembers organizing her first three-day pop-up. "I wish I knew I should ask for help when I needed it instead of doing things on my own," she says. Now, she gets help from her fellow team members, and team leader Tasos Kastanias of wooden jewelry shop T-ACE Handmade has stepped up to organize future pop-ups.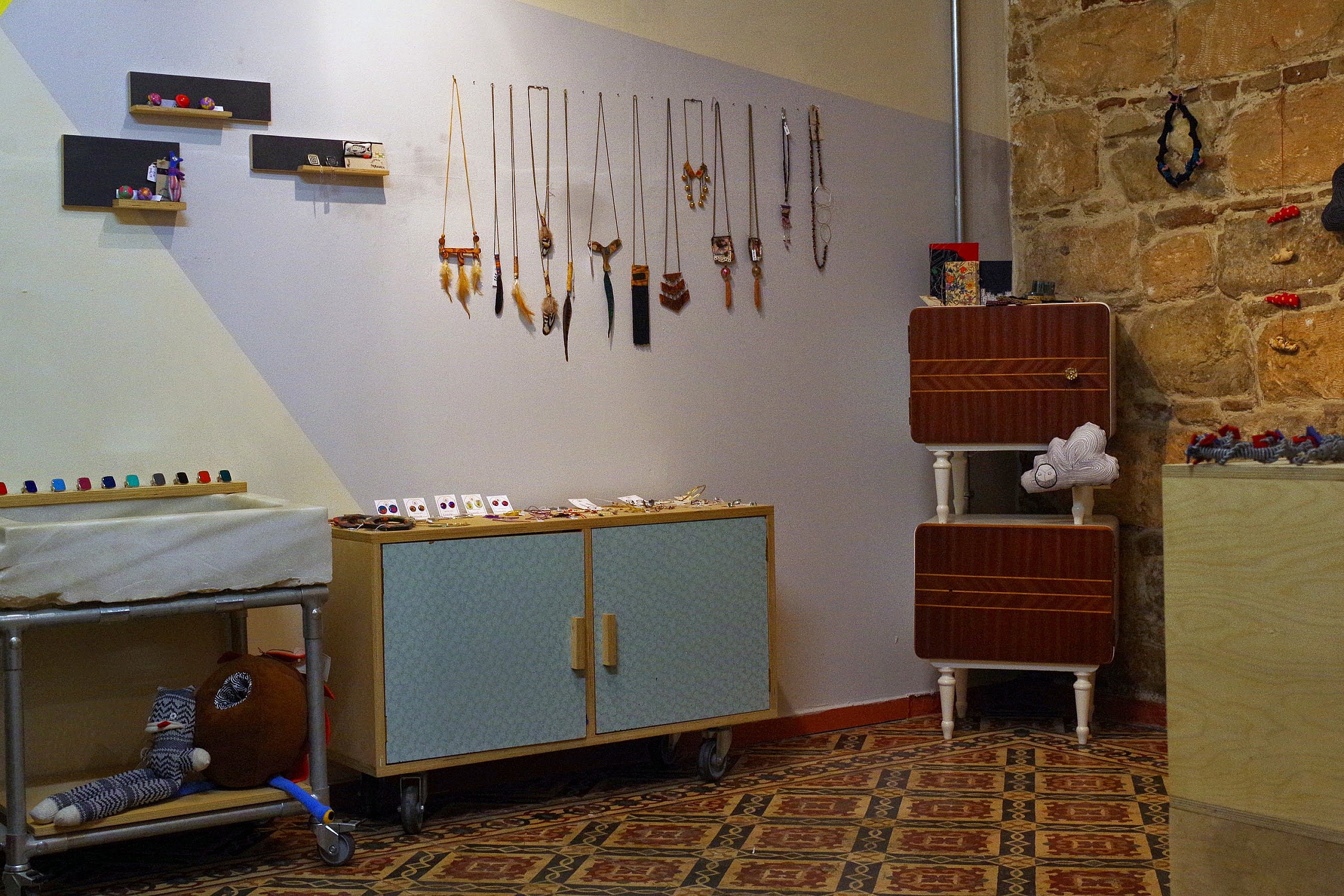 Don't be afraid to tap the expertise of people on your team or within your network. "It was a big surprise to find out we already had an awesome network of people," Theresa says. A Berlin Street Team member with experience in public relations helped manage marketing for the team's most recent pop-up, and other team members designed shelves for the shop and created a promotional video. Plus, many sellers took shifts at the cash register and helping customers in the shop.
Define Your Target Audience
Much like your online shop, it is vital to know who your pop-up's target customer is. That will inform every decision you will make, from the venue to the marketing. "Everybody who wants to participate in something like this must consider who the target audience is," Nafsika says. Ask: Where might my target customers shop? What would they want to buy? Forming a clear idea of your ideal buyer requires research. Scout local markets and shops and pay close attention to the customers. Carolina Búzio, who runs a Berlin-based illustration shop and is a member of the Berlin Street Team, recommends using your experience as a seller to inform your pop-up decisions. "Consider what sells well for you at markets," she says.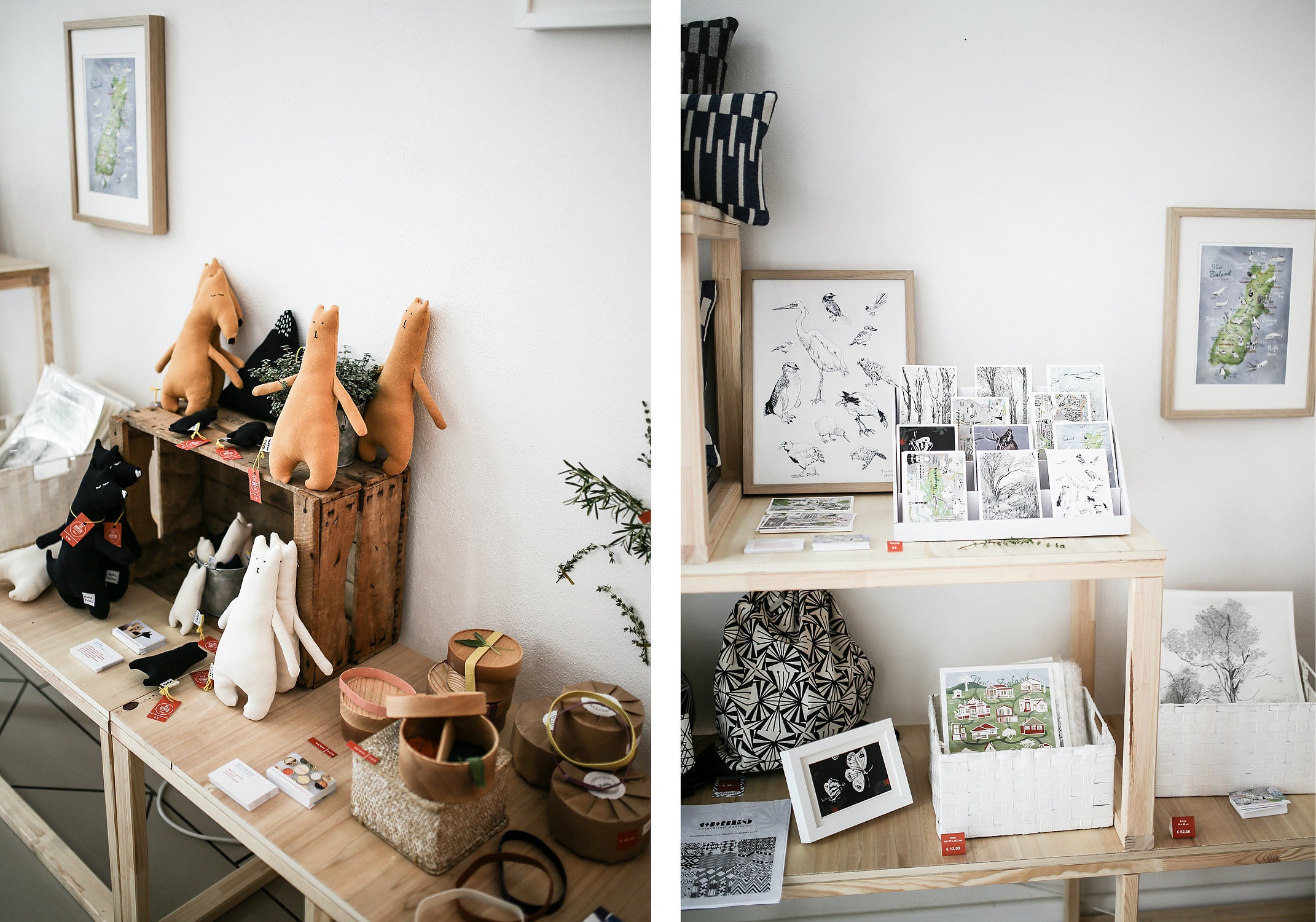 Secure Your Venue
"If you're not in a big city, finding a venue can be hard!" says Rose Chambers, owner of craft supply shop Unwrap Colour and captain of Team Leeds. Venues can range from traditional brick and mortar shops to art galleries. The Berlin Street Team and the Greek Street Team make a point to find venues on a main road in a touristy area with many shoppers passing by. Rose recommends looking at local event guides to get ideas for spaces. "They don't necessarily have to be pop-up shops or even markets, but it will give you a really good insight into what venues are available within your area. This is what we do for our markets now and we've come up with really great, unusual venues," she says. If you keep your eyes open, you'll start noticing potential spaces everywhere, adds Rebecca Saylor of San Francisco, California-based decorative pillow shop OodleBadoodle and captain of the SF Etsy. "Often, the city wants to reactivate a dormant space or the landlord wants some activity to spark a long-term lease," she says. "These spaces are ideal locations for Etsy markets and meet ups and many times are really affordable or free." Rebecca also recommends contacting your local chamber of commerce to find venues like these. "A cup of coffee and a smile go a long way to opening doors for you!" she says.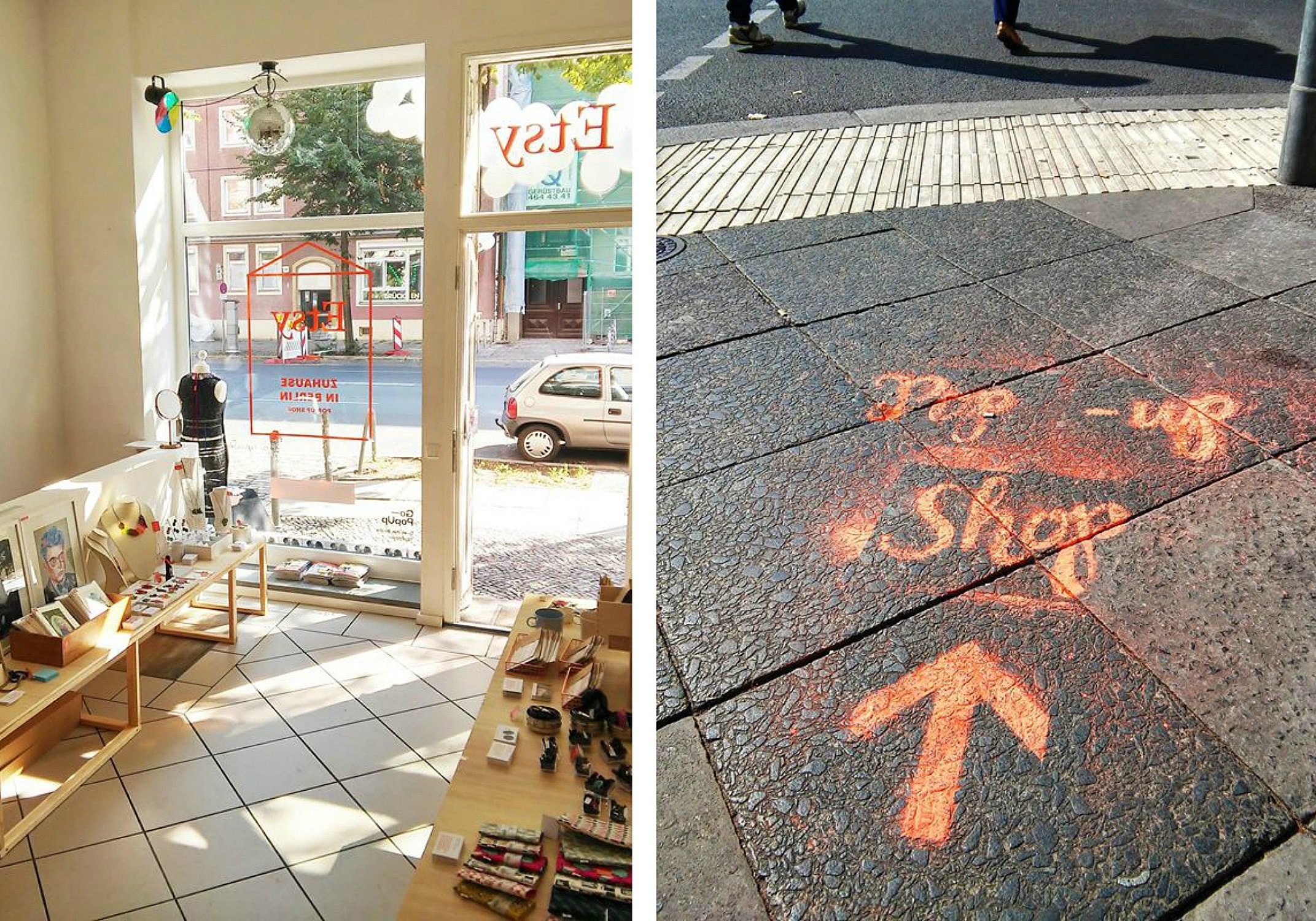 Laws about commercial spaces vary depending upon where you live, and there is often paperwork required for the proper licenses and permits. Your city may have to approve a number of permits in order for you to sell goods in some venues. Some cities have resources to help you open up a pop-up. The Berlin Street Team used a website (link in English or German) specifically for organizing pop-ups to scout venues. Make sure to check what is included in the rental. If tables, chairs or other materials aren't provided with the cost of the space, make sure you budget accordingly.
Curate Your Items
With your location and ideal customer in mind, it's time to organize and curate your shop. When thinking of your target customer, price range is important: "If you do the pop-up in an expensive area where shoppers have more spending money, then you could increase prices accordingly," Nafsika says. Theresa and Carolina found that scented items like soaps sold more quickly at pop-ups than they would online, because people could actually smell them — and that smaller goods generally sold better. For more expensive items, they noticed that sales would rise when the artist was at the pop-up shop to speak about his or her work. "Buyers will have much more trust if the actual artist is there," Carolina explains.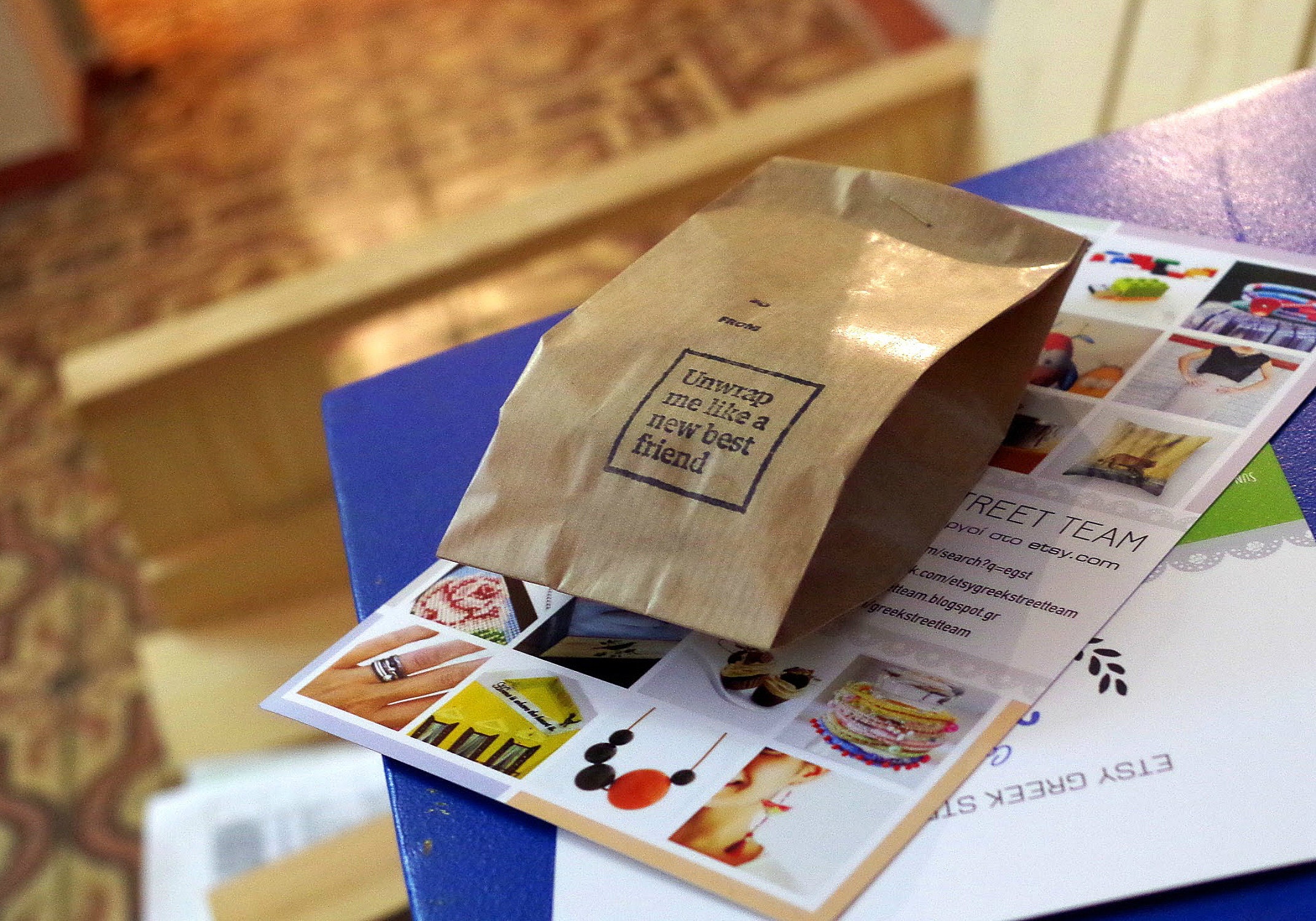 The Berlin Street Team developed a system to create a consistent buying experience in the pop-up shop. First, they had a storage area in their space, so overstock of each seller's items would be readily available to whomever was working the pop-up at that time, and the shop never looked empty. Each of 36 participating sellers had a set amount of space (about 20 inches by 20 inches) to display his or her items, and everyone was required to assign numbers to their items for inventory and have the same orange price tag. This way, it felt like one cohesive shop.
Promote Locally and on Social Media
To get the word out about your pop-up shop, take advantage of the social media channels you already have. The Berlin Street Team created hashtags for each event to engage with shoppers, and the Etsy Greek Street Team promoted two of their participating sellers each day on the team's Facebook page.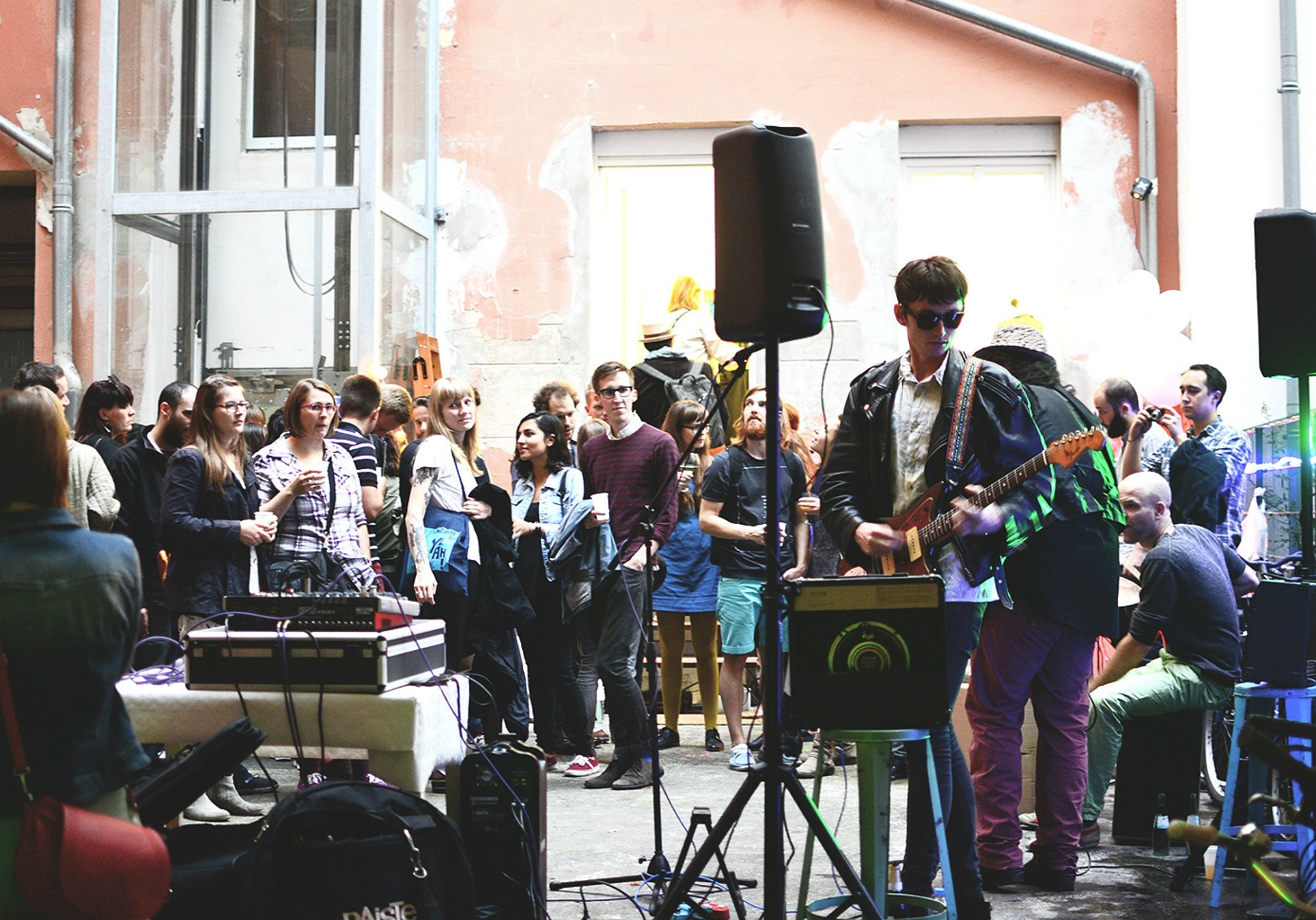 Also consider grassroots marketing to engage the local community, which might not know about your shop otherwise. "You can bring people in on social media, but you have to consider who passes by the shop in the street," Nafsika says. "Those are the people you really want to come in." Rose recommends drawing up a list of local influencers and inviting them to a preview evening (make sure that you're not clashing with any other major events). This strategy was helpful for the Berlin Street Team's pop-up in September. "[Our venue] had a courtyard, which we also used for an opening event," Theresa says. "The reason we picked that one is we wanted to have a bit of an a concert for it — with snacks, a meet-and-greet, and free drinks." The opening delivered great results: About 700 people attended the event. "Our marketing showed that our pop-up shop was special, and you were supporting local artists." Carolina says. "It really got people's attention."
Have you hosted a pop-up event? Share your tips in the comments below.