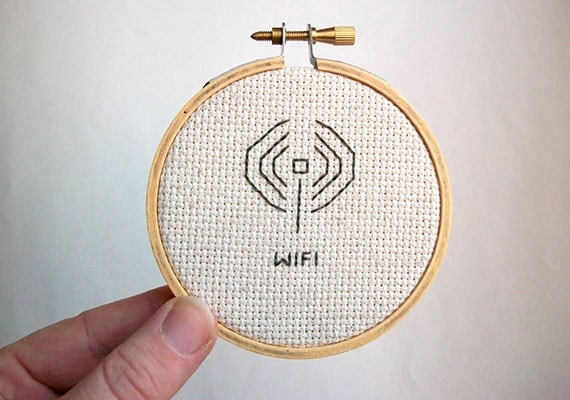 Tumblr is a blogging and social media platform that consists of many, many small communities centered around various topics. Fashion, DIY, crafts, home decor, vintage — it's all there! Each community has its own village of followers communicating with each other and sharing content.
To successfully promote your Etsy shop on Tumblr, you need to join the communities relevant to your items and then post consistently. Here are five tips for making the most of Tumblr's features to drive traffic to your Etsy shop.
1. Customize
Take advantage of Tumblr's highly customizable templates, and select a theme that goes well with your posting formats. For instance, if you like to post a ton of photos, a grid theme with infinite scroll might work really well for you. If you like to post photos and want the captions to display, a one- or two-column theme might be best. Play around with your Customize page until you've got it just right.
You should also choose a username that's easy to remember, relevant, and catchy. Try not to include a ton of numbers or make it really complicated. For example, "redrose-vintage.tumblr.com" is more memorable than "redrosevintageetsy12.tumblr.com." Keep it succinct! Good usernames also pop more on the Dashboard.
2. Get Creative With Your Images
Tumblr includes a dashboard where users scroll through all the content they follow. A bland photo won't get noticed when it's mixed in with hundreds of other posts. Avoid this by getting creative with the kinds of photos you post. Here are a few ideas:
Does an item in your shop involve an interesting texture or color? Capture that detail with a macro image.
Action shots! Go outside and take photos of your friends wearing/using your products.
Combine all of the above. Post a photoset that has close-up detail shots and shows it from afar.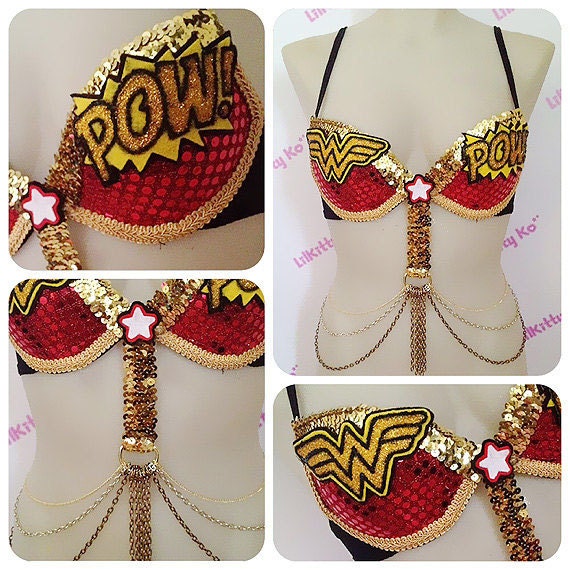 Sharp, colorful photos are eye-catching and will be noticed, so don't be afraid to pop your image into a photo editing program and tinker with it. Also, make sure you have plenty of light while taking pictures. Some photographers shoot outdoors because indoor light can be harsh or too dark. And here's a Dashboard pro tip: The optimal image size is 500 x 700 pixels. View the Tumblr Etsy tag for more photo ideas.
3. Be Human — Mix It Up
A "hard sell" approach works for some posts, but don't forget to communicate with your followers about who you are and what you're up to. Users are more likely to take interest in your Etsy shop if your blog shows that you're a generally awesome and creative person.
Don't hesitate to get personal: Post details about your creative process and materials, or even just a text post about how your day was. If you love your outfit, post a GPOY ("Gratuitous Picture Of Yourself"). It's OK to make your blog about yourself and your Etsy shop, too. Tumblr users love to feel like they're friends with the people they follow. If they can get to know you via your blog, they'll trust your taste and be more likely to see what you're selling.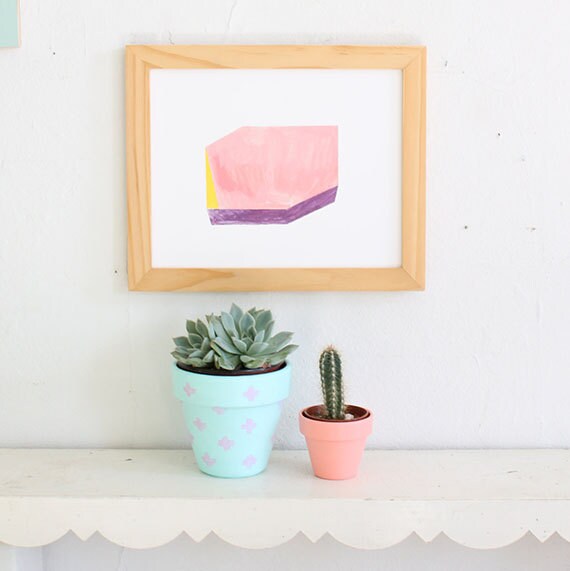 4. Use Tags and Find Your Niche
The fashion, DIY, vintage, and handmade communities are huge on Tumblr. Like, enormous. Become a part of the scene by tagging your posts, so that folks who are interested in your particular topic can easily find you. Use the tag field at the bottom of each post form to insert tags for colors, item genre (accessories, dresses, furniture), materials that you use to create your items, where you made or bought this item — whatever terms you think other people can use to find your post. You can also use adjectives to attract users who are looking for a certain vibe: antique, vintage, bohemian, handmade or hippie, just to name a few.
Tags will also help your posts show up in search engine results. You should spend some time perusing tags relevant to you, and reaching out to bloggers who exist in those scenes. It's good to make friends and become an active member of a community, and tags are a great way to access that niche.
Another great use of tags is to track the name of your Etsy shop so you can reblog posts about yourself. When you search a term on Tumblr, notice the little blue "follow" button that appears in the search box. Click it, and from then on, a number will appear in the search box if the search you followed has new posts waiting for you. For example, this sharodactylart tag shows people getting excited about a particular Etsy seller. When people post stuff like that about your items, reblog them.
5. Use the Reblog Feature to Establish Your Aesthetic
If someone posts a photo of something similar to a product in your shop or a photo of something you'd like to make yourself, reblog it and add a comment. For instance, if you see a photo of a green maxi dress just like the one you've got on sale right now, reblog it and include a link to the shop. Include a caption that says something like, "Love this dress. I have one just like it in my shop, and it's on sale."
You should also reblog photos that match your "look." Even if it's not directly relevant, it creates a mood for your blog. It establishes what you're going for and what you're about. It's also a great way to fill your blog with content without stressing over constantly generating a ton of original posts. It's okay to use your blog as a way to document what inspires you.
Maybe your shop is rustic-themed. In that case, reblog photos of people in the woods or camping. If you're really into selling jewelry, follow users who post jewelry photos and reblog them when you see something that inspires you. This is also a really great way to get noticed by people who are into the look that you're selling. When they see you reblogging them, they may just click into your store.
What are your favorite social media platforms for promoting your shop? Share your thoughts in comments.