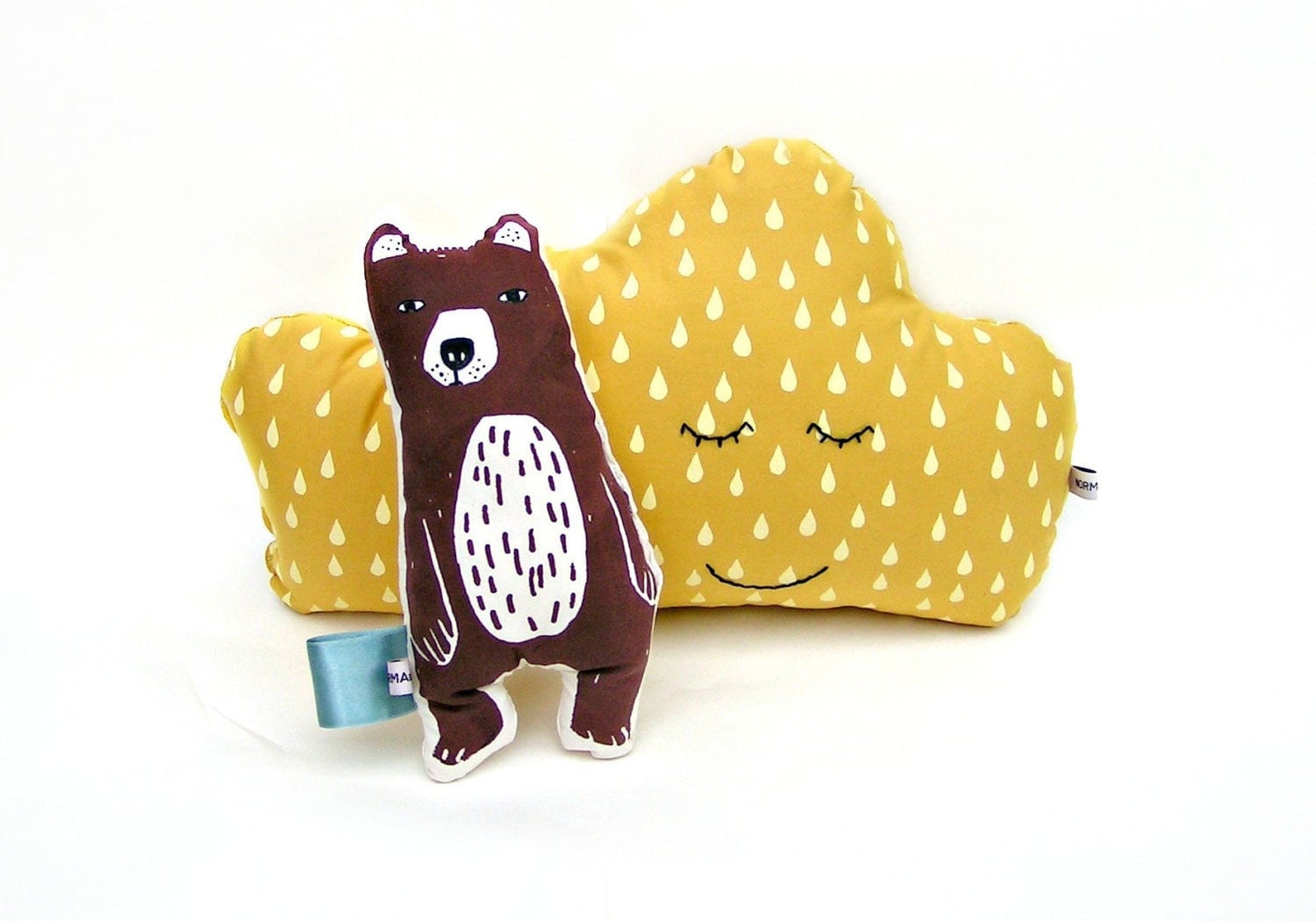 Everyone isn't your Sweet Aunt Kate. Everyone has an Aunt Kate — she's the sweetest lady alive, always delighted with your latest crafty endeavor, no matter what it is. It doesn't matter if the glue is a little blobby or there's a tiny smear in the paint — she displays or wears your latest as if it were a Picasso or the Crown Jewels. We've heard it from you, dear sellers: one day you were faced with a situation where someone is less than pleased with the experience with your shop. Your customers aren't related to you, 99% of the time don't even know you, and they might object to things Sweet Aunt Kate overlooks.
Successful sellers will tell you, from creating your art to shipping it out, every piece has to be your very best work. If you make a mistake in the design phase, don't send it out and hope they don't notice the flaw. If you are having a rough time getting orders out in a timely manner, perhaps your shipping policies need to be reworked to allow yourself extra time.
So what happens when you've brought your "A" game to the table, shipped out the perfect craft, and you still have an unhappy customer? It is opportunities like these where you can learn from the feedback and try to turn a negative experience into a positive one. Tweak, refine, and change when necessary. Below is a list of tips, member suggestions, and responses you can refer to when sticky situations arise.
Keep your customer in the know.
Acknowledge their purchase, either by Convo or by having an automated Message to Buyers. To write your message to buyers go to Your Shop > Shop Settings > Info & Appearance and scroll down to the "Message to Buyers" field.
Keep your cool.
If you end up with an angry customer with a penchant for colorful Convos, take a deep breath, make whatever offer you can to make things work for them, and then realize — it's not always you. Allow the other person to "let off some steam," acknowledge the person's anger and empathize as appropriate and let the other person know you understand the issue. In all cases, try to establish a solution, a compromise or some other positive outcome for the situation.  And remember...stay professional, no matter what.
Avoid hot button words and phrases.
Don't show impatience or place blame on other people or organizations. Try avoiding curt, negative, dismissive, or accusatory language or phrases such as "never," "I'm too busy to," 'it's not my fault that," "you must have" etc. Sure, it can be really hard not to get defensive, but it will save you time and energy in the end when you patiently send a professional and friendly response at the outset.
Make up for your mistakes.
We are all human and sometimes make mistakes. For instance, if you're running behind on shipping, you might offer to ship for free or upgrade your customer's shipping from First Class to Priority Mail.
Create a refund policy.
If the customer is not happy with their purchase, you might consider offering an exchange or a refund. This can be a tough one, especially if the customer doesn't contact you until a much later date. Even if you have policies that you strictly adhere to, it pays to consider each person's request before referring them bluntly to your policies. For more on what to include in your Shop Policies, read Creating Policies That Work.
Know when to cut your losses.
On a rare occasion, you might find yourself in a situation with a customer that you will not be able to please no matter how hard you try. If you find yourself  taking too much time away from working on your business or handling your other customers, it might be time to cut your losses. While you want to do everything you can to turn them all into a Sweet Aunt Kate, there will be times when all you can do is politely thank them for their business, apologize and go on with your work.
What do I do if this happens to me? Responding to unhappy customers can be tricky and sometimes difficult. We've pulled together responses that may inspire what you say if you find yourself in this situation. Keep in mind it is always important to personalize notes with the member's name, specific transaction details and issue. The responses below are just a starting point.
General refunds or exchanges:
"Hello xxxx, I appreciate you contacting me with your concern (concern goes here). It is a goal of mine to make my customers satisfied with their purchase and as per my shop policies, I would like to offer you (your offer goes here). (It might be a full refund, partial refund, item exchange, or other measure of appropriate and professional goodwill to help remedy the situation).  Keep in touch, (your name)"
CricketsCreations has a great line: "First I will offer an exchange and if that doesn't work — 'Dear So-no-So, Thank you for letting me know that the scarf was (insert problem here); I'm glad to have the chance to make it right and I apologize for what must be a frustrating situation! Please send the scarf back to me right away. As soon as I receive it, I will refund the full purchase price via PayPal. I regret that the cost of shipping both ways is your responsibility. Apologetically, Celeste (Crickets)'"
Custom orders or customizing options on a product:
"Hello xxxx, Thanks so much for your interest in a custom order; this project is something I am very interested in working on with you.  From my understanding, you would like for me to (spell out in as much detail as you can what you think your customer is asking for to make sure you are in agreement).  lease let me know if this is correct and if you had any additional thoughts or ideas before I get started.  Keep in touch, (your name)"
Jill Kollmann of JKay Jewelry advises: "Communication is key, and the ability to 'audition' the piece of work as it evolves by sending pictures for review and approval is a great way to ensure the piece doesn't disappoint. Anything that reduces the risk of an unpleasant surprise when they receive the item is good!"
KarleighJae says: "I have learned that whether communicating through Convos, email, or in person, it is always best to repeat or rephrase what the customer is looking for when ordering a custom item. That's not just customer service, it's good communication."
Difficult customers are fortunately not the norm. However, it's good to have an idea of what you will do when they cross your path. Whichever path you take — applying strict policies each and every time, or taking complaints on a case-by-case basis — keep cool, stay courteous and be professional. Running a business isn't easy, but the rewards are terrific, and there are a lot of Aunt Kates out there.