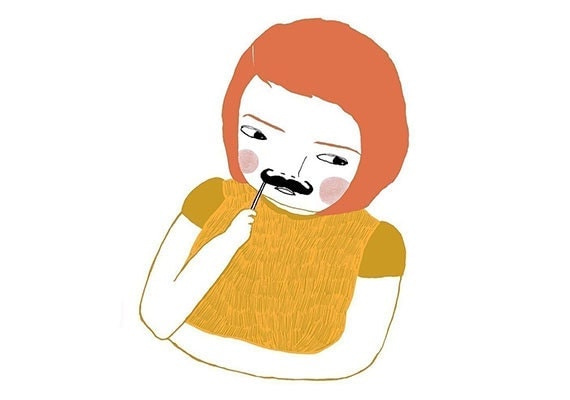 In August 2011, I had an epiphany that changed my career as an artist. At the time, I'd had a lifelong love affair with mark making, repetition, scale and color relationships, and one day it just hit me — I wanted to make pattern designs.
Once I discovered my distinct style, I embarked on a journey of getting my work out there in a bigger way. In addition to selling original works in galleries and prints in my Etsy shop, I now license my work to a variety of companies, including Schoolhouse Electric & Supply Company, Urban Outfitters and Bath & Body Works. Here's my story and advice for ensuring that a licensing deal goes well.
1. Research the Licensing Landscape — But Don't Get Swallowed Up in It
After realizing that I wanted to expand my business to include licensing, I entered the Internet rabbit hole of research. I studied brands that mix good design with accessibility: West Elm, Anthropologie, Ikea, even Target. I also researched color trends and forecasting and the nitty-gritty - the how-to's of becoming a pattern designer.
2. Put Your Work Out There
To avoid getting lost in the planning and fantasy stage, I decided to take my own common-sense advice that I give other people: Make art and put it out there. To showcase my work, I used social media: Flickr, Pinterest and Instagram. The point is: Don't just plan how to make it happen (whatever your "it" is). Create awesome items while doing your market research.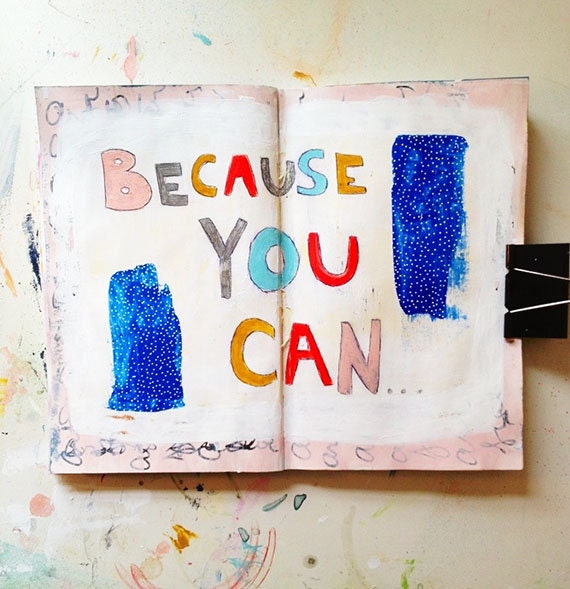 After posting on social media, my first clients came knocking - including Gorman, an amazing Australian clothing/lifestyle chain. In addition to companies finding me, I reached out to Urban Outfitters, for whom I had done work in 2008. I only reached out to them after I created enough of a pattern portfolio that I believed showed my aesthetic and range.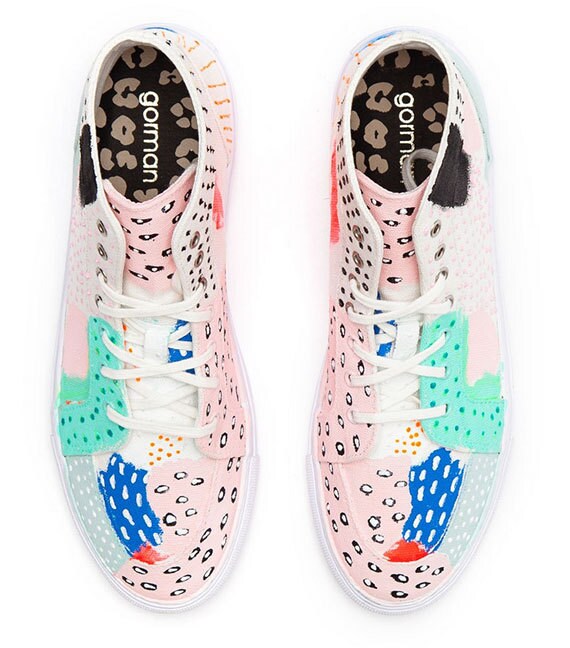 3. Take Care With Communication
The quality of your communication is key to the mutual success of a licensing agreement. Nurturing a relationship with a company is one of the best and simplest ways to create future opportunities. When I worked with Urban Outfitters, I made sure to be professional, timely and courteous in hopes that I'd get to work with them again.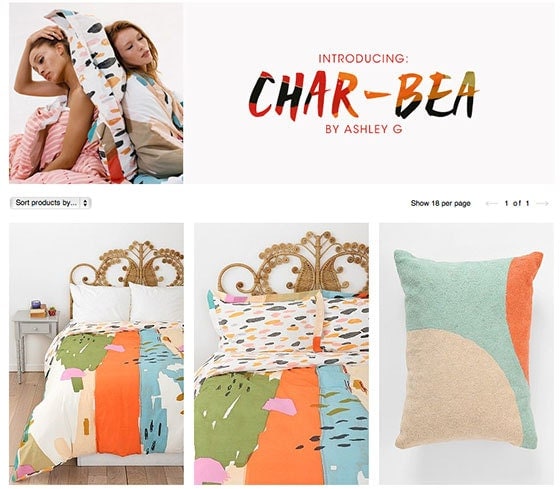 Also keep in mind that having someone's email address does not give you permission to use it at will. When saying your final thank-you after a project is complete, ask if it would be okay if you contact them in the future when you have new work.
I'm lucky in that I've had positive experiences with licensing. For small organizations, licensing deals represent a much larger chunk of their budget than for large companies. When corresponding with small companies, remember that they're taking a risk with your work and that a licensing deal is a significant endorsement of your art. With that comes a larger responsibility to be appreciative, attentive and professional with them.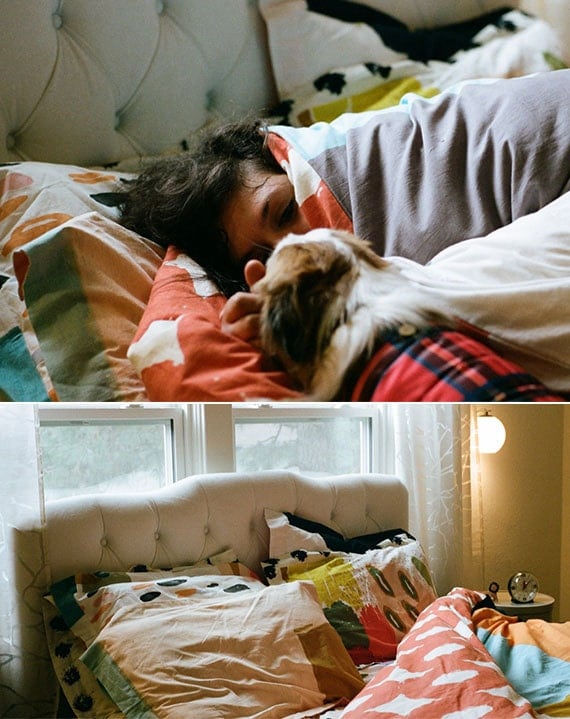 4. Know What You're Getting Into
Before signing a contract, the best advice I can give is to plan, anticipate, and manage your expectations - but also be prepared for the unexpected.
Plan for the various facets of your creative career. For example, I keep a mental long-term and short-term goals list for developing my fine art, surface design, book projects and miscellaneous. As you're envisioning your version of success, ask yourself these questions and write down your own priorities before you approach a company or when they approach you:
What companies do you want to work with and why?
Do you like their aesthetic?
Do you know how they treat their employees?
Do they respect copyrights and intellectual property?
Would you personally make a purchase with them?
For me, the ultimate signifier of success has been publishing. A children's book, a craft book - that has always been my ultimate goal, and it's consistently eluded me. This is something I've been pursuing for years, but patterns have come with such a pleasant and unexpected ease.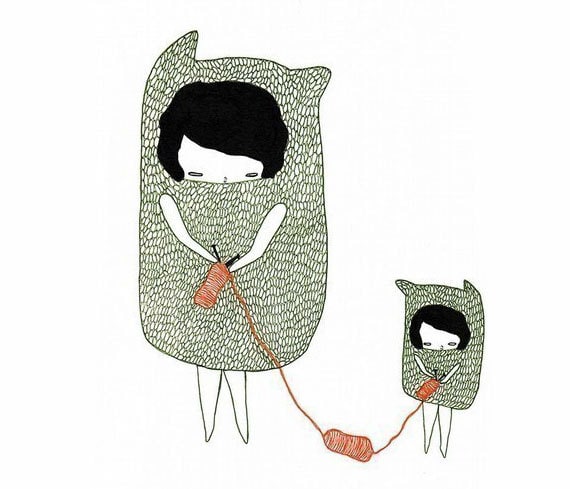 Anticipate. Things often appear bigger from the outside. By the outside, I mean the outside world looking in on your world. We've all said, "So-and-so just did work for X company. They must have made so much money!" or "So-and-so must make so much money in advertising on their blog!" Sometimes these thoughts are true, but oftentimes they aren't.
Another thing to remember is that not all changes in your business are going to be your choice. Please believe that and accept it now. The timing of it will always surprise you, but just knowing it's on the horizon is an indispensable coping tool.
Manage your expectations. This is where you define what success looks like for you. This includes the ultimate version of success and the bare minimum of what you will accept without throwing in the towel. Your business will continuously move within that range, but having parameters is good for your business and mental health!
Leave room for the unexpected. Be mentally prepared for the occasional unpleasant surprise while taking actual steps toward obtaining licensing deals.
Do you dream of creative licensing deals? Share your goals in comments below.