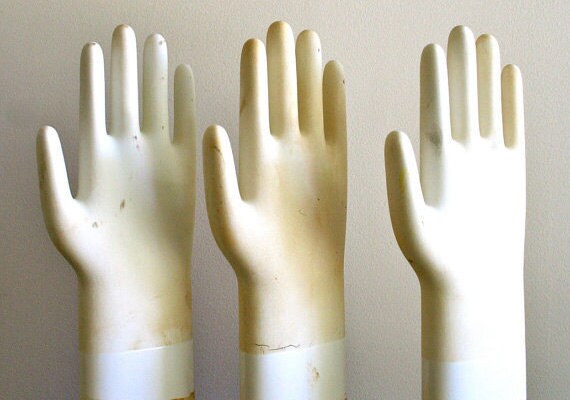 We're living in a golden age for vintage. Etsy shoppers can snap up vintage clothing from a wide range of eras. Looking for a lacy Edwardian dress? Check. Is a 1980s jumpsuit more your style? No problem. It might seem as though anyone with a good eye and access to merchandise can be a vintage retailer. Indeed, many people start selling vintage items as a hobby. But if they decide to turn that hobby into a full-time business, there's precious little advice on how to do it.
I've been wholesaling vintage clothing for 10 years from a warehouse in Brooklyn, New York, supplying retailers all over the world. I've sold inventory to every kind of business, from high-volume national firms to small boutiques, and consulted on creative direction and operations advice with both corporate and independent clients. I've also made some 580 sales through my Etsy shop, Dusty Rose Vintage, since I opened it in 2008.
The problem I see most often? People trying to make a career out of selling vintage items get overwhelmed, because they're not prepared for the unique demands of the business. If you're ready to take your vintage shop to the next level, consider these four important steps.
1. Make a Plan
It might be tempting to jump in without a business plan, but if you want to stick around and grow, you can't skip this step. When you translate your vision onto paper, you'll immediately see the strengths, weaknesses, opportunities and threats affecting your business. Consider how much capital you'll need, not only for inventory, but also for essentials like hangers, rolling racks, an industrial steamer, storage bins, shipping supplies, thank you cards and stain remover. Don't skimp on your budget – it all adds up, and it's better to come in under budget than to blow a hole in your finances with overly optimistic thinking. Read How to Write a Creative Business Plan in Under an Hour and Getting Financing for Your Business for more advice on business planning.
2. Build a Robust Inventory
Having a full shop demonstrates that you're a serious seller. That might also attract more serious buyers, such as designers looking for reference pieces or wardrobe professionals outfitting a cast. My personal goal is to keep at least 250 items in my shop at all times. To do the same, you'll need to diversify your shop's style. If you're too specific about what eras or styles you carry, you may struggle to find enough to fill your shop.
People often get into vintage because they love the thrill of the hunt. But if you want this to be your full-time gig, spending a whole day (plus gas) to buy 30 pieces from thrift stores may not be the most effective use of time. Using a vintage wholesaler is one way to stock up. Some will ship orders if you meet a purchase minimum, which can range from $500 to $2,000. Some wholesalers (myself included) will offer a lower minimum if you come in and select goods yourself, and charge more if they do the work for you. Another option is to purchase vintage lots online.
I see many vintage sellers making the same mistake: If they don't have a good month, they don't replenish their stock. And if they don't replenish their stock, their inventory doesn't feel fresh. This negative feedback loop can drag down your business. Starting with enough money to keep restocking inventory is vital. If you don't have enough, consider applying for a small business loan or seeking out other funding.
3. Focus on Photography
When photographing items, look for ways to save time. For example, you can style outfits using one top that works with multiple bottoms, and vice versa. When steaming clothing, group items as outfits or colorways. Maggie Leadman, owner of Noir Ohio, runs her online business from Dayton, Ohio. Since she opened the business in 2005, she has worked with a variety of clients, even styling a a music video featuring Zooey Deschanel and M. Ward. To achieve a cohesive aesthetic in her shop, she styles outfits with key on-trend garments that appear throughout her shop.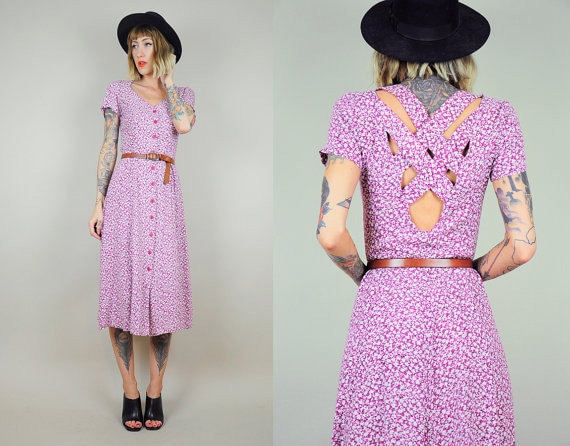 You can also give your shop a cohesive feel by using a consistent backdrop and lighting, suggests Adriene Passante, owner of Etsy shop Lotus Vintage. "You want your listings to stand out, not blend in with everyone else's," says Adriene, who started selling vintage clothing online in 2006 and opened a physical store two years ago in Huntington, New York. "Develop a look that works and stick with it!" She uses a seamless backdrop and studio lighting so every photo looks similar. Through trial and error, she has cut photo editing time in half by shooting in a consistent style that allows for batch editing. For efficiency's sake, try shooting photos in the order that you'll list them. Read Time-Saving Photography Tips for Vintage Sellers to learn more about taking great product shots.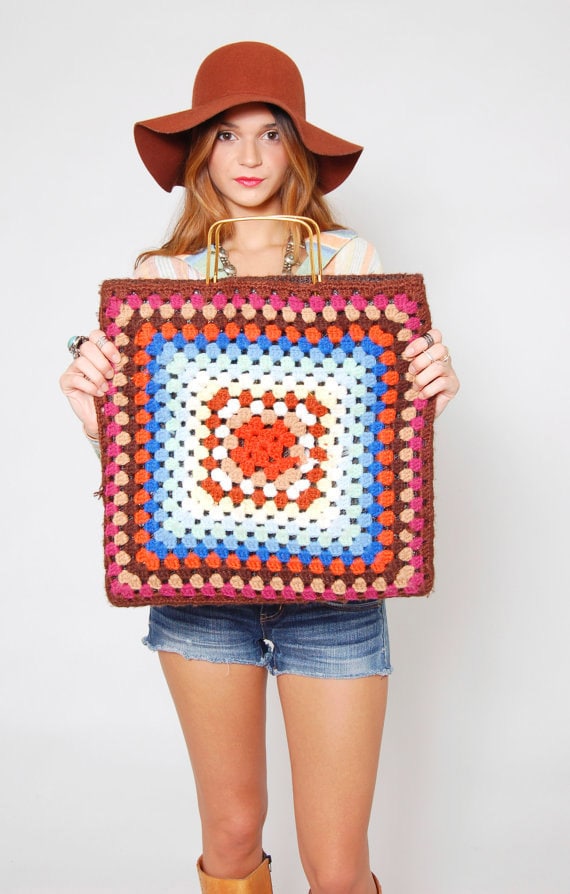 4. Collaborate With Competitors
I know it's tempting to fear competition, but in the vintage business it's often best to embrace it. Collaborations can bring a wider audience to you and your partner: think of it as exchanging a chance to talk to each other's fans and supporters. For instance, maybe there's a vintage shop in your town that doesn't sell the same style or type of items as you. Ask if they'd like to collaborate on a pop-up shop or trunk show. Or, maybe you have a few items that might fit better in another seller's store. (I regularly pull collections for other sellers.)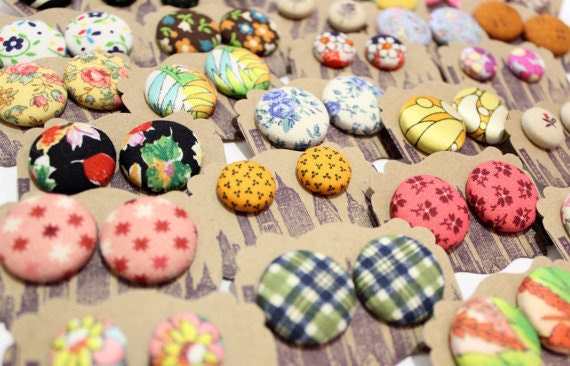 Have vintage pieces left over from a bulk lot? You might ask a designer to make something with the material. For instance, I often send damaged shirts to Marcy Langworthy, owner of Manhattan Hippy, an Etsy shop based in New York City that sells vintage clothing and handmade button earrings. Marcy repurposes the fabric to make earrings. Working with other creative vintage lovers has become a favorite part of my business.
Do you run a vintage business? What's your top tip for going full-time? Share in the comments.