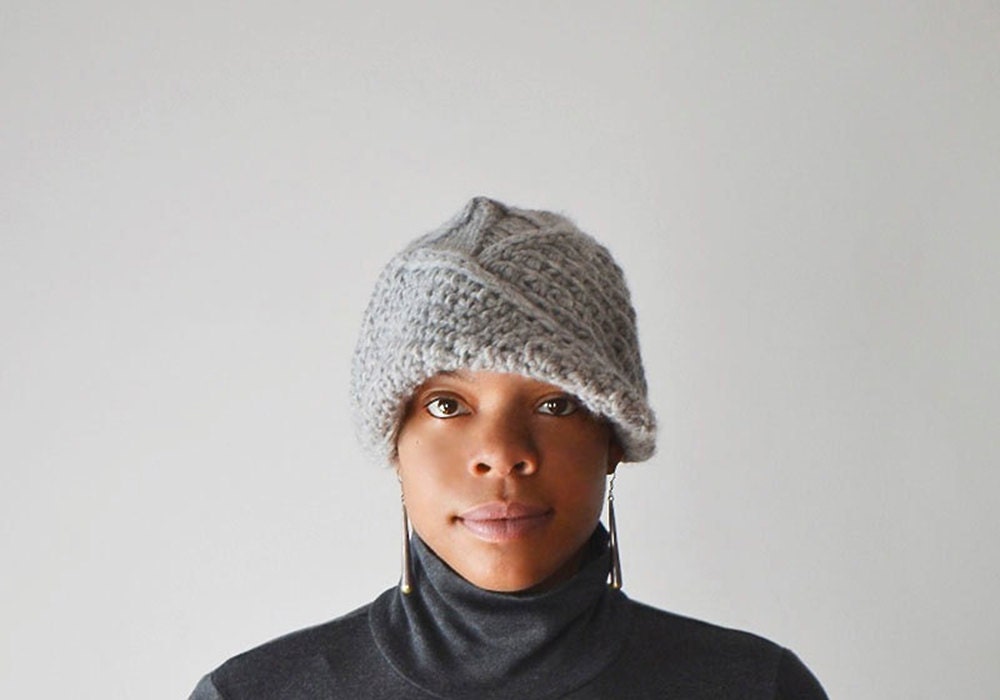 "So, what do you do?"
How you answer this common question reflects how you feel about your business, and shapes how others perceive you and your work. Whether your shop is a part-time gig or full-time career, the way you talk about it can have a positive or negative impact your self-esteem and your business.
As an entrepreneur, advocating for your business is a necessary skill, because if you're not a cheerleader for your own business, who will be? The more confidence you have in your business, the easier it will be for you to speak about it. Even if you don't feel 100 percent confident today, you can develop the vocabulary to start speaking about your business with more confidence.
Understand Your Business
In 2012, Brandi Harper opened her Etsy shop purlBknit in Brooklyn, New York, to sell her hand-knits and knitting patterns. She was working as a barista at the time, and didn't have clear long-term or monetary goals for her shop — or a solid plan. When people asked her what she was up to, she would answer with hazy, uncertain language: "You know... um… I knit… I started an Etsy shop…"
Looking back now, after making hundreds of sales, and teaching several classes for Etsy's Craft Entrepreneurship program, Brandi has strengthened the language she uses to describe her business. "I'm definitely more confident today than I was when I first started," she says. "And I think it has a lot to do with the fact that I have a better understanding of how my business fits into my life."
Speaking with authority about your business comes from knowing your business inside and out. For Brandi, this required discovering what it was she really wanted from her business, setting specific goals and developing a plan to reach them.
If you're looking to take your business to the next level, read How to Get Serious About Your Etsy Shop.
Develop an Elevator Pitch
Whether fielding inquiries from curious subway passengers intrigued by her knitting needles or talking to friends in the early days of running her shop, Brandi realized she needed to prepare answers to the common questions people asked about her business. "For me, it became about having a really tight elevator pitch — two sentences that describe what I do," says Brandi.
A vague description like, "Oh, I do a lot of different things," isn't going to grab anyone's attention, Brandi says. Instead, find language that specifically describes what you do. Now, when someone asks Brandi, "What do you do?," she answers with the statement, "I sell my work." "Sell is a really active word," Brandi explains. "Selling implies that you're making money, that you're in business." And 'your work' is not just what you make, she says. It encompasses all the other work you do as an Etsy seller, from photography and customer service to social media marketing.
For the second sentence in the pitch, Brandi chooses words that specifically describe what she does. Instead of saying, "I make knitwear," or "I knit," she says, "I design knitwear and knitting patterns." This makes really clear what she actually does. A lot of people make things, she says. But not everyone designs.
After delivering your quick two-sentence elevator pitch, leave it at that, Brandi suggests. "I think we often feel we have to say more, to justify it," says Brandi. "But we don't."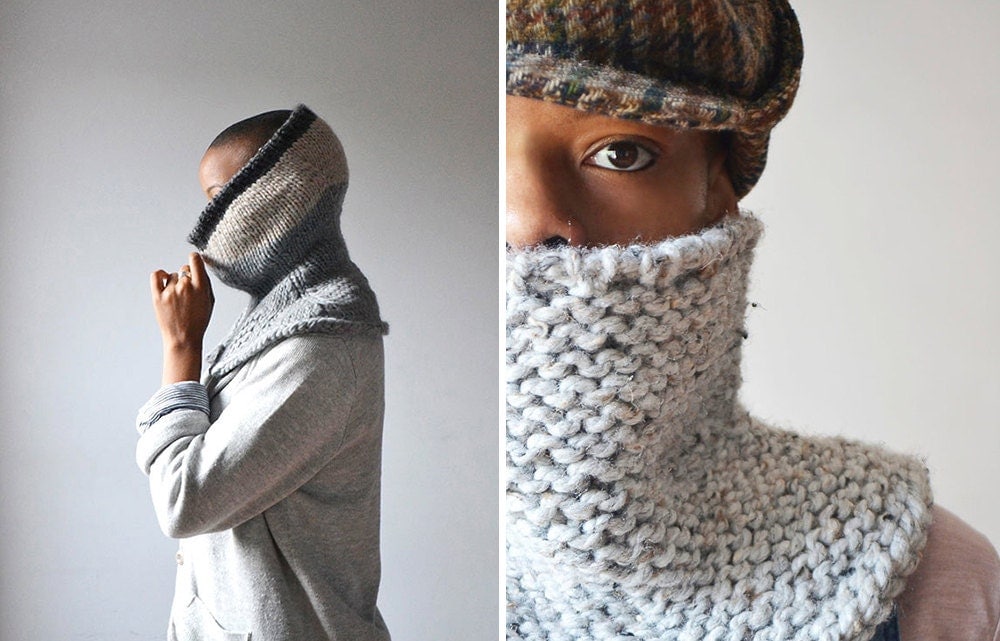 At just 16, Zandra Azariah Cunningham speaks more confidently about her business than many people twice her age. She has crafted a tight pitch about her business and brand origin story that she uses consistently in her Etsy shop Zandra, website, media kit and in-person appearances: When she was just nine years old, Zandra started making her own lip balm after her dad refused to buy her one more tube. This was the beginning of her natural beauty line. "I have sensitive skin and wanted products that looked good and smelled pretty but were also really good for your skin too," she says. Zandra's skincare products feature packaging with inspiring and empowering messages for young girls, such as "You're Powerful," and "Dream Tall." Zandra runs her business, with help from her mom, in Buffalo, New York, where she is also involved in helping her local community through leading business workshops. Her persuasive pitch recently earned her a purchase order from retailer Paper Source at the Etsy Wholesale Open Call.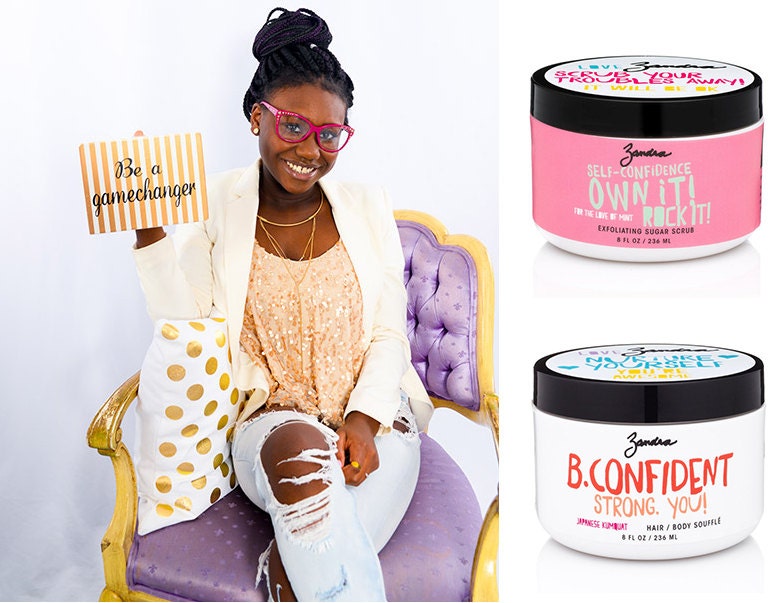 For tips on pitching your line to retailers, read these tips from an Etsy Wholesale retail buyer.
Give Yourself Credit
Instead of downplaying your business, give yourself credit for making the decision to become an entrepreneur. It's an accomplishment to start your own business. Be proud of taking that risk, and going after what you want.
At the first Etsy Up conference, Self Made author Nely Galán urged Etsy shop owners to own the title of self-made entrepreneur, and to stand up for themselves. "To choose yourself is what makes a self-made person," she said in her keynote talk. Nely said that she sees women diminishing themselves in the way they discuss their work, but that it's important for entrepreneurs to tell the world who they are, and be proud of it. "You are self made!" she told each Etsy seller in the audience.
Represent Your Brand
As a small business owner, your brand is a direct extension of you, so it's important to be aware of how you are perceived, both online and in person.
Try to be conscious of how your appearance and demeanor reflect on your business, and what they communicate to customers. Presenting yourself in a way that's consistent with your brand aesthetic helps tie your business together visually and thematically, and helps deliver your brand message. If you're selling sleek and modern stationery at a craft fair, for example, opt for a clothing ensemble that reflects those core aesthetics.
Practice, Practice, Practice
Zandra has been told she appears calm even when she's nervous, but understands that everyone isn't lucky enough to have a poker face. For shop owners who struggle when speaking about their business, Zandra suggests taking deep breaths and practicing repeatedly to remedy your nervousness. "Do the same thing over and over, even doing facial expressions in front of the mirror," Zandra suggests. "Know what your face is doing."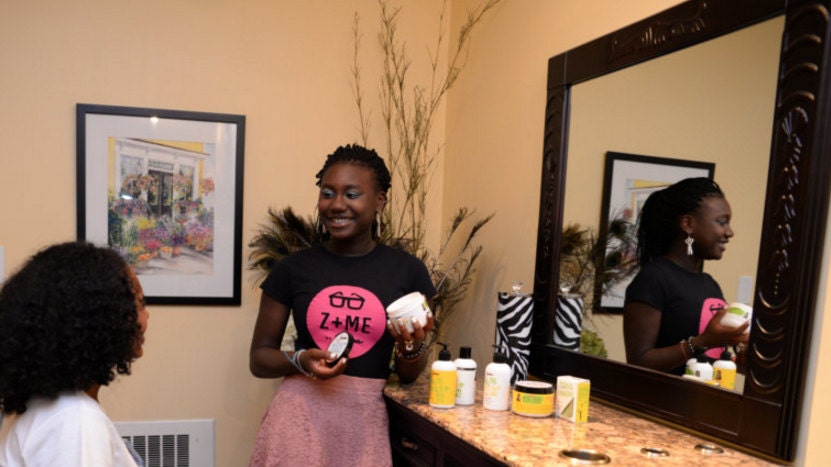 Playing the role of confident business owner can, in turn, make you more confident. Brandi discovered this when teaching her Craft Entrepreneurship workshops. "I do love running my business, but as a teacher I have had to embody that confidence to inspire people," says Brandi. This means exuding a positive attitude about her Etsy shop even on days that feel like a struggle.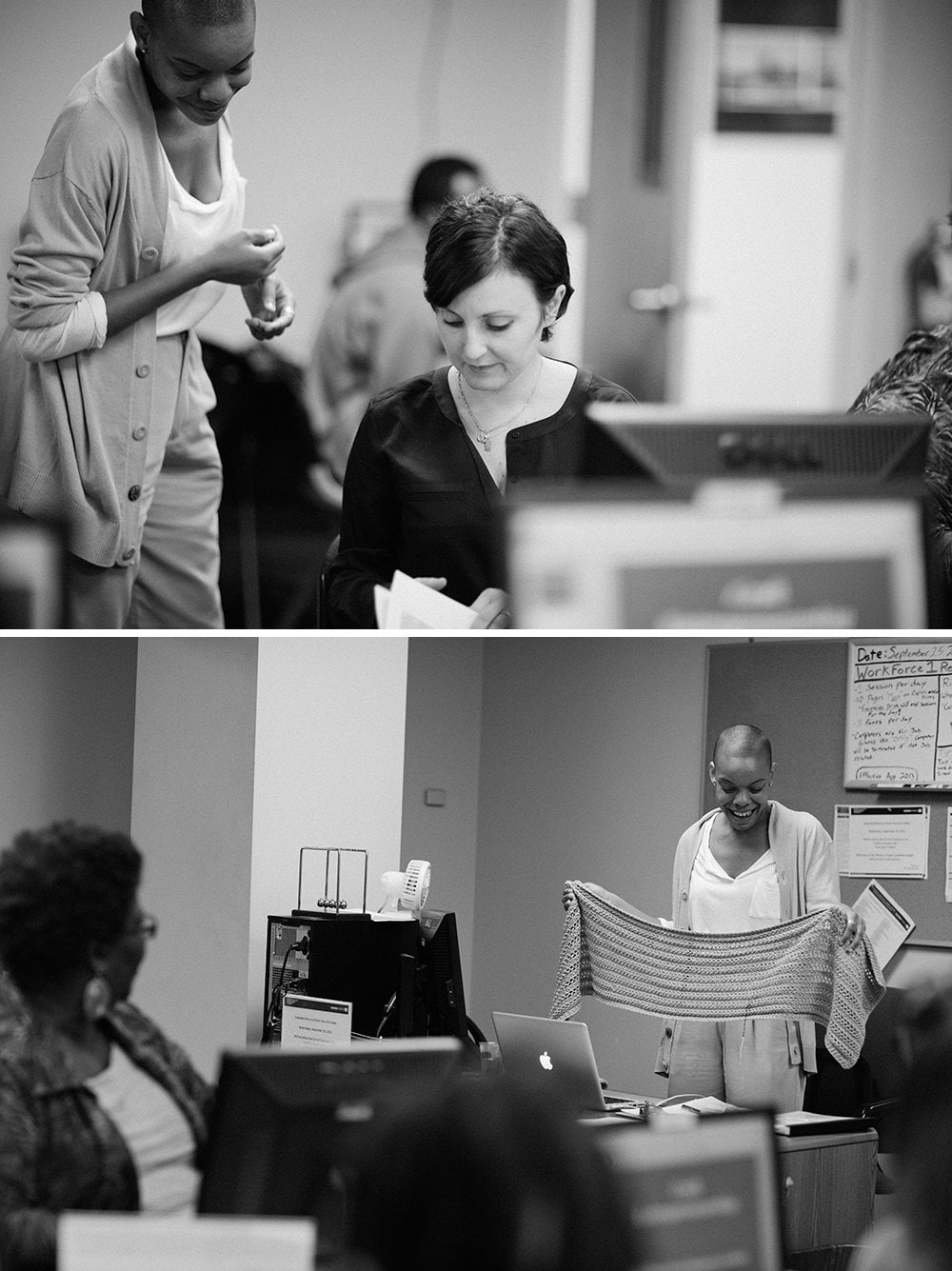 As an Etsy shop owner, it's up to you to be your brand champion. If you give people the impression that you believe in yourself, others will believe in you too. What you offer is unique. While it's important to appear polished when speaking about your business, remember to let your personality shine through, says Zandra. Confidence comes in part from telling your own unique brand story. "Make sure you know and tell your story," says Zandra. "No one else can know what it is or tell it better than you. It's what's going to make you different from everyone else."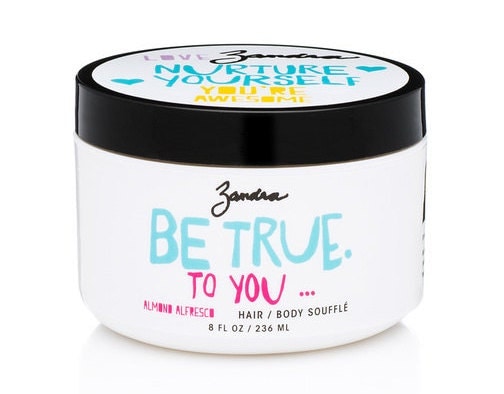 To hear more from Nely Galán, watch her Etsy Up keynote presentation below.
Do you have tips for speaking confidently about your business? Share in the comments below.