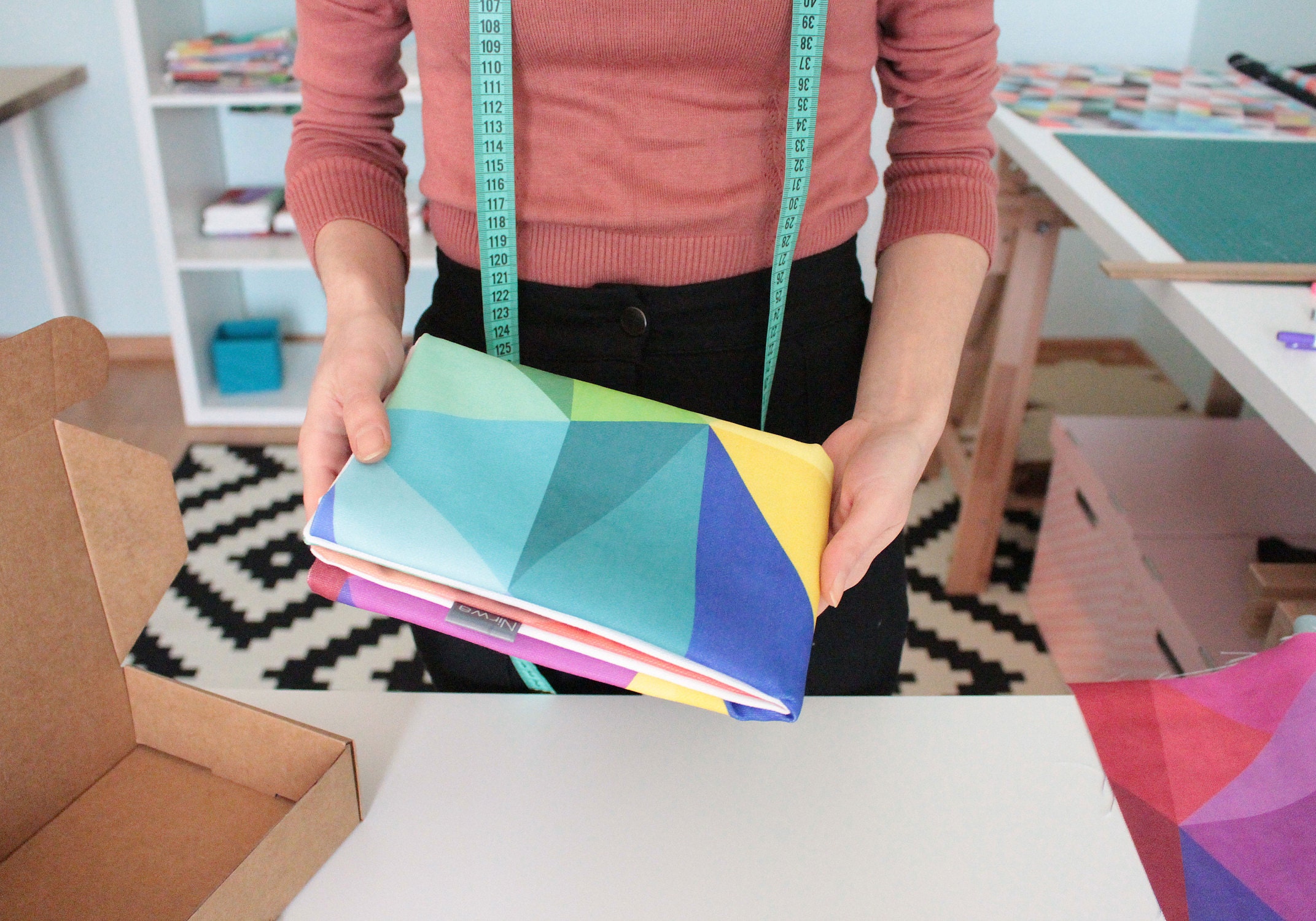 Hoodie-wearing bears named Brad. Cheese markers in the shapes of goats and cows. These products were conceived by the creative mind of Jen Pepper, owner of Peppersprouts, based in Newburyport, Massachusetts. Jen started her Etsy shop in 2008, selling paper-cut designs and stuffed owls. It was fun, but Jen says she wasn't playing to her strengths. "I like drawing," she says. "I'm a professional graphic designer."
When the opportunity arose to have one of her designs produced by a laser cutter, Jen found the sweet spot for her Etsy shop. Partnering with a manufacturer allowed Jen to expand her line to woodland-themed home decor and accessories, including jewelry, coasters and ornaments.
There are many ways to grow your business, and working with a manufacturer is just one of them. Whether you find your manufacturer through your own research or on Etsy Manufacturing, your relationship with your manufacturer becomes part of your story (and Etsy asks that you include information about your production partners on your About page and in your listings). Your unique story attracts buyers to your shop. The methods you use to create your products — and the social and environmental impact of the choices you and your partners make — are all part of that story.
Your About page is a great place to start. "That's the space to tell the story of your business, your products and your manufacturing partners," says Any Guelmann, maker specialist at Etsy. Your About page should include information about the types of manufacturers you work with and where they are located, but you are not required to disclose the names of the manufacturers. Telling the whole story of your shop can help build trust with shoppers. Here are five ways to be more open and attract customers by sharing your brand's story.
Show That You've Done Your Research
The first step in being open with your customers is to educate yourself. Being knowledgeable about how your designs are produced makes you better equipped to talk about the materials and processes with your customers. If you work with a manufacturing partner, visiting that company in person is a good first step.
When Jon Paley, founder of This Boy Faces North in Scarsdale, Australia, started selling prints of his original photographs online, he wanted to partner with a manufacturer that offered something unique for his customers. A Melbourne-based company that prints images on stone "canvases," framed in reclaimed timber, provided that special something Jon was looking for. After paying a visit to the facility, Jon felt comfortable partnering with the manufacturer. "I was amazed that everything I saw on the website was actually happening there," Jon says. "If you're going to align your business with someone, you want to be sure that they're legit, because it's your business's reputation that's at stake."
Even if you can't visit in person, you can still research your partner, asking questions about the business and making sure that you verify what you hear by talking with others who have worked with the manufacturer. First, make sure your manufacturer complies with Etsy's ethical expectations. What you learn through your own research, visits and interactions with the company can be helpful in making that assessment. If the manufacturer you're considering has been audited or verified by a third party, do some research into that standard and check when the certification was obtained. Examples of certifications include B Corp, Forest Stewardship Council (FSC), SA8000 and Worldwide Responsible Accredited Production (WRAP), to name a few.
Make sure you can answer the following: Why did you choose this manufacturer? What are the facilities like? How long have you worked together? Who are the people who will work on your products? Your customers are asking these questions, so your About page should answer them.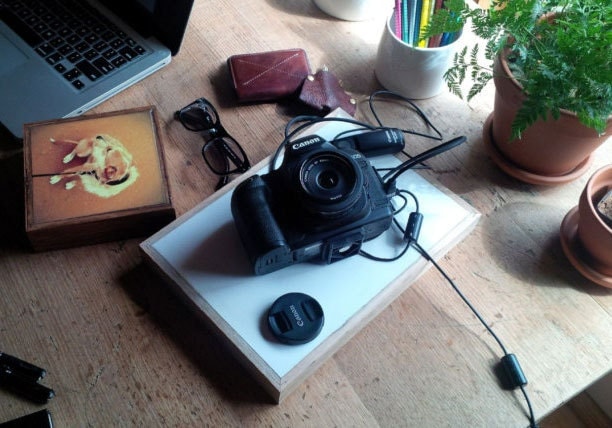 Communicate Your Choices
When Etsy shop owners apply to have their outside manufacturing relationships reviewed, they must be able to demonstrate authorship, responsibility and transparency. Etsy wants to see that you know how your items are being produced. Your customers are interested in this information, too. Don't miss an opportunity to talk about your business ethics and philosophy.
"Etsy's all about connecting people," says Any Guelmann. "You want to have a human connection with your buyer, and you also want to have that human connection with the people who help you make your items. There's no reason the buyer shouldn't know about that."
For Jon of This Boy Faces North, working with manufacturing partners who use reclaimed wood and recycled materials — an alternative to expensive frames made from new timber and glass — was an important part of creating a business that reflected his personal values. "There's an old guy down on the farm who breaks down pallets," he says. "They scour reclamation yards and the old markets in Melbourne for materials." Jon highlights those sustainable practices in his shop, which has helped him attract shoppers looking for alternatives to traditional printing. If you chose your manufacturer because of its eco-friendly practices — using equipment that requires less electricity, for example — make that part of your message to your customers. Supporting local small businesses can also be part of that message. "All the people I work with are small companies located in the US," says Jen of Peppersprouts. "I want to know that the money I'm spending with them is going to their employees and to help their companies grow."
Talk About What Makes Your Process Unique
Whether you make all your products in-house, work with a manufacturer to turn your designs into physical goods, or do some combination of the two, talking about the processes and techniques that go into your products can make them more attractive to buyers. Providing photos of the process gives buyers an inside peek at techniques they might not be familiar with. Etsy buyers love to see how things are made. Jen uses her shop's About page to show each step of her production process — the entire evolution from a hand-drawn sketch, to the Illustrator file that gets sent to her laser cutter, to the stacks of cut pieces she receives back, waiting to be finished and packaged for customers.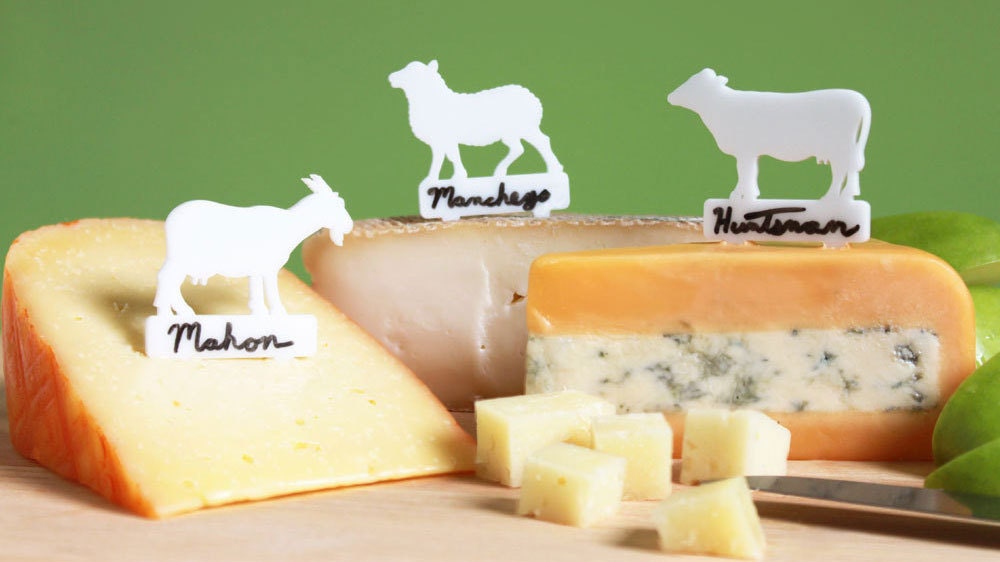 When talking about your processes, be sure to emphasize why you chose these techniques. Asli of Nirwa sells colorful, geometric pillow cases in her Istanbul, Turkey-based shop. Her listings describe the bright colors that can be achieved through the sublimation printing technique used by her local manufacturer. "Well-written product descriptions that include all the materials used and the special features of your products will help ease possible concerns buyers have," says Asli.
Empower Your Customers to Make Informed Decisions
Many factors go into buyers' purchasing decisions. The more detailed you are in explaining your processes, the more confident shoppers can be buying from you. "Everyone deserves to know the story of the products they use," Asli says. "It makes us stand by the quality of our products."
Including information on your About page and in your listings about where you source your materials, who you partner with to create your products and the techniques that go into your creations gives shoppers a more complete view of your brand and products.
And the more shoppers know, the more comfortable they'll feel making a purchase — and coming back for more.
For more information: Read How to Craft a Killer About Page for advice on telling your story. Check out Etsy's Handmade Policy and Seller Policy for more information on working with a manufacturer. Learn more about applying for outside manufacturing assistance in this Help Article. If you're already using outside production help, go here to share some information about your partnership with Etsy.
How do you tell the story behind your products? Share in the comments below.