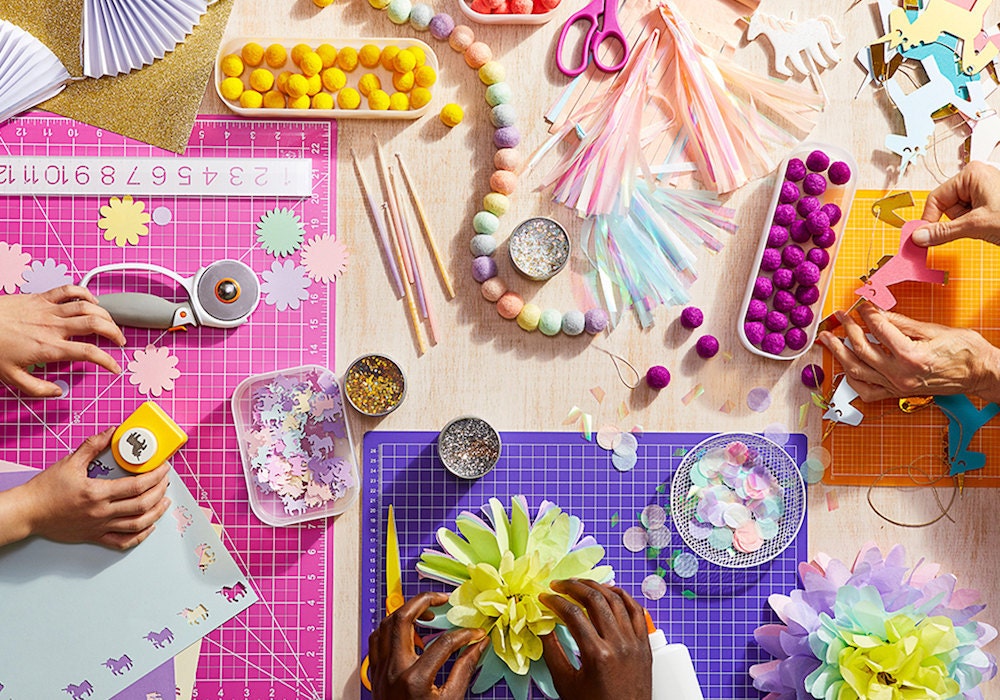 Being part of a creative community of sellers is what makes Etsy such a special place to run a business. Now it's even easier to connect with other sellers, grow your creative business, and keep up with the latest Etsy news. That's because we've recently made big improvements to two community spaces for sellers: Teams and Forums.
If you're a seller who's new to these resources, here's a quick primer: By joining an Etsy Team, you gain access to advice, inspiration, and growth opportunities direct from a community of sellers like you. There are over 10,000 active Teams around the world, and each group comes together for different reasons. Some connect members who live in the same area; others sell items in similar categories; and some groups are created around a common interest like woodworking, photography, or marketing.
In the Forums, sellers share questions and feedback, spark new connections, and discuss common interests in the company of community members from across the site. The Forums are also a destination where you can find updates from Etsy staff, including information about product releases and the latest site news.
Whether you're new to the community or a veteran Teams and Forums user, read on for the inside scoop on upgrades to these community resources, along with highlights of some of our favorite tools and features.
Connect with other members
Making it easier to interact: Within Etsy Team and Forums threads, enhanced comment functionality lets you @mention and "like" other members' posts. Have a question for the Etsy community? After posting a new thread, you can now select an accepted solution that indicates when another member's reply addresses your question effectively.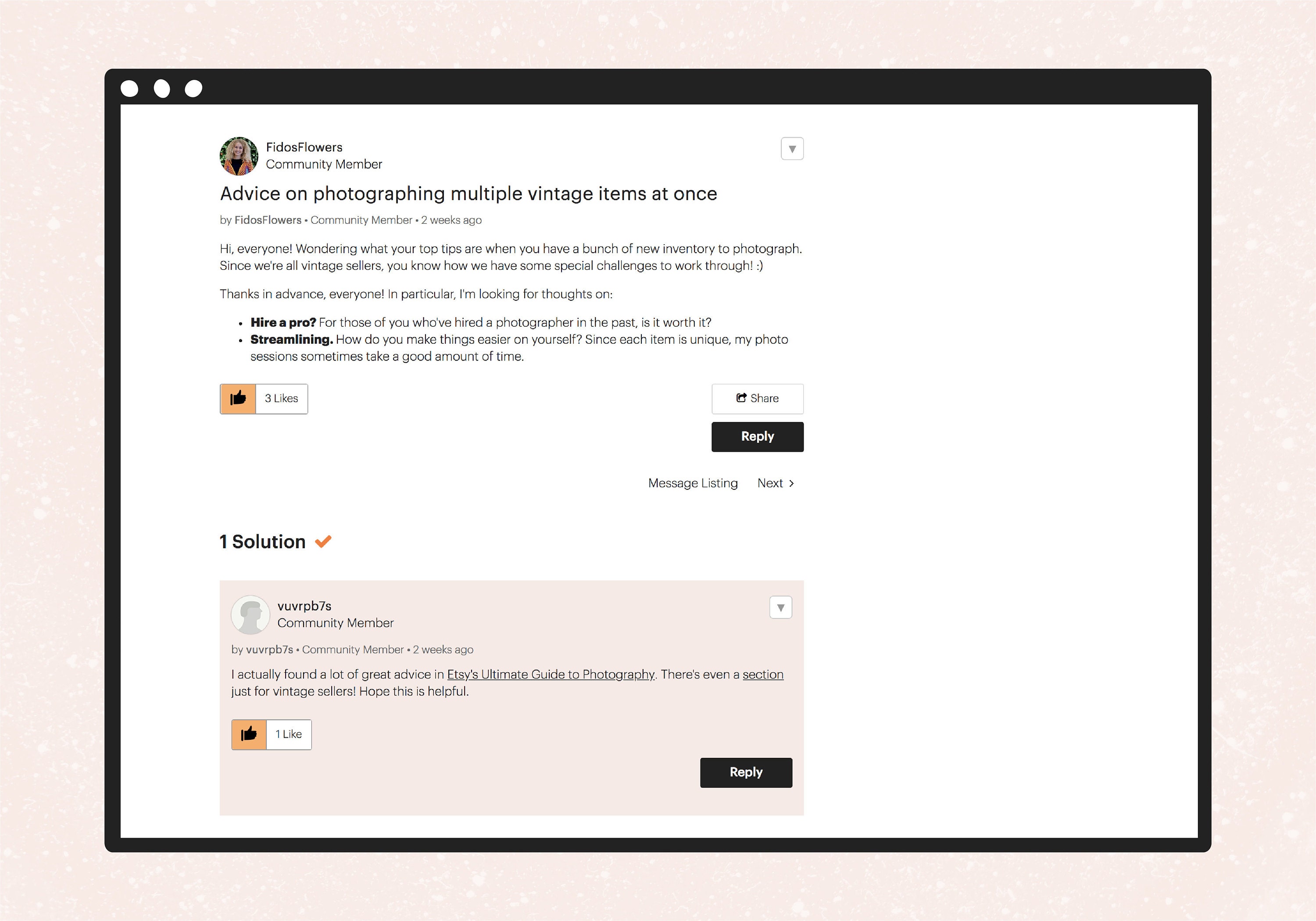 Helping your voice shine through: Express yourself easily with an increased character limit and text formatting tools including bold, italics, bullets, and numbered lists.
Expanding topic sections in the Forums: We increased the number of sections in the Forums and added subtopic labels to help you find the answers you need quickly. Plus, the new shop critique section provides an easy way to share and request feedback.
Communicate easily
Introducing improved notifications: Robust activity settings, including onsite notifications and email alerts, give you total control of how you follow along with community conversations, from new replies to threads you've created to @mentions from other sellers in the Teams and Forums.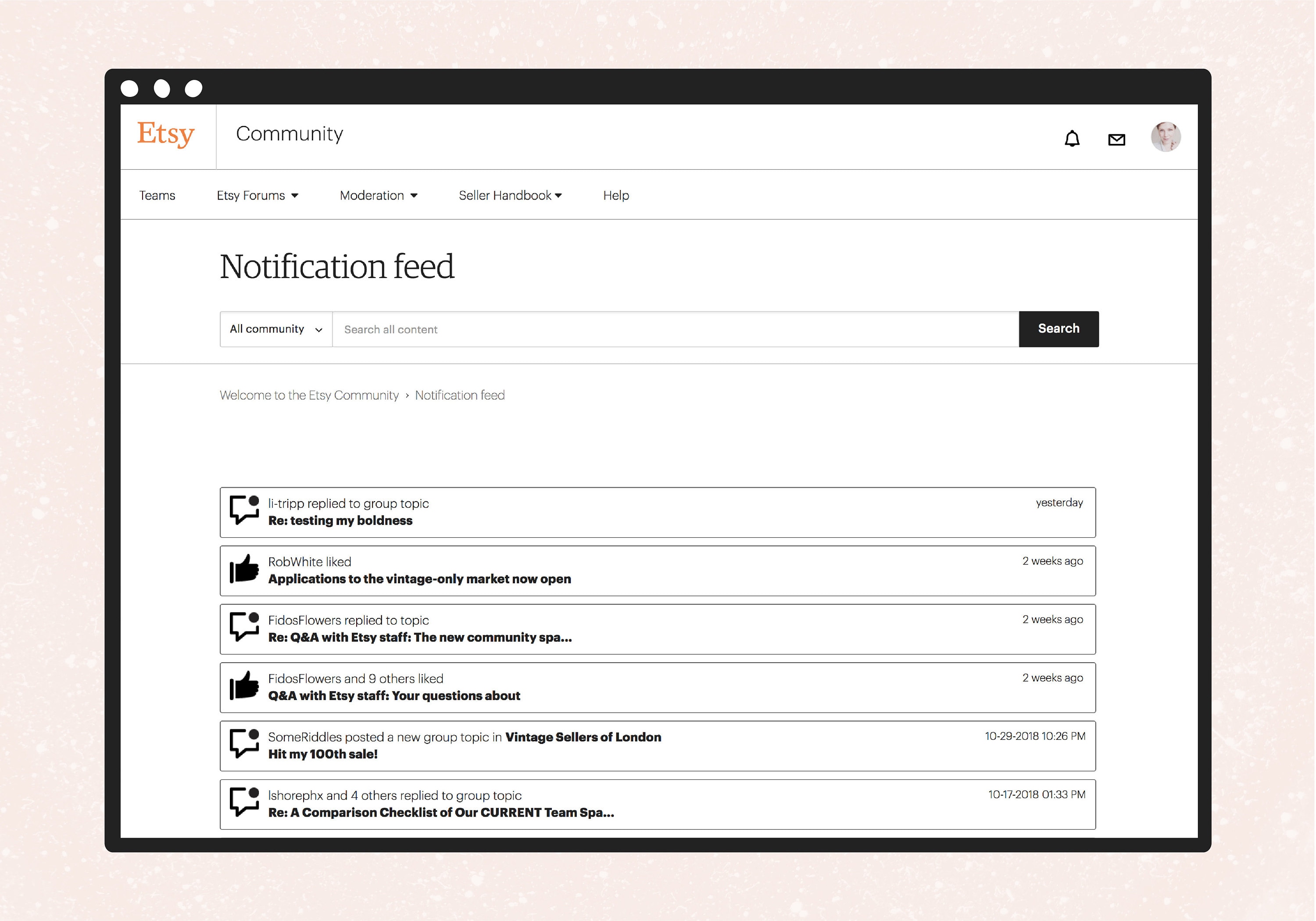 Simplifying group-wide communication: Improved tools for Team Captains and Leaders make it simple to quickly communicate with all members, including a streamlined group messaging feature (coming soon!) and a customizable announcements section on each team's homepage.
Stay in the loop
Getting answers faster: With the addition of accepted solutions, more Forum sections, post labels, and the ability to like and tag other members within threads, it's easier than ever to find information when you need it. You can also search simultaneously across existing Forums and Teams threads to see what questions have already been answered by the community. Plus, you can follow threads or saved searches that interest you.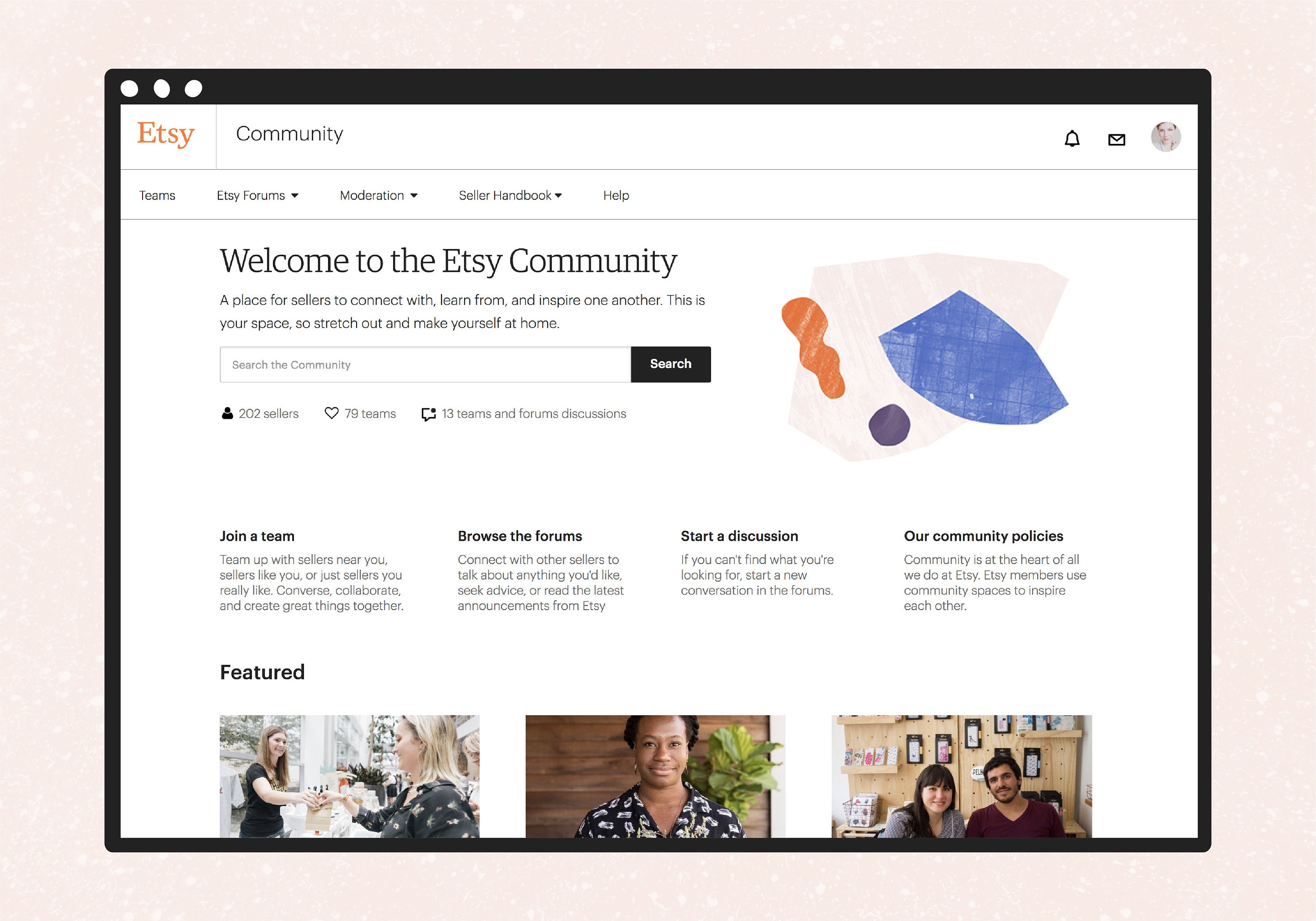 Delivering the news you need: An Etsy announcements section throughout Forums and Teams pages will keep you informed on important site news and updates. In the Forums, an Etsy Success section features Q&As and more staff-facilitated programming all in one place. The most important news will also appear as an announcement banner within each Etsy Team, providing yet another way for you to stay informed.
Supporting Team Captains and Leaders: A new resource page for Etsy Team leaders includes education, toolkits, and updates on opportunities for sponsorship. You'll also have access to self-service workshops and guides designed by Etsy experts to increase the success of team members.
What's next
Experience improvements to Teams and Forums firsthand by visiting community.etsy.com. You can also find out more about what makes Etsy's community unique in this short video, An Introduction to Etsy's Seller Community Spaces.
To hear from three Team Captains about how to use Teams to improve your business and expand your network, tune into the latest episode of the Etsy Success podcast on iTunes or read the transcript.
Taking part in a group on Facebook or offline? Boost your community by establishing an Etsy Team to take advantage of a streamlined community experience, improved resources, and onsite support tools.
To find out more about updates to specific Teams or Forums features, visit this comparison table in the Etsy Help Center.