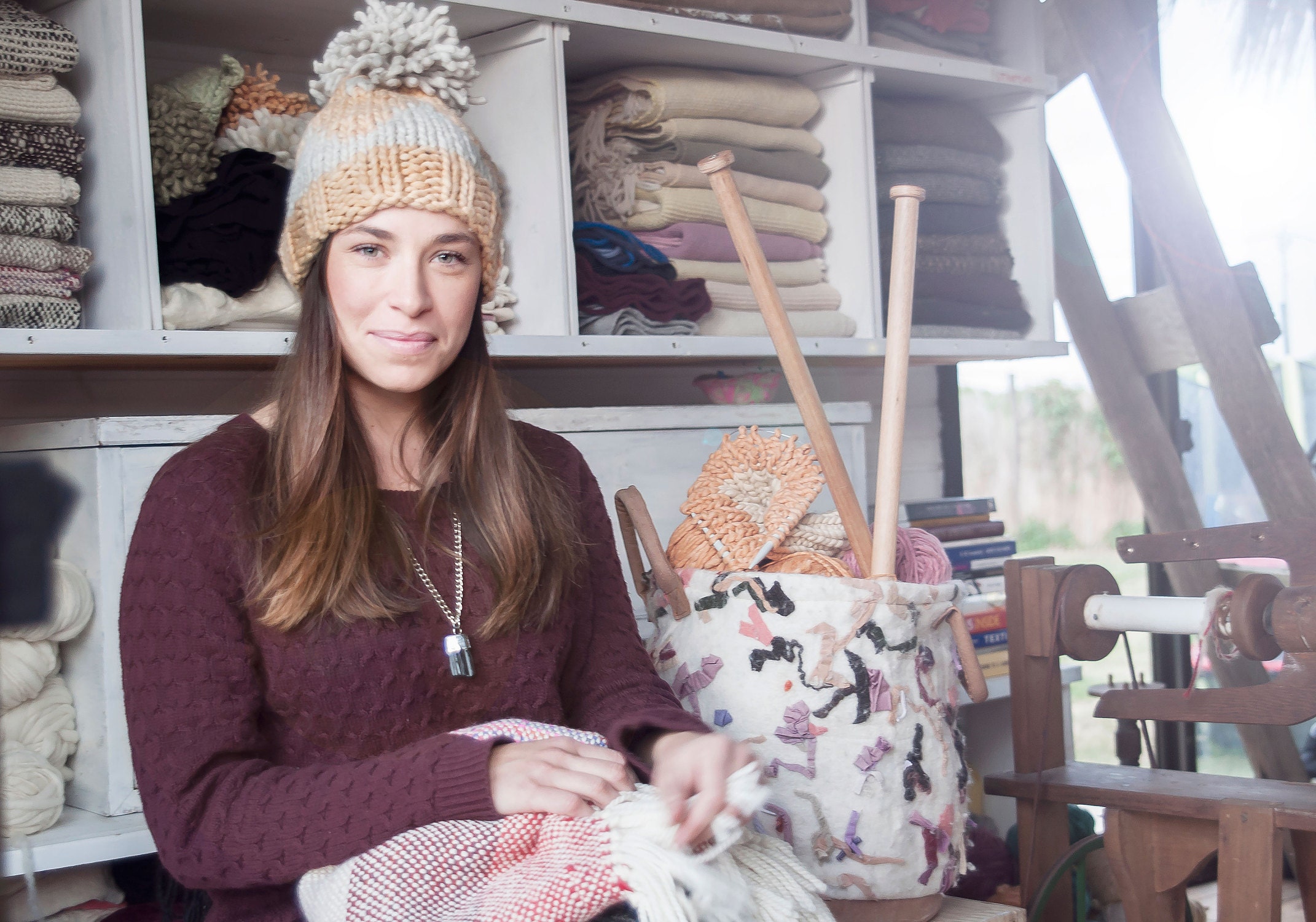 From the windows of her studio in Punta Rubia, Uruguay, Claudia Rosillo looks out on an expanse of sea and sky. She sees a countryside ripe with possibility – and ripe with dye plants, which she uses to color the handmade wool products for her clothing and home goods businesses, Texturable and Texturable Decor. From one window she can gaze upon the Atlantic Ocean; from the other she watches her garden grow and keeps an eye on her 4-year-old son, Facundo, playing in the sunshine. She designed the airy four-by-six-meter studio to let in maximum daylight during the morning and afternoon (her preferred work hours). Claudia's boyfriend and two contractors helped construct the building from pine and eucalyptus wood. She uses the workspace to spin, dye, weave and felt wool from sheep raised on her family's farm to make blankets, pillows and garments.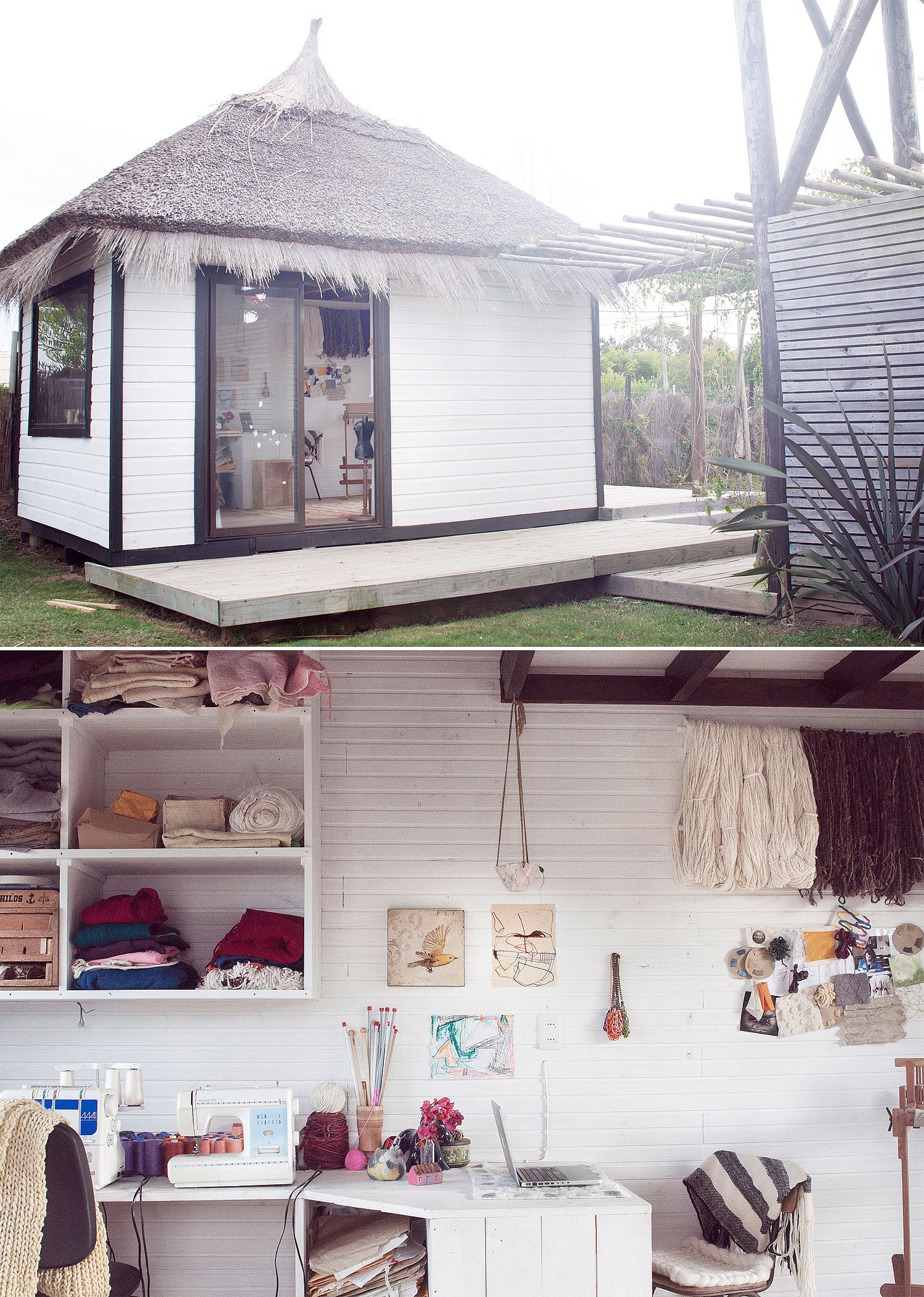 Claudia grew up wearing clothing made by her mother and grandmother. Her mother, in addition to working in a legislative office, sewed wardrobes for TV commercials. She taught Claudia to sew at the age of 10, and now helps manage Texturable. When Claudia started a four-year program at Centro de Diseño to study design and textiles, her grandmother gave her a knitting machine, which Claudia's grandmother had used since the '60s. Claudia uses the machine to knit large swathes of wool fabric, which she felts and makes into shawls, pillows and ponchos.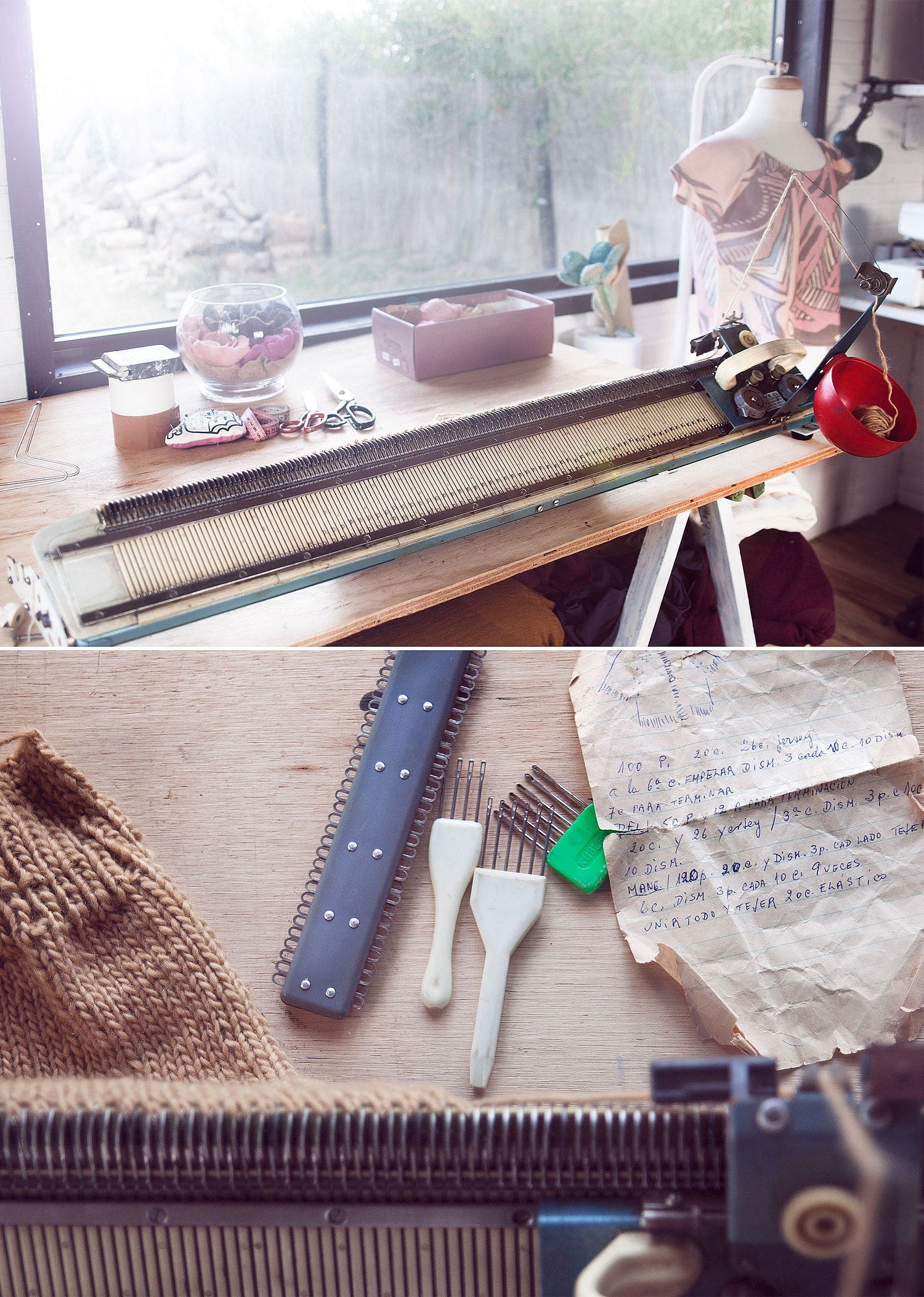 Claudia first discovered felted fabrics during her design school years through an apprenticeship at Paylana, the biggest textile factory in the country at the time, which produced sophisticated fabrics for the likes of Chanel and Yves St. Laurent. At the apprenticeship, she deepened her technical textile knowledge and mastered looming, colorwork, dye chemistry, the properties of wool and how to manipulate these factors to achieve a desired effect. She graduated from design school with a collection of garments made from recycled hosiery and merino wool felt. She named her line Texturable, a mash-up of the Spanish words "texturas sustentables," which translates to "sustainable textures." This collection also sparked the name and concept of her Etsy shop, which she opened in 2011.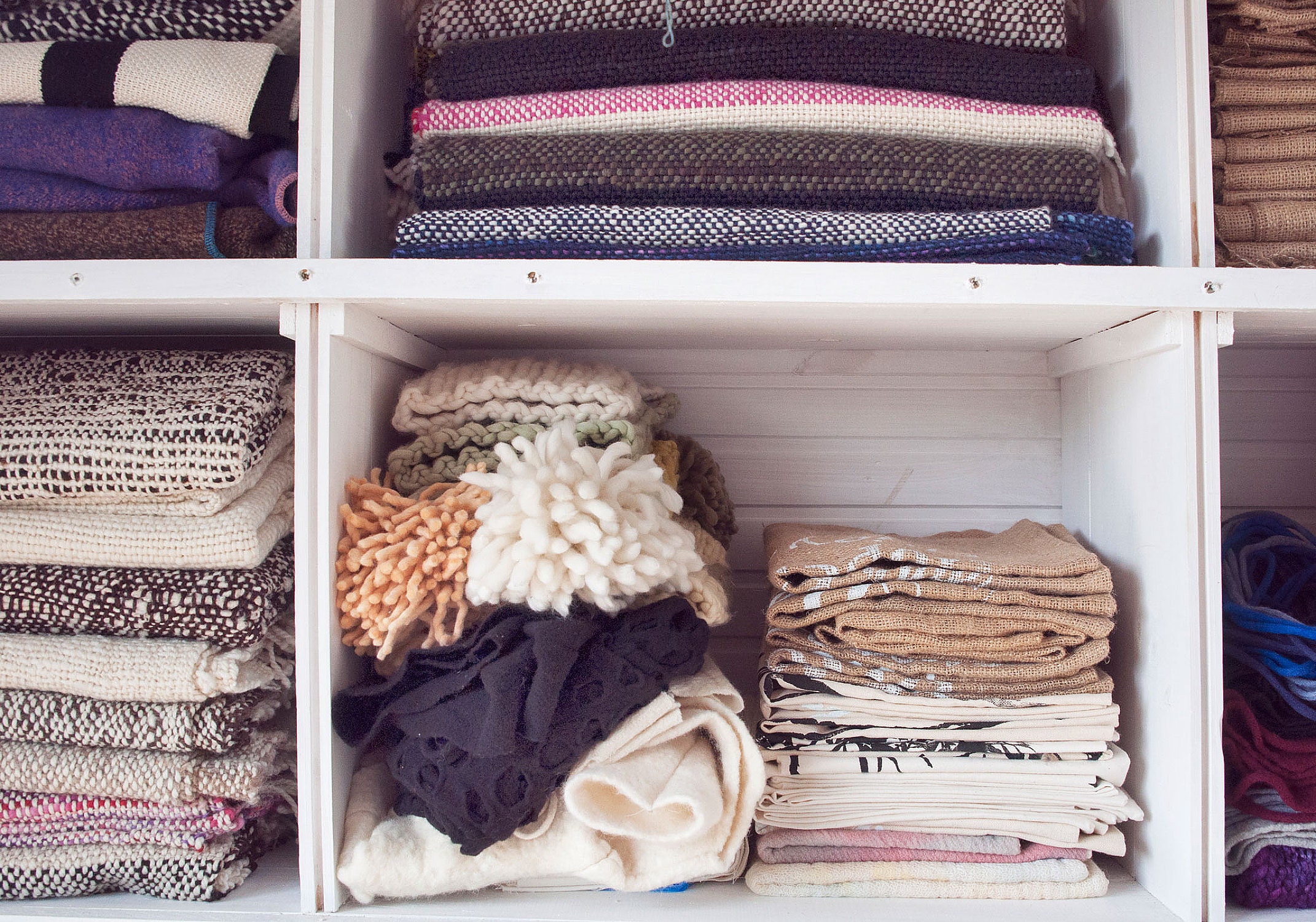 Now, Claudia's business is a full-time job. "Monday to Monday, I'm working," she says. After working long days for years to get her business up and running, she now aims to end her work day after eight hours. She typically wakes up early and practices yoga before breakfast. After eating, she checks her orders, writes a to-do list on paper, and answers emails and Conversations. While her son is at school, she works in the studio. "I like the morning for doing the hard work," she says. "I leave the afternoons for work that doesn't require so much energy or thinking." Claudia doesn't weave or sew with dark colors after 5 p.m. because they're harder to see as accurately — a habit picked up from her mother. If she weaves at night, she prefers to focus her eyes on light, natural colors instead.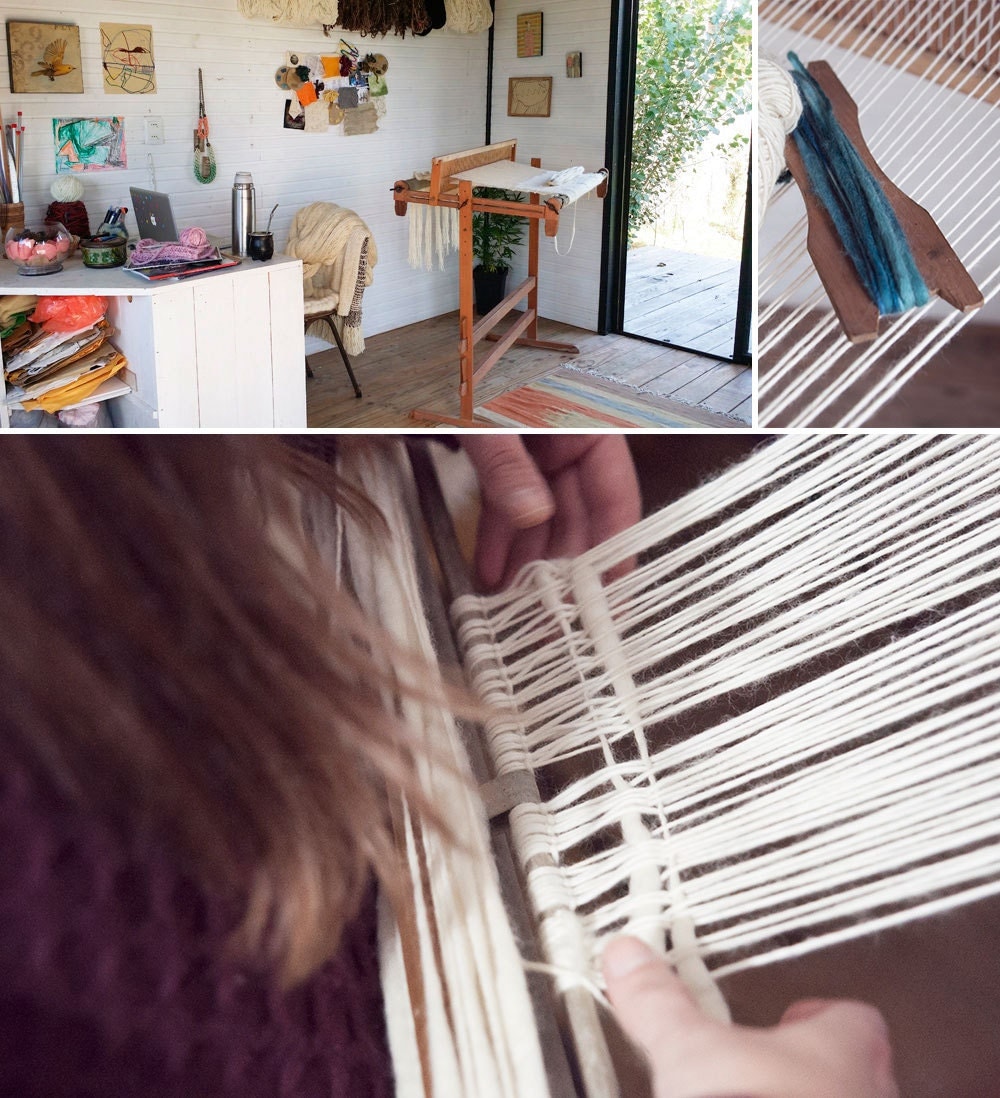 When the weather is nice, Claudia brings her loom outside, where her music and the sounds of weaving mingle with birdsong. "The loom is an instrument that transmits calmness," she says, "and allows you to develop your creativity to the maximum." She's in the process of assembling a second, larger loom so she and her weaving assistant, Marita, can weave at the same time to meet the demand. Claudia also relies on the weather forecast to plan time to dye fiber in her outdoor dye kitchen, a process that can take two days. She harvests locally-grown materials for dyeing, including marcela, eucalyptus, mushrooms and bark, in order to produce a palette of natural colors.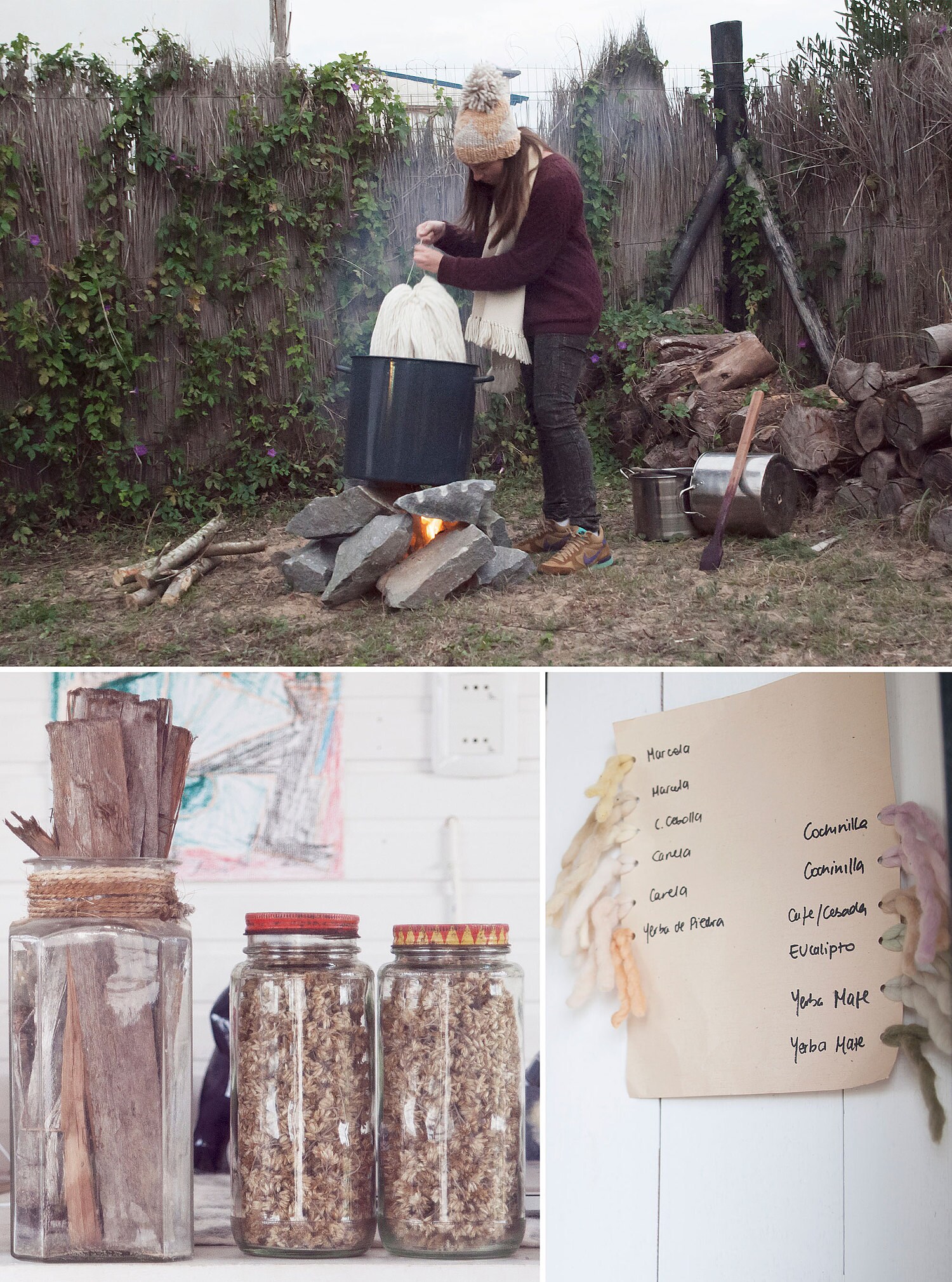 Claudia "grows her own blankets" thanks to her grandfather's nearby farm. A flock of over 400 white and black sheep raised on the farm produce 90 percent of the wool for Texturable's collections. Claudia is very involved in every aspect of the wool production, including monitoring the animals' care and diet, as well as attending the shearing process carried out by certified contractors. Since she knows the exact conditions of her sheep, she can plan ahead for the quality and color of raw wool they'll produce. "If they ate grass when the weather was more rainy, their wool is going to be more yellow," she says. This knowledge helps her design products and plan for dye needs accordingly. "It's nice to see how the things that my grandfather has done for years and years engage with what I do now," she says.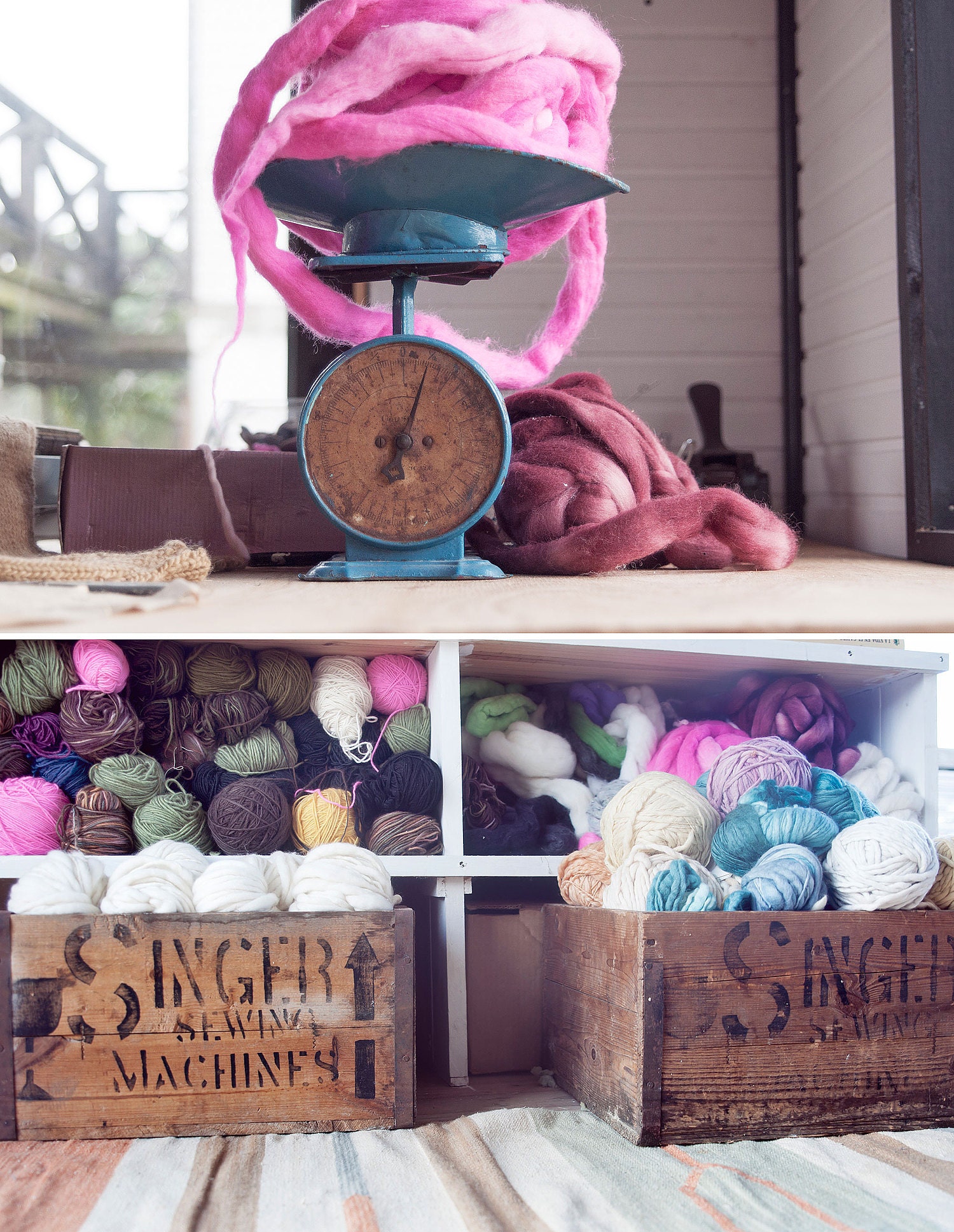 As Claudia looks to the future of her business, she says it's easy to get overwhelmed by ideas for expansion. "I'm trying to figure out how to grow," she says, "but not sacrifice the quality of my life." She is motivated by what brings her and her customers joy, and she does her best work when she is feeling upbeat. "I realized, I'm a millionaire," Claudia says. "I live in a really beautiful place, I can do what I like and I have a great family. I have vegetables and fruits from my garden to eat. So, I really have everything that I need to be happy."
To find Claudia Rosillo's latest garments and home goods, follow her Etsy shops, Texturable and Texturable Decor. For more inspiration and tips on running your Etsy shop, follow @EtsySuccess on Twitter.
How did you learn your craft? Share in the comments below.