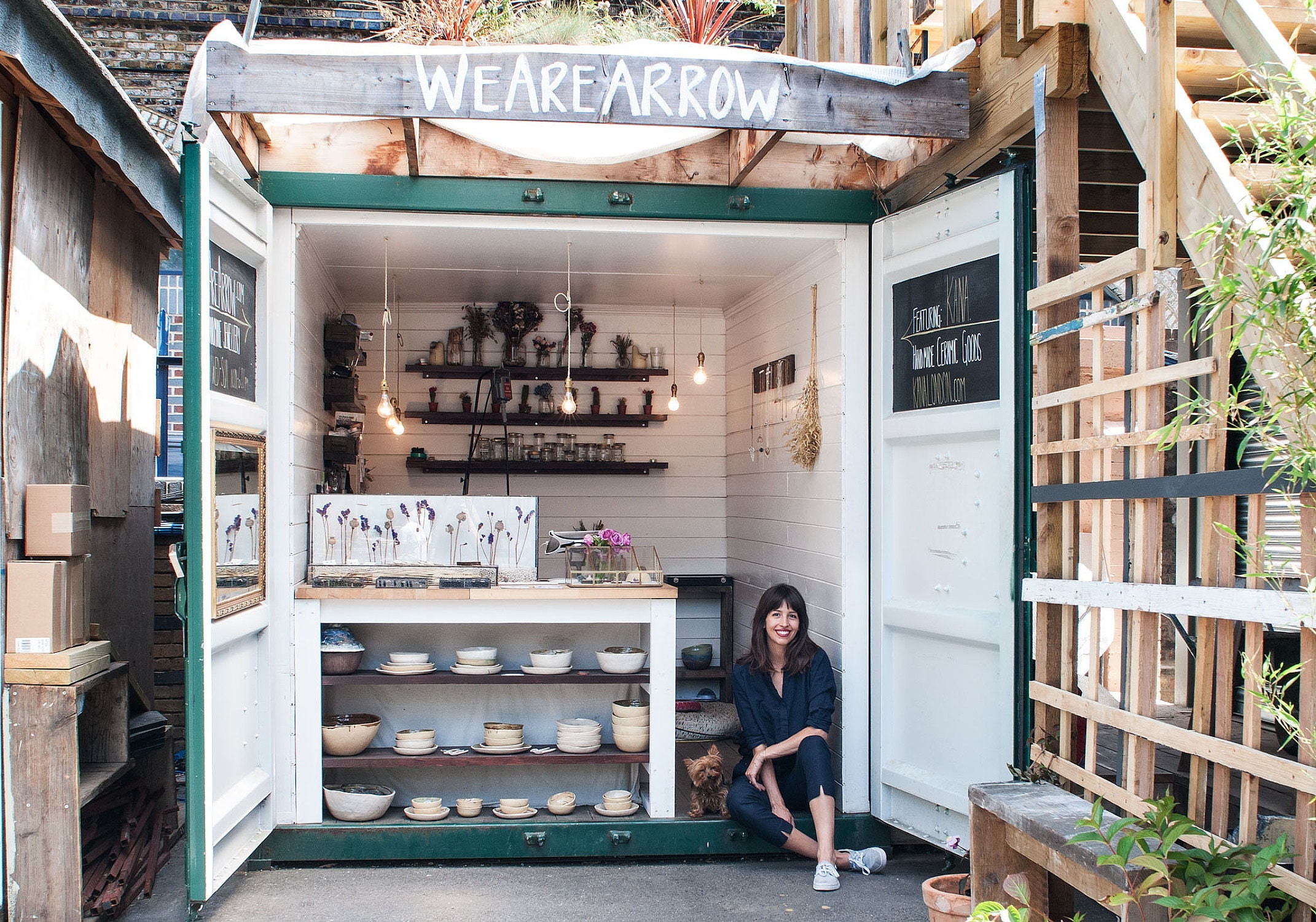 Tatiana Andrea has a fondness for unconventional spaces. She lives on a green steel narrowboat in a London canal and runs her nature-inspired jewelry business, WeAreArrow, from a revamped shipping container, which measures three meters long, 2.8 meters wide and 3 meters tall, located in the Netil Market, a weekly market with designers and food vendors in East London. Every Saturday, she opens the hefty steel doors to welcome shoppers into her store, her workbench strategically hidden behind the shop displays. "As a child I always loved small confined spaces and building forts," says Tatiana. "The idea of making something really cozy and personal always appealed to me."
Raised in Chicago, Tatiana tried several jobs before starting WeAreArrow in 2010. She spent a few years modeling in Los Angeles, in addition to working as a makeup artist and at an art gallery. Then, she moved back to Chicago, where she worked at bars and a doggy daycare, all while developing a new hobby of jewelry making. She took a short course on wax and casting, spent time reading up on techniques and as her skills progressed, the hobby slowly started to evolve into something more serious. Tatiana saved money from her jobs to buy metal and pay for castings, making a few pieces each week. Eventually, she built up a collection and started selling her work on Etsy in 2010 and at craft fairs.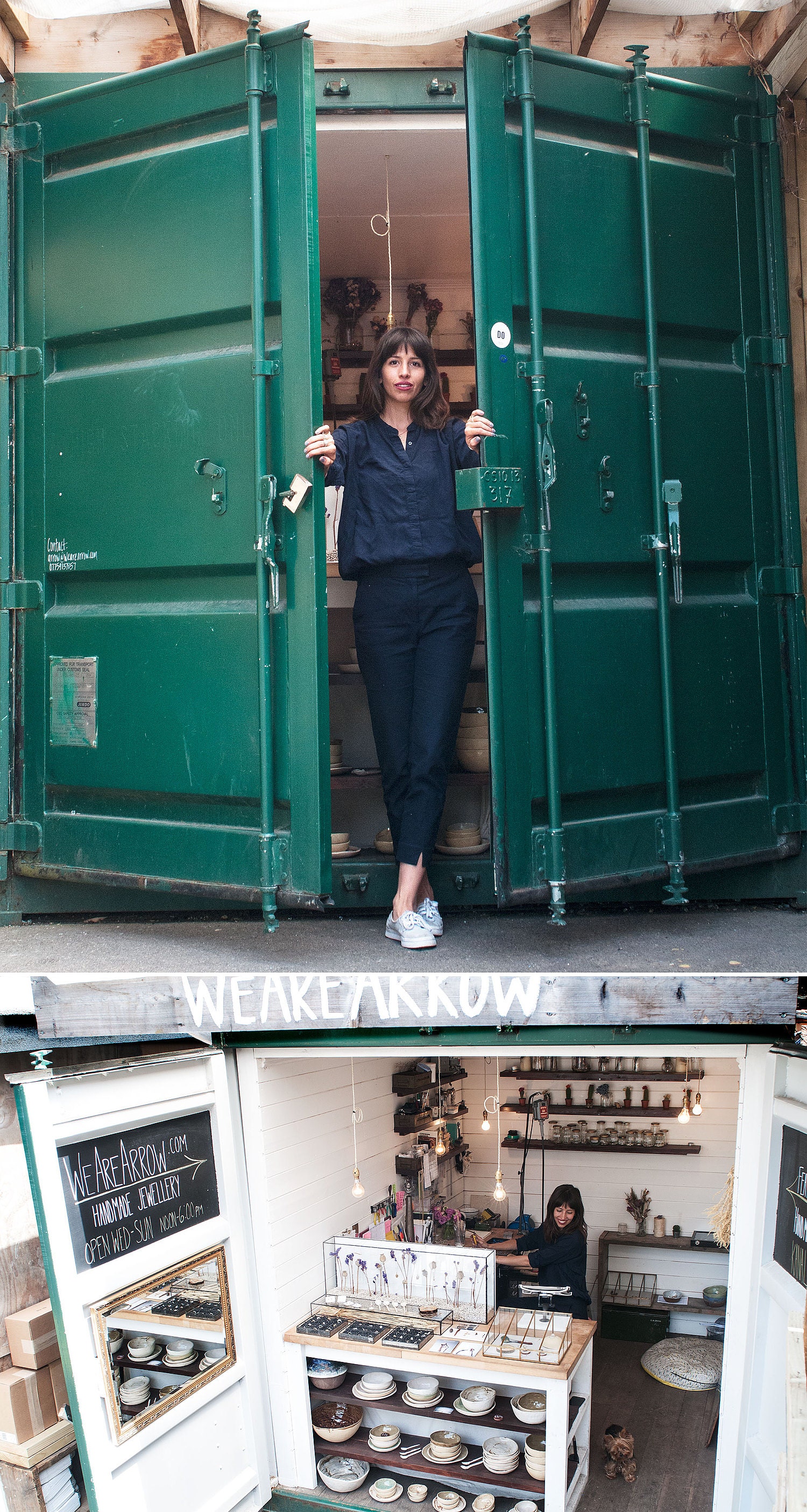 In 2011, Tatiana applied and was accepted as a vendor at the Renegade Craft Fair in London. While visiting London, she reconnected with Edward, an old friend she had met when he was a student at the University of Chicago — and the two fell in love. Five months later, they married and she moved to London. Starting from scratch as a transplant in a new city isn't easy. "There are so many tiny differences to get used to. Not having Mexican food is my number one struggle," she says with a laugh.
One fateful Saturday, Tatiana happened upon the Netil Market. She had been toying with the idea of owning her own shop, and the local market seemed like a good fit for her wares — until she noticed shop owners in the market were constructing spaces from wood. "I was concerned about putting up a sign saying, 'I'm a jewelry store,' because I'd have really valuable things inside," she says. "I wanted something really strong and safe, so a shipping container seemed like the best option."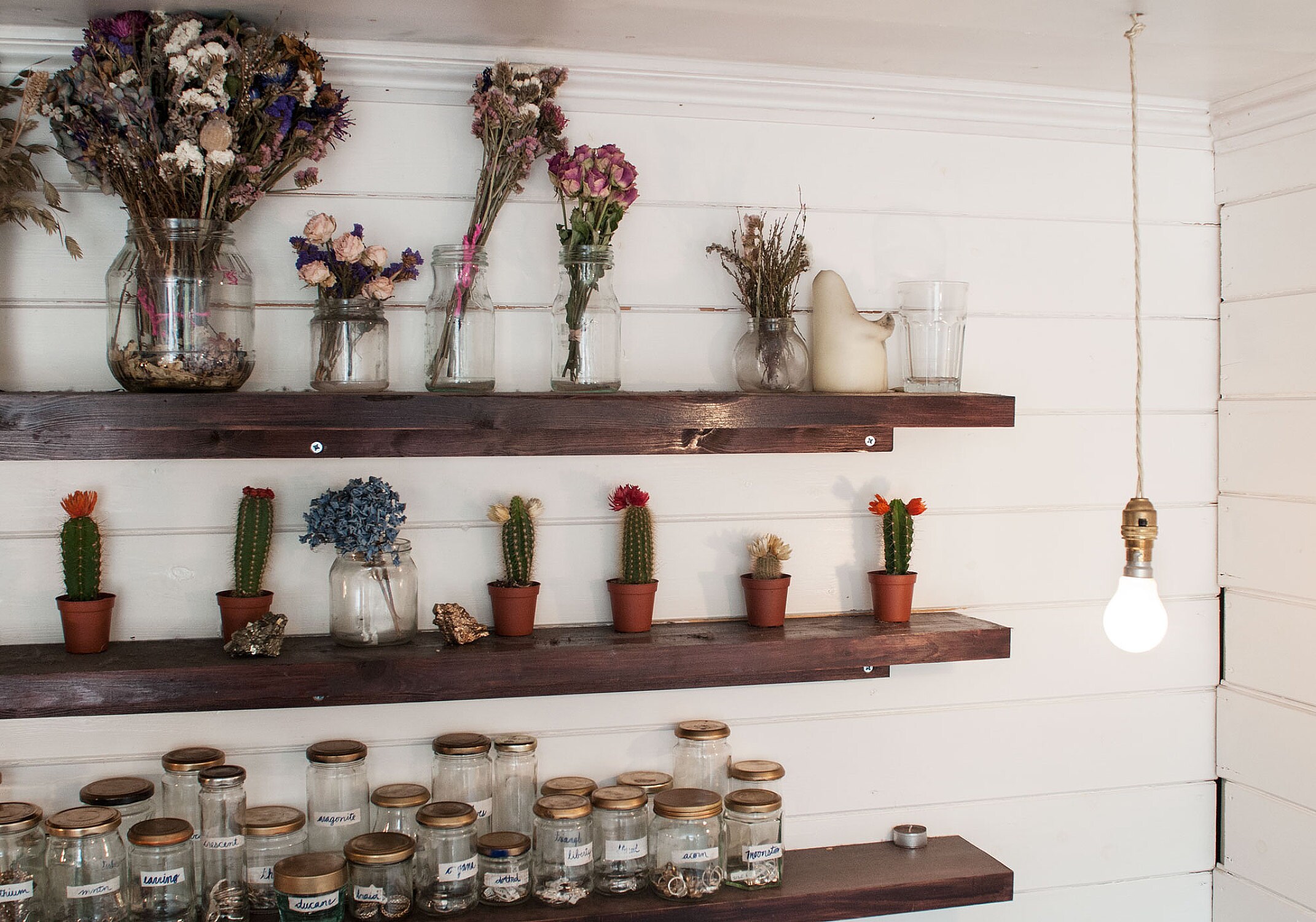 Not wanting to be burdened with owning a shipping container, Tatiana found one available to rent. She and Edward, a former architect, set to work customizing the stark steel container to serve the dual needs of her market stall and workspace. They installed insulation, white wood walls, a ceiling, molding, shelving and display units, and six hanging lightbulbs to add warm light. Tatiana built an awning from old windows she found discarded outside a window shop. "It was such a process," she says, "but totally worth it to be able to take an empty box and make it exactly what I needed."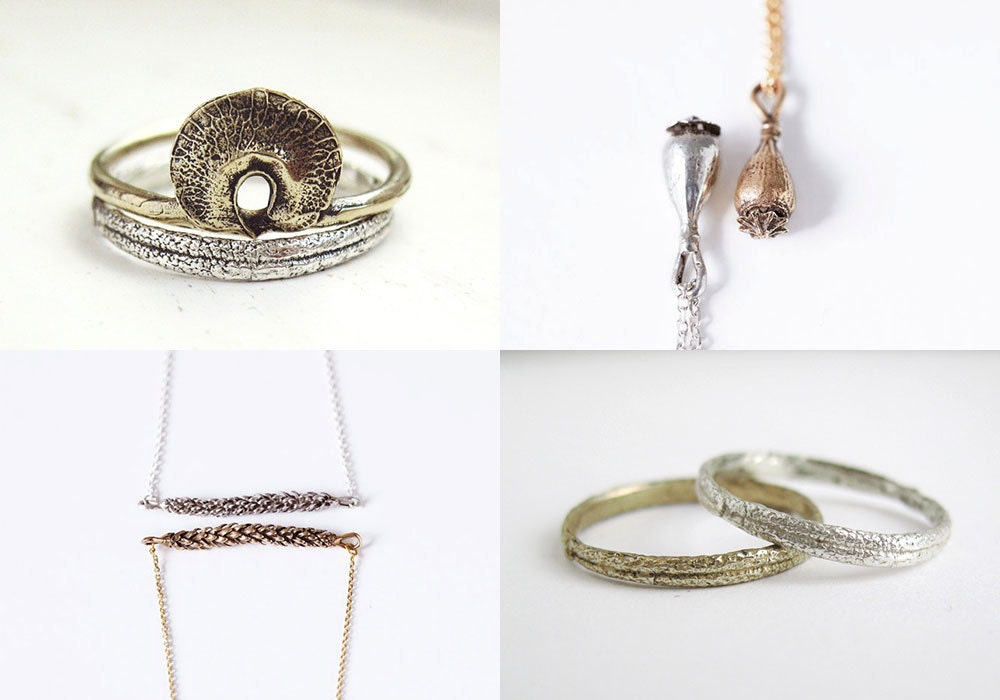 Nature and travel are two constant sources of inspiration for the WeAreArrow collection. On her travels, Tatiana collects petals, leaves, pine cones, seeds and pods, which she casts to make rings, earrings and necklaces. Then, she makes a wax model. Using knives, dentist tools and the flame of an alcohol lamp, she carves and drips blue wax, creating shapes and textures to combine with the natural forms. To calculate the cost of the metals required, she weighs the wax. Next, Tatiana takes these wax pieces to a local casting house to have them cast in fine metals using the ancient process of lost-wax casting. "They put plaster around the wax and they pour metal into the cavity where the wax melts out," she describes. "So it's like a copy of a copy of a copy. It's so insanely detailed, it blows my mind." Back at the studio, she finishes the pieces by hand, grinding, filing, drilling, sanding, polishing and cleaning each piece.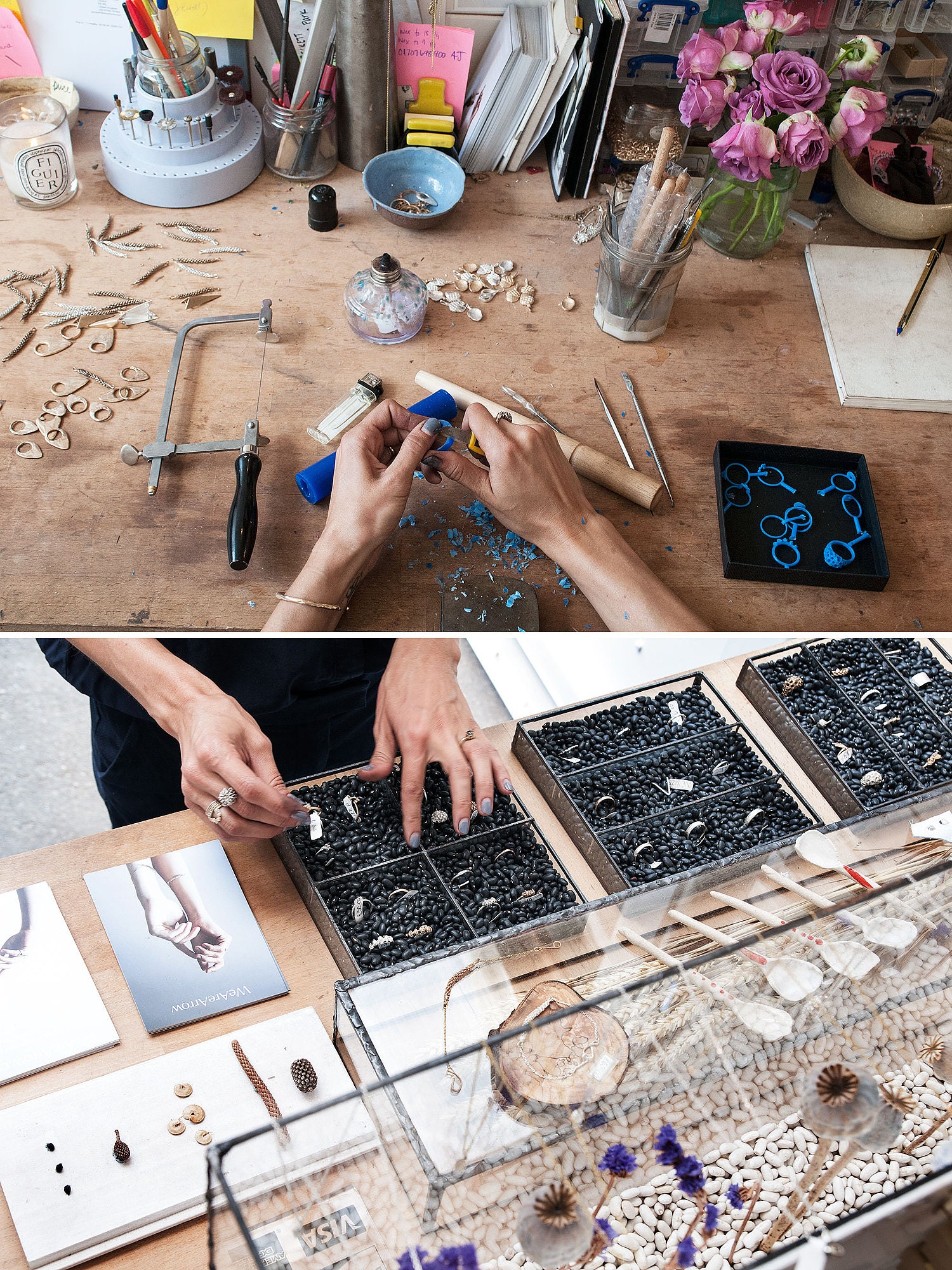 Tatiana's weekly routine revolves around one constant — the Saturday market. "I always have a deadline," she says. "I can't put things off. I have to keep moving at a certain pace because of the market." The London market culture and appreciation for handmade has been vital to her shop's growth. Her market clientele is a mix of drop-in market shoppers, in-person pick-ups for custom pieces and wedding band customers who come to see the wax models before the rings get cast. Tatiana figures that the built-in foot traffic from market accounts for about 80 percent of her total business.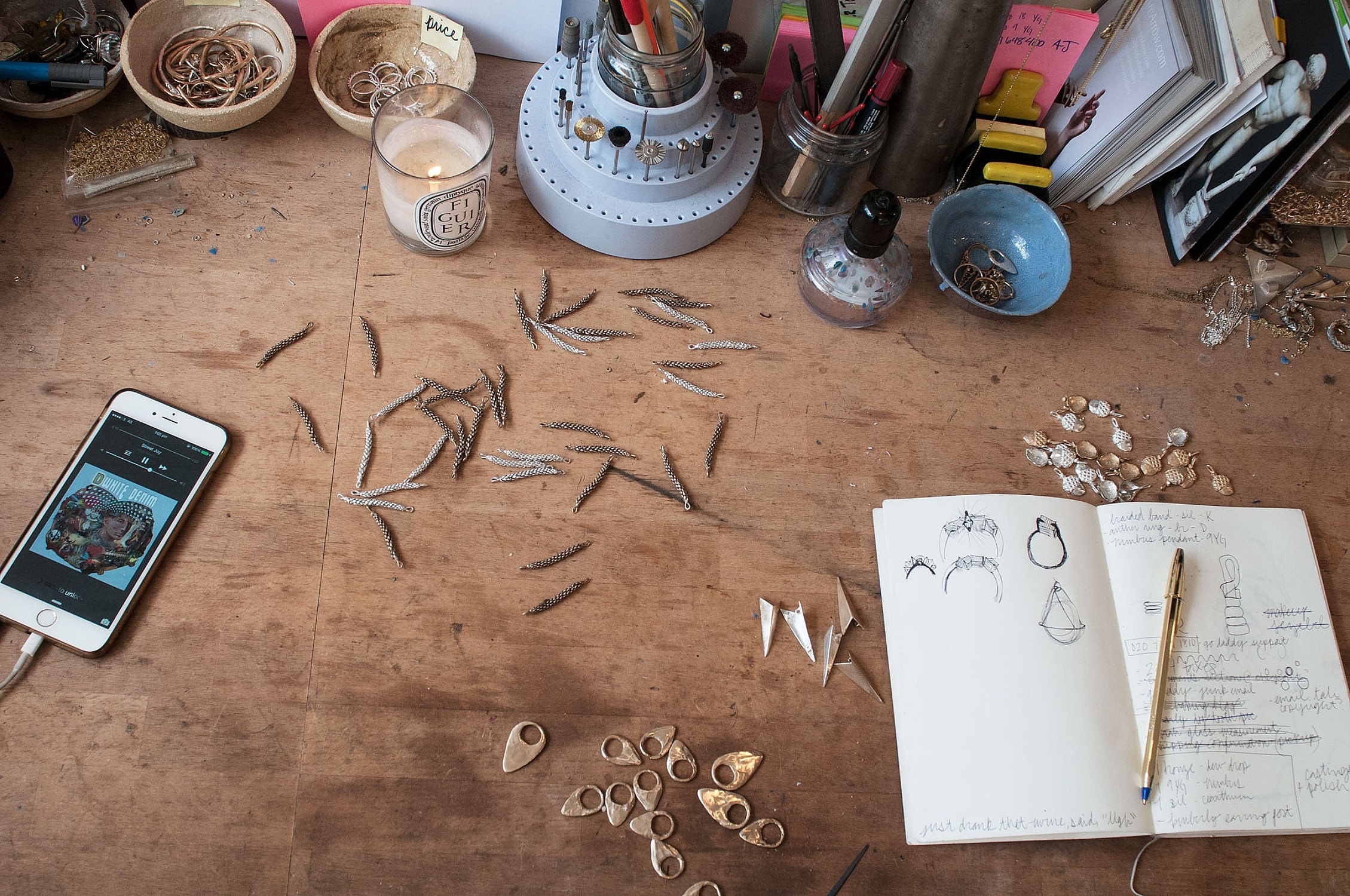 Since Tatiana's workbench is inside the shop, she can make adjustments, such as changing the length of a necklace, on the spot, illustrating for customers that she makes each piece by hand. She also gets to listen in on what people are saying about her work and glean valuable feedback that informs her design process and Etsy shop. It's great market research (literally). "You get to see what people are most interested in, what they pick up first, what they say 'Oooh' about," she says. Christmastime is her busiest season, followed by summertime, which brings visitors from the popular nearby park, London Fields. During downtime, Tatiana stays busy stocking and preparing inventory while listening to upbeat Spotify playlists and singing along to Beyoncé.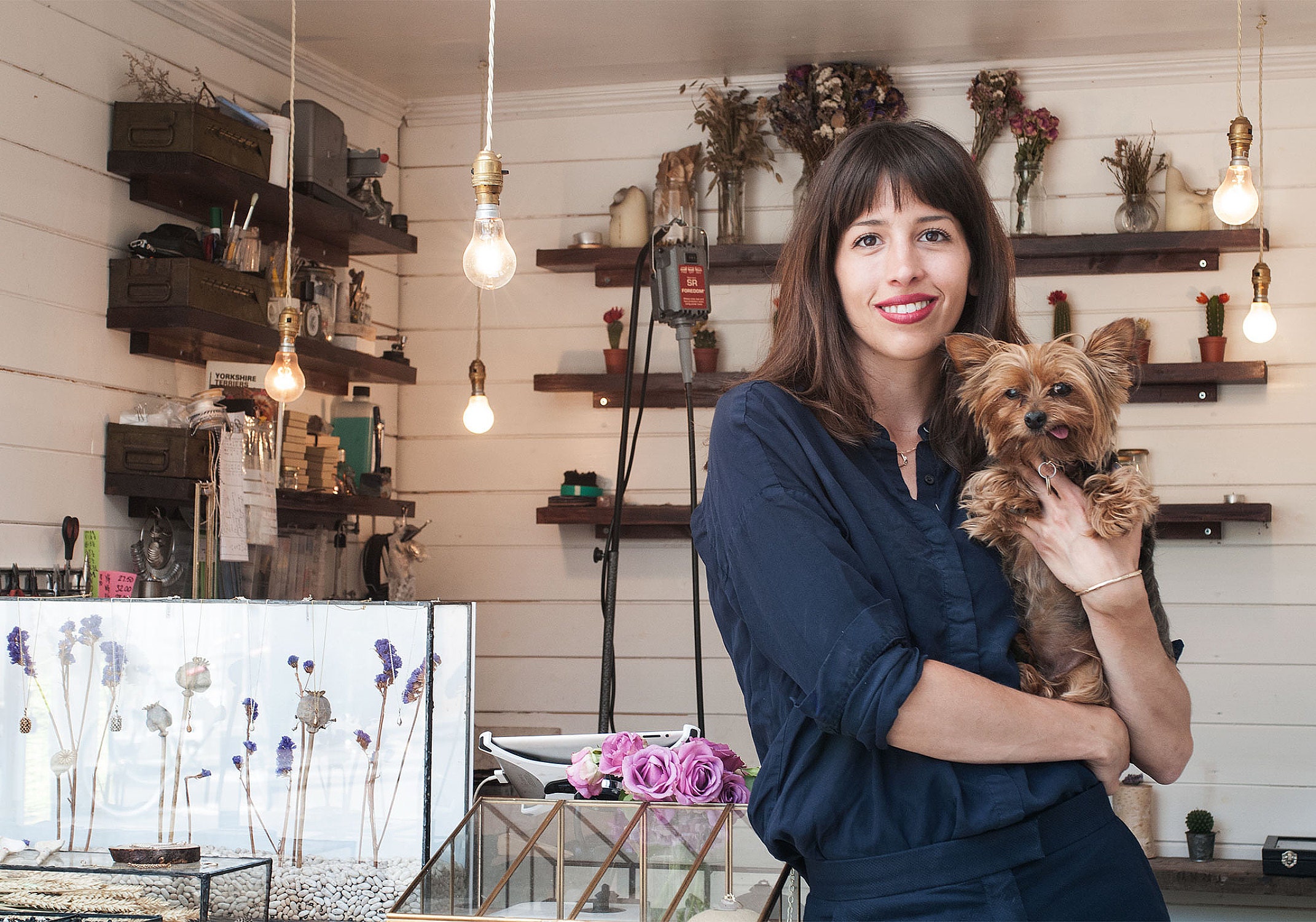 Recently, Tatiana celebrated the five-year anniversary of WeAreArrow. Between moving to another country, getting married and building her own business, there have been many new twists and turns in Tatiana's personal life and her business journey. She encourages fellow Etsy shop owners to embrace the unexpected. "Get yourself out there in every way you can," she says. "Meet people. Learn everything you can. Keep your eyes open. You have to be open to the opportunities that happen — they might not be obvious."
To find Tatiana Andrea's latest jewelry designs, follow her Etsy shop, WeAreArrow. Photography by Nicol Vizioli, unless otherwise noted.
Where do you find ideas for new products? Share in the comments below.