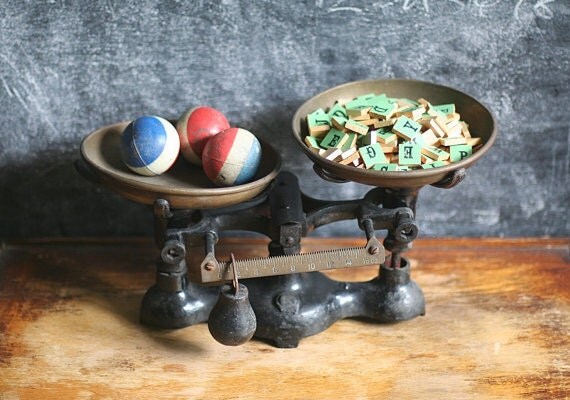 Intellectual property law can be confusing. But knowing the law can help you protect your Etsy shop. On Etsy, an original watercolor painting, a skein of yarn and a vintage dress are all examples of tangible property. Other aspects of those items, including photos, descriptions and tags, along with your shop's name and logo, qualify as intellectual property.
Below are answers to four common questions about intellectual property, including copyrights and trademarks, as they relate to Etsy shops. We'll focus primarily on United States intellectual property law, but the information may also apply to countries that have related treaties with the US. If your shop is based outside of the US, we recommend that you review your country's intellectual property laws for more information. Since legal topics are complex, you may wish to speak with a legal professional in your area for advice tailored to your specific business.
1. How Can Copyrights Protect My Shop?
A US copyright is a form of protection for authors of original works, including literary, pictorial, graphic and sculptural works. Registration isn't required to secure copyright protection, but it can make it easier to collect statutory damages for infringement.
What can be protected? A handmade item – for instance, an original watercolor painting or a unique statement necklace – is likely protected by copyright. But copyright does not protect common designs, short phrases, ideas or utilitarian items. For example, it does not protect the design of a simple gold band, the name of your shop or the idea to sell funny greeting cards.
Copyrights protect original photographs and literary works. Even if you're a vintage or supply seller who didn't participate in the creation process of an item, you may still have certain intellectual property rights to material in your shop. For example, the styled photo you took of a vintage dress slung over the side of a chair is likely subject to copyright protection. Short advertising expressions are generally not protected via copyright. However, copyright may attach to lengthier, creative original written expression, such as item descriptions and shop policies. After a sale, copyrights to the creative designs, product photos and the description continue to belong to the seller even when the item physically belongs to the buyer (unless you have an agreement that specifies otherwise). Read Copyright Basics on the website of the United States Copyright Office to learn more.
2. What Can Be Trademarked in My Shop?
A trademark is a distinctive word, logo, symbol or design that identifies the source of a product. Trademarks help customers associate a brand with a particular quality and character of goods. These identifiers can be found throughout your shop, from details on the product itself to distinctive language. For instance, a shop logo on a hangtag might immediately convey to a buyer who made the item and what quality to expect. Some items might feature a clasp or buckle bearing a trademark, or integrate one into a fabric pattern.
Certain words, phrases and symbols can serve as trademarks as well. The mark must be used in commerce and be distinctive, since generic words used for descriptive purposes are free for all to use. For example, a company that sells candy called "Candy Company" is unlikely to qualify for trademark protection because the name describes not only its business, but also many other retail candy businesses. Depending on your Etsy shop name and the way you use it, you may have certain trademark rights. For more information about trademarks, check out Trademark Basics on the website of the US Patent and Trademark Office and read "How to Research Trademarks" on the Seller Handbook blog.
3. What's the Difference Between Copying and Inspiration?
What's inspiration to some, could be copying to others. When it comes to this tricky area, there are a few best practices to consider. Many photos are protected by copyright, even if the featured product is not particularly unique or original. For instance, although simple gold bands have been made for thousands of years (and aren't eligible for copyright protection), the ring's product photo may be protected by copyright.
When selling vintage clothing, you can use the brand name in the title, tags and description. However, if you're not sure of the brand, don't guess. Never tag items with a specific luxury brand to illustrate the quality of your handmade jewelry. Similarly, don't use the name of an artist who inspires you, even if your styles are similar. The same rule applies to using the title of a television show or a popular movie in titles and tags, since it can confuse buyers. Read Fan Art and Fair Use: One Truth and Five Myths to learn more about this topic.
4. What is Etsy's Role?
As a venue and marketplace, Etsy cannot make judgments about whether an item can or cannot be sold with regard to intellectual property. If you have a question about Etsy's policies and related processes, read Etsy's Copyright and Intellectual Property Policy. When there is a legal issue with a shop, Etsy's Legal Support team privately reaches out with information.
Disclaimer: This information is for educational and informational purposes only. The content should not be construed as legal advice. The author and Etsy disclaim all responsibility for any and all losses, damages, or causes of action that may arise or be connected with the use of these materials. Please consult a licensed attorney in your area with specific legal questions or concerns.
What other legal topics would you like to read about on the Seller Handbook? Please share your ideas in the comments below.