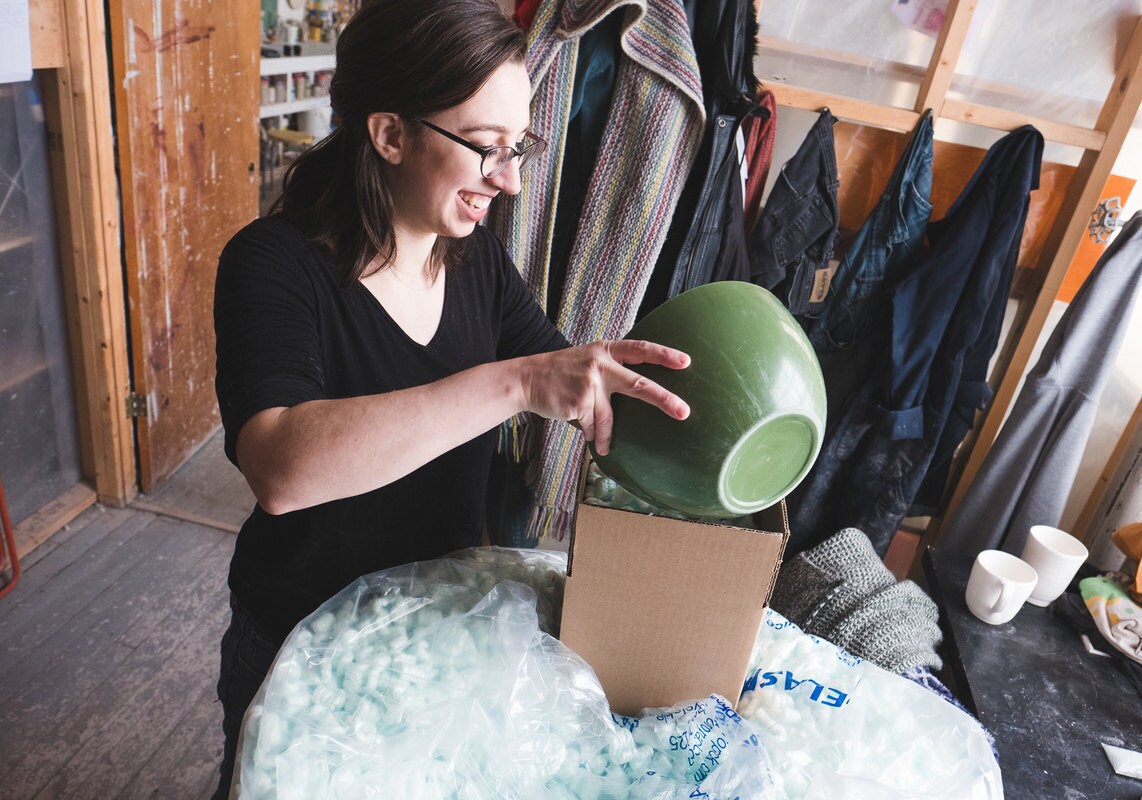 At the beginning of every calendar year, most shipping providers make changes to their rates and services. We know these changes have a big impact on your shops, and want to make sure you have the information you need to succeed in 2020.
This year, the United States Postal Service, FedEx, and Canada Post, services offered through Etsy Shipping Labels, are making changes to their rates and some services.
Changes in rates will automatically be reflected on packages shipped through Etsy and for US sellers using calculated shipping beginning January 20, 2020 for FedEx, January 13, 2020 for Canada Post, and January 26, 2020 for USPS.
Here's a look at some of the key changes:
FedEx
Domestic and international FedEx Express rates will rise by an average of 4.9% and domestic FedEx Ground by an average of 4.9%.
FedEx is increasing most of their commonly incurred surcharges.
Learn more on FedEx's website.
Canada Post
Overall, Canada Post domestic shipping prices will increase by an average of 4%.
Shipping prices for postage to the US and other international destinations will increase by 2%.
United States Postal Service
There will be a 2.2% average increase for domestic First Class packages.
Domestic Priority Mail rates will increase by an average of 2.8% and Priority Mail Express by an average of 2.2%.
First Class International rates will increase by an average of 9.9%.
Priority Mail International rates will see an increase of 6%, while Priority Mail Express International is only increasing 2%.
Plus, there's a new way to save on shipping: First Class Letters and First Class Flats are now available through Etsy Shipping labels. Great for small items like jewelry or paper goods, these mail classes also include tracking.
Learn more on the USPS website.
Changes to specific costs for USPS, FedEx, and Canada Post will vary depending on shipping services and destinations. Shipping prices for some Etsy Shipping Labels may be lower than you would find at retail counters.
Tips for updating shipping rates in your shop
Although many rates are changing, Etsy's tools make it easy to update your shop.
Etsy Shipping Labels
To save time and money, sellers in the US and Canada can use Etsy Shipping Labels. Most shipping services available through shipping labels on Etsy are available at a discount compared to what you'll find at retail counters. Most services offered include tracking and some include delivery confirmation at no extra charge. When you purchase your labels on Etsy we'll save you a step and automatically mark all of the orders as shipped.
Calculated Shipping
Calculated shipping is a time- and money-saver that allows sellers in the US and Canada to have accurate USPS shipping rates automatically calculated for single- or multi-item orders, to both domestic and international destinations.
To use calculated shipping, choose Calculate them for me (Recommended) in the Shipping section of your listings. Follow the steps to add the item's weight and dimensions, where you'd like to ship, the shipping methods you'll offer and any applicable handling fees.
You can also add calculated shipping to multiple listings at once by creating a calculated shipping profile.
The next time rates change you won't need to lift a finger—any items with calculated shipping will have their shipping costs updated automatically.
Wishing you great success selling on Etsy in 2020!