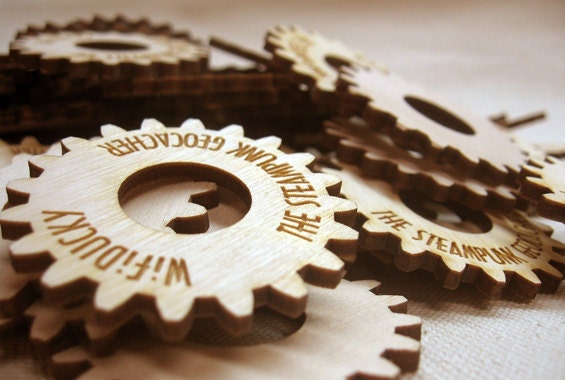 Picture this: I'm strutting my stuff down the street when someone stops to ask me, "Where did you get that fabulous shirt and bag and jewelry?" I exclaim, devoted Etsian that I am, "Oh, how nice of you to ask! I got everything on Etsy.com!"
"Yes, but where can I get those particular pieces?"
[Sound of balloon deflating.] I fumble around in the bag and look for a label. I rack my brain to remember the name of the unsigned brooch pinned to my outfit. I hitch up my shirt, flashing the lady while peering into my collar looking for a tag. By the time my shirt is back performing its modest function, the lady has moved on. (New Yorkers are impatient and not impressed by nudity.)
While the above situation may be a bit exaggerated, this type of thing happens to me all the time. Just the other day in the Etsy office, Sarah Starpoli (our office manager who gets to feel like Santa every day) was making the rounds with the boxes and packages that arrive with Admin's fresh purchases. Alison Feldmann, a.k.a. Teenangster, received some cool stationery and was passing it around. I flipped the card over, only to reveal a blank backside where I'd hoped to see the shop name. I was ready to pounce on that backside, dear sellers. I was ready to show you the money.
Why do some artists and crafters not label or sign their work? It should not be up to their customers to remember the shop name! It is hard enough to find that perfect something on Etsy — so why make it harder for shoppers to become repeat customers — or better yet, your biggest fans and viral marketers? As a small business, you don't have a huge budget to get the word out about your shop. Who here is with me and considers this micro-brand suicide?
I mentioned this rant of mine to marketing guru Seth Godin, who responded with these simple questions a seller should pose to herself:
When someone talks about you, what do they say?
If they want to recommend you, can they?
If they say, "Google this..." will the other person find you?
The best marketing you will ever do is your product itself. Does it talk about you?

I posed these questions in the Etsy Forums. I'm not for huge logos all over everything, but I think of all handmade items as individually crafted works of art, and if painters sign their work, why don't all makers? Why not add a label? What are your creative examples for labeling tiny objects or products with minimalist design? Share your techniques and opinions in the comments below.
To get us started, here are some creative solutions. Ingenious!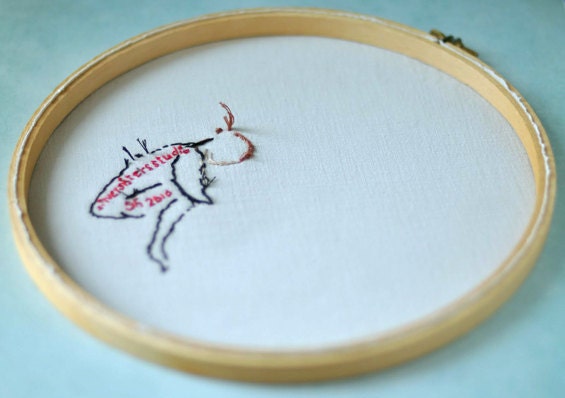 On her blog, SilverSistersStudio showed how she stitched her name into the back of her embroidered piece.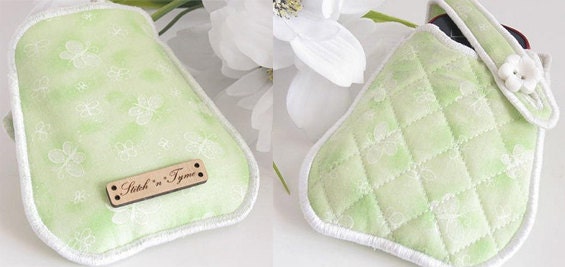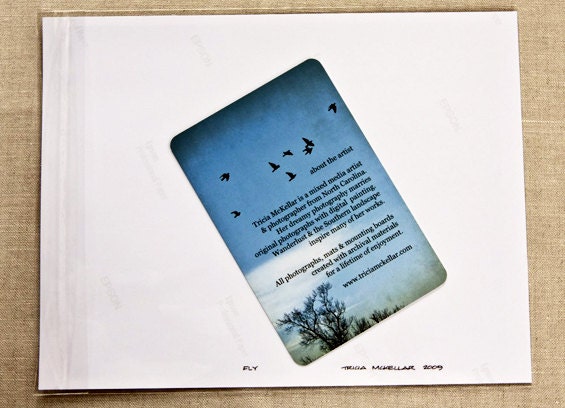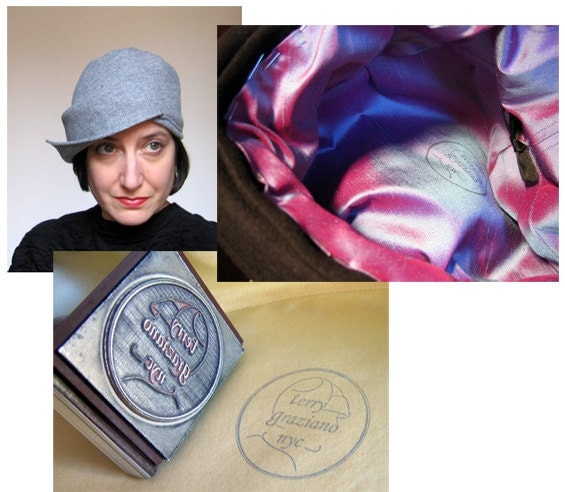 terrygraziano has a stamp she uses to mark the inside fabric lining of her lovely hats. You can buy custom stamps on Etsy.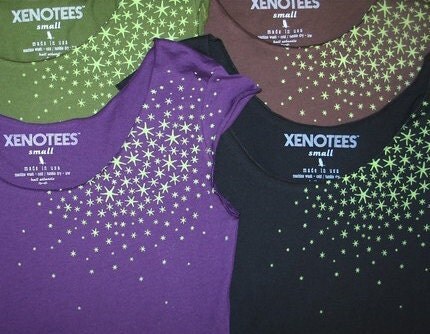 magicjelly points out that it's not "always possible or appropriate to permanently brand every single product — it really depends what it is. I brand everything I make and I have to say, having products for sale in brick-and-mortar stores with your name and URL on them really drives a lot of attention your way. It's so worth it."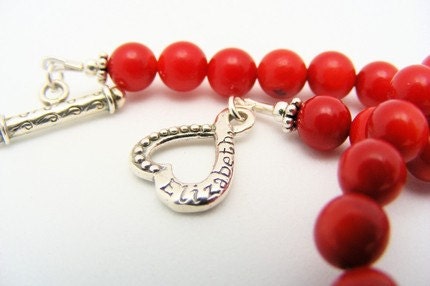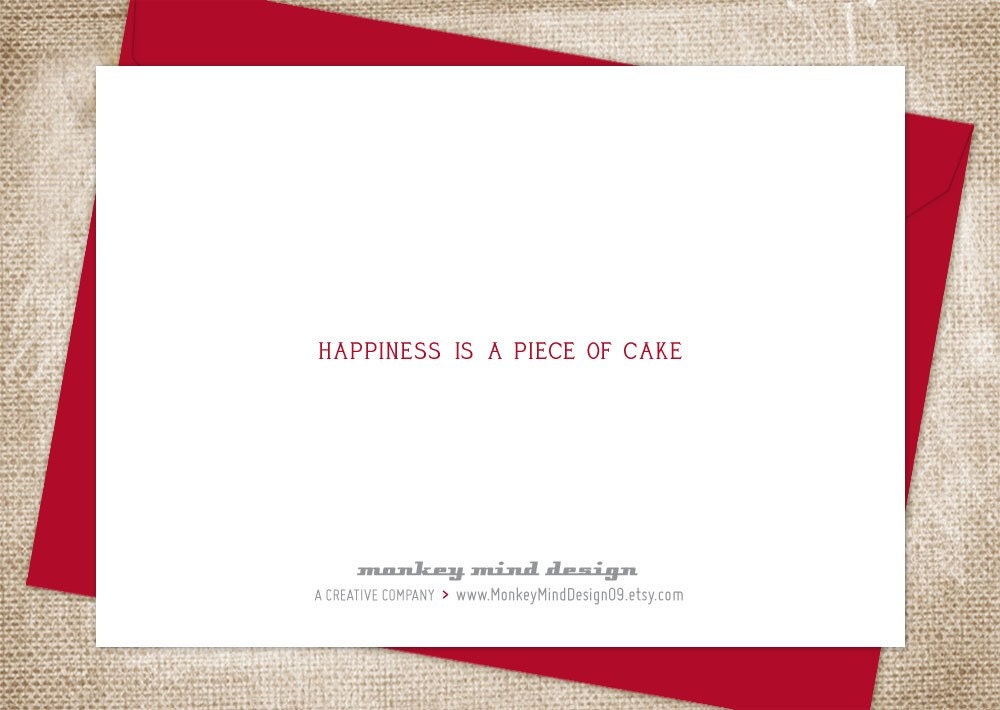 Paper goods are a great thing to brand — albeit discreetly. Here's an example on the back of monkeyminddesign's card.
Give your customers hope that they will be able to find you again! Share your thoughts in the comments below.