With major gifting occasions only a few months away, 'tis the season for adding fresh inventory to your shop. But what will this year's holiday shoppers want?
When we asked Etsy Trend Expert Dayna Isom Johnson to sum up her predictions for the 2021 holiday season in one word, she was quick to choose "meaning." Whether making their homes extra festive or choosing incredibly thoughtful gifts, shoppers will celebrate with intention, she explains. "People will be looking for ways to make traditions shine extra bright this year," says Dayna. "Because we know it's more important than ever to treasure each connection."
As you stock your shop for the season, consider items that could help shoppers find added significance, spread joy, or summon a little extra sparkle this season. Read on to discover the themes we anticipate will be popular in the season ahead, based on historical Etsy search and sales data, and industry forecasting. Discover cross-category and category-specific trends, key timing, top searches, bestsellers, and occasion opportunities.
And in case you missed it, be sure to check out our fall trends report for more seasonal style inspiration.
Table of contents
Category insights
Tips for a successful holiday season
How to use this report
The insights here can inspire you to make updates both big and small. Optimize your shop for the upcoming season by:
Getting ideas for new products.
Expanding your potential customer base with products that appeal to a wider range of shoppers, like male buyers or customers in other countries. We've seen an increase in Etsy traffic from both male shoppers and shoppers in markets outside of the US in the last year.
Merchandising your shop for holiday shoppers by featuring festive seasonal visuals in your shop graphics (ex: Shop Banner) and listing photographs.
Including seasonally relevant top-searched terms in your tags, titles, and item descriptions.
Timing your inventory to take advantage of upticks in relevant searches and in advance of key occasions.
Choosing which listings to promote through Etsy Ads.
Season at a glance
The holiday season on Etsy is the busiest and most exciting time of the year! Here are just a few highlights from last holiday season on Etsy:
13 million new shoppers joined from October to December of 2020. That's 76.7% more new shoppers compared to the same time in 2019.
Shoppers spent $3.3 billion on Etsy from October to December (not including sales of face masks and coverings). That's a 118% increase compared to the same time in 2019.
International sales increased 145% compared to the same time in 2019, driven by increased international marketing. The United Kingdom is the strongest growing market outside the United States.

And the best part is, buyers keep coming back. There was a 205% increase in habitual buyers on Etsy during the first three months of the year. More new and repeat shoppers on Etsy could mean more potential opportunities for your business this holiday season. For more buyer insights, read Etsy Shopper Stats: March 2021 and our most recent roundup, Etsy Shopper Stats: May 2021.
Occasion opportunities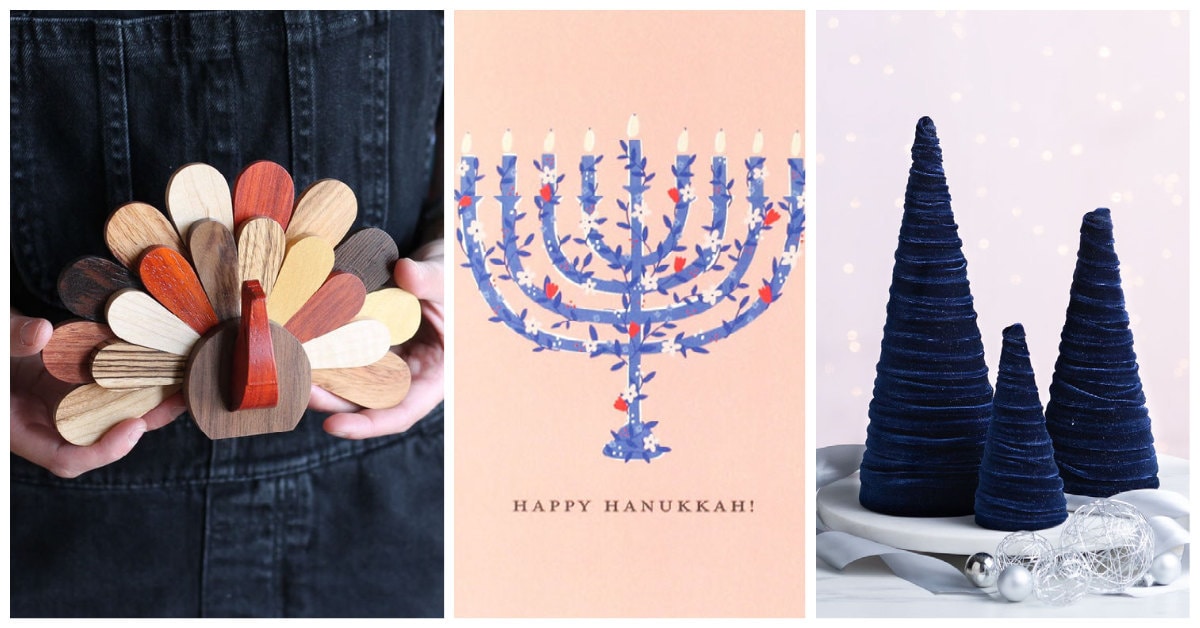 The next several months are filled with big shopping moments, from hosting Thanksgiving gatherings to toasting on New Year's Eve. As you map out your seasonal offerings, consider the key dates below and remember that shopping typically begins with decor before shifting to gifting. Stock product early to take advantage of the increased traffic leading up to these occasions.
Important dates
October 11: Thanksgiving (CA)
October 31: Halloween
November 4: Diwali
November 5: Bonfire Night (UK)
November 11: Singles Day (CN, UK)
November 25: Thanksgiving (US)
November 26: Black Friday
November 28-December 6: Hanukkah
November 28-December 24: Advent
November 29: Cyber Monday/Week begins
December 6: St. Nicholas Day (DE and much of Europe)
December 11: Christmas Jumper Day (UK)
December 21: Winter solstice
December 24: Christmas Eve
December 25: Christmas Day
December 26-January 1: Kwanzaa
December 26: Boxing Day (UK, CA, AU), Second Christmas Day (DE)
December 31: New Year's Eve
Cross-category trends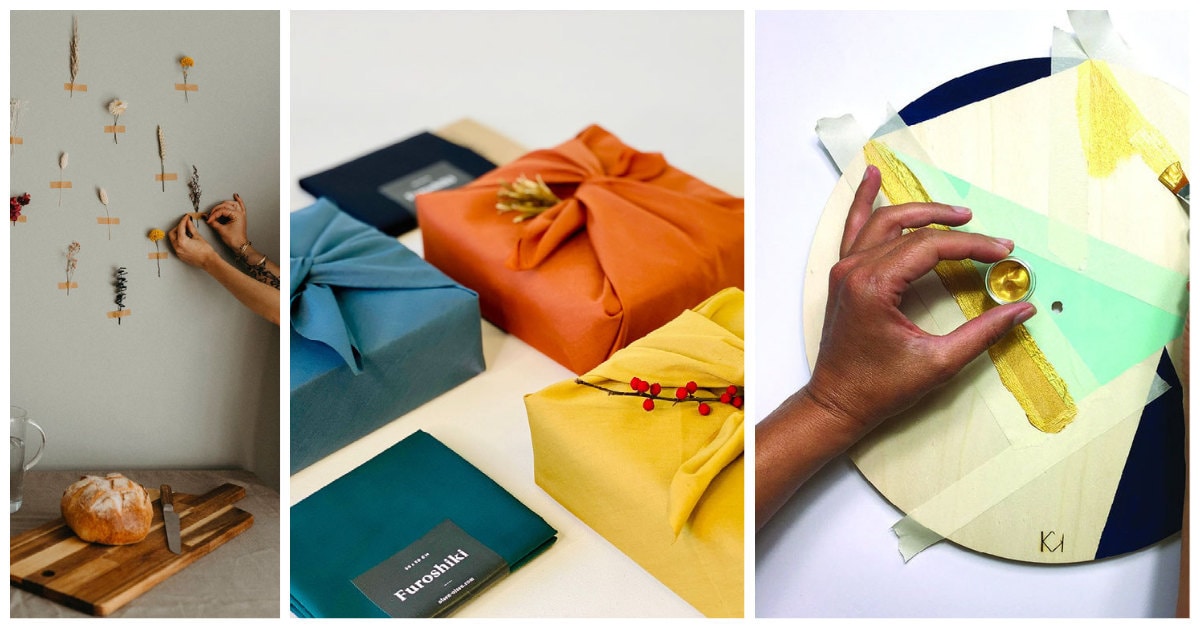 As we look ahead to the holiday season, consider the wider retail trends we've seen emerge over the last year. While the pandemic continues to drive social and economic uncertainty, buyers are committed to purchasing with intention. And more and more shopping now happens online, which is likely to remain true this holiday season.
Themes related to togetherness will be key this holiday season, as people hope to see friends and family in person this year. Even for those who can't physically unite, connecting will be top of mind. Look out for these themes which will resonate across categories and help guide our seasonal buyer marketing.
Sentimental gifting: A difficult year many spent apart from loved ones could fuel extra thoughtful gift-giving. Within this trend, personalized and unique gifts are sure to shine.
Purposeful shopping: People continue to shop according to their values, whether that means considering sustainability, supporting small businesses, or shopping local.
Focus on experiences: Shoppers may be increasingly focused on experiences and activities that help them make new memories together. Things like DIY craft kits, baking supplies, and cooking accessories could be particularly relevant here.
Pent-up demand: We're anticipating increased interest for the types of shopping that were interrupted in the last year. As people return to gathering in person, we could see a growing appetite for fashion, travel items, hosting/entertaining essentials, and weddings.
These cross-category trends are supported by the following key looks:
A cottagecore aesthetic continues to capture a move towards nature, as people spent the last year seeking out wilderness for calm and escape. Foraged elements like branches, dried flowers, and foliage will be instrumental in helping shoppers bring nature into their homes and decor. Dried flowers and wreaths are a major trend especially in Germany. Mushroom motifs and woodland creatures help bring this look to life. Woodland creatures have also been particularly popular in Germany.
Nostalgia is a common theme around the holiday season, and this year we expect shoppers to take even greater comfort in kitschy, cozy decor reminiscent of a cherished grandparent's house.
Handcrafted style celebrates imperfection and supports some of these other trends, like DIY and nostalgia.
An expanded color palette brings holiday cheer to life. The holidays will feel extra fresh thanks to jewel-toned teal and warm golds, as well as white and silver sparkles.
Holiday bestsellers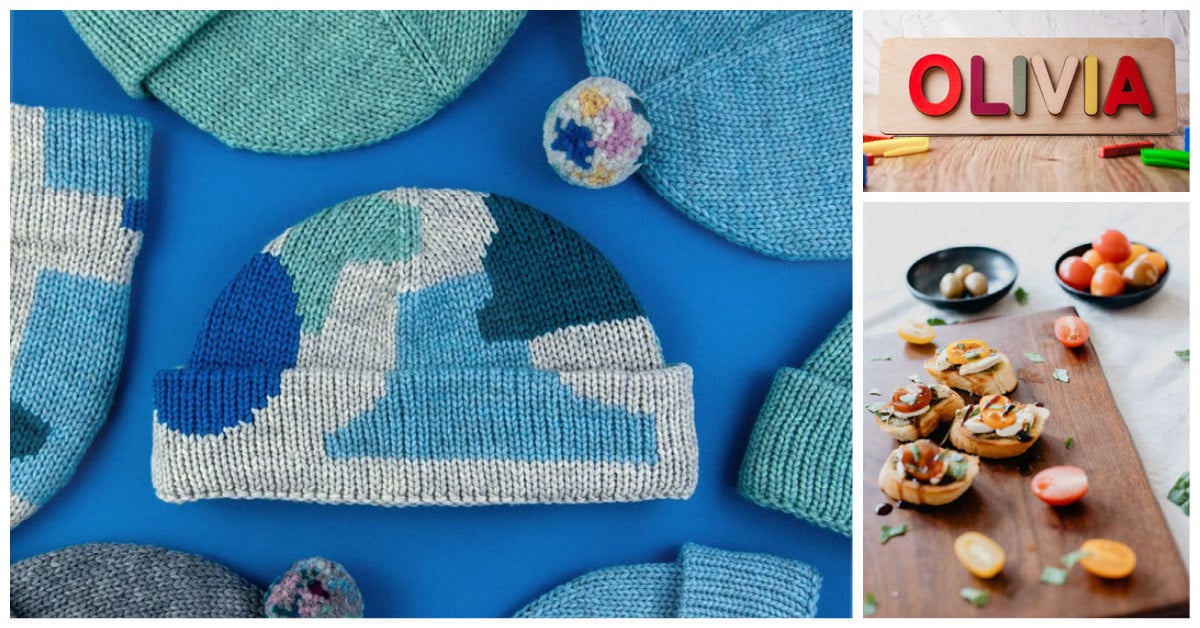 Here's a sampling of past holiday season bestsellers. Consider how you can add to the existing inventory mix with your own unique twist on a proven winner.
Puzzles, especially kids' name puzzles
Custom and personalized portraits
Personalized name signs
Wall art (such as pin maps, macrame hangings, or signs with sayings)
Festive decor: Christmas ornaments and stockings, modern menorahs, wreaths and door decor, welcome mats, lawn decorations
Personalized name necklaces
Small leather accessories (ex: wallets)
Cozy knits
Leisure wear (ex: matching sweatsuits)
Charcuterie boards and personalized cutting boards
Mugs and glassware
Candles
Gift boxes and sets
Greeting cards
Christmas Eve boxes (UK)
Stocking stuffers
Advent calendars and natural wreaths (DE)
Category insights
The year-over-year (YoY) increases below were calculated by comparing search volume from last holiday season (October through December 2020) to the same period of 2019, or by comparing the last few months (April through June 2021) to the same period of 2020.
Home & Living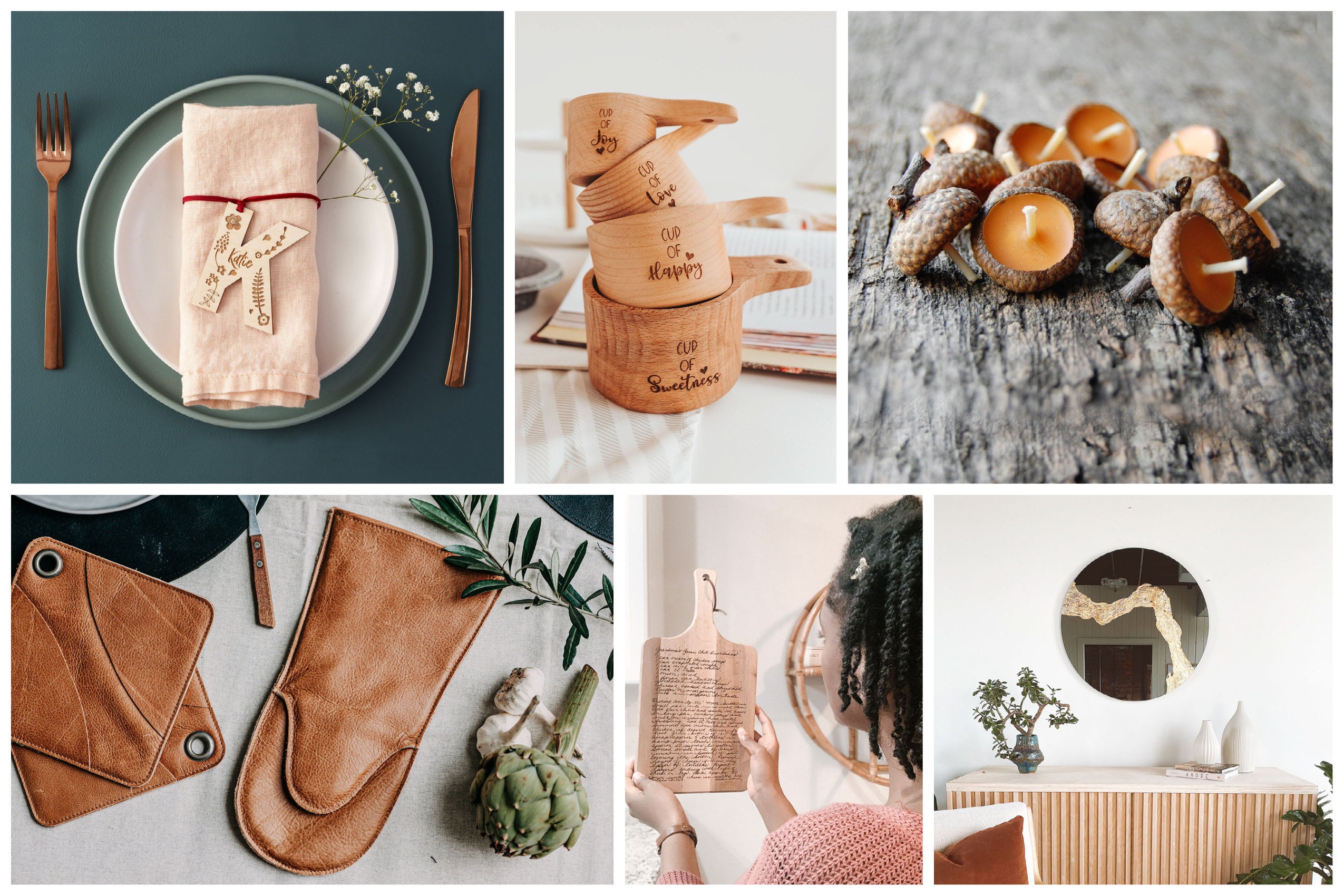 Holidays at home will be a major theme as people look to celebrate in person and make up for time spent apart. Even as people move towards socializing more out in the world, the home remains a focal point—with festive decor, activities, and entertaining items essential to seasonal gatherings. Home & Living is also a key category for gifting.
New hosts: A boom in new homeowners will create first-time hosting needs and housewarming gift demand. Offer entertaining essentials like cheese boards, cloth napkins, and glassware—or gifts like candles and edible treats.
52% YoY increase in searches on Etsy for housewarming gifts (April through June)
Return to entertaining: Those who haven't hosted in a while may also be looking to spruce up their go-tos. Serveware, centerpieces, and table linens could see increased traffic as consumers welcome guests back into their homes.
45% YoY increase in searches on Etsy for serving trays (April through June)
"Apron" was a top search among male shoppers last holiday season.
Rustic touches: For holiday decor, focus on bringing natural elements indoors. Look to branches, dried foliage, wheat, and fruit for a rustic, fresh-from-the-field look. Woodland creatures evoke cottagecore charm.
46% YoY increase in searches on Etsy for fruit decor (April through June)
Giftable holiday accents: Decorations will be central to festive gatherings, with personalization options offering extra appeal. Consider creating customizable ornaments, stockings, and art.
"Christmas ornament" was a top search among male shoppers last holiday season.
Holiday customs around the globe: Think about unique holiday traditions in various parts of the world, and the decor they inspire. Here are just a few of the trends we see traffic around in some of Etsy's largest markets.
Advent calendars and wreaths (DE): These celebratory staples are especially popular in Germany, where they kick off the Advent season four weeks before Christmas. By this point homes are often fully decorated with Christmas lights, stars, and trees, as well as special socks for St. Nikolas to put presents and treats in. Advent calendars are a delightful final touch and come in many forms, including creative takes and DIY versions.
Christmas Eve boxes and Christmas crackers (UK): In the United Kingdom, shoppers celebrate the festive period leading up to Christmas with cheerful activities and home accents like Christmas Eve boxes and Christmas crackers for the table.
203% YoY increase in searches on Etsy for Christmas crackers (October through December)
240% YoY increase in searches on Etsy for Christmas Eve boxes (October through December)
Diwali decor (IN, UK, other countries): The top items purchased for this occasion are candles, oil burners, and baby's first Diwali one-pieces.
282% YoY increase in searches on Etsy for Diwali (October through December)
Nativity themes (FR) Nativity-themed decorations are popular among shoppers in France. Consider using creative materials like felt or knit, and offering kid-friendly or DIY sets.
48% YoY increase in searches on Etsy for nativity sets (October through December)
Check out our fall trends report for more seasonal style inspiration.
Was this report useful? Let us know!
Clothing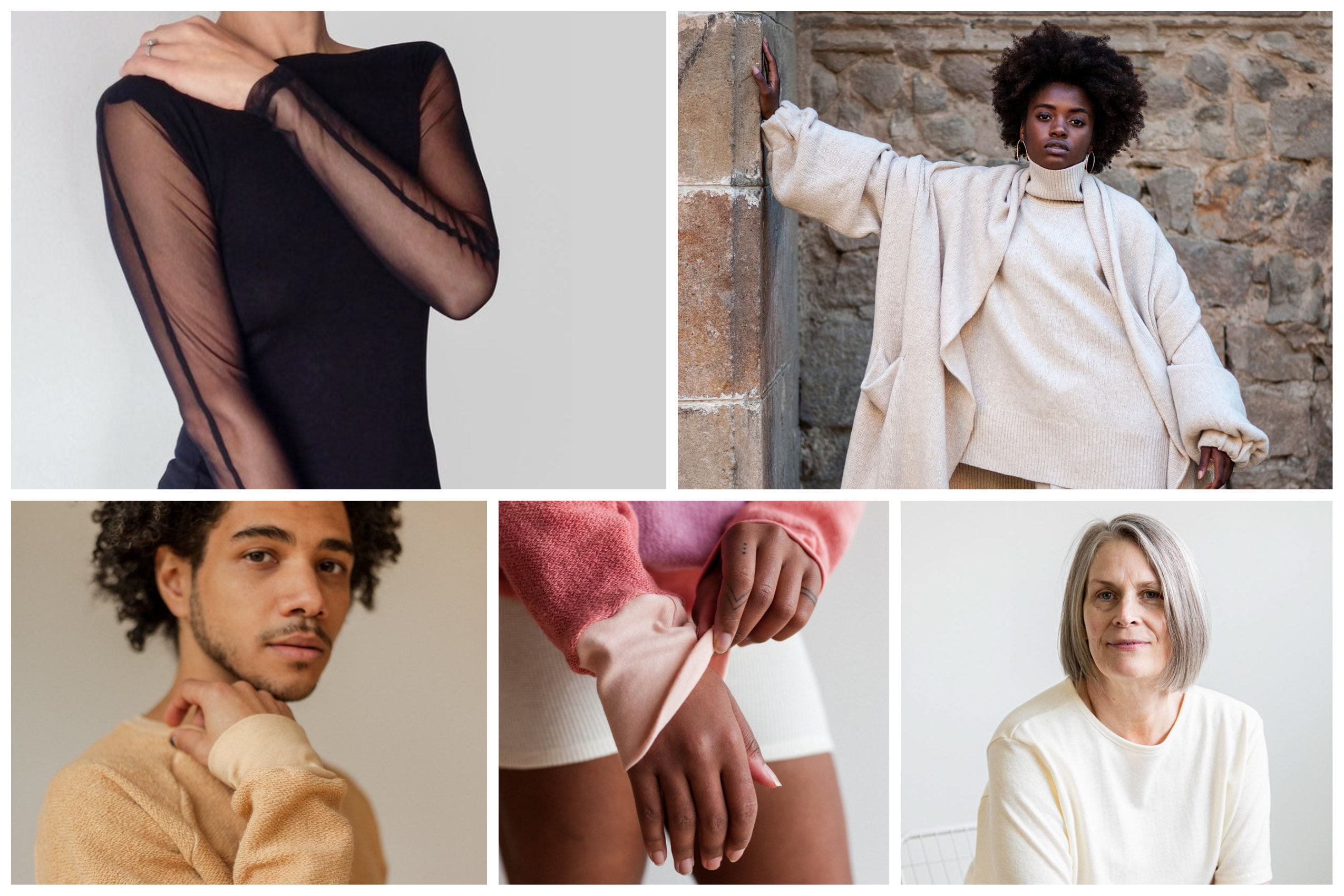 This season's clothing trends capture a balancing act between the comfort people have grown accustomed to and dressier styles made for socializing.
Keeping comfy: Don't discount the casual staples we've all grown to love. With cooler temperatures approaching in many parts of the world, cozy sweats could come back strong.
Relaxed yet refined: Prove dress-up looks can still feel easy thanks to loose, unstructured shapes and simple silhouettes in playful patterns.
59% YoY increase in searches on Etsy for comfortable dresses (April through June)
Top dressing forever: This past year has created more permanent full-time or part-time remote workers. That means work from home attire will remain relevant. Continue to focus on above-the-waist dressing with blouses and festive tees that pack in the personality and are perfect for virtual holiday shindigs.
45% YoY increase in searches on Etsy for blouses (April through June)
All-in party dressing: Form-fitting styles and daring details like cutouts up the ante for nights out. Expect to see a bit more sparkle this season with the potential return of in-person events.
153% YoY increase in searches on Etsy for party dresses (April through June)
Novelty items: Also look for the return of core seasonal staples like the ugly holiday sweater. In the UK, there's even an occasion for showing off your holiday woolens on Christmas Jumper Day on December 11th. As family reunions pick up, matching fashions like personalized (and photo-worthy) family name sweatshirts may grow in popularity.
Check out our fall trends report for more seasonal style inspiration.
Was this report useful? Let us know!
Jewelry & Accessories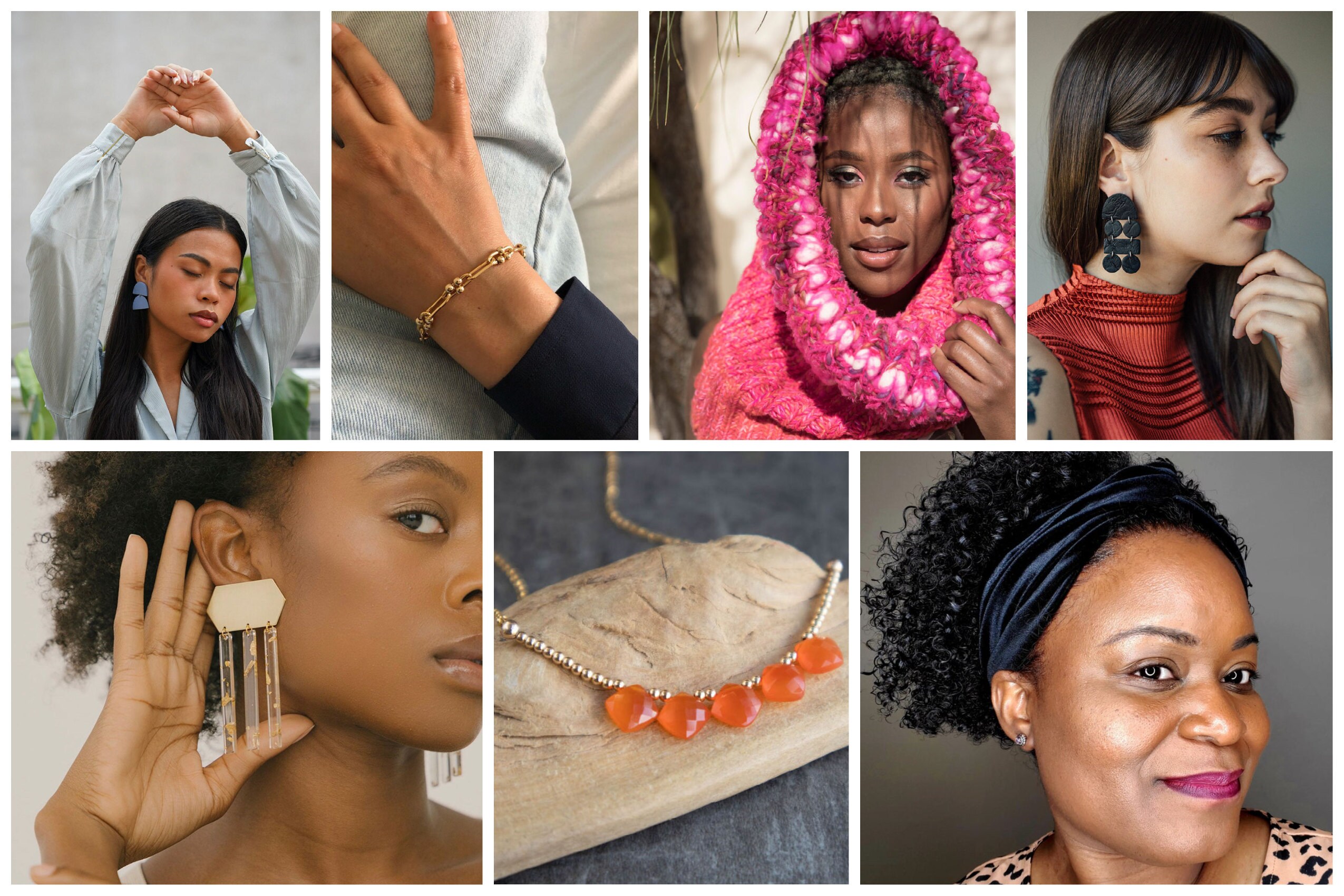 Jewelry and accessories play a pivotal role in helping people complete their holiday looks, or accent their everyday ensembles. As shoppers look to build more versatile wardrobes, they'll rely on accessories to add interest and keep classics looking fresh.
Statement makers: Explore fresh materials like porcelain and ceramics. Or experiment with chunky gold metals, creative updates on pearls, and clever charms.
44% YoY increase in searches on Etsy for pearl earrings (April through June)
91% YoY increase in searches on Etsy for chunky gold (April through June)
Carnelian jewelry: Taking off as a TikTok trend, carnelian jewelry is attracting shoppers with its energetic poppy red hues. We can envision this summertime style freshening festive looks by appearing in necklaces, earrings, and rings through the season.
2,142% YoY increase in searches on Etsy for carnelian jewelry items (April through June)
Big, bold brooches: Larger-than-life pins have potential to become holiday showstoppers perfect for in-person parties or above-the-keyboard dressing.
29% YoY increase in searches on Etsy for brooches (April through June)
Creatively cozy shapes and materials: Play around with comforting textures and extreme volume that shoppers can cocoon themselves in. People will look to innovative knits, layers, and blanket dressing to keep warm. Explore creative capes, hoods, lofty collars, oversized scarves, and cowl/turtle necks that pair practicality with edge.
55% YoY increase in searches on Etsy for knit hoods (October through December)
Everyday elegance: Keep classic casual jewelry in mind—especially personalized pieces. Easy-yet-thoughtful gifts like custom name and initial necklaces, earrings, and rings are key holiday bestsellers. Birthstones are another popular personalization trend.
35% YoY increase in searches on Etsy for birthstone jewelry (April through June)
Travel helpers: As travel becomes possible for many again, shoppers may look to fashionable, functional accessories like passport holders, travel wallets, weekender bags, water bottle carriers, camera straps, and suitcase tags. Consider hands-free and clip-on accessories.
46% YoY increase in searches on Etsy for waist pouches (April through June)
Engagement season: Even with many weddings put on hold last year, the holidays are still a prime time for proposals. Get inspired by personalized pieces, retro rings, and trending ring styles like fancy bands, vintage gems, re-envisioned classics, horizontal stones, and affordable diamond alternatives.
24% YoY increase in searches on Etsy for horizontal stone rings (April through June)
Check out our fall trends report for more seasonal style inspiration.
Was this report useful? Let us know!
Paper & Party Supplies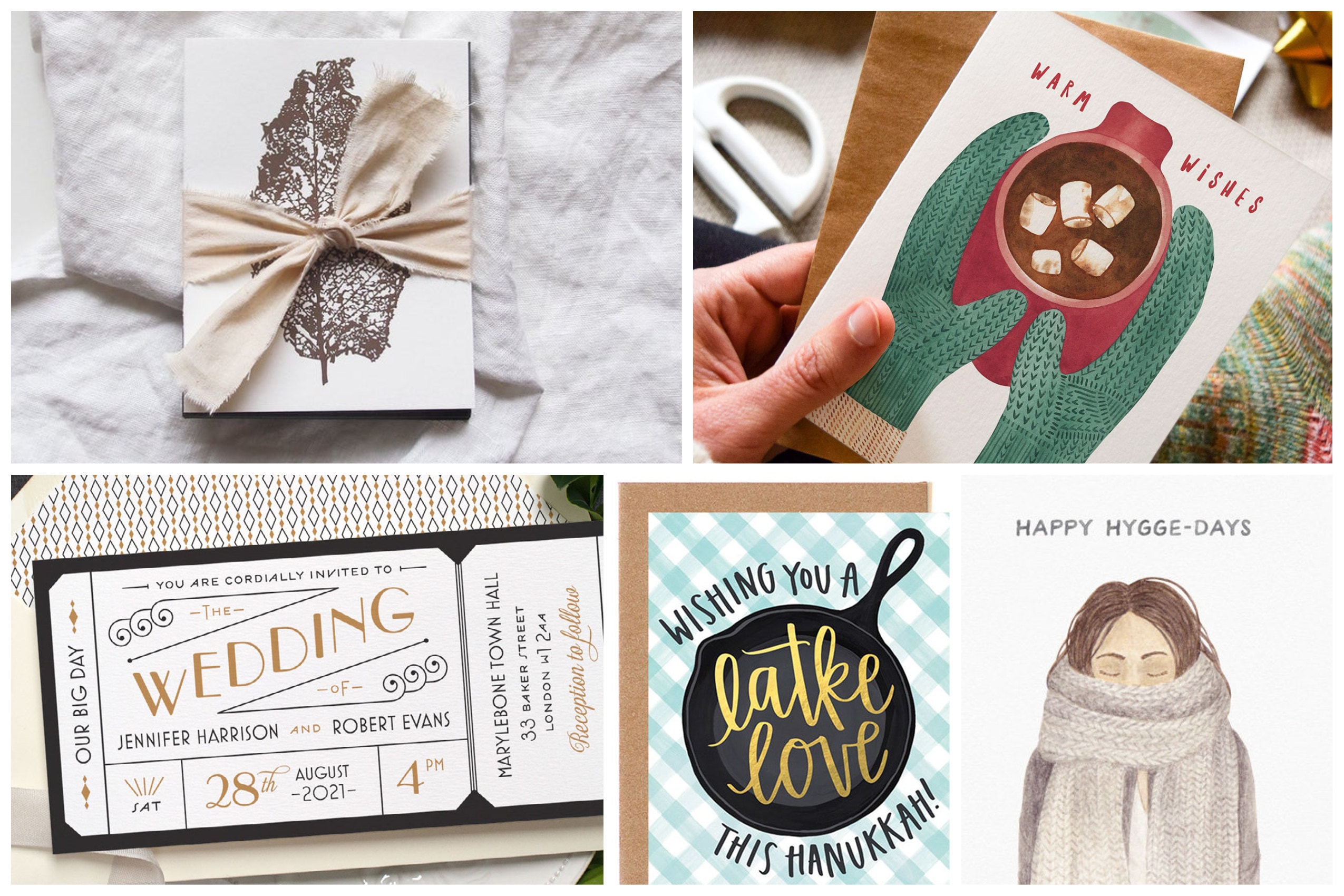 The festive season welcomes paper and party goods to shine, with greeting cards that connect us while apart, invites that bring us together, and details that make holiday events come to life.
Go-to greetings: This seasonal standby got even more popular last year, as people used greeting cards to connect with those they couldn't see in person, share life updates, and express a wide range of emotions. Greeting cards are in especially high demand in the UK, and sales tend to spike in December. Extend the season with longer-lead personalized options and last-minute digital downloads.
"Christmas card" was a top search among male shoppers last holiday season.
So inviting: As some in-person gatherings resume, we're seeing demand for invitations grow. Consider all kinds of events, like baby and bridal showers, weddings, birthdays, quinceaneras, sweet sixteens, bachelor(ette) parties, and rehearsal dinners. We're also seeing a bump in searches for items celebrating christenings, baptisms, and first communions.
117% YoY increase in searches on Etsy for invitations (April through June)
Organic influences: Holiday greeting cards, wrapping paper, and party accents find inspiration in nature and cottagecore style. Incorporate woodland creatures, foraged materials, and organic, imperfect shapes with a messy or childlike feel.
Alternative milestones: People are making a fuss over all kinds of occasions. Think parties for pet birthdays, work promotions, side hustle launches, friendiversaries, rental apartment warmings, or even separations and divorces. Consider offering customizable party goods or kits that can be tweaked for any occasion.
57% YoY increase in searches on Etsy for dog birthday party items (April through June)
Instagrammable birthday parties: Whether happening online or in person, parties that make social media showstoppers are a big focus of Millennial and Gen Z shoppers—especially Millennial parents of Alpha generation kids. Families are making parties more photogenic with creative food displays and innovative activities like custom treasure hunts. Tap into gender-neutral themes like outer space, forest, camping, cottagecore-inspired fairytale forests, and underwater worlds.
Outdoor emphasis: Pandemic-fueled trends like drive-by parties, lawn decor, and backyard movie nights could stick around through the season.
1920s themes: A longtime-popular invitation and wedding decor style, Art Deco has particular relevance to this decade.
105% YoY increase in searches on Etsy for Art Deco invitations (April through June)
Make your mark: Shoppers could be drawn to playful hand-printed patterns. Adorn your paper goods with stamps, messy markings, and hand-drawn elements, like imperfect polka dots or stripes. Creating visible marks from tools may help you leave a lasting impression.
937% YoY increase in searches on Etsy for handmade greeting cards (April through June)
Reunion time: As some in-person gatherings resume, shoppers are stocking up on items to make much-anticipated reunions shine. "Family reunion invitation," "family reunion svg," and "family reunion favor" are popular recent searches.
Check out our fall trends report for more seasonal style inspiration.
Was this report useful? Let us know!
Craft Supplies & Tools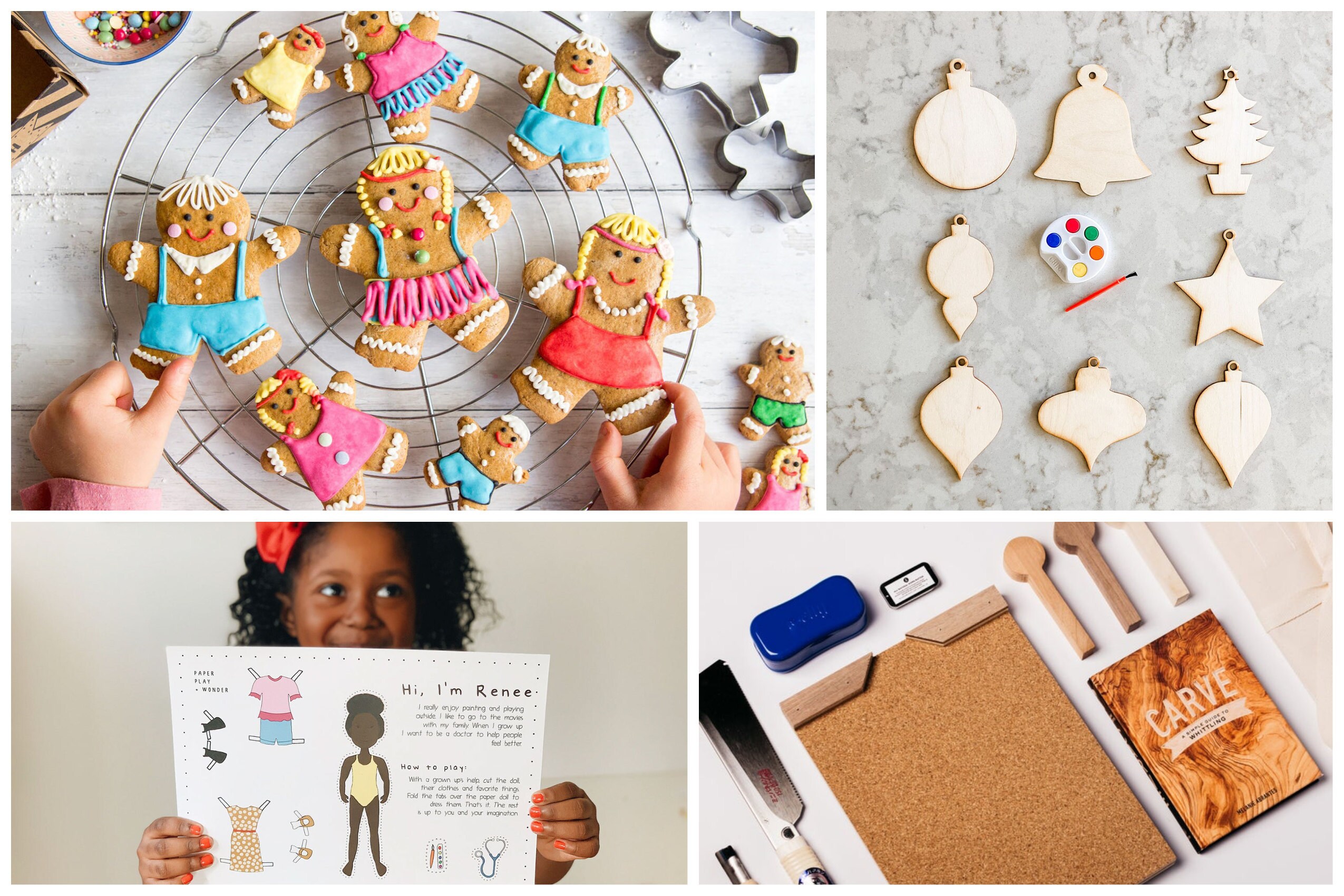 Shoppers' crafty spirit is strong, especially approaching the holidays. We anticipate holiday decor could be particularly hands-on this year thanks to the growing popularity of DIY activities and kits.
Hand-printed patterns: An artisanal touch is key to the season's standout paper goods, and shoppers are looking to hand-embellish holiday cards and wrapping paper. Stock papers, tools (stencils, stamps, linoleum and wood blocks for carving, silkscreen, or letterpress, batik sets), and kits.
39% YoY increase in searches on Etsy for custom stamps (April through June)
Comfort crafts: Cozy hours spent inside invite shoppers to take up their favorite hobbies, like embroidery, knitting, crochet, quilting, cross-stitch, and needle-felting. Consider novice and advanced crafters alike with sets and supplies for a range of ages and skill levels.
"Craft kit" was a top search among male shoppers last holiday season.
How sweet it is: As we enter prime baking and indulging season, we anticipate interest in cookie cutters, rolling pins, and treat-decorating tools to increase.
Textured treatments: The season's hottest crafts have depth. When designing patterns, consider how you can introduce texture (with beads or thick yarns, for example) for a three-dimensional look on typically flat surfaces like embroidery looms.
Bargello for beginners: This stitching style puts a '70s spin on needlepoint or quilting designs with its chevron shapes and brilliant colors inspired by chairs from a Florentine palace. Introduce shoppers to the craft with starter kits featuring easy-to-follow instructions.
14% YoY increase in searches on Etsy for bargello quilt patterns (April through June)
Branding touches: As makers prep for the holidays, they're looking to refine their brand marketing with custom logos and stamps for a range of items and creative passions—such as baking, pottery, leather work, or soapmaking. Even everyday shoppers will look for personalized address stamps to upgrade their holiday cards.
33% YoY increase in searches on Etsy for custom stamp logos (April through June)
Wax seals: And let's not forget wax seals, which offer a romantic, Regencycore flair. Offer personalized options featuring monograms and sets of initials, as well as complete DIY kits.
18% YoY increase in searches on Etsy for wax seal kits (April through June)
Multigenerational crafting: Consider stocking craft supplies and kits for all ages and skill levels. For example, shoppers in the UK are increasingly looking for DIY Christmas crackers as a fun activity to do with friends and family.
Check out our fall trends report for more seasonal style inspiration.
Was this report useful? Let us know!
Weddings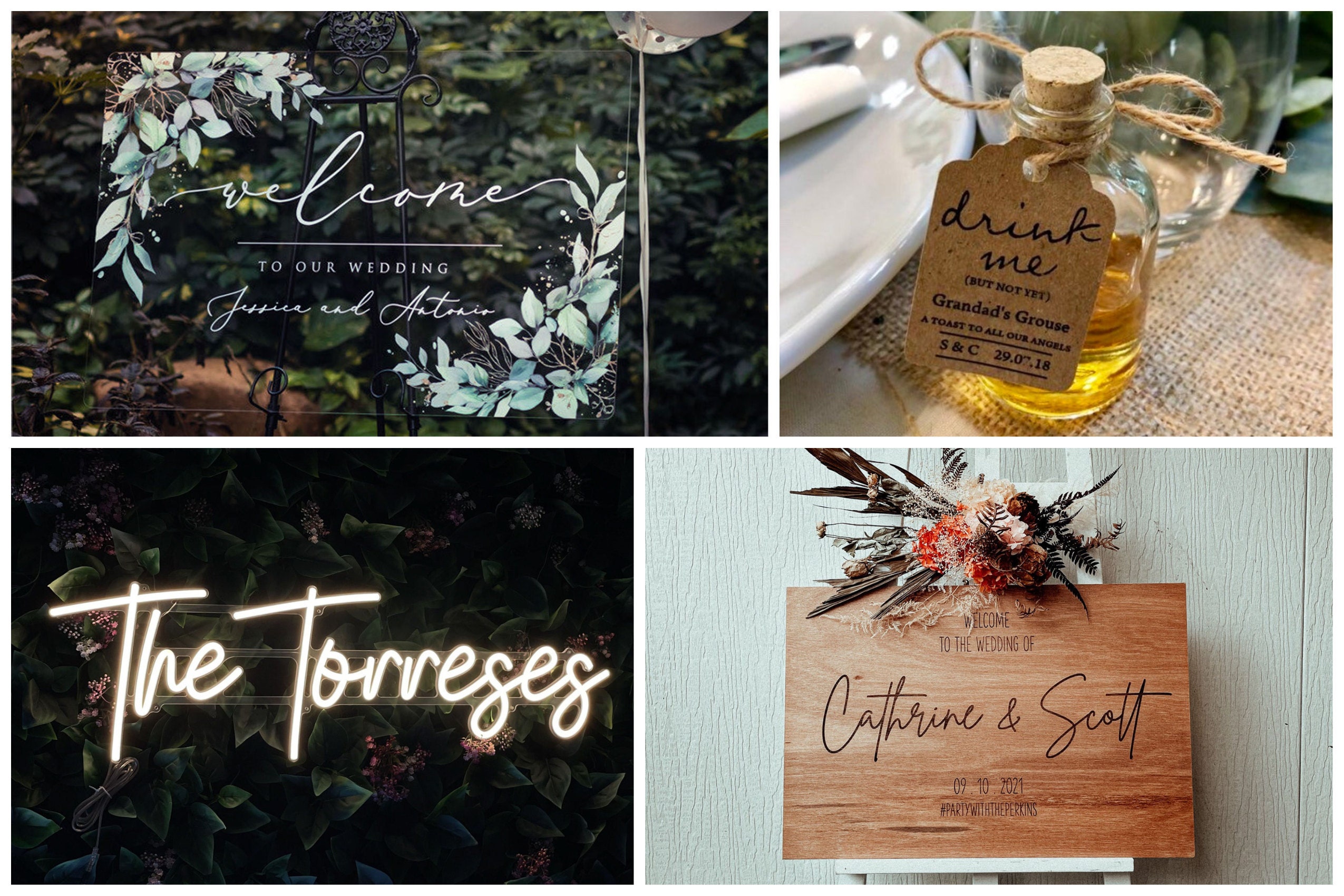 Weddings are back! And more creative than ever. While some couples are returning to classic pre-pandemic wedding styles (think big formal parties), others are embracing change and keeping the 2020-21 trend of smaller nuptials going strong. Consider the full range of customer needs when catering your inventory for the season.
Mini-everything: Scaled-back ceremonies have shown that even downsizing can feel decadent when enough attention is paid to the details. Offer diminutive options like small vintage-inspired bouquets, miniature trees as decor, petite centerpieces, and even tiny individual wedding cakes.
Warm welcomes: Shrinking guests lists have resulted in greater focus—and budget—put towards the little things. Modest welcome bags are getting swapped for decked-out wedding boxes packed with custom favors and treats. This trend also works well for making remote wedding guests feel part of the affair. And don't forget welcome signs: This party staple takes on extra significance as couples finally wed after long delays.
Unconventional wedding hues: Decor is making a splash in bright, bold blues. And brides-to-be are tossing tradition aside in favor of striking black wedding dresses. We could envision this trend picking up speed for the winter season and pairing well with moody dark florals.
68% YoY increase in searches on Etsy for black wedding dresses (April through June)
Natural attraction: The outdoors continue to set the scene for weddings, with couples searching for forest weddings and incorporating woodsy themes. Help couples live out their fairytale fantasies no matter their location with rustic wooden decor and lush greenery. Dried foliage and pressed flowers also support this theme.
Neon signs: Couples are still going bold with these custom statement signs. Personalization is the key to this trend, so photograph examples featuring last names and wedding dates in addition to popular phrases like "better together."
Fresh ideas: Couples are mixing it up and more receptive than ever to your creative suggestions. Open-ended searches for wedding ideas are happening on Etsy as part of the discovery and idea-collecting planning process. It's a great time to test offering new styles.
Roaring '20s themes: With weddings finally on the books again, couples are embracing a timely theme: the 1920s. Think art deco invitations, decor, and rich autumnal palettes featuring deep wine hues and touches of glittering gold. Drop-waist dresses, satins, lace, brooches, and juliet veils nail this look, with faux fur capelets adding a perfectly practical addition for winter weddings.
Salvaged style: For shoppers whose aesthetic runs more shabby chic than luxe, consider offering items made from found objects. Think decor made from old books or suitcases, and incorporating antique keys or mismatched vintage furniture. Within stationery, create the effect of age with frayed paper edges.
Going Gothic: We're seeing searches for Gothic-style wedding details in invitations, fashion, and decor. Explore stark lettering, dark colors like rich berries and black, and macabre accessories.
59% YoY increase in searches on Etsy for Gothic-style wedding items (April through June)
Custom calligraphy: Look to the art of lettering for hyper-personalized pieces that set events apart. Invitation suites, seating charts, place cards, and guest books are natural fits for this trend, while ribbons are a way to feature hand- or machine-embroidered messages.
Single-serve portions: It may be a while till buffets and family-style meals return to peak popularity. Social distancing and safety measures have made seated dinners a more practical option, along with individually packaged appetizers and treats. Paper and party goods sellers can consider creative ways for presenting food items while minimizing waste. One example: cute cones made from recycled paper.
Think green: Sage green makes an appealing wedding color for couples drawn to nature. It's natural, nostalgic, soothing, and works well with a variety of accent shades, including gold metallics. As we ease into winter, couples could opt for deep hunter or forest green tones.
271% YoY increase in searches on Etsy for sage green items (April through June)
Fruitful decor: This autumnal trend is ripe for wedding centerpieces and signage. Decor inspired by real fruit and foods looks extra fresh on the table. Go beyond apples in a bowl with figs, olive branches, and eucalyptus accents. Foodie couples may want to incorporate fresh fruit motifs.
See engagement ring trends in the Jewelry & Accessories section.
Check out our fall trends report for more seasonal style inspiration.
Was this report useful? Let us know!
Vintage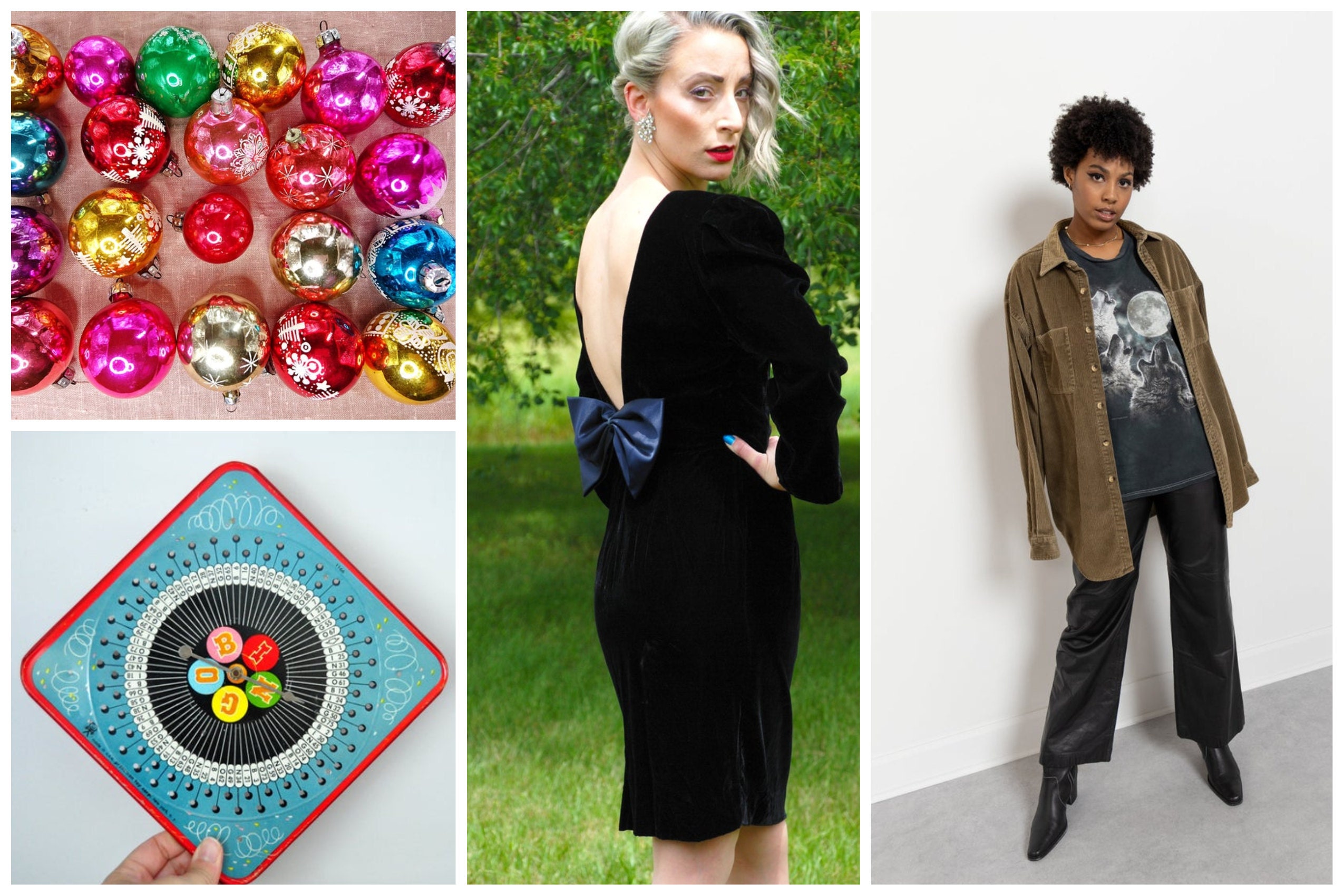 As sentimentality spikes around the holidays, some shoppers turn to items that remind them of the past, from charming retro holiday decor to kitschy '80s festive fashions.
See-through surfaces: We recently highlighted the colored glass trend in vintage home decor, and can envision it flourishing for the holidays. Search volume is growing for transparent jewelry like lucite and plastic rings.
Depression glass: We're seeing demand for Depression glass objects rise as shoppers seek out its charming presence for their homes. Try sourcing butter dishes, plates, bowls, vases, and pitchers. Popular color choices include candy-colored pinks, yellows, greens, and blues.
38% YoY increase in searches on Etsy for Depression glass (April through June)
Take-me-back holiday decor: Nothing taps into the nostalgia of the holiday season like festive vintage touches for the home. Retro '50s decorations like bottle brush trees, plaid thermoses, miniature Christmas villages or Putz houses, and ornaments are popular searches.
"Antique" was a top search among male shoppers last holiday season.
Men's outerwear: Shoppers will shift their focus to warmer once-loved layers like classic hoodies, sweaters, and leather and bomber jackets.
"Christmas sweater," "sweatshirt," and "hoodie" were top searches among male shoppers last holiday season.
Grandparent chic: Shoppers are cultivating grand-millennial style in their closets and homes with search terms like "grandpa sweater vintage" and "vintage floral."
Getting spacey: With space travel in the headlines, interest in outer space-themed memorabilia is trending. Source posters, toy rockets, and sci-fi movie relics.
Vintage toys and games: Shoppers are exploring their playful sides with entertainment from their youth. Consider sourcing classic board games and '80s children's toys.
Original art: Whether hunting for Victorian prints, antique paintings, or mod tapestries, collectors are looking to adorn their walls with time-tested fine art.
25% YoY increase in searches on Etsy for Victorian wall art (April through June)
So seventies: Home decor from this heavily trending decade continues to delight buyers. Searches for '70s furniture, wall art, fabric, posters, and lamps are on the rise.
Check out our fall trends report for more seasonal style inspiration.
Was this report useful? Let us know!
Tips for a successful holiday season
Introduce giftable items early and keep them on hand through Cyber Week and December to capture early, peak, and last-minute shoppers.
Offer personalization options, and stock early to allow time for customization.
Cater to a wide range of gift recipients, including shoppers who may be self-gifting. How can you tweak your item or listing to appeal to additional ages or genders?
During last year's Etsy Cyber event, listings on sale sold at a higher rate than those that were not on sale. Keep an eye out for more information on how to take part in Etsy's sales events.
Show off what makes your items giftable in your listing photographs. Capture gift wrap options and consider showing gift recipients receiving the item.
Appeal to last-minute shoppers with digital downloads, quick turnaround times, ready-to-ship items, and fast shipping.
Keep up the holiday momentum by getting a headstart on what comes next. Consider post-Christmas self-gifting and the nesting needs buyers will shift focus to in January. Look out for our next Marketplace Insights report on early 2022 trends later in the season.
More resources
Check out our fall trends report for more seasonal style inspiration.
Be sure to tune in to a fresh Etsy Success podcast episode featuring Etsy Trend Expert Dayna Isom Johnson.
Follow our Etsy Success social channels for trend updates, and visit the Etsy Forums for the latest trend tips.
Keep an eye on the seller newsletter and your Shop Manager for alerts about emerging trends through the season.
Be sure to subscribe to our seller email list for important updates about your Etsy shop, new features, and personalized tips to help grow your business.
Was this report useful? Help us improve future reporting by sharing your feedback.

Words by Audrey Manning
Audrey Manning grew up in Brooklyn, just blocks from the Etsy office. When not writing educational content for sellers, she can be found knitting for her Etsy shop, abrooklynheart. Keep up with her on Pinterest.