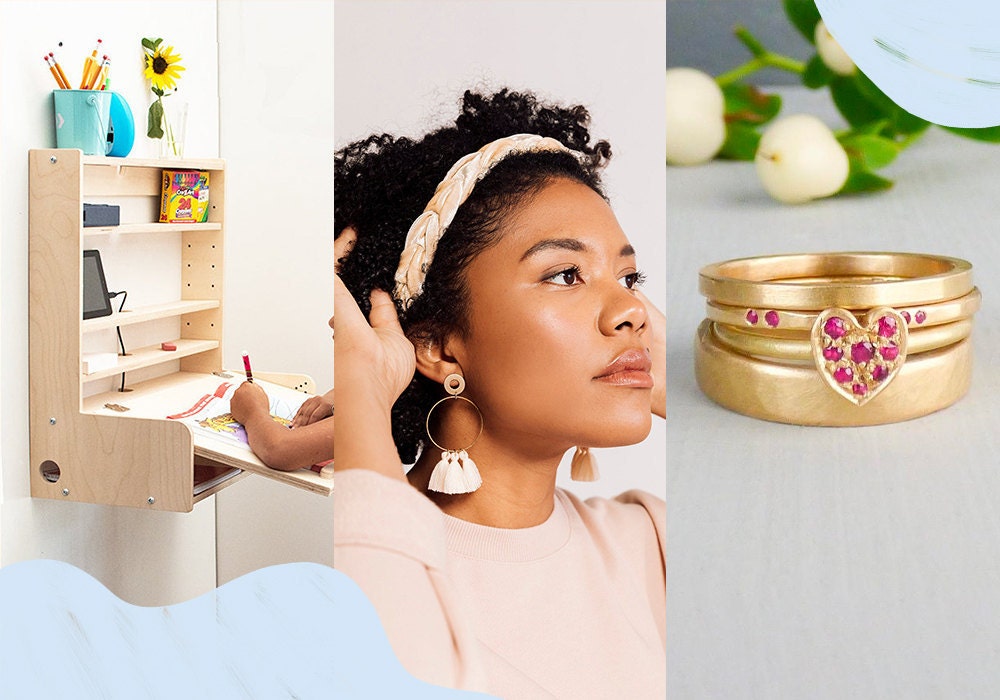 January offers the promise of possibility—something many people are craving these days. While shoppers are entering 2021 with hope, they're also bringing with them familiar new needs: furniture for working from home, supplies for virtual classrooms, face masks, cozy layers for socializing outdoors, and gifts for sending love from afar. Amidst these challenges they're also looking for ways to give back and connect, like by supporting small businesses on Etsy and making meaningful purchases. The next several months are full of opportunities to reach buyers, from helping shoppers tackle fresh intentions (like self care or organizing) to offering the perfect Valentine's Day gift and planting early Mother's Day ideas.
But before we dig into our 2021 predictions, let's look back. "From surges in searches for new everyday essentials to increased interest in activities like cross-stitching and baking, shopping trends looked very different this past year," says Etsy Trend Expert Dayna Isom Johnson. Trends changed rapidly in 2020, and Etsy sellers quickly adapted, pivoting to produce in-demand items like face masks. Here's a snapshot of the key shopping themes that emerged from an undeniably unique year.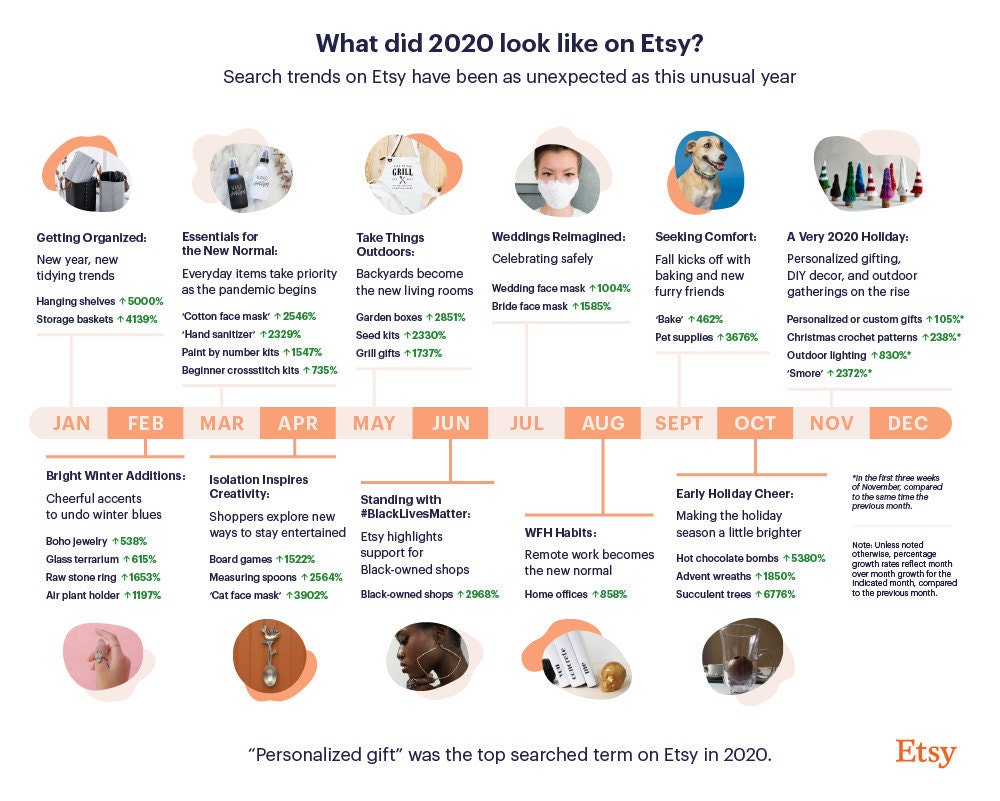 Table of contents
Occasion opportunities
Category insights
How to use this report
The insights here can inspire shop updates both big and small. Optimize your shop for the season by:
Getting ideas for new products.
Updating your photos with on-trend styling.
Refreshing your Shop Banner with seasonal details.
Including seasonally relevant top-searched terms in your tags, titles, and descriptions.
Timing your inventory to take advantage of upticks in relevant searches.
Choosing which listings to promote through Etsy Ads.
Cross-category trends
We anticipate interest around these key themes as we kick off 2021.
Connection
After a year marked by distance, shoppers are looking to reconnect: with each other, to nature, to their communities, and to themselves.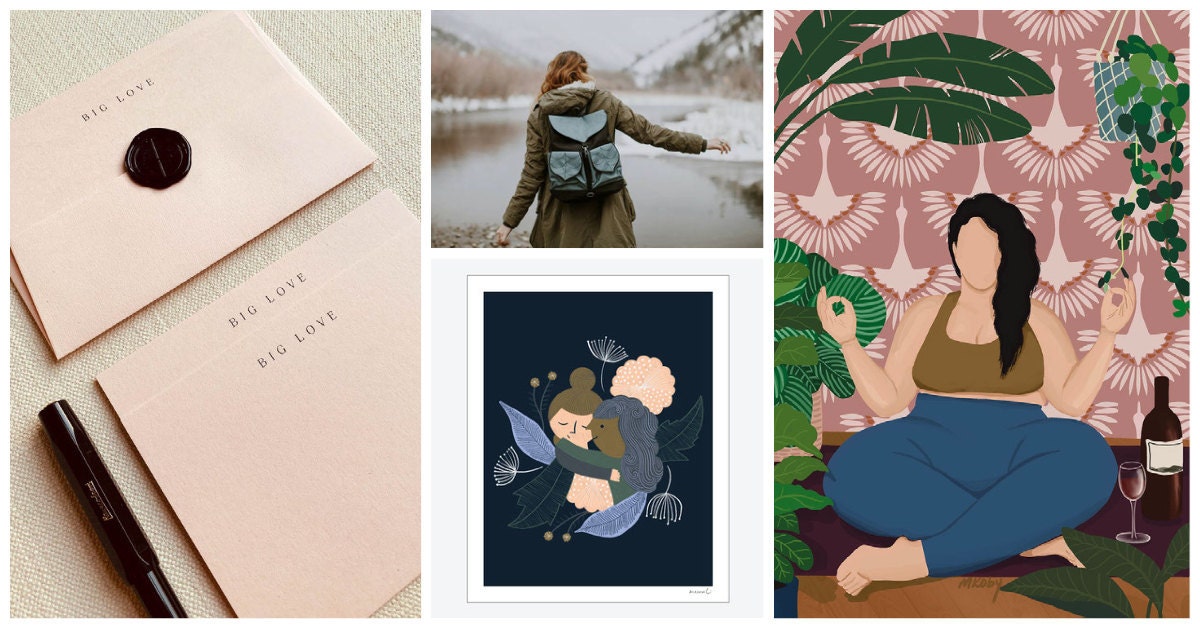 Sky blue
Etsy's 2021 Color of the Year evokes optimism and calm. Sky blue reminds us of the outdoors, and has positive associations with openness, possibility, freedom, health, vitality, and hope.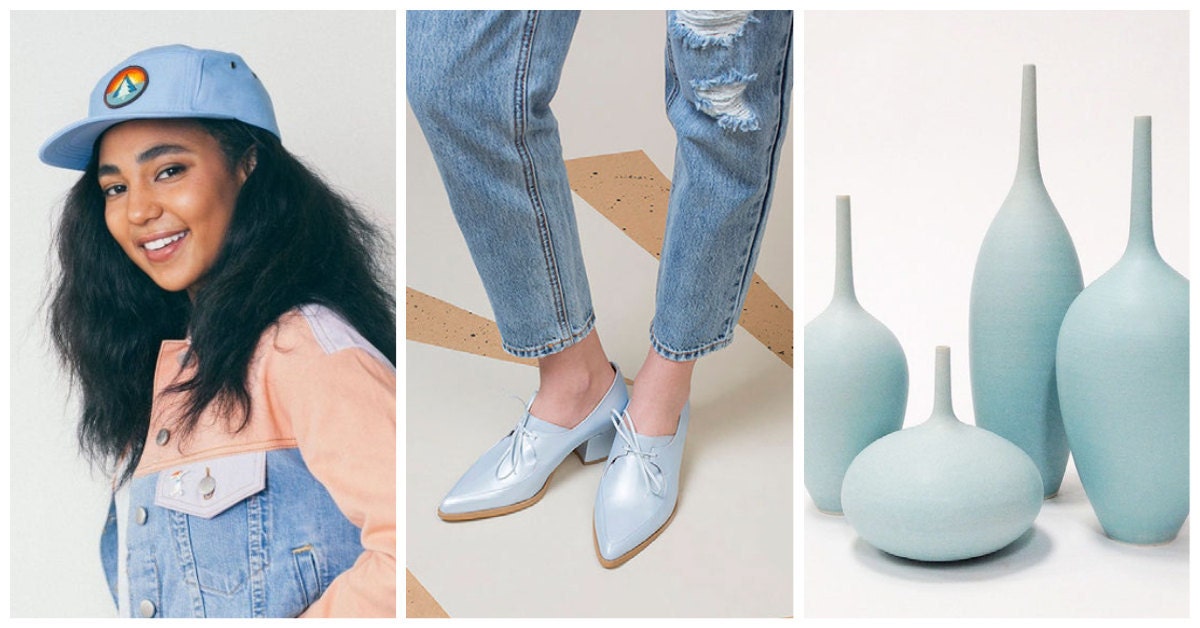 Everyday items
In 2020, Etsy became a go-to source for daily essentials as people spent more time at home. Many of the year's bestsellers were practical things with charm, like ceramic mugs, natural cleaning supplies, and colorful face masks.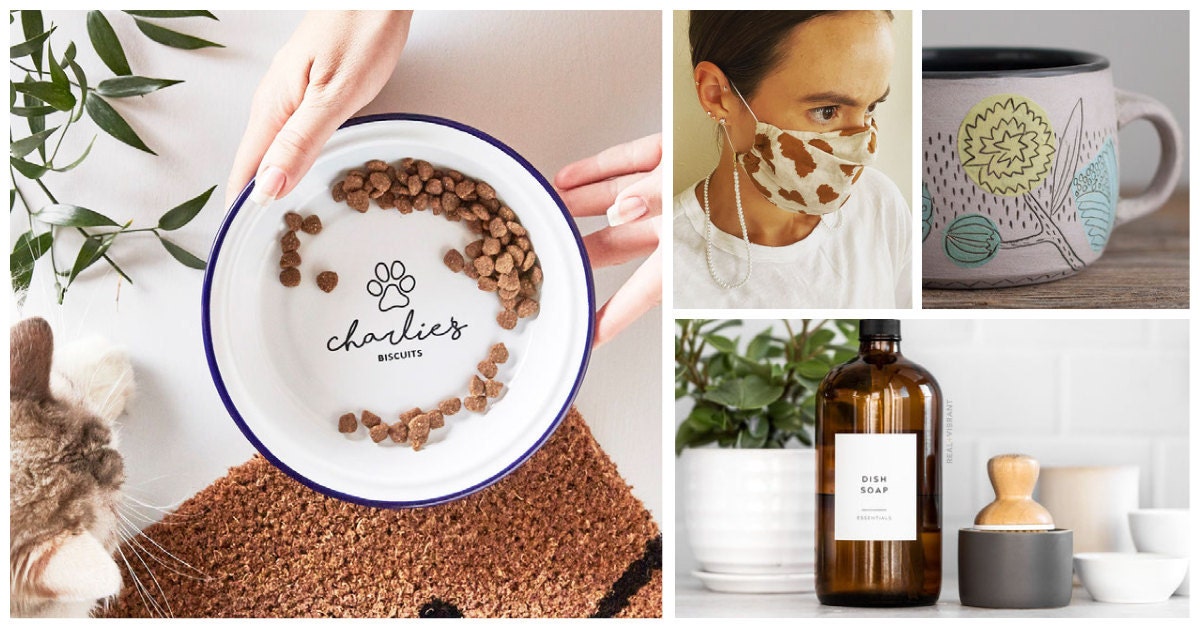 Personalization
Customizable items are key to the season's big gifting events. After all, 'personalized gift' was the top searched term on Etsy in 2020.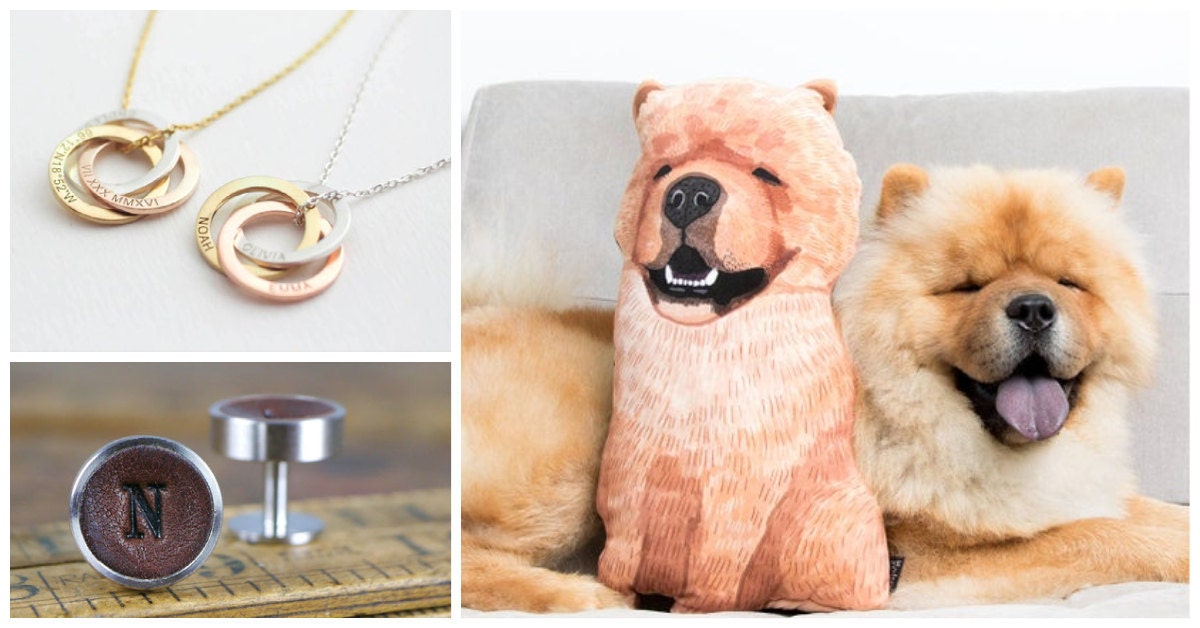 Occasion opportunities
The next few months are full of shoppable moments, from New Years' flurry of resolutions to Valentine's Day gifting, Mother's Day planning, and looking forward to spring. Special events with loved ones have taken on more meaning even as gifting increasingly happens from afar, so be sure to highlight any thoughtful touches you offer like gift wrap, handwritten notes, personalization, or giftable sets.
Key timing
In 2020, people got started on their special occasion shopping early (planning for the holidays as early as April, for example), and we expect that timing shift to continue in 2021. Etsy will begin promoting Valentine's items on site in early-to-mid January.
Traditionally we see January's top searches revolve around New Year's resolutions, pivoting to Valentine's Day and engagement-related searches into February, and followed by home refresh and Mother's Day searches as we move into March. Top searches include "organize," "Valentine's Day gift," "personalize gift," "engagement ring," "wedding invitation," "home decor," and "Mother's Day gift."
New Year's reset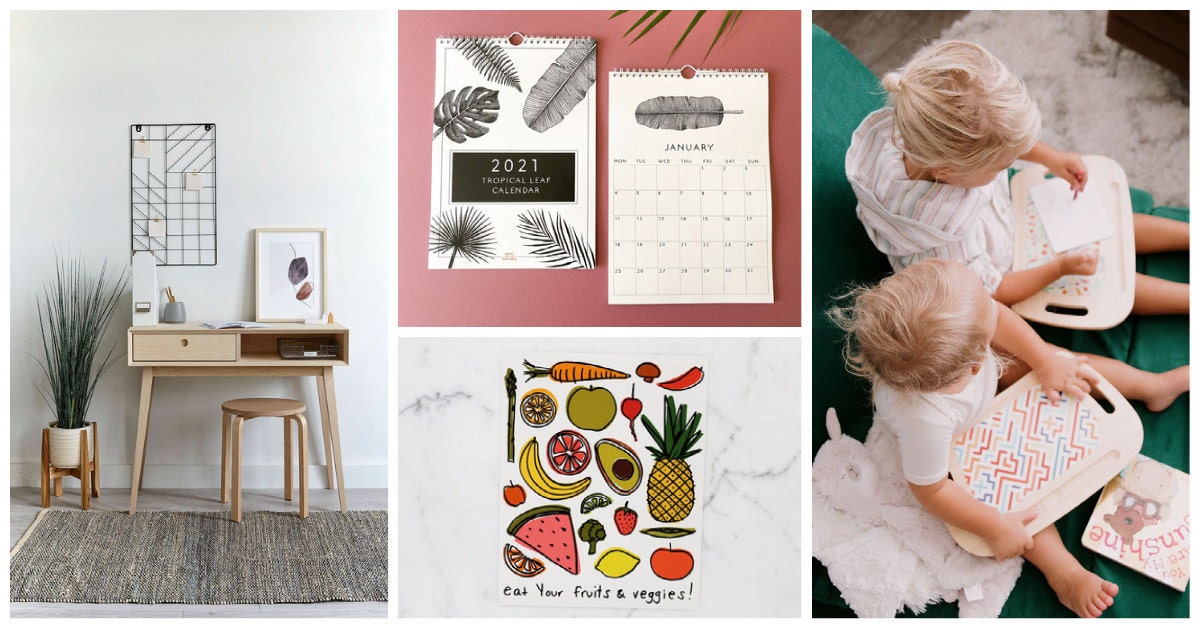 Every January marks an opportunity to start fresh, and today's shoppers are extra eager for a clean slate. Many spent last year adjusting to new schedules, and reordering their living spaces to meet expanded needs. With the new year, shoppers are looking to further optimize their homes—and their routines—and welcoming your ideas. Here are some trending product areas to keep in mind:
New Years resolution-related inventory: Help buyers make the most of their intentions with an emphasis on home storage and organization, planners and calendars, and decor featuring positive messaging that will motivate them to achieve their latest goals. Self-care and wellness items are also key.
Moving and housewarming items: The rise of remote work has resulted in a relocation boom. Offer pieces that will smooth the transition, including housewarming gifts and homewares to spruce up a new space. In the UK, moving goods will be hot ticket items early in the year due to a tax incentive that favors relocation, which expires in March.
Home refresh: Showcase all the goods that take a house and make it into a home: We're talking plush bedding and towels, cushy pillows, cozy throws, elegant curtains, and other accents that will offer an easy update.
Home office/school setups: The start of the year is the ideal moment to revamp a work-from-home or learn-from-home setup. Give shoppers the tools they need to set the stage for a productive year, from innovative desk equipment and organization-boosting accessories to motivational art.
Valentine's Day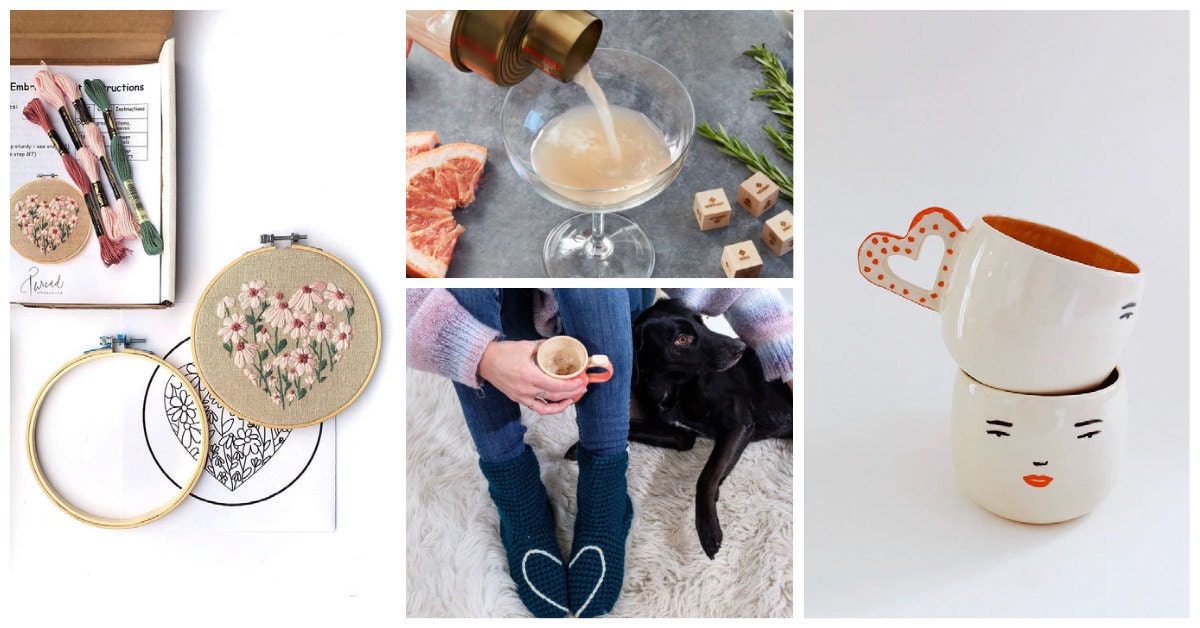 The first major shopping event of the year, Valentine's Day is an opportunity for buyers to show they care—a gesture they'll want to amp up this year. Gifts for loved ones near and far (as well as oneself) are top of mind, with personalized home decor, valentine's day cards, necklaces, and rings leading the pack. Top Valentine's Day searches include "gifts," "cards," "for him," and "for boyfriend." Consider these trends and themes:
Love all around: Shoppers want to show how special each and every one of their relationships is, and to spread love to all, especially those they miss or want want to show appreciation for, like essential workers. It's a day to celebrate the ties that bind friend to friend, parent to child, pet to owner, neighbor to neighbor—and let's not forget self-gifting!
Personalization: Help buyers make an impression on their loved ones with truly unique gifts like personalized necklaces, stamped accessories, small leather goods, kitchen tools (cutting boards, aprons), and one-of-a-kind art or even books. Other popular custom decor includes pillows (in a pet's likeness, for example), wall decor, candles, mugs, and coasters.
DIY gifts and decor: Buyers got crafty in 2020, using homebound time to dive into DIY. Help them apply those newly-honed skills by offering DIY projects and gift-making kits for Valentine's Day, including ones the whole family can enjoy.
Celebrating at home: Show shoppers how a night in can be just as special as an evening out with items that elevate home dining. Think cocktail sets for the grown-ups or baking kits that offer an engaging activity for the kids. Food gift boxes are an item to watch.
Wellness winners: A rejuvenating ritual can be the reset many shoppers are looking for. Offer tools for pampering, from classic relaxation goodies like yoga equipment, meditation supplies, and natural bath products to more unexpected self-care fixings like journals and calming coloring books.
Encouraging optimism: Try weaving sweet and uplifting messages into your products in unexpected ways, such as hand-embroidering on apparel, hand-lettering on cards and art, or engraving inspirational phrases onto jewelry and pins. Push pin maps celebrating past trips and dreams of future travel are popular especially in Europe.
Sustainability and affordability: Shoppers are on the lookout for practical gifts that won't break the bank and will be put to frequent use. Keep these thoughtful crowd-pleasers in mind: stylish water bottles, handmade soaps, and home accents like candles, mugs, and coasters. Also consider cold-weather staples such as scarves, hats, and mittens, or necessities like face masks with a heart-themed twist. Etsy's Valentine's marketing will highlight gift ideas under $30.
Fresh takes on florals: Here's a trend set to bloom: alternative bouquets made with paper, pressed flowers, dried flowers and grasses, and foraged wildflowers. Also explore lush botanical prints, fern motifs, and soothing smudge sticks. "Wreath" is a top Valentine's Day search term.
An array of Valentine's Day looks
Looking for more inspiration? Check out these sweet styles.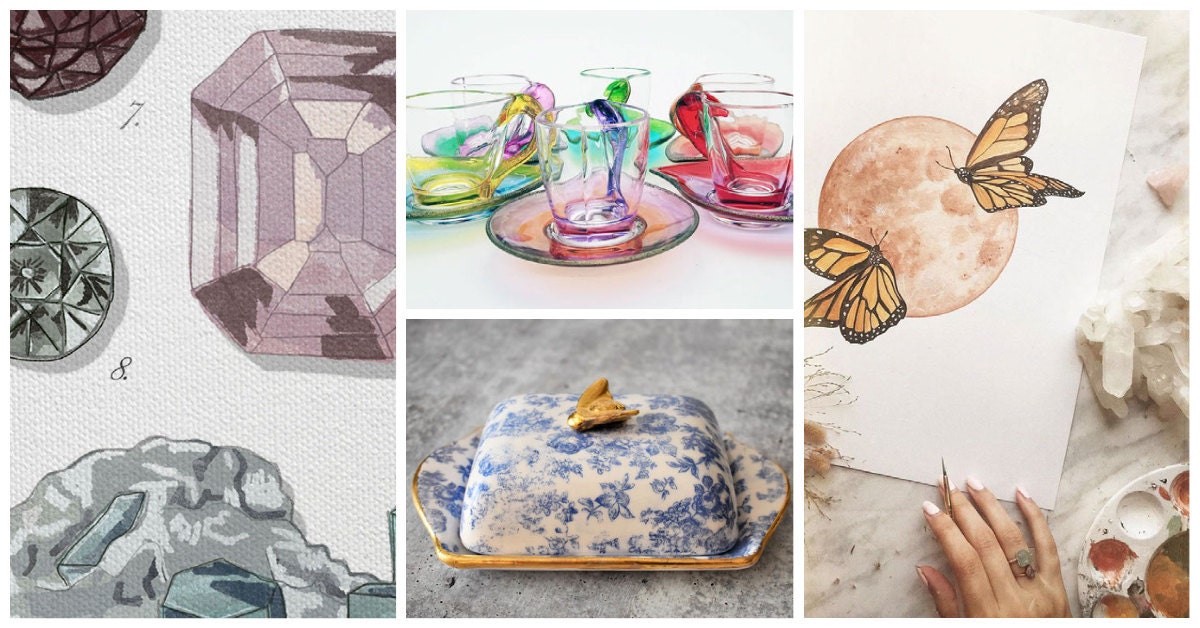 A fresh palette: Mix up traditional pink and reds with purples, teals, lime, and rainbow motifs.

Reimagined celestial motifs: Celestial themes continue to shine. Keep the trend current with a mystical, otherworldly spin, incorporating geodes, textured moon surfaces, metallics, constellations, and ombre patterns.

Cottagecore and homesteading: Get into pastoral mode with verdant botanical prints, tools for baking homemade pies, veggie and fruit details (including heart-shaped), and vintage cupids. Achieve a homespun, hands-on look with needle punch and hand embroidery.

New age valentine: As shoppers look to break free from the humdrum of homebound routines this winter, this ethereal new trend could be just the escape they're looking for. This new age look is inspired by surreal digital realms, and characterized by crystals, gems, minerals, and fantastical prisms.
Mother's Day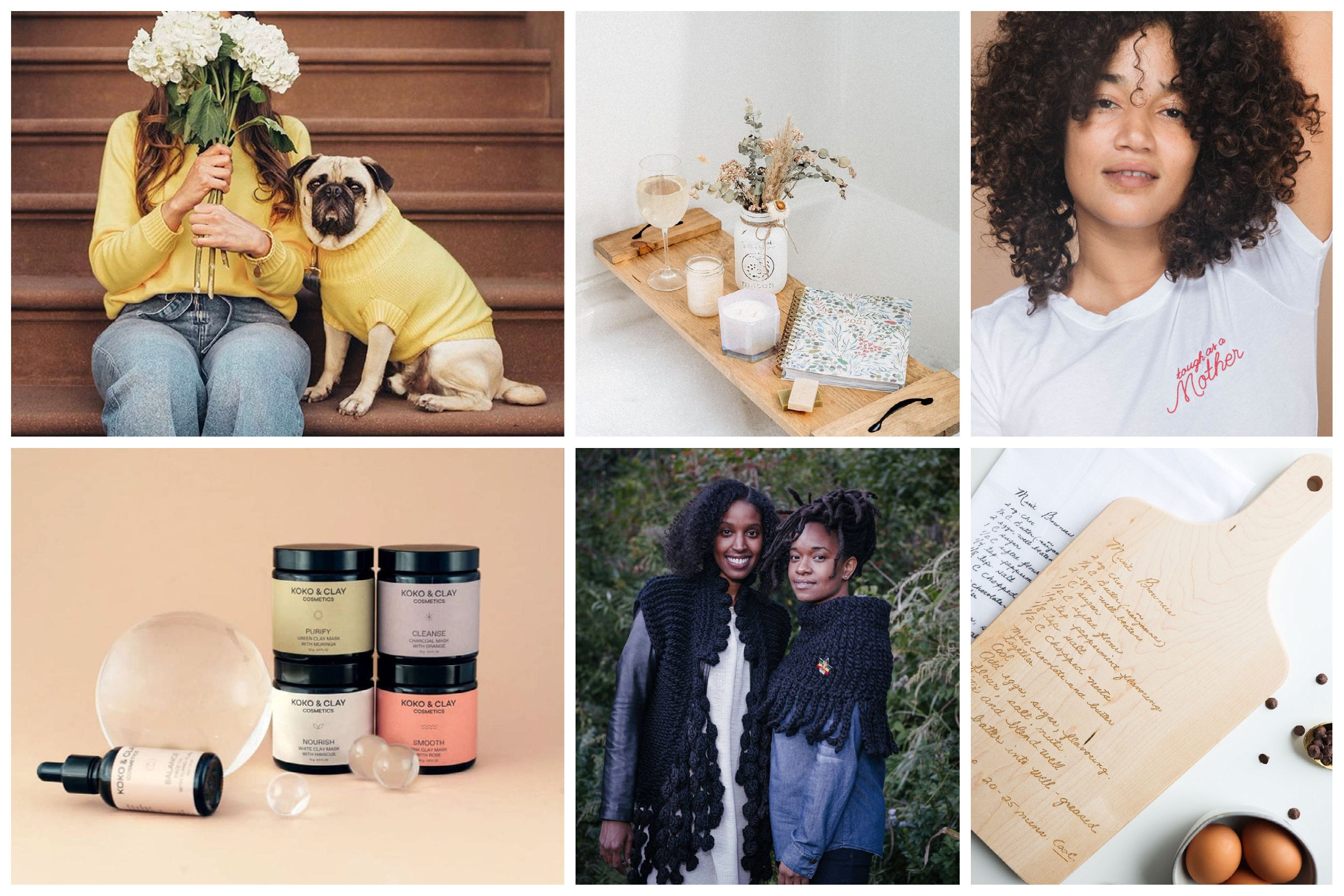 With gifters starting their occasion shopping earlier, now's the time to plan inventory for Mother's Day (the holiday falls on March 14 in the UK, and on May 9 in the US). Key product areas include greeting cards, necklaces, and home decor—with an eye for thoughtful touches like personalization.
Self-care treats: These Mother's Day go-tos never goes out of style, but will be even more popular this year, as gifters look to help their moms relax. Think bath salts and bombs, lotions, candles (which have been really picking up among UK shoppers), and wellness tools like yoga mats.
Togetherness: Emphasize gifts that bring parents and children together through a common experience, such as cooking-themed presents, art projects, or educational activities for younger kids.
Celebrating all mom figures: Offer something for all kinds of moms, including new moms, stepmoms, grandmothers, pet moms, plant moms, and anyone deserving of some extra recognition.
Think longevity: Buyers may look to invest in high-quality items that can become cherished family heirlooms. Unexpected ideas like engraved kitchen utensils (recipe cutting boards and serving platters) and keepsake storage boxes offer utility and sentimental value.
DIY gifts: Offer ways for kids to craft gifts for (or with) mom. Shops that offer clear instructions or tutorials for their DIY projects, crafting kits, and other hands-on gifts will stand out.
Distance gifting: With miles keeping many apart, extra personal gifts are in demand. Look to customized pieces like initial necklaces to be top performers alongside newcomers like pocket hugs.
Spring sneak peek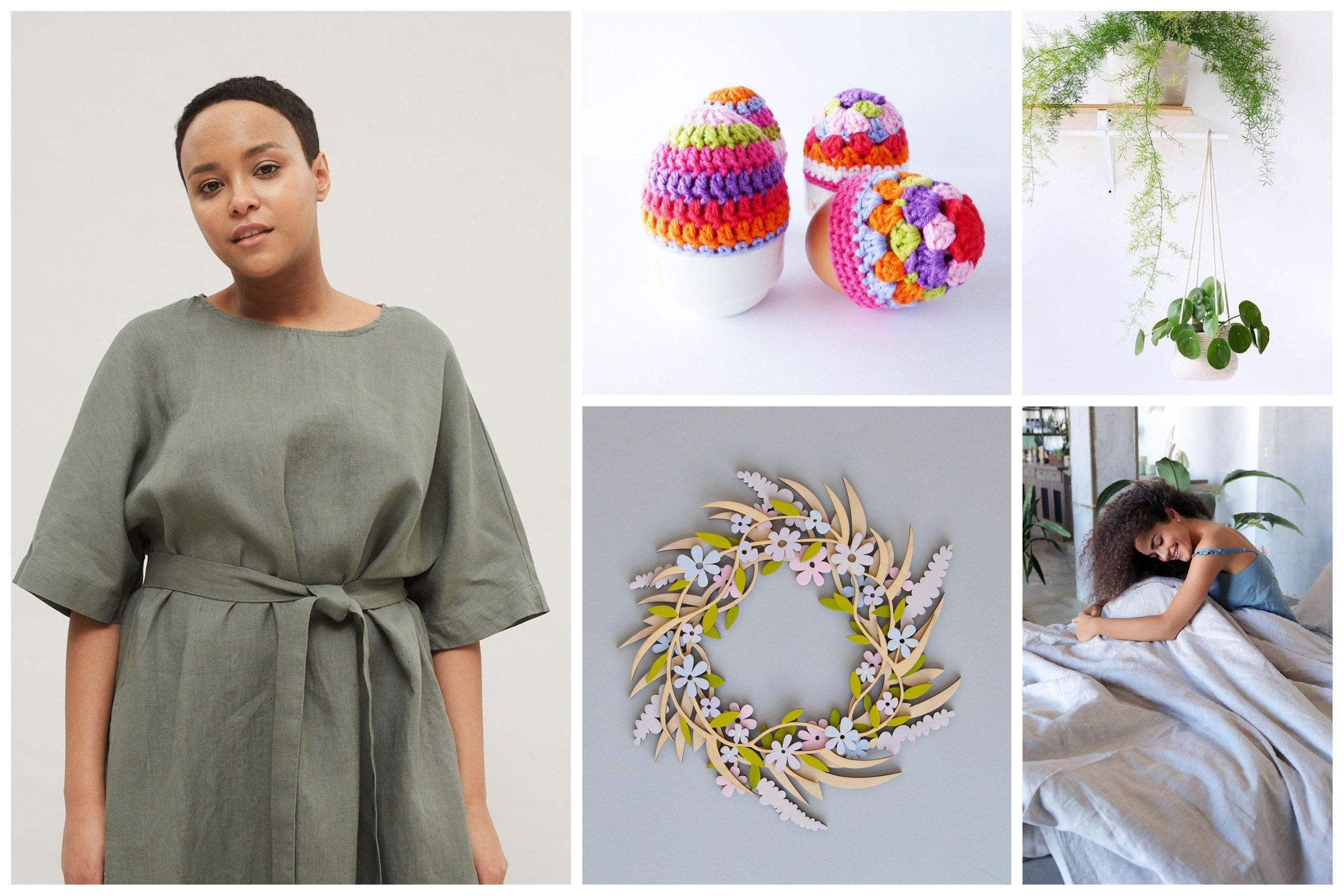 As a season of new beginnings, spring offers shoppers something to look forward to. We anticipate that come March buyers will be eager to spruce up the interior and exterior spaces of their home, prepping for entertaining outside when the temperatures get warm enough. Buyers looking for a little escapism may stock up on new clothing for wearing out in the world, with an eye towards Easter celebrations.
Space refresh: Appeal to spring cleaners with organizational tools and tidying solutions, while offering easy style updates in home accents like floral wreaths or linen bedding. Items for outdoor and indoor gardening will also be popular, as well as larger outdoor purchases such as porch swings, patio furniture, and garden beds.
Spring style: Stay primed for an uptick in searches for warm-weather essentials like dresses, sun hats, jumpsuits, shorts, and sandals, as well as lighter fabrics like linen. Offer shoppers affordable ways to update their look with colorful hair accessories and everyday jewelry.
Early Easter shopping: Shopping for Easter (April 4) starts as early as February, so start stocking up on your offerings now. The holiday marked by dyeing eggs has always had a DIY flair to it, and could have even more of one thanks to 2020's crafting surge. Offer hands-on kits for making decor, especially geared towards kids.
Easter Shoppers are likely to seek out Items that spark nostalgia and joy (think retro-inspired designs, bright colors, games and toys that bring out youthful energy) and celebrate nature. Classic trimmings (baskets, eggs, bunny ears, chocolates) are anticipated bestsellers, while other offerings such as spring-themed wreaths, Easter-themed apparel, decorations (banners), gifts, and trinkets will also be key.
Category insights
Home & Living
The home remains the activity hub—and the main shopping focus—for buyers in 2021. "This year, shoppers will find ways to reimagine their homes and incorporate pieces that help restore balance to our multi-functional spaces," says Dayna.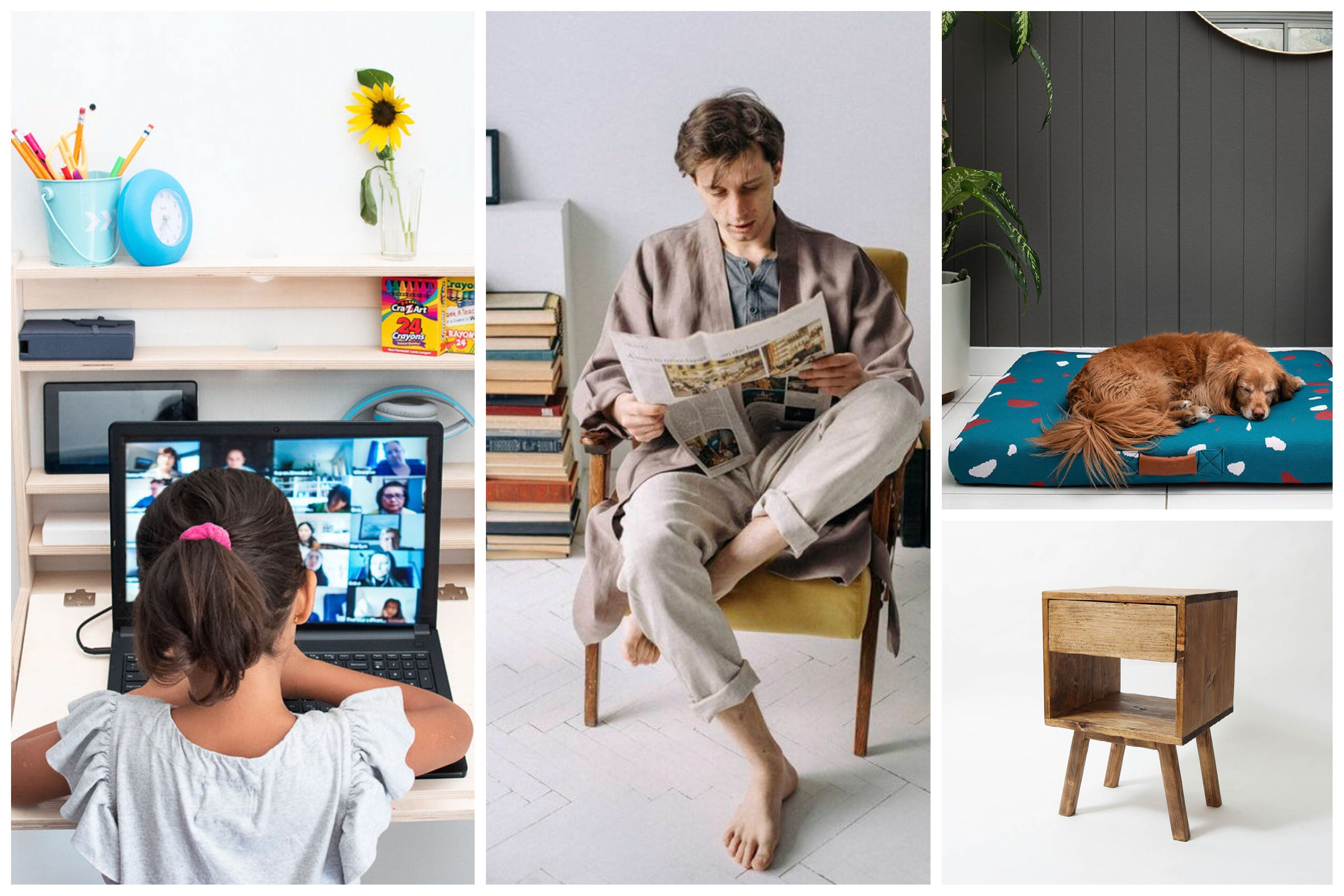 Fresh furnishings: Pieces for dining, working, lounging, and storing will be sought after to optimize rooms for a variety of purposes. Rustic styles (featuring reclaimed woods, raw elements like live edges and unvarnished imperfections), and industrial accents such as hairpin legs and metal detailing are forecasted to stay in demand, as are made-to-measure pieces (including shelving and kid-friendly items).
WFH essentials: Shoppers are looking to achieve a comfortable and efficient setup, whether that's in a dedicated office or a multifunctional space. Think about the work surface itself (desks, standing desks, risers, and chairs), everything that goes on it (desktop accents, cord managers, tech accessories), and decorative and organizational touches (wall and desk decor, bulletin boards, shelving, calendars, frames, planters, candles, and more).
Winter nesting: Cozy accents are set to be hotter than ever as shoppers spend more time curled up at home this winter. Consider warm and fuzzy blankets, oversized mugs, plush pillows, and flannel bedding.
Outdoor living: More time at home can mean more time indoors—but it doesn't have to. "We're embracing "friluftsliv", the Norweigan concept of getting outdoors," says Dayna. "Think of it as the new hygge." Offer pragmatic tools for taking gatherings outside, such as fire pits and outdoor dining accessories.
At-home activities: Families can keep minds active and hands busy with handcrafted toys, fresh spins on board games and puzzles, and culinary and baking supplies that will have them cooking up some fun.
Self-care treats: Home has also become the epicenter of self-care as fitness routines, spa treatments, and other hallmarks of health and personal care move to individual living spaces. Little luxuries take on more significance as buyers seek to define the blurred boundaries between their work and personal lives. As a result, there's a broader umbrella of—and an increased demand for—wellness-boosting rituals and gear, including bath products and skincare, candles and diffusers, activewear, and comfy loungewear.
Creative kid items: Parents and guardians are after decor, activities, and learning aids that will keep kids' imaginations expanding even when stuck at home. Look to extraterrestrial and interplanetary motifs, innovative educational toys and games, and creative homeschooling supplies for ideas.
Pampered pets: As furry and four-legged friends make their way into new households (or get more quality time with existing owners), the pet supply business is booming. Starter packs for new pet parents, at-home grooming kits, and fur baby novelties (custom pet portraits, coordinating pet and pet parent apparel) are all areas for expanding inventory, alongside basics like dog beds, collars, leashes, and custom bowls.
Was this report useful? Help us improve future reporting by sharing your feedback.
Clothing
Comfort continues to reign among 2021's style priorities, but shoppers are also looking for more creative ways to express their individuality and showcase their personal aesthetic, whether they're headed out or staying in. Wardrobe basics and statement items are amplified by decorative details, adventurous patterns, and airy color palettes that add a pop of positive energy.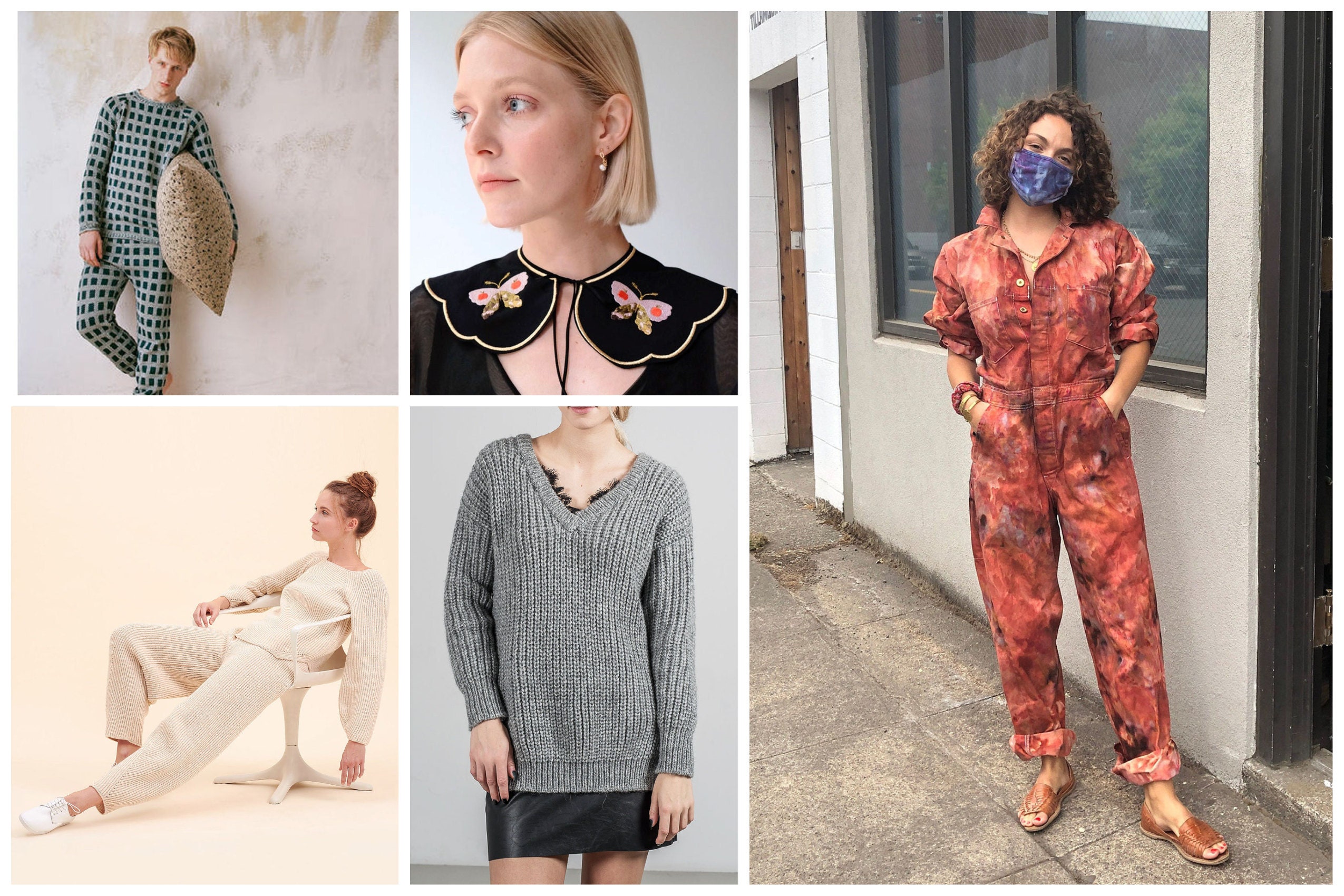 Relaxed clothing: Cemented as an everyday staple in 2020, loungewear gets experimental with coordinating separates in bold patterns, and lighter materials like linen. And sweats aren't the only wardrobe essentials showing off their softer sides. Sweater dresses, midi- and maxi-skirts, and trousers also take a cue from more leisurely silhouettes and textiles. Consider accessories for all-day lounging too, like soft slippers and plush robes.
Top dressing: Back-to-back video meetings continue to drive sales of above-the-keyboard pieces. Help shoppers stand out by offering tops with attention-grabbing accents such as cutouts, detailed collars, voluminous sleeves, pleats, or romantic frills.
Lofty layers: More is more when it comes to knitwear. Turtlenecks, cardigans, jackets, shackets (shirt-jackets), and outerwear are embracing thick weaves, quilting, and textured finishes (think fleece, faux fur, and prominent piping).
Practical priorities: Outerwear that packs a utilitarian punch will be in demand, with buyers on the lookout for layering-friendly pieces that provide warmth without cramping their personal style during outdoor gatherings.
Spring refresh: As temperatures inch up beginning in March, breezier basics like sundresses, hats, flowing jumpsuits, and shorts, as well as sunnier textiles like linen start to pick up steam. In the footwear arena, shoppers will be looking to break out their sandals (as shoes are expected to see a boost in popularity compared to spring of 2020).
Handcrafted clothing: Buyers are craving sustainable pieces crafted from existing textiles and upcycled materials, such as patchwork quilt coats perfect for transitional winter-to-spring dressing. Across garments, intricate details including appliques, embroidery, and cross stitch-inspired designs capture the cottagecore and "grand-millennial" trends that bring a youthful energy to traditional motifs.
Versatility across seasons: Expect interest in transitional pieces as the days grow longer, with shoppers seeking out v-neck sweaters and cardigans that work as well under heftier winter wear garments as they do sported solo.
Patterns: We expect nostalgic motifs like paisley, tie dye, animal print, and '70s florals to gain popularity in spring. Consider styling some of the typically bolder prints (tie dye, animal prints) as neutrals, while looking to others (watercolors, rainbow-hued vertical stripes, and dip dye, for example) to make a statement.
Refreshing palette: Cool shades that transport shoppers to far-flung sunny locales are making their way into wardrobes. We're talking brilliant pinks, serene muted limes, tantalizing mango, and bright whites. Also consider the uplifting and serene sky blue, Etsy's color pick for the year.
Natural backdrop: Neutrals never go out of style. Explore nature-sourced hues like unbleached off-whites, earthy ochres and terracottas, tawny browns, and vivid greens.
Was this report useful? Help us improve future reporting by sharing your feedback.
Jewelry & Accessories
The season begins with a focus on staying warm, followed by gifting and spring updates. While face masks have become a staple, they're also putting fresh emphasis on other face-framing details like jewelry and hair accents.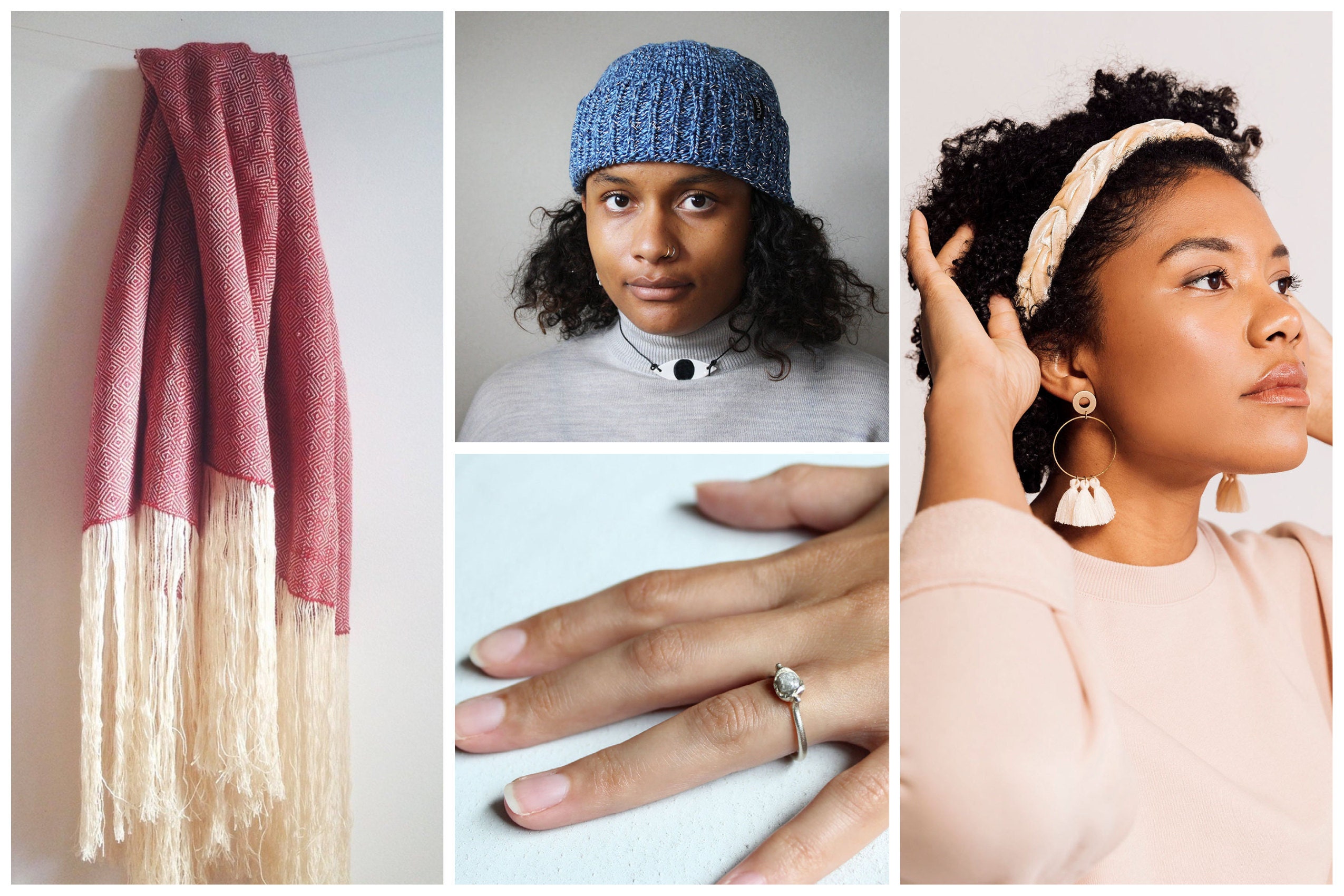 Chunky knits: Customers are gravitating towards thicker textiles for scarves, as shown by the popularity of oversized styles like the cable and blanket scarf.
Must-have hats: Through winter and into spring, classic silhouettes like the beanie and the bucket hat offer protection while delivering on style.
Statement pieces: Shoppers looking to stand out in video calls go for large, dramatic, and striking necklaces and earrings that pop on camera.
Hair accessories: Headbands are seeing a resurgence among hair trends. Offer structured and flexible varieties, embellished versions, matching mask-headband sets, and comfort-boosting details like stretchy and adjustable closures.
Personalized necklaces: Nameplates and other spins on custom chains are attractive gift options for friends and family (especially for Valentine's Day and Mother's Day), as well as self-gifting.
Engagement rings: Expect a spike in searches for engagement rings around February: Valentine's Day remains one of the most popular dates for couples to put a ring on it. Explore unexpected ring options featuring colorful stones or affordable materials like moissanite.
Stylish masks: Shoppers continue to buy face coverings in versatile tones, along with shields and innovative mask-related accessories such as chains, fasteners, and hooks.
Was this report useful? Help us improve future reporting by sharing your feedback.
Paper & Party Supplies
After a tumultuous 2020, shoppers are looking for paper goods that inspire optimistic attitudes and help them send love from afar.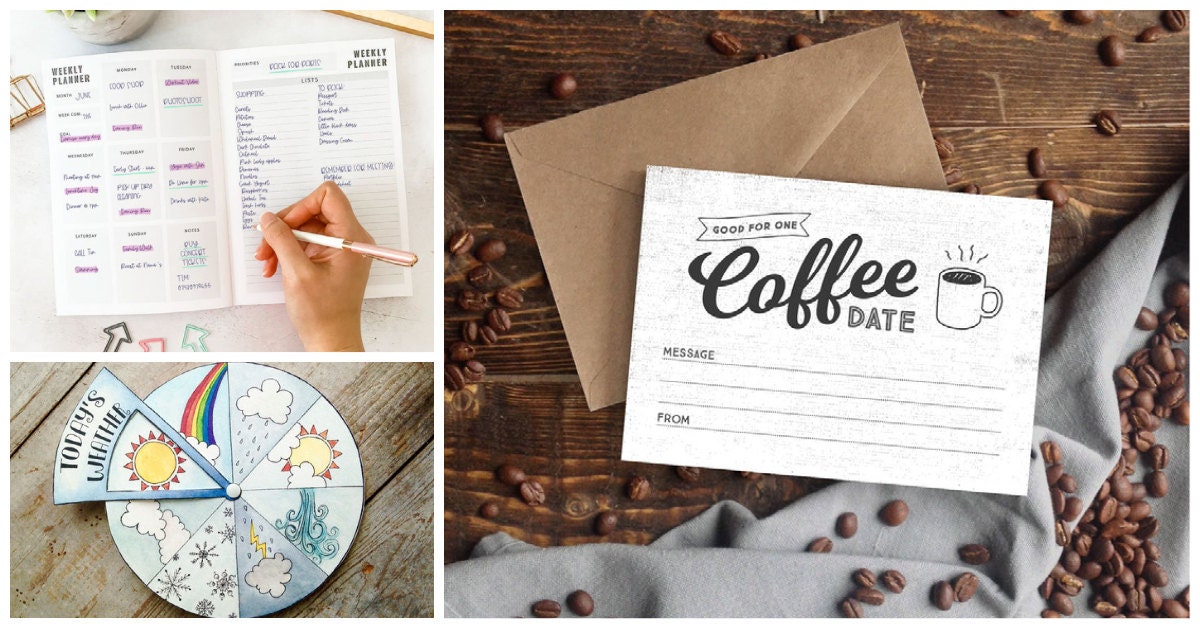 New Year's reset: Look out for an uptick in interest around planners and calendars and their associated stickers, folders, and writing utensils in January as new resolutions come into focus.
"Miss you" shopping: Buyers are seeking creative ways to let their loved ones know they're keeping them in mind, even if physically apart. Keep care packages, personalized gift sets, and "just thinking of you" cards on hand.
Positive messages: As people look to show continued support for essential workers, social causes, and their local communities, explore lawn signs, window decals, and bumper stickers as vehicles for inspirational messaging.
Home-office and home-schooling supplies: As working and learning from home make new demands on productivity and organization, notepads, educational posters, printable lesson plans, and other desk items become household necessities.
Self care: Thought-provoking journals, meditation guides, and other channels for personal growth are expected to trend as buyers prioritize their mental health.
Was this report useful? Help us improve future reporting by sharing your feedback.
Craft Supplies & Tools
Etsy shoppers are staying busy with activities such as comfort crafting ( knitting cozy blankets) and newer endeavors like mask-making. As DIY projects continue to climb in popularity, supplies associated with these crafty hobbies are on the rise as well.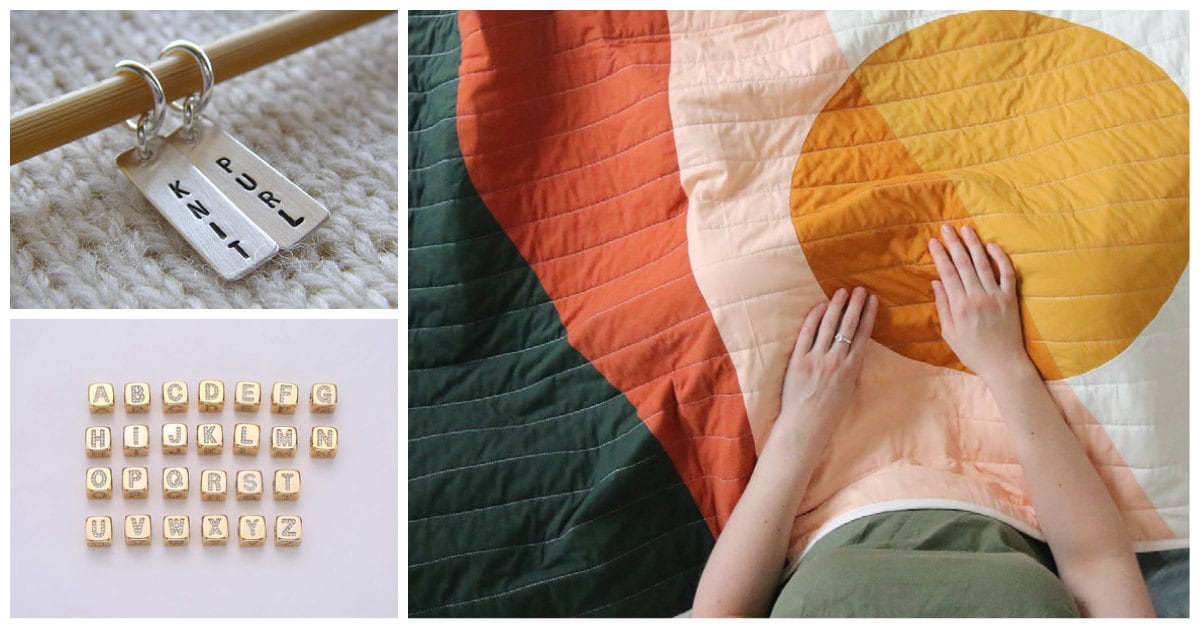 Quilting and patchwork: Appearing everywhere from coats to decorative pillows, patchwork is a hot commodity in the DIY arena. Offer how-to guides as well as pre-cut patches and fabric swatches.
Floral flourishes: Flowers are in full bloom for crafters, as blossoms unfurl across embroidery, textiles, and other iterations of home decorating and handicraft projects.
Fabric by the yard: Textiles are standing out as charming retro prints (paisley, tie dye, petite florals, stripes), rich saturated hues, and bold social and political imagery (slogans, civil and human rights themed) appear on fabrics.
Crafting as a family affair: Consider crafting kits for all ages as adults and kids alike get engrossed in pastimes like needlepoint, felting, and embroidery. Offer instructional kits, thread, needles, looms, and other supplies across experience levels.
Jewelry-making gems: Looking to craft one-of-a-kind pieces to wear, to gift, or to sell, shoppers are on the lookout for eye-catching beads, gemstones, cabochons, and other trinkets that make for standout handmade pieces.
Mask-making supplies: Keep face-covering makers busy with fresh seasonal fabric offerings and the materials needed for the latest mask trends, like mask chain-holders.
A new crop of plant parents: With more time at home, buyers have been honing their green thumbs indoors and outdoors. As such, the demand for planters, pots, garden equipment, and seasonal plants is growing.
Was this report useful? Help us improve future reporting by sharing your feedback.
Weddings
Engaged couples who put their matrimonial plans on pause in 2020 are looking for creative ways to make their well-earned moments all the more memorable.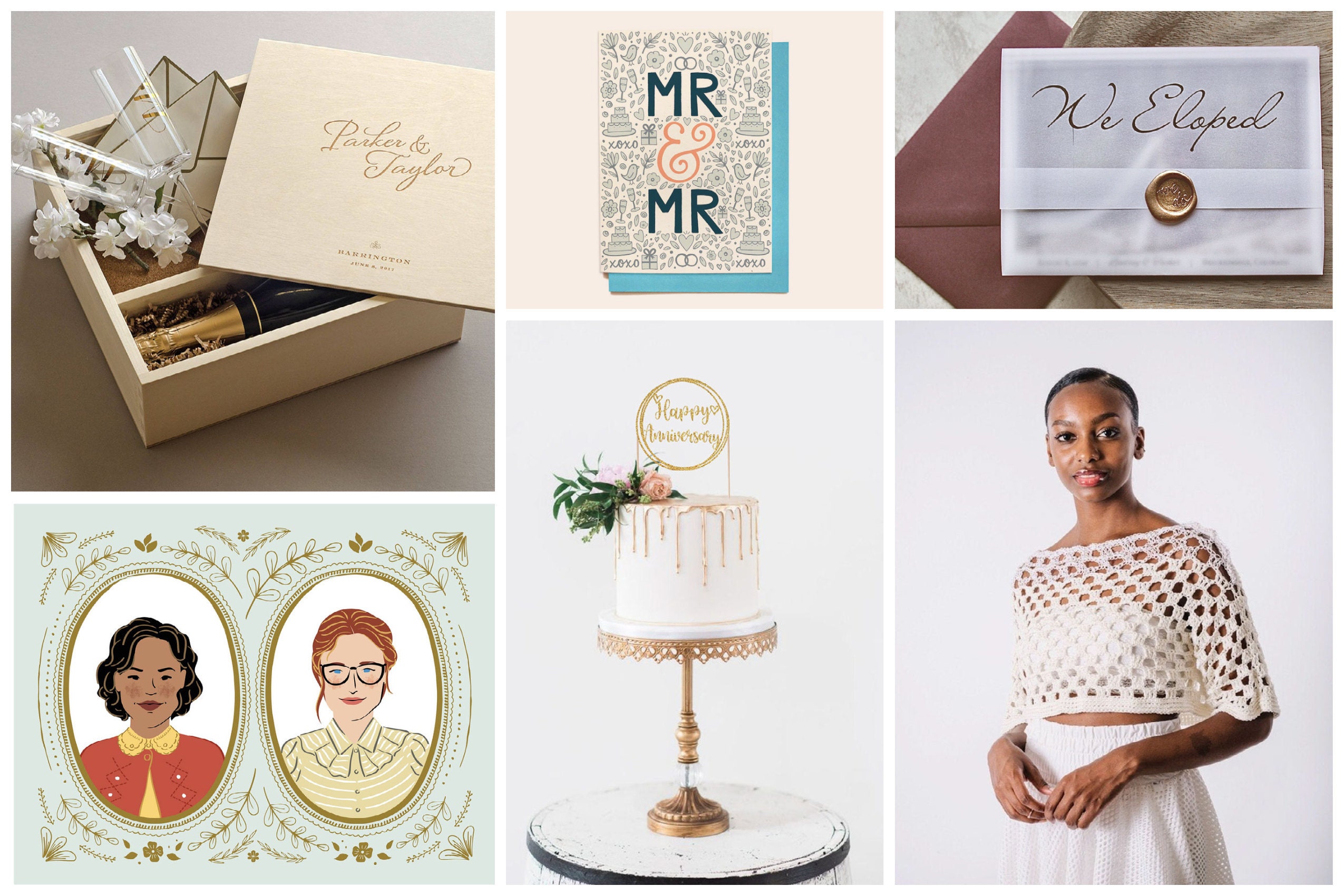 Reimagined events: As couples make adjustments to their in-person plans, online ceremonies and parties, more intimate gatherings, extraordinary elopements, drive-through celebrations, and virtual pre-wedding festivities become standard practice. Offer screen-friendly statement decor like banners and floral backdrops, and keep less formal attire in mind for city hall or backyard ceremonies.
Classic and new needs: Consider both traditional matrimonial items (bridesmaid and groomsmen gifts, wedding and bridal party gowns, gifts for the couple) and new necessities such as wedding masks.
Engagement season: The holidays and Valentine's Day are prime times for proposals, creating demand for rings, congratulatory engagement cards, gifts, and items for intimate and virtual engagement parties.
Amped-up anniversaries: "Weddings took a hit in 2020, but couples may make up for it by celebrating the one-year anniversaries of their elopements and mini-monies in style," predicts Dayna. A recent bump in searches for reception dresses suggests they may have party planning in mind.
Was this report useful? Help us improve future reporting by sharing your feedback.
Vintage
Shoppers looking to refresh their homes and wardrobes for the season may look to the past with an eye for high quality goods and sustainable appeal.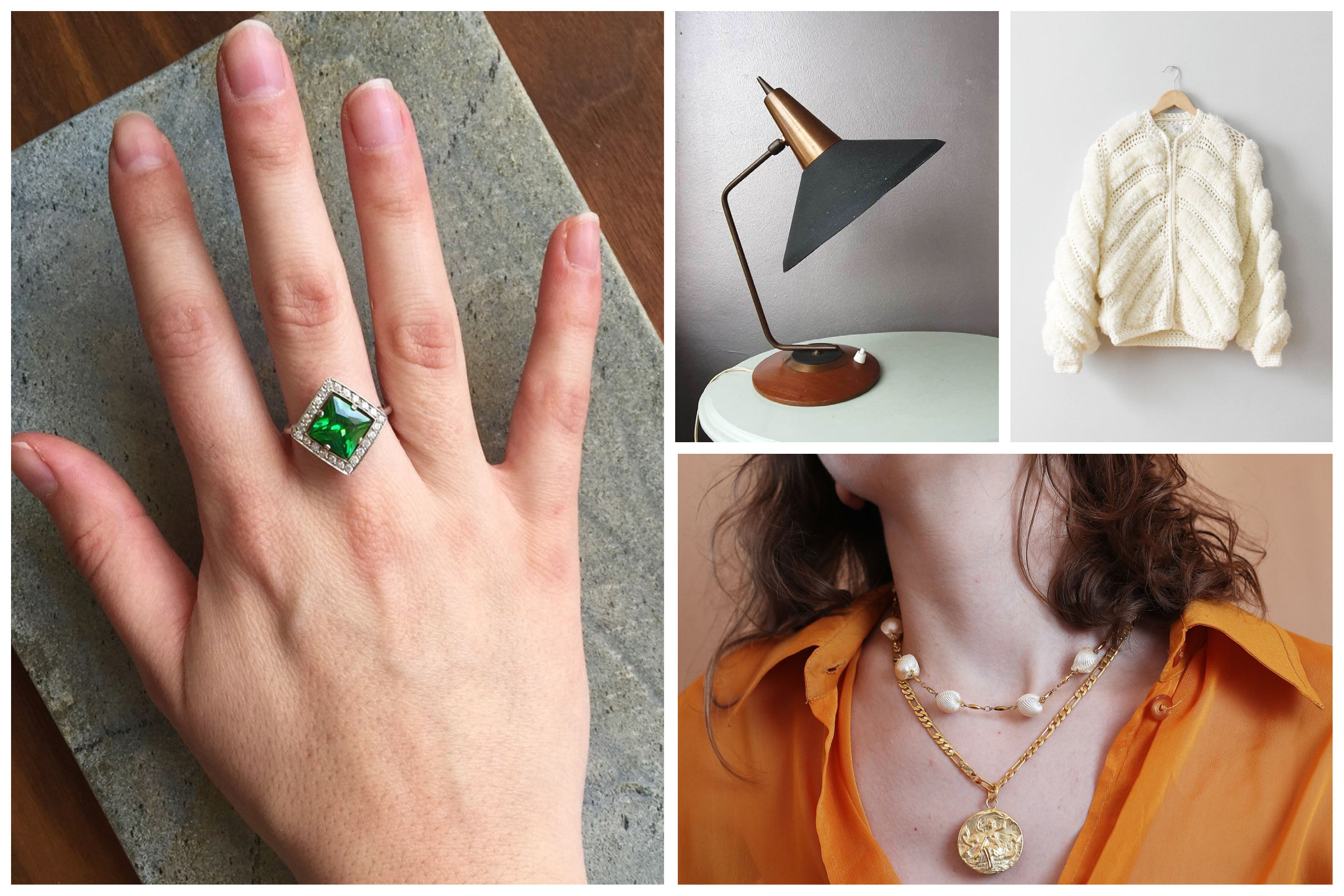 New vintage bestsellers: There are plenty of items on the rise in the vintage marketplace. For apparel and accessories, keep an eye on t-shirts and standout rings. For the home, consider rugs, serveware, and tableware.
Cold weather clothing: Trendsetters are turning an eye to yesteryear for outerwear inspiration. Source vintage jackets, coats, scarves, and hats to draw in discerning buyers.
Vintage engagement rings: Etsy is a go-to source for once-loved engagement rings. Popular styles include art deco bands.
Standout accessories: The vintage category could see the effects of the above-the-keyboard dressing trend, as shoppers seek out splashy tops, jewelry, and accessories for sparkling on screen.
Retro spring: The cheerful and colorful sensibility of popular vintage patterns and prints (paisley, florals, stripes, tie dye, and more) makes a natural companion for spring fashions.
Was this report useful? Help us improve future reporting by sharing your feedback.