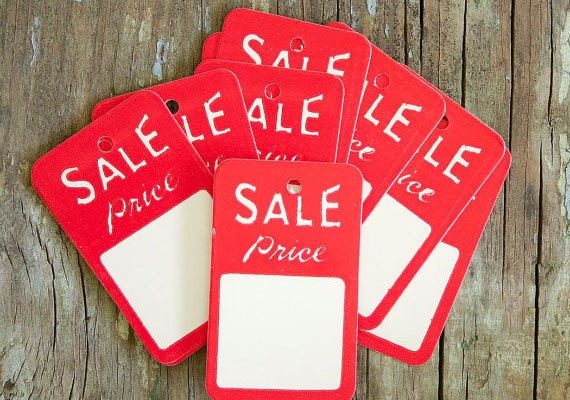 Offering discounts can be an effective way to hook in shoppers. There are plenty of discount strategies out there, including buy-one-get-one-free offers, coupons and rewards programs. With all those choices, it can be tricky to determine which approach to discounts – if any – is right for your business. Here are five tips to keep in mind when planning your promotions.
Time With Tact
When hosting a sale, be mindful of timing and frequency. Offering sales too often can train customers to wait for a markdown before making a purchase. Customers may also start to think that your regular prices are too high. So when should you offer a sale? You might have to go through a trial-and-error process before finding the right strategy for your shop.
Tina Gasperson, owner of Etsy shop tinahdee, has sold more than 7,800 rings since starting her business in 2008. Over the years, Tina, whose shop is based in East Lake-Orient Park, Florida, has learned to take the temperature of the overall retail climate by visiting her local mall and noting how many retail jewelers are holding big sales. During one holiday season in the thick of the most recent recession, for example, she saw extreme sales as an indication of a struggling economy and temporarily priced her jewelry accordingly. Tina doesn't always follow the pack by holding sales at traditional times, such as Black Friday. Instead, she listens to her gut instincts and looks at her shop's historical trends. For instance, she has noticed that many customers are willing to pay more for her jewelry during tax refund season, so she avoids holding sales at that time of year.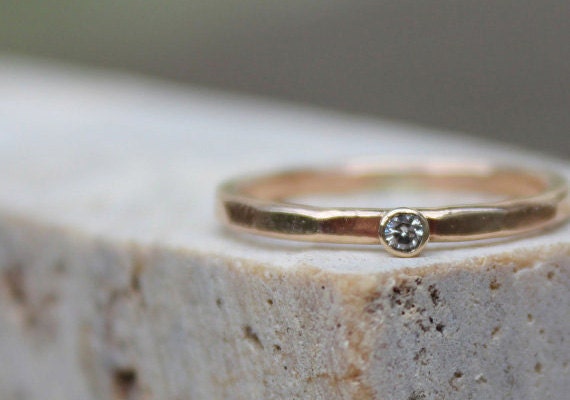 Reward Loyal Customers
In addition to attracting new buyers, offering discounts can be a great way to encourage repeat business. For instance, you might send a coupon to new buyers to thank them for their purchase and encourage them to come back to your shop. Tina of tinahdee sends exclusive coupon codes to her best customers on a regular basis. "I reserve the largest discounts for people who are loyal and have signed up for my Facebook page and newsletter," she says. She encourages people to subscribe to her newsletter with an alluring sentence at the top of her website: "tinahdee wants to make you a free ring – subscribe now." Subscribers are automatically entered into a drawing for a free piece of jewelry, as well as a special discount on their birthdays. By trying out different discounts over the years, Tina has determined that 20 percent off is the sweet spot for her target market.
To pinpoint which type of coupon might work best for your business, read Encourage Repeat Business With Improved Coupon Codes.
Be Clear About Your Policies
Explaining your approach to bulk orders and discounts in your Shop Policies helps establish ground rules with customers. Diane Sudhoff, owner of South House Boutique, an Etsy shop based in Maryville, Missouri that sells home décor and event accessories, clearly states in her policies and listings that her shop does not offer bulk discounts on Christmas stockings. "People are always asking me for discounts on my stockings," Diane says. "I'll politely say that everybody gets the same price whether they're buying one or 12. The stockings still come off my sewing machine one at a time!" Being able to point to her shop's written policy on bulk discounts saves time and makes customers less likely to press the issue. Be sure to revisit and update your shop's discount policies, particularly if you're receiving repeat inquiries about certain rules.
Beware of Underpricing
The power is in your hands to decide how and when to offer discounts. "If you devalue what you're making, you devalue yourself and the entire Etsy community," says Diane of South House Boutique, noting that pricing can be intertwined with an overall perception of value. "I want to treat handcrafted as different than mass market," she says,  "because it is different."  Tina of tinahdee experienced the power of pricing firsthand when she received a Convo from a customer saying that one of her $75 rings was overpriced. Instead of lowering the price, Tina doubled it. The ring sold the very same day. "It's not always true that if something isn't selling you have to lower the price," Tina says. "You're chopping yourself off at the knees if you lower the price too much, because people will think there must be something wrong with an item if it's so cheap."
Want to learn more about pricing? Read 4 Ways to Conquer Pricing Pitfalls.
Run Added-Value Promotions
Promotions don't have to cost money. Diane Sudhoff, who has sold more than 5,000 items since starting South House Boutique in 2008, has never held a traditional sale in the shop. Instead, she has found ways to generate the buzz of a sale without lowering prices – and cutting into profits. For example, one September (a popular month for wine tastings), she offered a limited-time special: Customers who bought a wine bottle bag from her shop received a free download of a wine tasting scorecard, an item that she usually sells for $5. Since she had already designed the scorecard, it did not required additional time or money to produce. Better yet, it offered an incentive to customers, who responded well to the sale.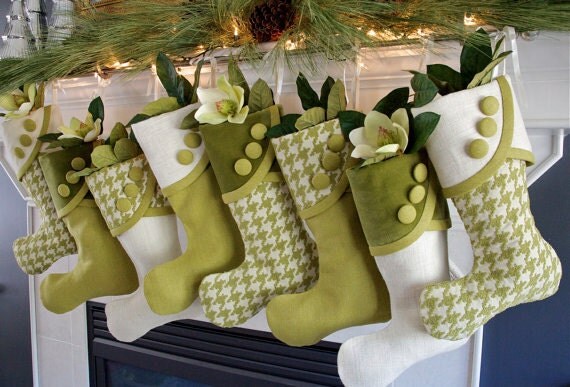 Diane has also used promotional techniques to benefit causes close to her heart. During the 2011 holiday season, she added a $1 donation to Heifer International to the price of a stocking. The following year, she teamed up with members of her local Kansas City Etsy team to raise money for Harvesters, a non-profit that runs a local food bank. Diane tacked on an extra $1.25 to the price of each stocking and added a matching donation of $1.25 for each sale, out of pocket. The promotion was an incredible success. So far, Diane has sold 491 stockings, which, at a $2.50 donation per order, provided 6,137 meals to community members in need. Diane says she loves being able to give back at Christmas time in a way that doesn't cut into her success and viability as a business owner. "I'm not offering to go cheaper," she says. "I'm giving customers extra value, and in this case, that extra value is a donation to help someone else in need."
Have you tried an off-the-beaten path promotion? Share what you've learned in the comments.