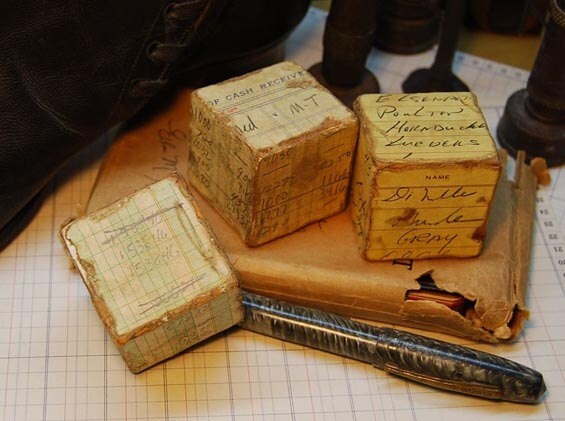 As a US-based Etsy seller, you're probably aware of some of the common tax deductible expenses — things like material costs and various shipping and bank fees associated with doing business online. However, there are additional tax deductions that most Etsy sellers are eligible for that don't necessarily show up as part of your cash-based income and expenses. Read on to learn more about how, as an Etsy seller, you can maximize your tax deductions this year.
First, some of the common taxable expenses that most Etsy sellers are aware of:
Cost of Goods Sold
This might sound like a big business manufacturing term, but cost of goods sold certainly applies to all Etsy sellers. Anything you are selling on Etsy has product costs, from the fabric and thread used to create clothing, down to every last bead on handmade jewelry. Be sure to include all of those costs for any items you sold last year when it's time to file your taxes. They are all considered cost of goods sold and should offset your sales of each item.
PayPal and Other Bank Fees
Every time you receive money through PayPal, a small percentage of that transaction is kept by PayPal — this expense is generally known as a bank fee, and it is a tax-deductible expense. If you collect sales through other payment methods, like credit cards, those merchant or bank fees are also deductible.
Listing and Advertising Fees
As a seller on Etsy, you pay a small fee for each listing and sold item, both on a per transaction basis as well as a percentage of the selling price. Those fees are certainly tax deductible, and you might have other advertising fees that you should include as well. Did you pay for Promoted Listings or keywords on Google? Did you have business cards or brochures made? All of those are marketing expenses that should be deducted from your taxable income.
Postage and Shipping
All of your shipping and related fees should be included in your expenses as well. This includes postage and any packaging materials (even the tape on your boxes!). If you drive to the post office to drop off your goods, that mileage can be deducted as well. I'll explain this below as we venture into some more frequently missed deductions.
Be sure to consider these commonly overlooked tax deductions:
Home Office Deduction
Many of you sell on Etsy out of your home, but very few take a home office deduction.
The rules for qualifying for a home office deduction are pretty straightforward. A good rule of thumb is that as long as you are using a portion of your home exclusively for business (even if it's just the area around your desk) and you handle administrative tasks from that location, then you qualify for a home office deduction. You should consider either taking a deduction this year or setting up your home office so that you are eligible for a home office deduction next year.
Vehicle Expenses
Remember those costs of goods sold we mentioned earlier? While some of those goods may show up on your doorstep, the odds are that you also venture out beyond your stoop to find arts and craft supplies. The miles you drive to drop off packages at the local post office of shipping center qualify as well. Check with the IRS for the most up-to-date rate you can deduct per mile.
Accounting and Taxes
Whether you used tax software or an accountant, you probably incurred some type of fees to get your taxes filed last year. Those fees were likely incurred last year and are a tax deduction. Similarly, any tax preparation or filing fees you incur this year will be deductible when you do your taxes the following year. If you've set up an LLC for your business, those setup fees paid to an attorney or an online legal service are tax deductible as well.
It's very easy to overlook opportunities for tax deductions, or to shy away from potential deductions for fear of a dreaded IRS audit notification. However, if you keep good records of your business transactions and follow the IRS guidelines for what is deductible, you're doing yourself a disservice and taking money out of your own pocket by not maximizing your tax deductions.