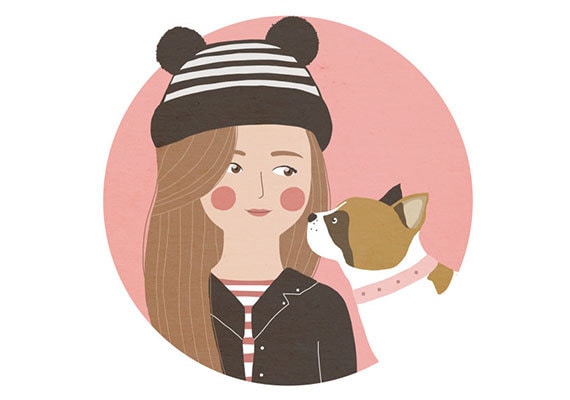 When two severely ill Icelandic sheep were delivered to Stacy Murphy's doorstep in Redding, Connecticut back in 2007, she vowed to do everything in her power to save their lives. Adopted from an animal rescue in Washington, Willoughby Samuel and Rose Bud became Stacy's "Sweet Peas," now the beloved namesakes of Sweet Pea Farm. Thanks to her dutiful care, the two young sheep made a full recovery.
Over the years, Sweet Pea Farm has developed into a self-sustaining business and animal sanctuary, with the addition of cats, finches, dogs, rare-breed chickens and honeybees. As the occupants of the farm have grown, so too have its offerings. Producing everything from honey-based cosmetics to fresh baked goods, the business has flourished over the years, selling at local markets and coffee shops. Stacy credits her animal companions for much of her success and learnings over the years, and she's not alone.
Countless Etsy shop owners rely on the companionship of their animal counterparts when running their businesses from home, looking to them for stress relief, product inspiration and entertainment. To learn more about the value of pets for business owners, we spoke with Etsy sellers who gladly call their four-legged friends coworkers.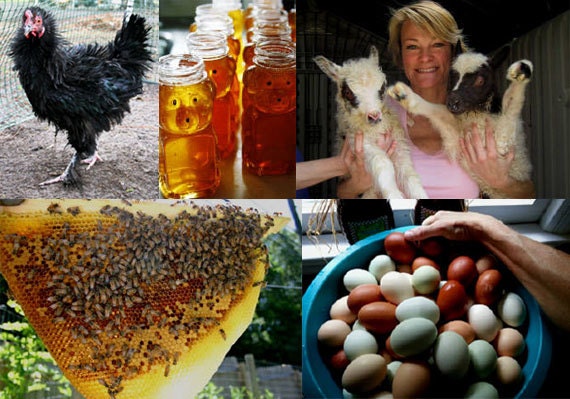 Inspiring New Products
Often, the most successful products are born out of necessity. When Jackie Starker adopted her dog, Amelie, she struggled to find treats that weren't loaded with preservatives or artificial ingredients. She began to make all-natural treats out of her home in Philadelphia, and soon friends and family were lining up to buy them. Since starting Amelie's Bark Shop in 2010, Jackie's expanded her offerings to include pet toys and dog sweaters, all made with natural and organic materials. Her long-standing motto for developing new products? "If I wouldn't give it to Amelie, I won't sell it," Jackie says. "She deserves the best and so do my customers' companions."
For Toni and Mark Nicholson of RCTees, opening an Etsy shop was a natural extension of their Decatur, Alabama-based screen printing business. The real challenge came from finding design inspiration that would resonate with their new online market. Luckily the answers were sitting right in front of them — one purring and the other wagging her tail. With Abby, a 9-year old ginger cat, and Roxanne, a 15-year old lab mix, in mind Toni and Mark began to develop t-shirt designs closely tied to their personal lives, resulting in deep-rooted customer connections. "Buyers share photos of their own pets with us and of recipients wearing our designs, not to mention some of the funniest stories," says Toni. "They're much more than just our customers; they're our friends."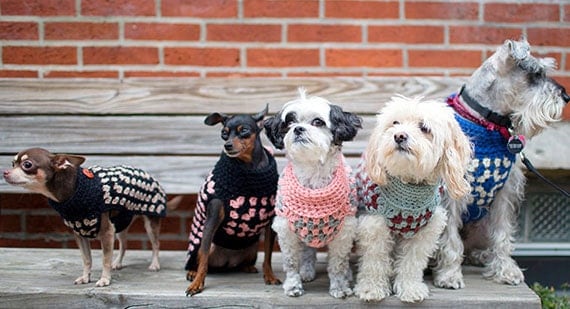 Providing Stress Relief
Having an animal to keep you company during high-stress periods is a powerful method for combating anxiety and burnout. According to a study by the American Animal Hospital Association, 76% of pet owners attributed their reduced stress to the presence of their pets, a fact Etsy seller Cal Patch can attest to. The owner of Hudson Valley-based shop Hodge Podge Farm and her chihuahua, Gertie, have been virtually inseparable for more than 15 years. When teaching sewing classes or selling at craft fairs, "Gert" is most often found strapped to Cal's side in a stylish homemade dog sling.

Calm, smart and expressive, Gertie has been an ideal companion for Cal since she started her solo selling endeavours in 1998 in New York, keeping her company and serving as the ultimate crowd pleaser and conversation starter. "If I sold chihuahuas, I'd be a millionaire!" says Cal. Since moving upstate, Cal's extended animal family has continued to grow, including a recently adopted puppy named Pippi, a cat called Trissy, and nine roaming chickens. A vital part of her life, her pets keep her laughing throughout the day, often wandering into her product photo shoots and striking a pose.
Adding a New Perspective
Whether it's a dog tail thumping on the couch of your otherwise quiet apartment, or horses stretching their legs on the acreage of your family farm, it's nice to know that life exists outside of the day-to-day challenges of running your own business. "I could easily become a hermit and never leave the house," jokes Cal. "But the animals require trips outdoors several times a day, and once I'm out I remember how great it is to breathe in fresh air, stretch my legs and see what Mother Nature is up to!"
Stepping outside and witnessing firsthand the detrimental effects of urbanization on their desert community, Sandy Swan and her husband, Bruce, set out to combat the negative impact on local wildlife by cultivating an animal-friendly outdoor space for local wildlife in their own backyard in Palm Desert, California. The pair were inspired to start their nature shop, Barefoot Swan, to educate others on the importance of developing micro-habitats with bird feeders and native plants after happily playing host to birds, butterflies, bees, lizards and other creatures. Having an awareness of the natural world adds a richness to life, and an appreciation for our place as fellow inhabitants on this planet, explains Sandy.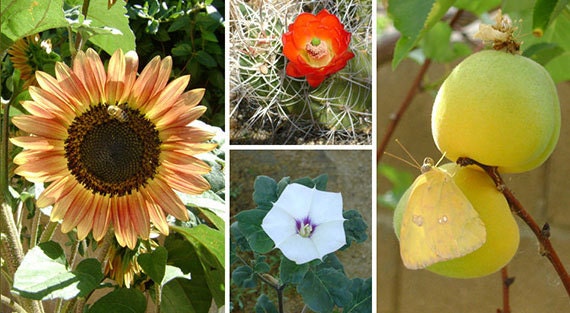 Inspiring Empathy
Fifteen hundred custom pet portraits later, Lisa Williams and Amanda Kressler of Lamanda Designs in Lowell, Massachusetts credit their love of animals for continually inspiring their creative process. "We try to paint each portrait as if it were our own pet that we love and care for, putting careful detail and personality into our work," Lisa says. When the pair first started out, they struggled to get past the somber nature of many of the stories they were hearing from owners who had recently lost a pet. "Eventually, we realized that those stories are the best part of the process because of how special the painting will be for them as a way to remember their animals," explains Lisa. Over the years, they've received numerous heartfelt responses from customers, including tearful videos of recipients unwrapping portraits in memoriam.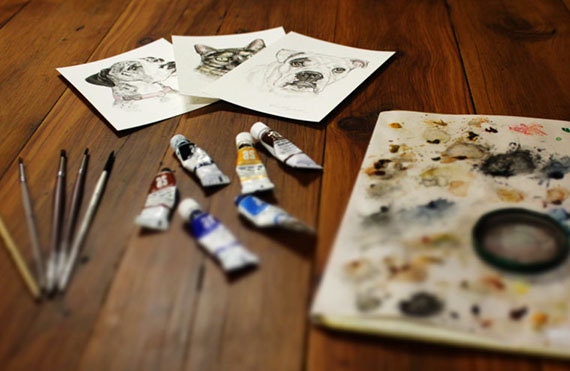 Pro Tip: Keep a Lint Roller on Hand
If you decide to add an animal to your family, it's impossible to avoid certain realities like customer allergies, excess animal hair and accidents in the workplace. But, for these animal owners, pets are well worth the challenge. "We've gone from keeping our workspace a pet-free zone for fear of turning away potential customers to joking with our customers about not charging extra for stray pet hairs that might be included in their packages," says Toni. "Though I do keep a lint roller handy just in case."
If you have employees who will be around your studio pets, make sure you're aware of any allergies. Regular vacuuming can help keep pet hair and dander in check. Be sure to communicate with customers too. Cal often features her animals in her product photos, which she suspects customers with allergies take as a hint. "The best kind of people are those who love animals, so I'm sure my customers don't mind too much," she says.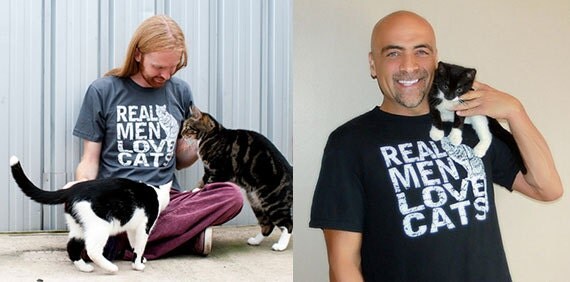 Do you share your workspace with furry or feathered friends? Tell us about them in the comments.