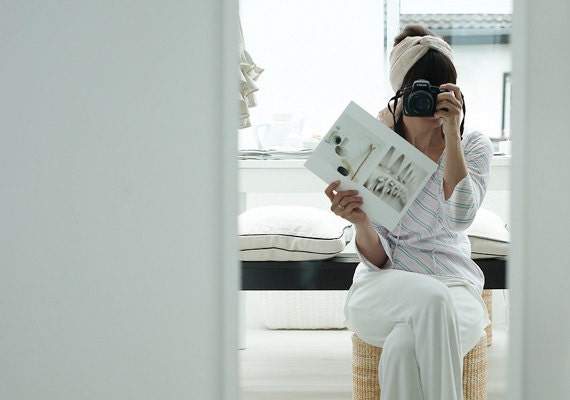 Your shop's About page is the perfect space to let potential customers, fans, and the press get to know you and your work. This is your opportunity to share your style, personality, and creative vision. Here are some ideas for what to show, and examples from sellers to help inspire you to tell your story in photos.
1. You!
Etsy shoppers love that they are connecting with and buying from you, the artist or curator. Seeing a picture of you turns you from an abstract concept into a real person! Photos of you with your work or you in your space show off your style and craft as well.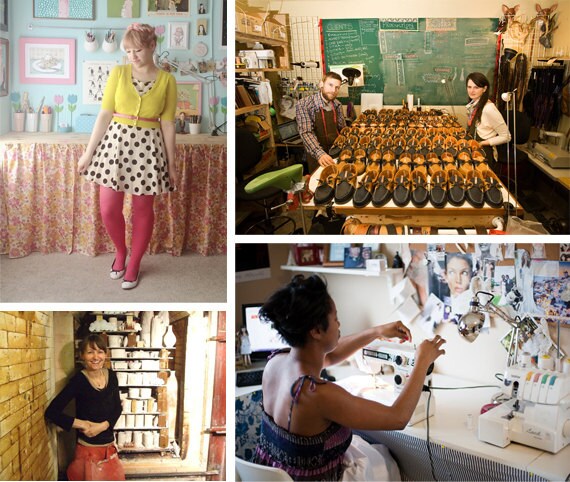 2. Your Creative Process
Wow us with your skills by showing us how you work! Seeing the effort that goes into a piece can help the buyer see the value in what you do. For example, when I first came to Etsy, I noticed that some art prints cost significantly more than others and didn't understand why. When I learned that these were hand-pulled prints — each an original piece of artwork that was literally paint on paper — I then understood their value, and went on to purchase a few!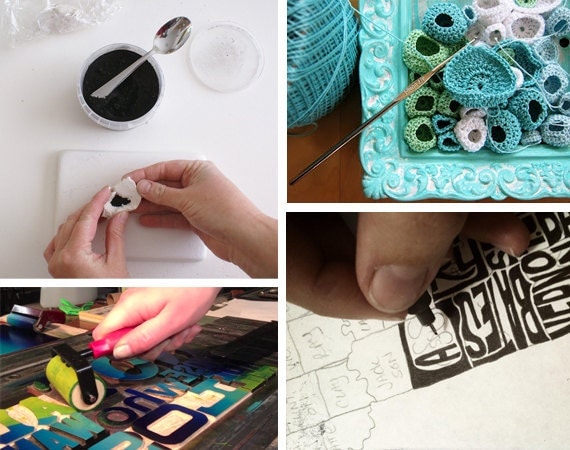 3. Your Space
If your space reflects your style, this can be a great glimpse into your creativity. While really gorgeous studios can be terrific in wide shots, often a detail photo of a shelf of treasures, an inspiration wall, or your inviting collection of materials will help us see your taste as well.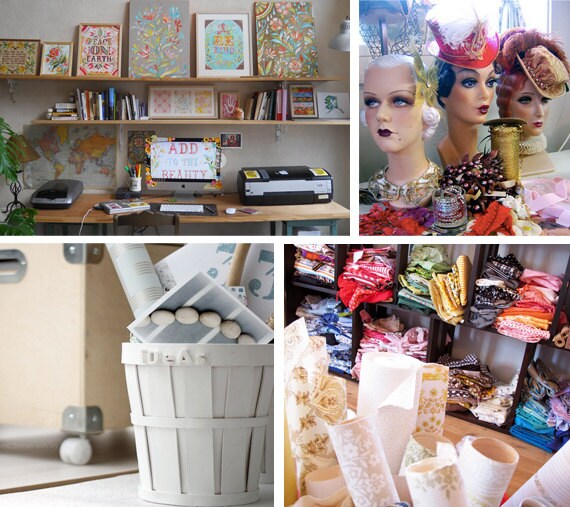 4. Glamour Shots
No, I don't mean the American photo studios of the early '90s when my awkward pre-teen self was immortalized in a bedazzled denim jacket and too much makeup (ai ya!). Rather, photos of your goods — usually a collection or vignette — that help show your aesthetic.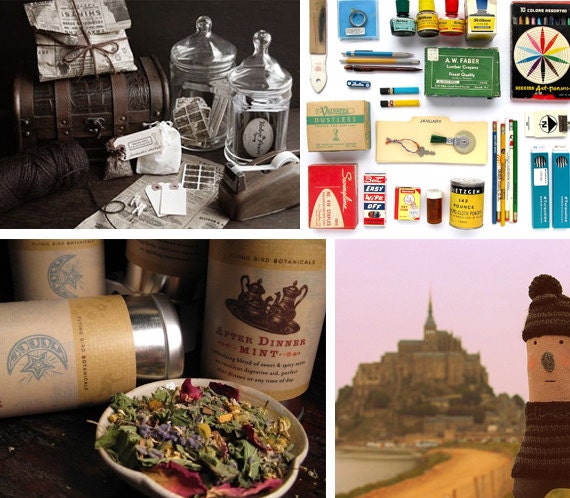 Extra credit: Be sure to read Tips for Your Shop's About Page for more advice!
What are you showing in your shop's About page photos?