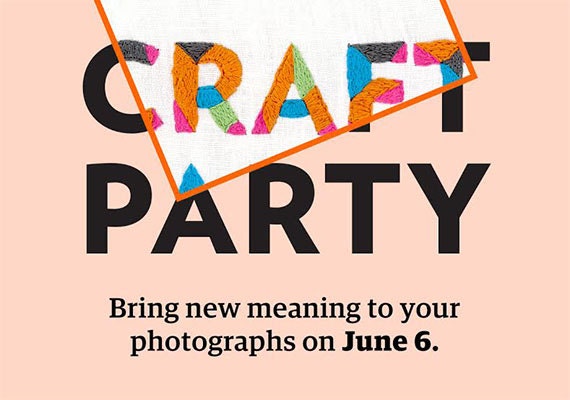 Are you always searching for new ways to market your Etsy shop? Sure, online social networks can be a great place for spreading the word about your business. But don't overlook the power of meeting potential customers face-to-face. Craft fairs, trade shows and other events that don't involve selling are great venues for promoting your business in person. Case in point: Craft Party, Etsy's annual worldwide celebration of crafting and community. With Craft Party 2014 slated to take place around the world on June 6, now is the perfect time to get involved. RSVP to a party near you today and ask the host how you can participate. Meanwhile, read on to find out how savvy hosts and partygoers are promoting their products – and those of fellow Etsy sellers – at Craft Party.
Find the Perfect Location
When Katja Munoz, owner of jewelry shop KMBerlin and co-captain of the Berlin Street Team, started planning her 2014 Craft Party, she brainstormed event spaces that might bring in potential Etsy buyers. Modulor, a 26-year-old craft supply store in Berlin's Kreuzberg neighborhood, is an institution among German creatives and designers. The store's rooftop terrace was an ideal location for the Berlin Craft Party, since the store's buyers align so well with Etsy's target audience.
Pro Tip: If there's a Craft Party happening near you, check out where it's being held and research the space. Does it seem like a place that might attract customers in your target audience? If so, this is your chance to shine, even if you simply join the festivities and hand out some business cards.
Set Up a Mini Market
Julie Richarme, founder of Richarme Jewelry Design, started the Tampa Bay Etsy Crew in 2011. That year, she also began hosting the Tampa Craft Party, which is now in its fourth year. Like many Craft Parties, the Tampa event is free and open to the public, so to cover costs, the team sets up a mini market featuring 25 Etsy vendors within the party space. Each vendor contributes a nominal fee to participate in the exclusive market.
Once it's party time, a D.J., craft stations and the intimate Etsy market create an inviting atmosphere for attendees, attracting passersby as well as return guests from past years. "When people get in, they walk around all the vendors and check them out," Julie says. "Guests can do a little shopping, grab a snack and then do any crafts or demos they'd like. It's so fun seeing people line up to come in!"
Pro Tip: Never sold in person at a craft fair? See if your local Craft Party includes a marketplace. Even if you aren't ready to set up a table this year, Craft Party might be a great place to see what an intimate, low-key craft market is all about. Take the opportunity to chat with vendors so you're ready for next year.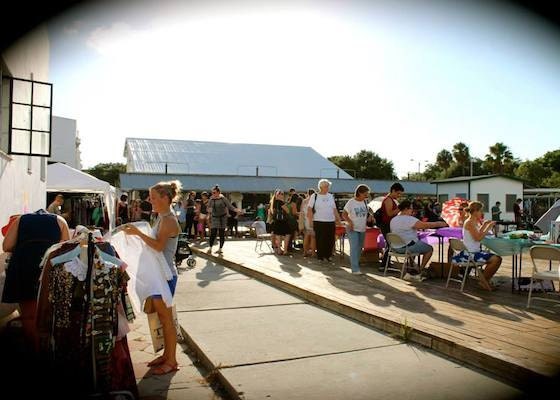 Use Products as Props
Even if you're not selling items at Craft Party, you can use the occasion to showcase your products. Margaux Meunier Le Cann, one of two designers behind the Etsy Shop Antonin + Margaux, hosted a Craft Party along with Team Nantes in France last year. She and her teammates decorated the space with a pop-up display of items from their Etsy shops. Between do-it-yourself workshops, attendees could peruse a table of Etsy wares (shown below) and a small booth featuring items from team members' shops, alongside a stack of business cards. "Each seller brought a small object for the booth, because we wanted there to be enough space for every teammate who wanted to participate," recalls Margaux, Captain of Team Nantes. "People didn't buy things during the event, but our teammates told us that they had lots of visits to their shops after the party."
Pro Tip: Do you sell small items that could be used as party props? Check with your host to see if she needs any help decorating. There might be an opportunity to display your wares.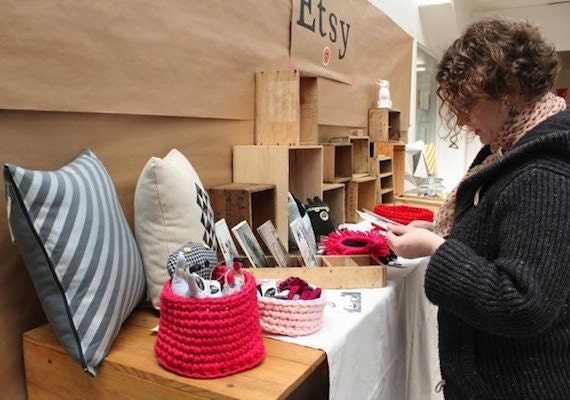 Hold Live Demonstrations
Live demonstrations represent another way for Craft Party hosts to increase party attendance and showcase the creative talents of Etsy sellers. Nafsika Kokkini, owner of Nafsika Jewelry and Captain of the Greek Street Team, discovered that guests attending their Craft Party in Athens loved watching Etsy Sellers make items that were then raffled off during the event. Sellers also showcased examples of their work, tools and materials during the party, which highlighted the hard work, time and expertise that goes into creating their items.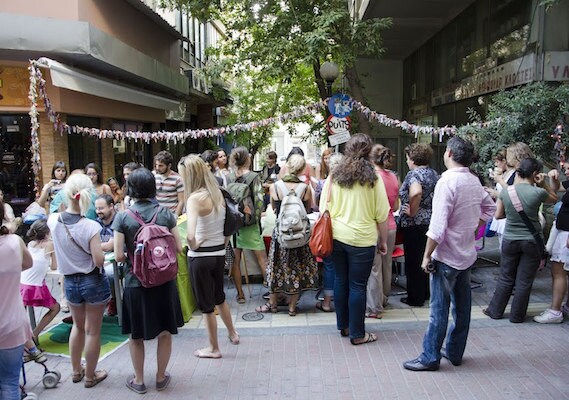 Put a Creative Spin on Party Promotion
Karli Dendy, co-founder of designosaurYEAH and Captain of the Brighton Sellers Team in Brighton, United Kingdom, was planning a local Craft Party last year. She secured an event space with a window display, knowing that the window, which was situated between an ice cream shop and galleries in downtown Brighton, could give her and her teammates some exposure. She negotiated with the owner of the space to keep an Etsy display in the window for a set time period after Craft Party. During the party, Etsy sellers crafted parts of the display. Not only were shop names displayed in the window, but the displayed generated some buzz and was highlighted on several blogs. With a great story of grassroots marketing along with photos of the resulting display, Karli was also able to promote her Team of sellers on social media after Craft Party.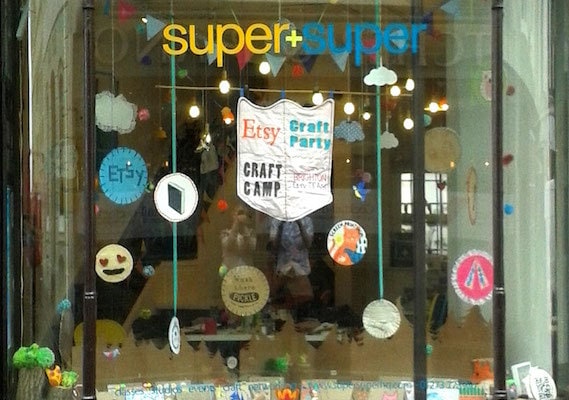 Pro Tip: Unable to attend an Etsy Craft Party this year? No problem. We'll be creating social media buzz via our #craftparty hashtag on Friday, June 6 and throughout that weekend. Get involved from home by crafting with us and sharing your comments and photos on Instagram, Twitter and Facebook along with thousands of partygoers.
Do you plan to promote your shop at a Craft Party near you? Share your ideas in the comments below!