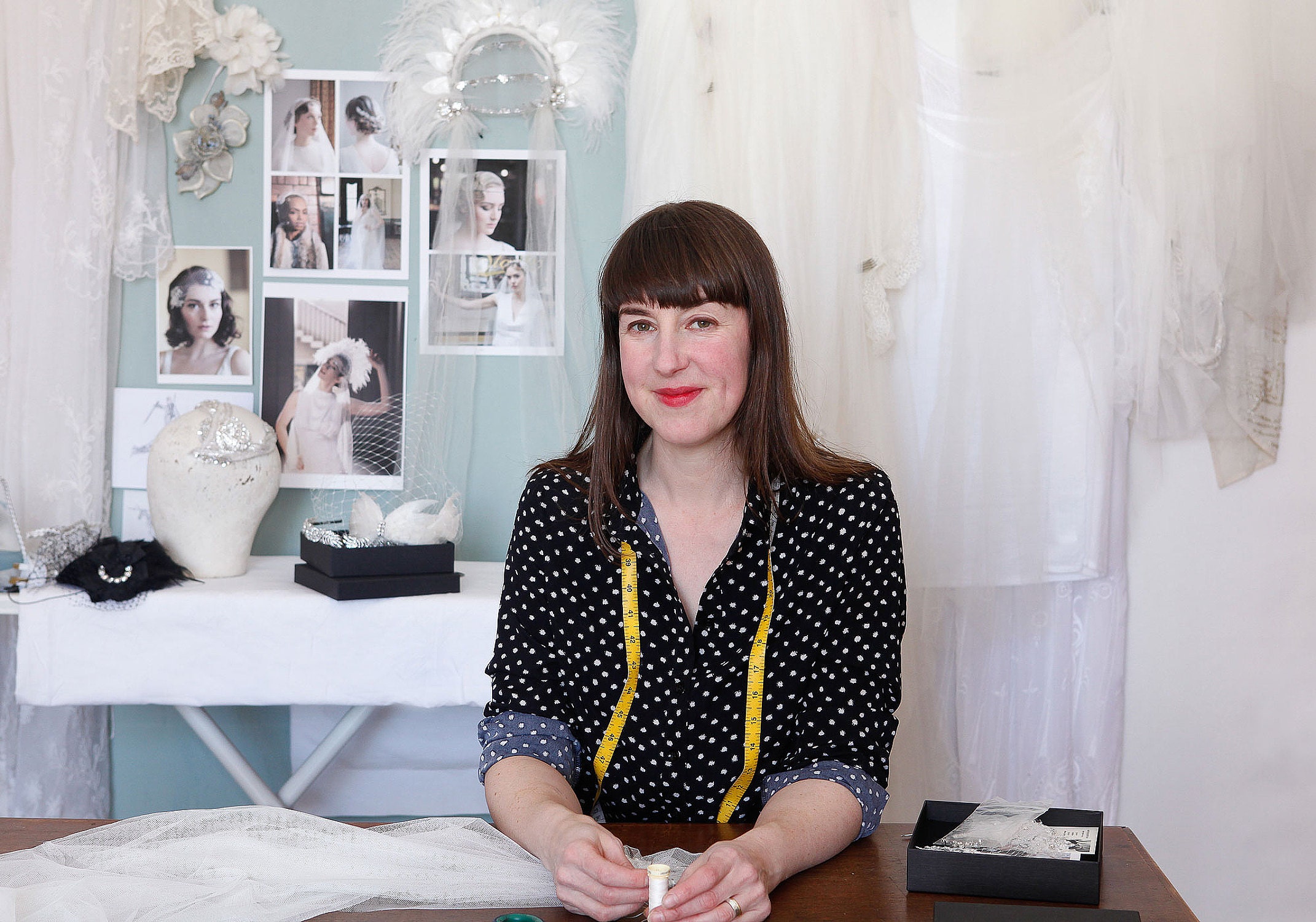 Before she started a vintage-inspired bridal accessories business called Agnes Hart, Rae Birch-Carter worked as a costume maker for a small London costume house that specializes in designing wardrobes from 1700 to 1960 for film and period dramas. On the job, she honed her sewing skills and knowledge of fashion history. After her first child was born, Rae decided not to return from maternity leave and instead focus her energy on raising her family, which now includes two school-age sons. To earn a living while raising her kids at home, she worked as a registered child-minder for eight years.
Rae was preparing to go back to work when her younger son started school. Then a friend told her about Etsy. "It seemed like a nice little creative thing to do," she says. "I'm a creative person, and I was ready to start something again." She made a few small headpieces from silk and recycled materials and listed them on Etsy. Three weeks later, after she had nearly forgotten about her dalliance with selling online, she sold her first item, a snow-white fascinator, to a bride-to-be. Encouraged by the sale, Rae listed more items in a white-and-cream palette. Though she had never planned to become a wedding vendor, her Etsy shop slowly grew from a hobby into the bustling full-time business she runs today. Now, she ships wedding veils, headpieces and accessories around the world and, by extension, gets to take part in a special milestone in her customers' lives. Her husband, a sculptor by trade, helps her keep up with demand by fabricating metal and crystal combs and headpieces for her collection. Recently, Rae met Seller Handbook writer-editor Julie Schneider in her small, communal private studio space in East London to discuss how she established her wedding business while raising two kids.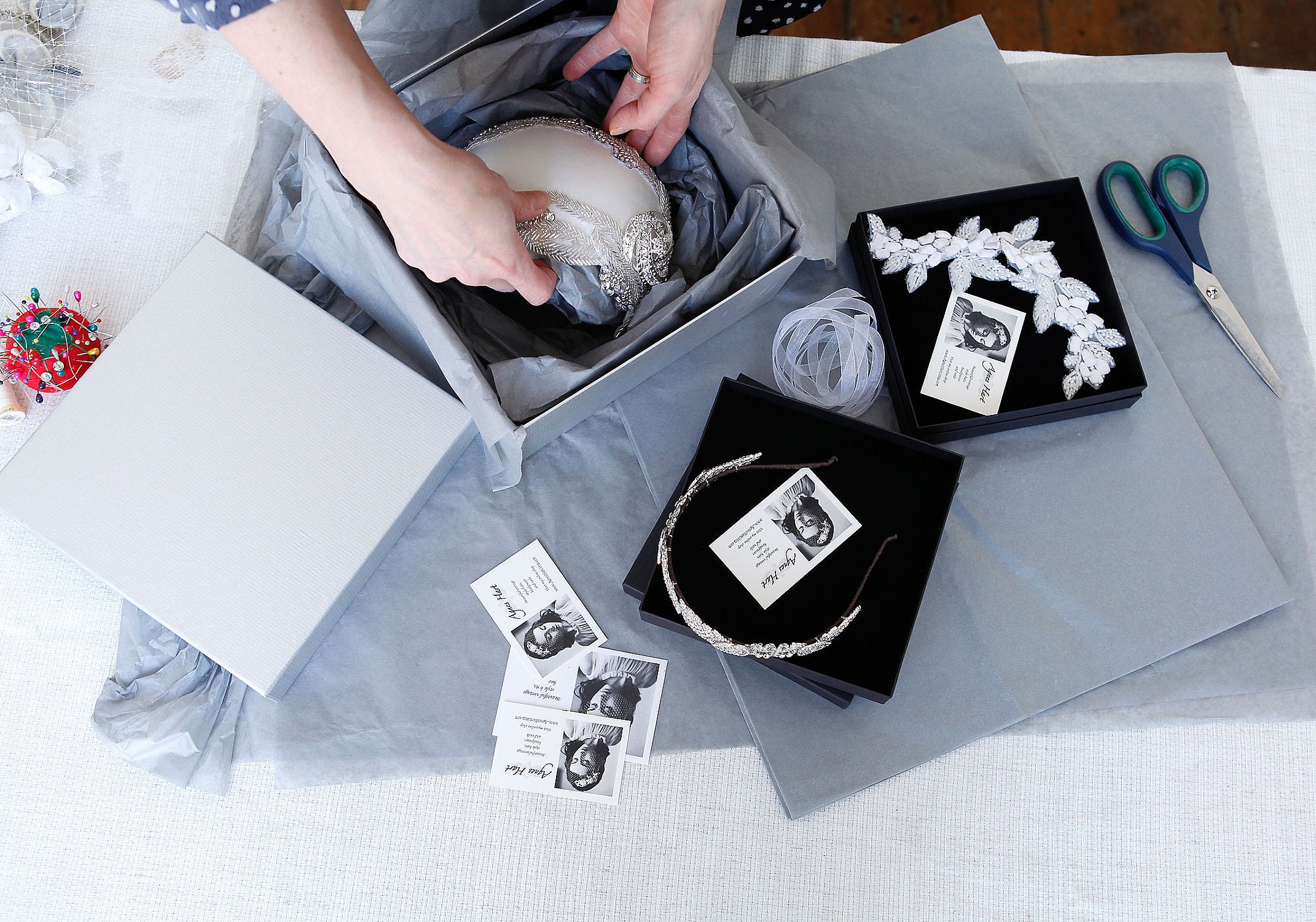 How do you balance running a business with raising a family?
I find it easier now that my children are in school. One advantage of being self-employed is that you have flexibility. When there's a school concert, I can usually go. I pop between home, the studio and the school; they're all within a triangle of 10 minutes from each other, and that makes things possible. During the day, when my children are at school, I do all the preparation work, including cutting out the veils and embellishments and blocking and wiring hat bases, to build up the work I can do at home. My work involves a lot of hand sewing, which I do in the evening whilst watching a film with my kids or watching television after the kids go to bed.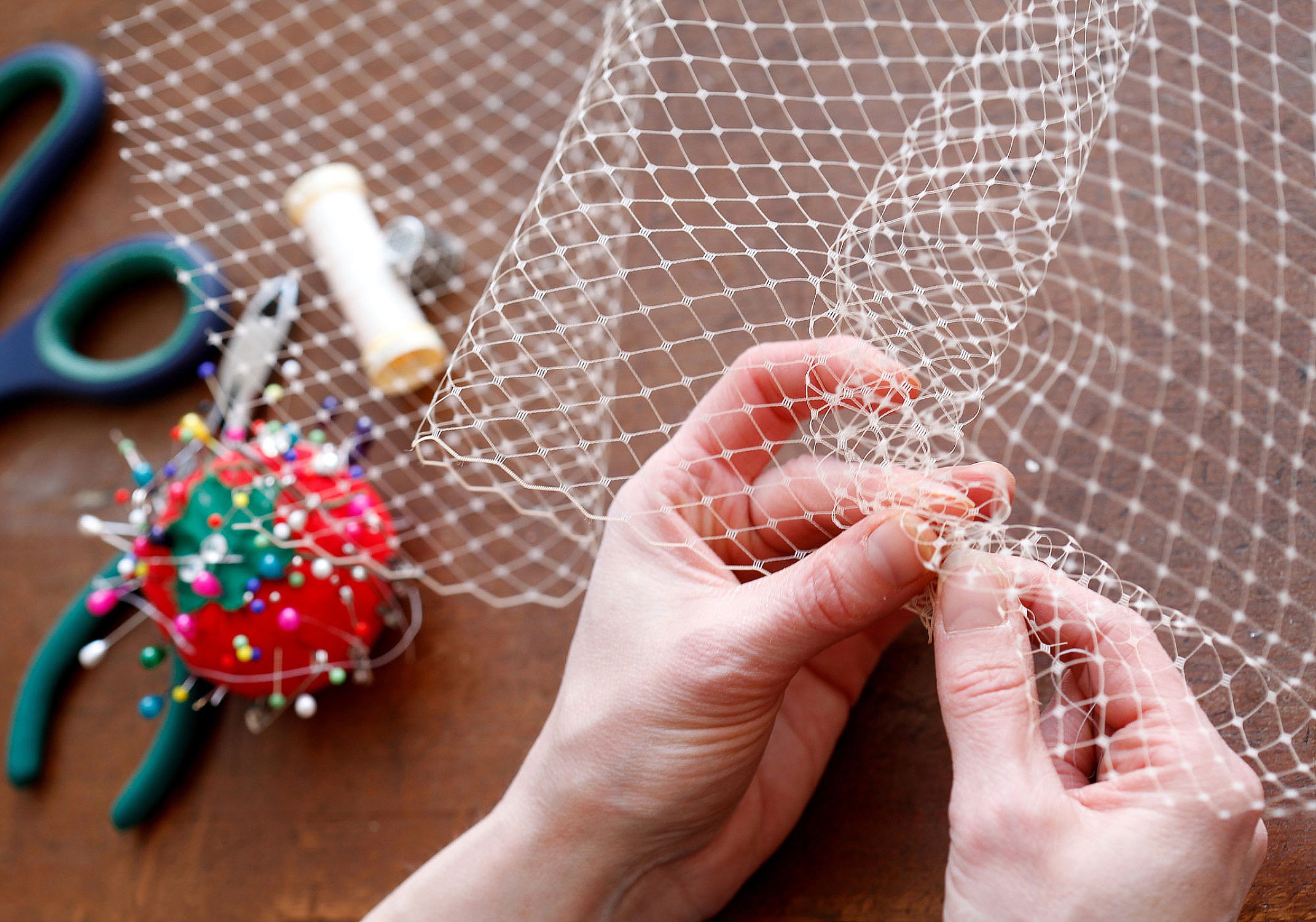 Working with a spouse can be challenging. How do you manage it?
We don't work in the same room. We have our own spaces, and that's how we manage. He works in his sculpture studio up the road. I make the veil elements, and he makes anything that's made of glass or metal. My husband is also a fine artist. He has a big exhibition coming up in the next couple of months and, as a result, I've had to remove all the things that he makes from my shop temporarily, until he's done preparing for his exhibition. So, it can be quite difficult to juggle. I think we are compatible because we're both completely perfectionist about things. I know he'll always do a really, really good job. That makes it easier, because we've got the same standards in terms of the quality we expect to put out. As a team, we live on our earnings from Etsy. We support our family on it.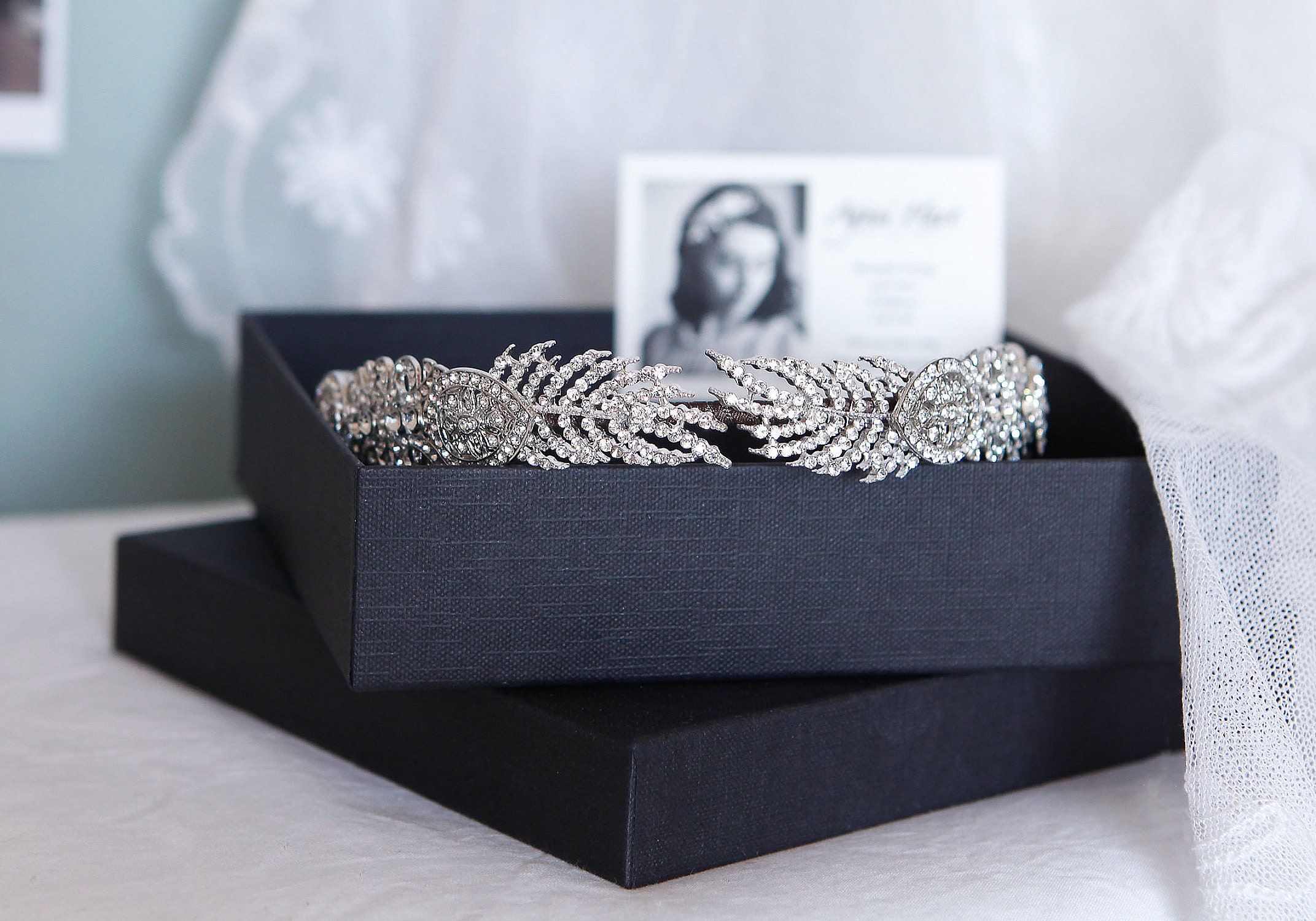 Describe a pivotal business decision that you've made.
Collaborating with people to get much better quality photographs was key for me. Here in East London, there is a big creative community. Through friends of friends, I teamed up with a young photographer and found a make-up artist. I've been working with the same photographer, named Christina Solomons, for four or five years now. It's really important to stay loyal to the people that helped you out in the beginning. And, together, we developed a style that just seems to work. So, it's very much a partnership.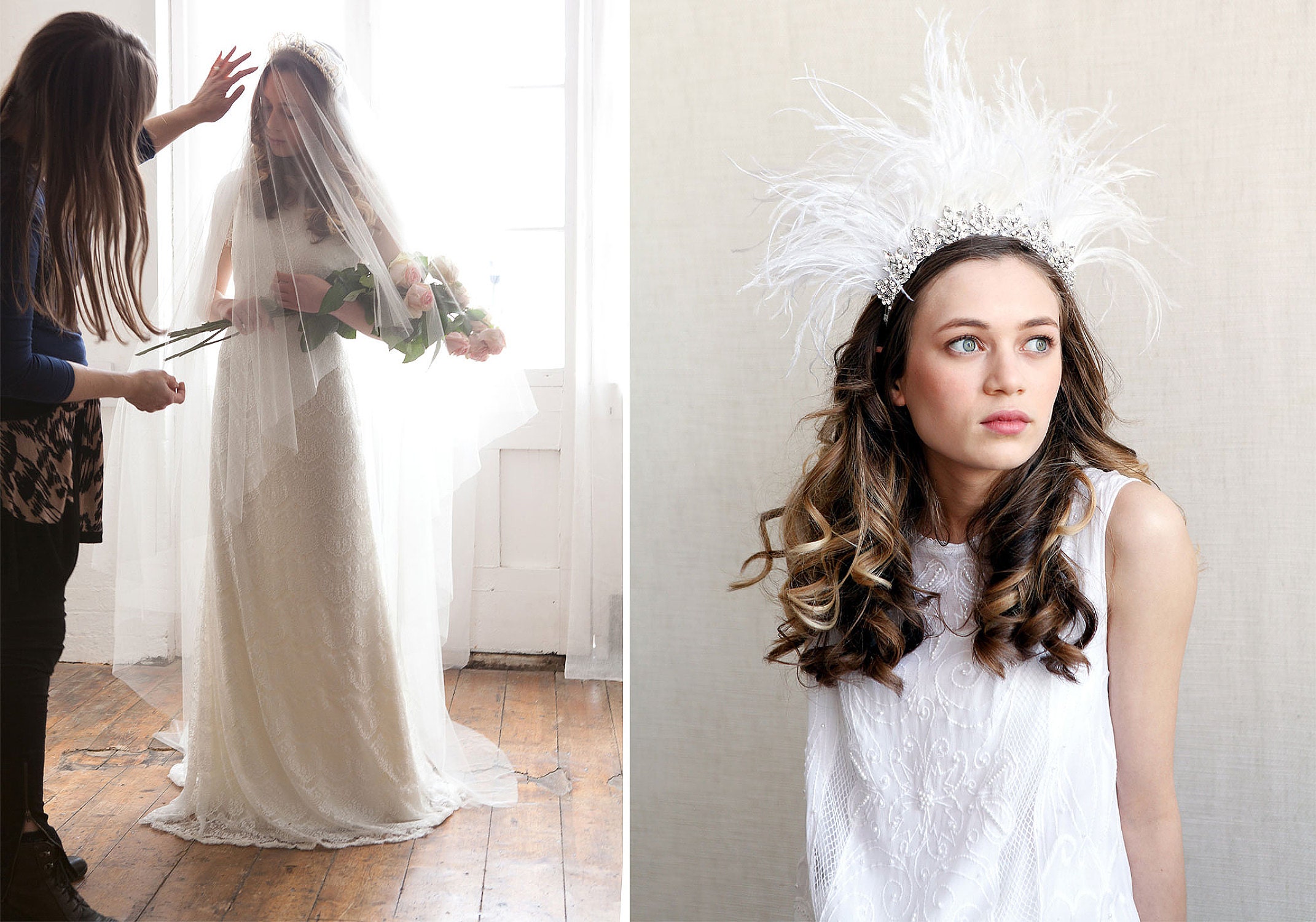 How do you find models?
The models I hire are very rarely professional models; they're usually just ordinary girls. I have asked people in the street if they would model. Sometimes they're students or the daughters of family friends. We have a lot of fun doing the photo shoots, which happen about twice a year and are very busy days. It takes ages for hair and makeup – at least two hours – and then we just improvise and respond to whatever environment we're in. I've been lucky to find really interesting locations in my local area, East London, through my network of contacts.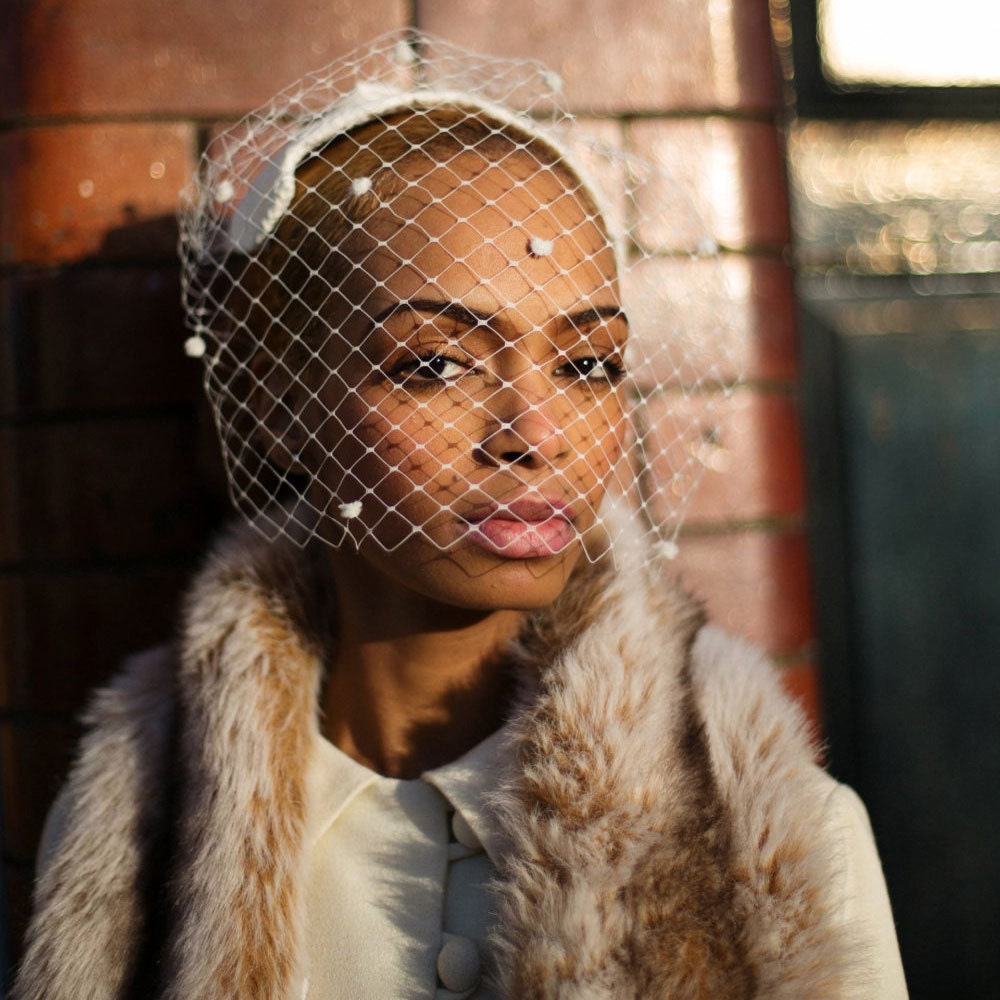 How do you develop new products and collections?
My shop is a survival of the fittest. From each collection, there are usually a few pieces that people just really take to and want to buy. And then there might be other pieces that are not so popular, so I'll filter them out gradually as I add new things. If people keep buying things, even from a few years ago, I won't take those items out of my shop, unless I've used vintage materials and they've run out. So, it's like natural selection.
Often whilst I'm doing custom orders, I will have little ideas, and I might play around with them on the side while I'm making my day-to-day orders. Or, I might find some beautiful vintage materials that really inspire me and trigger a little something in my mind and take me in a direction. And gradually, I'll start, sort of, forming it into a little collection. One idea will lead to another and, usually, there's some sort of cohesive theme to it. When I've built up a collection of things, I'll arrange a photo shoot with my photographer and the team of hair and makeup people in order to make myself actually finish everything. If I've set a date in so-many months' time, I know I must have new things finished and ready.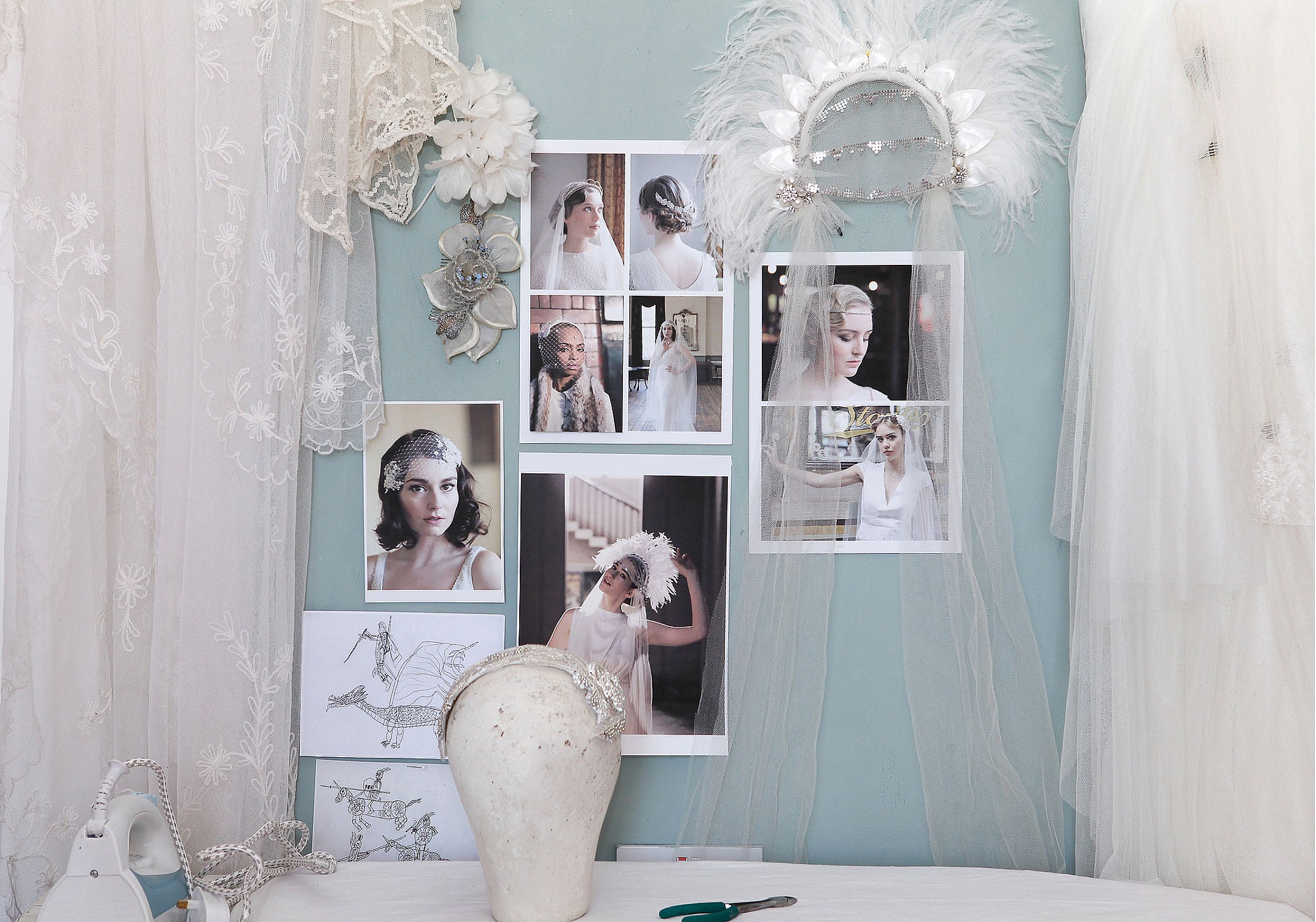 What's the most satisfying part of your job?
Interacting with customers at a really happy time in their lives is such an enjoyable thing. They'll show me their dresses and we'll work out with them what's going to look best and what's going to suit them. Maybe they'll send me a little piece of the fabric, or I will send them little pieces of fabric, and we'll confer. It's like being the local town dressmaker, but the customer could be anywhere in the world. A lot of people send me photographs from their weddings afterward, and I have a big album on my Facebook page. I am genuinely touched every time a customer sends a wedding photo, because it's lovely to see them wearing their veils, which they clearly felt great in it. That's the most satisfying bit of the job.
Keep up with Rae Birch-Carter's latest collection, by favoriting her Etsy shop, Agnes Hart. Photography by Katherine Fawssett, unless noted otherwise.
What's the most satisfying part of your job? Share in the comments below.