With nearly 10 years of experience as an elementary art teacher—and over 14 years experience selling on Etsy—Nicole Lewis is no stranger to the power of creativity.
Inspiration for her signature design, The Original Rainbow Crayon® struck back in 2007 when she entered one of her kindergarten classrooms on Earth Day, seeing broken crayon stubs scattered about. She decided to collect the pieces with her students and melted them down in wax paper cups to create larger multicolored crayons.
The result? "It was horribly awesome," says Nicole. "Definitely messy, working with kindergarteners and melted crayons! But it was awesome, because we were able to recycle these discarded pieces, and create something new and functional."
From there, Nicole worked to refine her multicolored crayon concept, developing a smoother production process and more polished design. In the 14 years since, her Etsy shop, Art 2 the Extreme has reached nearly 50,000 sales. Her inventory has also expanded year after year, featuring multicolored crayons molded into a range of shapes, including mini donuts and personalized pet portraits.
She left teaching to run the business full time back in 2014 and her husband, Eric, came on board a few years later. Together, they run Art 2 the Extreme from their home in Noblesville, Indiana, where they're raising two sons.
Recently, Nicole spoke with Seller Handbook Senior Editor Katy Svehaug about how she's evolved her creative hobby into a thriving business that celebrates the artist in everyone.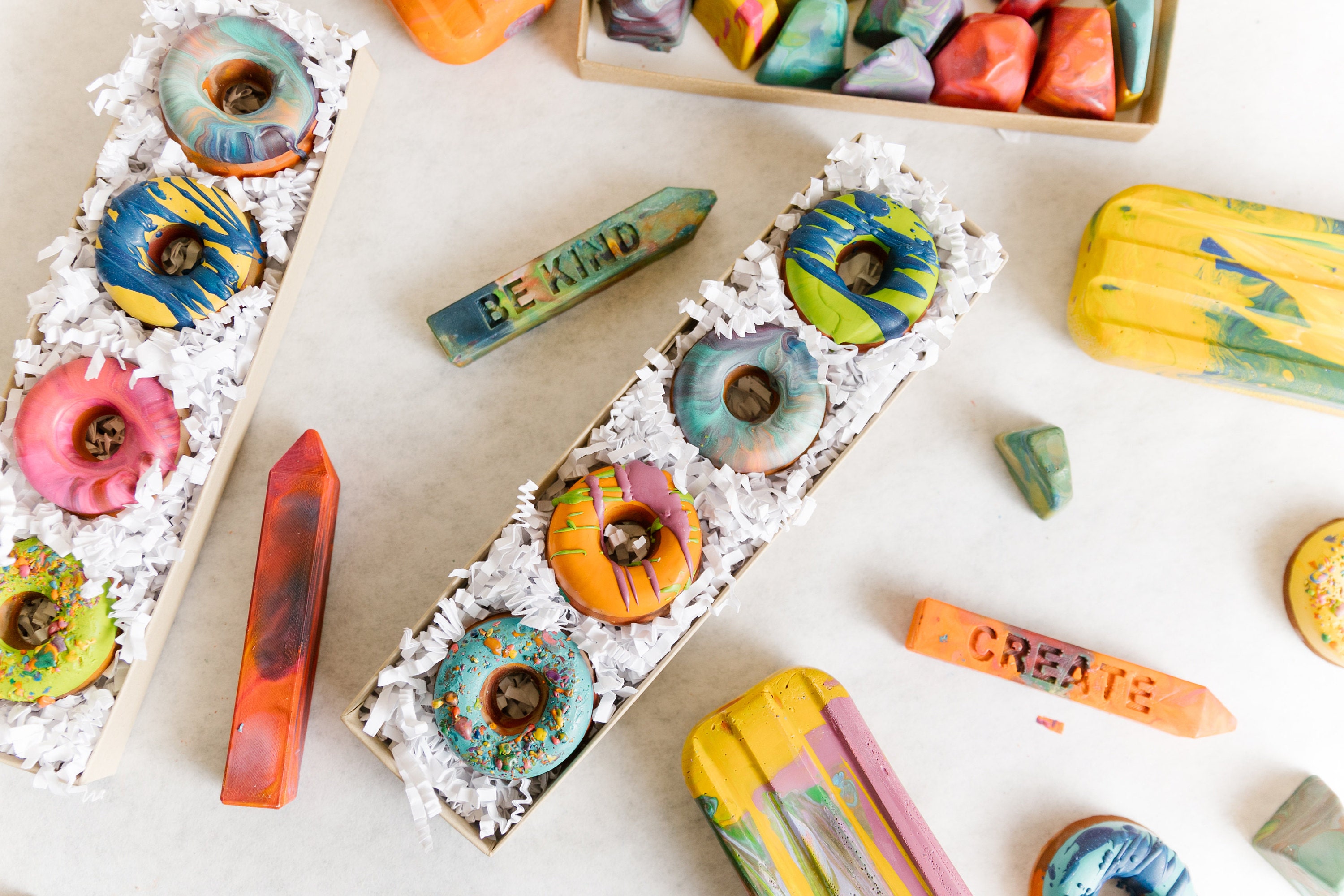 When did you decide you were ready to officially quit your day job?
My shop started out as a hobby back in 2007, then turned into a side hustle to support my teaching job. When my first son was born in 2014, I decided to leave teaching and turn Art 2 the Extreme into a full-blown business. It was very scary at first, but has turned out so well since taking that leap. We've done better and better each year, especially since I've more time to put into the business.
In 2018, my husband was able to leave his job as a school principal to come work with me on the business full time, too. It's been a wonderful journey, making the transition gradually. Selling on Etsy has given us the chance to watch our kids grow while building our business as a family.
How does your experience as an educator factors into your designs?
As a teacher, I know that not everyone learns the same way. Similarly, no two people are creative in the same way. I want our crayons to empower people with different abilities and ideas. It's something we think about in having multiple ways to grip the crayons, and chunkier shapes that aren't going to roll off the table. Our crayons are also durable, which is really nice as a parent, so you're not constantly having to sharpen them or buy a new set.
"Part of what I love about multicolored crayons is that they get people excited to create, even if in their own eyes, they don't see themselves as an artist. Instead, it's about having fun and being creative."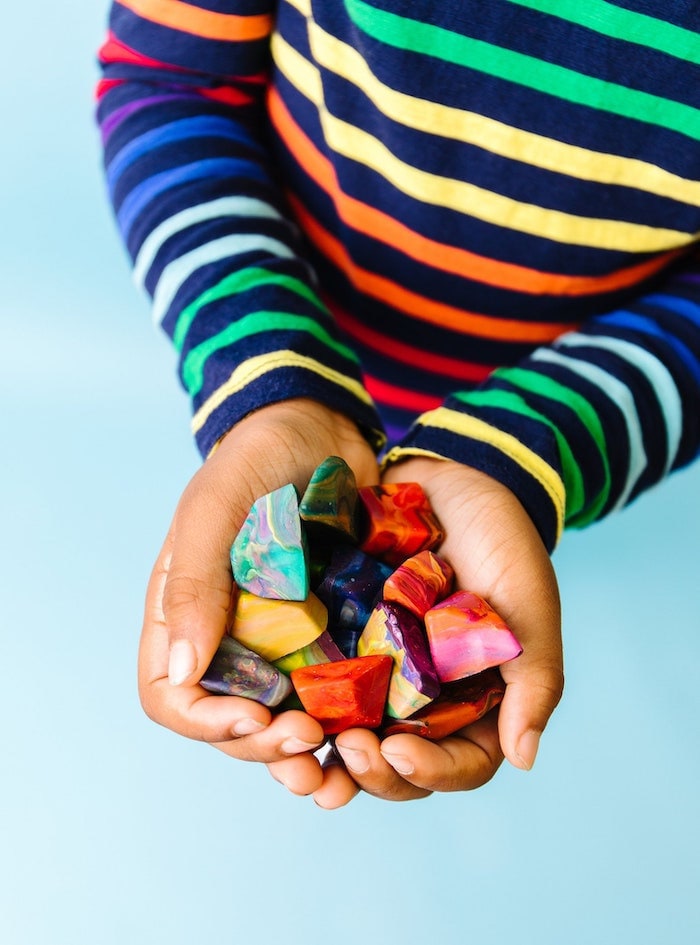 Tell us more about your workspace, and how it fits into your home life.
We started Art 2 the Extreme from the laundry room of our one-story house back in 2007. Over the years we've moved a few times, partly just to keep up with the growth of the business. We have two different workspaces in our home: The makery, as I like to call it, is where all the melting and making happens, out in our garage. We've set it up with awesome air ventilation and plenty of counter space, so we can really spread out on whatever we're working on.
Our second workspace, in the basement, we use for packing orders and managing the business side of things, including everything from gift wrapping to social media photo shoots. It's important to us to have a safe space where our boys can come and spend time while we're working. We designed it with bright, energizing colors that also feel inviting for the kids. I love that they get to create alongside me everyday using products that we've created.
​​
Do you have any plans to expand beyond your home studio?
Back in January of 2020, we were thinking seriously about taking the next steps in growing our business, including hiring employees and expanding into a warehouse. When COVID-19 hit, we decided to scale things back a bit, which led to us moving into the home we're in now. Overall it's been a great decision for our family, especially since we've renovated the basement and garage spaces to accommodate our business needs.
Can you walk us through the process of creating a multicolored crayon?
To start, we cut each crayon's wrapper off individually, and then break them into pieces by hand. From there, we choose different color pieces to combine. After putting them into oven-safe cups, we melt them in the oven. Then we pour the wax into molds, and let them harden. Once cooled, we pop the new crayons out and get to see how they've swirled and melted together—no two crayons turn out alike.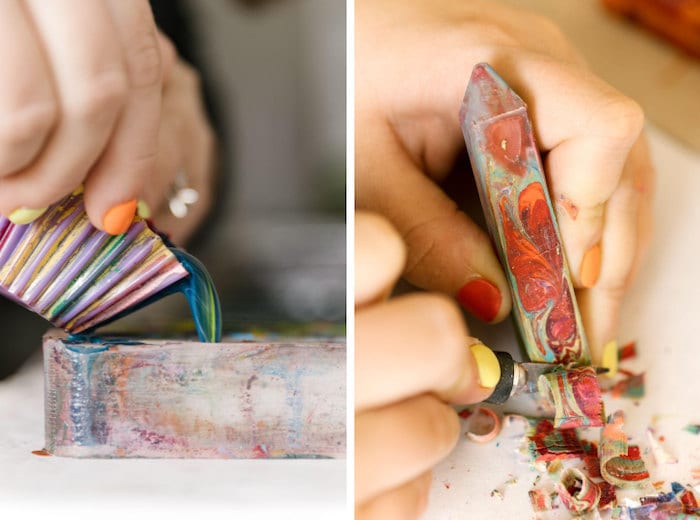 With over 14 years of experience since launching your original multicolored crayon design, how do you approach evolving your inventory to keep buyers coming back?
We come out with one or two new designs each year, and continually evaluate what's selling in order to make adjustments. We also make it a point to listen to what people are asking for [in messages and on social media], along with current trends. Another important realization for us was that interest from customers in personalization is not going away. People love that extra little special touch that a maker or a gift can give to someone, especially if they can't usually find their name on other products.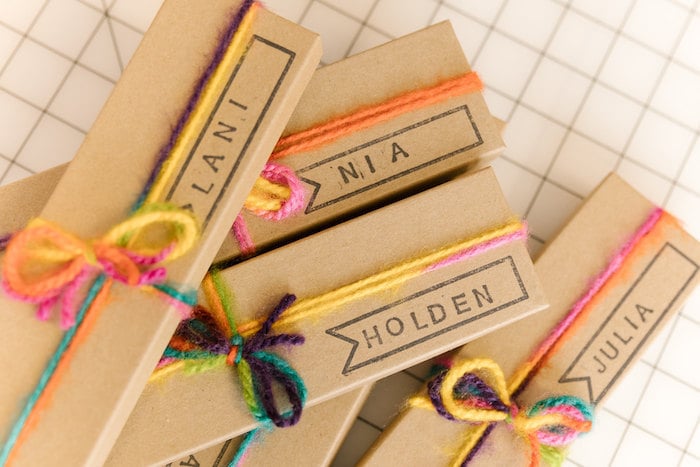 Any closing thoughts you'd like to share with the community?
I love seeing how far I've come over the last 14 years. I mean, I look back on some of the photos and listings I first had on Etsy, and they're almost embarrassing—but everybody has to start somewhere. It's been an incredible journey, to have gone from the little wax cups to things like customize pet portraits, not to mention all of the small business skills I've learned along the way: photography, branding, social media, even building customer relationships.
All of these skills take time to develop. I think for a successful Etsy shop, it's important to start small and figure out what you do best. If you spread yourself too thin, with too many ideas, it's easy to get overwhelmed. For me, it's been about leaning into what I was good at, and learning the aspects of business I was not so good at, or didn't like, over time.
My hope is that our business can inspire not just our boys, but also other people, and other families. The traditional 9-to-5 isn't the only solution; you can be a maker, you can follow your dreams, and pursue what you're passionate about. I wake up with so much joy in the morning knowing that I get to go downstairs and make something that I love.
To see more of Nicole's colorful designs, visit her Etsy shop, Art 2 the Extreme. To nominate your shop for the Quit Your Day Job series, fill out the Seller Handbook pitch form.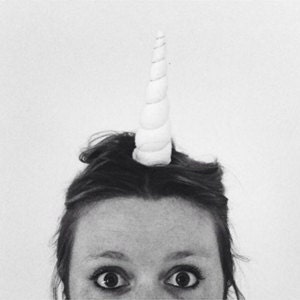 Words by Katy Svehaug
Katy Svehaug is a Senior Content Strategist at Etsy.