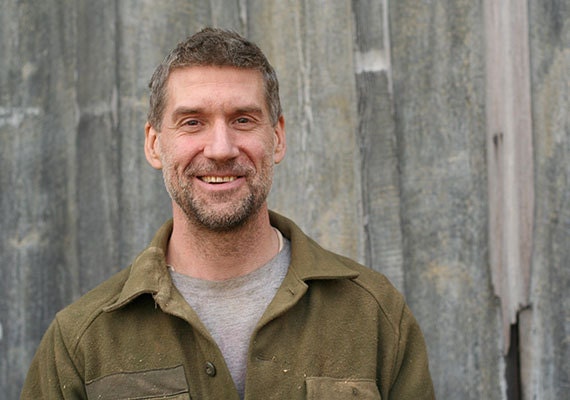 For someone as computer savvy as Mike Schmiedcke, it's interesting that his self-described dream job involves very little technology. Before becoming a full-time Etsy seller with BarnWoodFurniture, Mike invested his entire professional career working in computer database development, programming, and web design. "It was a good living, but as the years went by, my heart was less and less in it," he says.
Now a full-time Etsy seller, Mike spends his days in his Virginia woodshop making sturdy furniture from reclaimed wood that he culls from old barns and other structures scheduled for demolition. "There's nothing so rewarding as removing that top layer of dirt and discovering that what I hoped was true is even better than expected," Mike says. "It's a constant reminder that second chances are a really important part of life."
Mike shares advice and insights about transitioning from a nine-to-fiver to full-time Etsy seller.
What's your start-up story?
Though I had always enjoyed working with my hands and spent lots of time in the garage making Christmas gifts, there was no real local market that I could figure out how to tap into. Friends and family would admire my work and say, "You should sell those!" but my question to myself was always, "Where?" Etsy became a real game changer on that front. I was absolutely bowled over when I discovered Etsy, a site full of people like me, crafting and making things by hand, only they were actually selling them! Half fearing it would really amount to nothing, I opened a shop and posted one item. Imagine my surprise when a few days later, I actually got a sale.
How did you grow your shop from the first sale to full-time Etsy selling?
I worked my tail off! Every spare second I could get, I was in the shop, coming up with new designs, taking pictures, posting items, collaborating with clients, and looking for new ideas. I used my day job to pay the bills and sunk most of the rest of what I made on Etsy into buying new tools, marketing, and stockpiling lumber. I approached it as a five-year plan and worked steadily toward more offerings and a wider skill set until the shop would be generating enough sales to allow me to step off the brink.

What's the most important part of your business?
The wood. I want to create furniture that's beautiful and well-built enough to give people a reason to save those glorious old trees from finally perishing. Those trees stood in the woods for 100 years before they were even harvested. Then they did hard labor for another 100 years or more as part of an old barn. My goal is to honor that heritage by making furniture that will be around at least that long.
What's your work schedule like?
I generally start at about 7:30 a.m., mostly doing email, proposals, sending photos, sketches, making phone calls, etc. Hopefully I'm on the floor by 10. Generally I try to be done by 6 or so — then more email after dinner. Saturdays are my catch-up day in the shop and a good time to have clients out, plus it's the day we do local deliveries, so it's a short day, maybe 9 a.m.–4 p.m.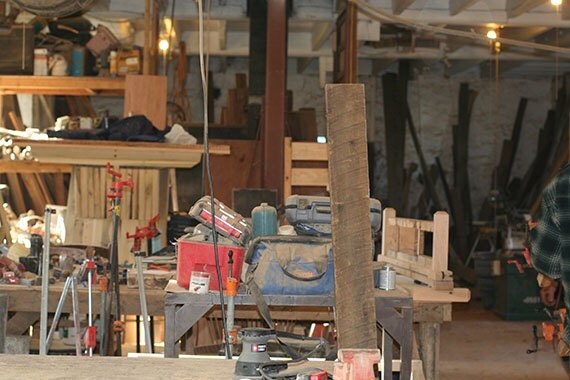 What's the most effective tool or technique to attract buyers to your shop?
On Etsy, it's helped immensely getting lots of examples and projects posted. My sales have increased every time I list more items. Even if an item doesn't sell, it's often the way a new client finds the shop and starts a conversation.
What advice would you give to someone considering a similar path?
The prospect of leaving behind a secure paycheck for the roller coaster of self-employment can be terrifying, so be realistic about what you want and what you can handle. That said, be bold! If creating things by hand is a bug that just keeps biting you, Etsy is an awesome place to discover possibilities you may not even have dreamed about.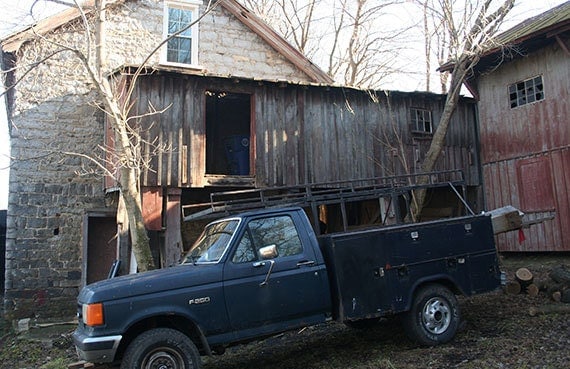 What's your advice for getting through a sales slump?
1. Think positively. I really believe attitude matters, so at the risk of sounding silly, I'm going to say there's really no such thing as a sales slump — there's only a brief pause before your next big thing.
2. Create something new. Whenever sales seemed a little slow, I've immediately turned to posting more listings. Sometimes I'm inspired by rummaging through my ever-expanding collection of salvaged materials. Also, some of the custom items I've made are things I never would have thought of myself, but once a customer explained her idea to me, I could see how others would like it, too, so I'll post them in my Etsy shop.
3. Make an ideas box. During busy times, when creative ideas come to you that you don't have time to flesh out, make sure to write them down for later. For my ideas box, I keep sketches, notes, and questions on bits of paper — anything that seems interesting but I don't have time to deal with at the moment. In one situation, I had a project in my idea box that I'd been planning to get to for months but never had time. Then, during a slow period after Christmas, I thought, "What the heck, maybe it's a good time to start that." A week later, I got a call from someone, sight unseen, looking for the very thing that was sitting three-quarters finished on my desk.
What's your Etsy Goal for this year?
Our main goal is to double sales again this year, which we've managed to do for the last four years. We're looking at branching out into custom cabinetry from the reclaimed wood and trying to grow more of a local presence by putting a brochure in the hands of all the architects and interior designers in the area.
What's the hardest part about running your own business? The bookkeeping! Just office stuff in general has to be done, but I really look forward to the day I can pay to have someone else take care of that end of things so I can stay in the shop.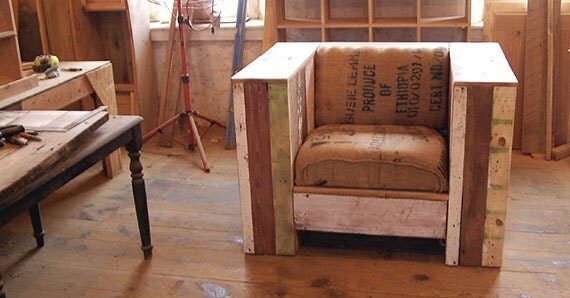 What do you enjoy most about running your own business? The creative freedom. I feel like someone has let me out of a cage I didn't really even fully appreciate I was locked in. I've never worked harder in my life, but I wouldn't trade it for anything.
What are your tips for making it through a sales slump? Share your ideas in comments.