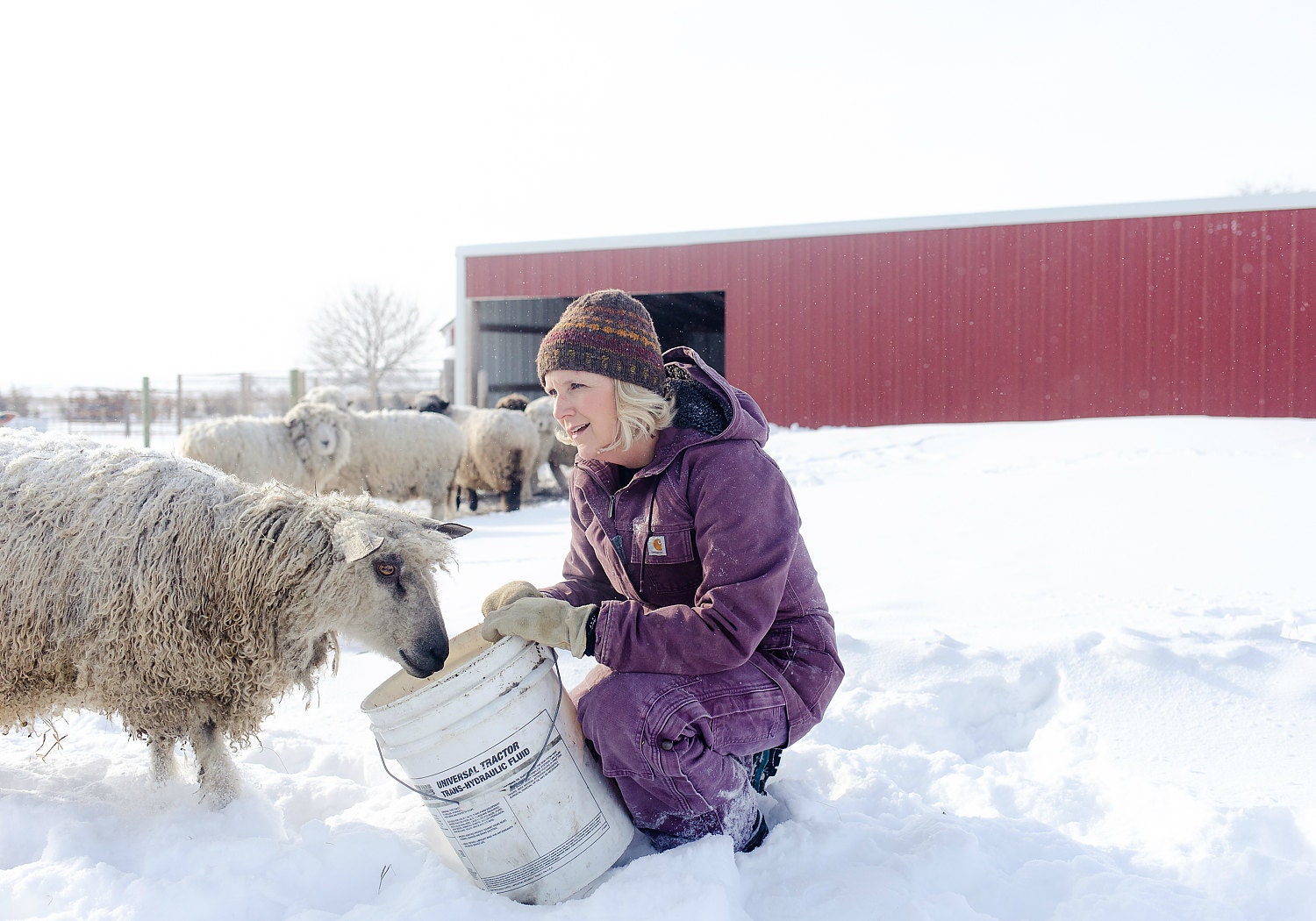 When Teresa Perleberg's daughter Libby was turning 8, she asked for a ram for her birthday. It wasn't a strange request: Their family lives on a cattle farm in North Dakota. And Teresa, who spends her days homeschooling the two youngest of her four children, was teaching Libby how to make yarn and knit. Teresa saw a huge educational opportunity in buying sheep, so they ended up getting four — two for Libby and two for Teresa.
It wasn't until a few months later that Teresa first attempted what would become the basis for her business: needle felting. The woman who sold her the sheep was part of a local group of fiber arts enthusiasts called the Woolly Women, and invited Teresa and Libby to a meeting. At the gathering, one woman taught Teresa how to spin wool, and another taught Libby how to needle felt. Later that night after Libby went to bed, Teresa started toying with the needles and wool. "I stayed up until 3 in the morning, just playing," Teresa says. Since then, she's never stopped playing with felted wool — and she's rarely missed a monthly Woolly Women gathering.
"The Woolly Women have been a blessing," Teresa says. With encouragement from these new friends, Teresa started selling some of her felted products online and at local events. In 2008, she launched her Etsy shop Bear Creek Design, selling wool from her sheep, plus the occasional felted product. Inspired by her passion for teaching, Teresa started selling DIY needle-felting kits for kids and adults, which now comprise most of her business. The kits feature animal designs, including rabbits, mice and penguins. She now has made more than 7,360 sales of her products, including wool from her sheep, felt sculptures, DIY kits and photographs of her flock.
Recently, Teresa spoke with Seller Handbook writer Mary Kinney to discuss her experiences as a homeschooling mom and a successful businesswoman.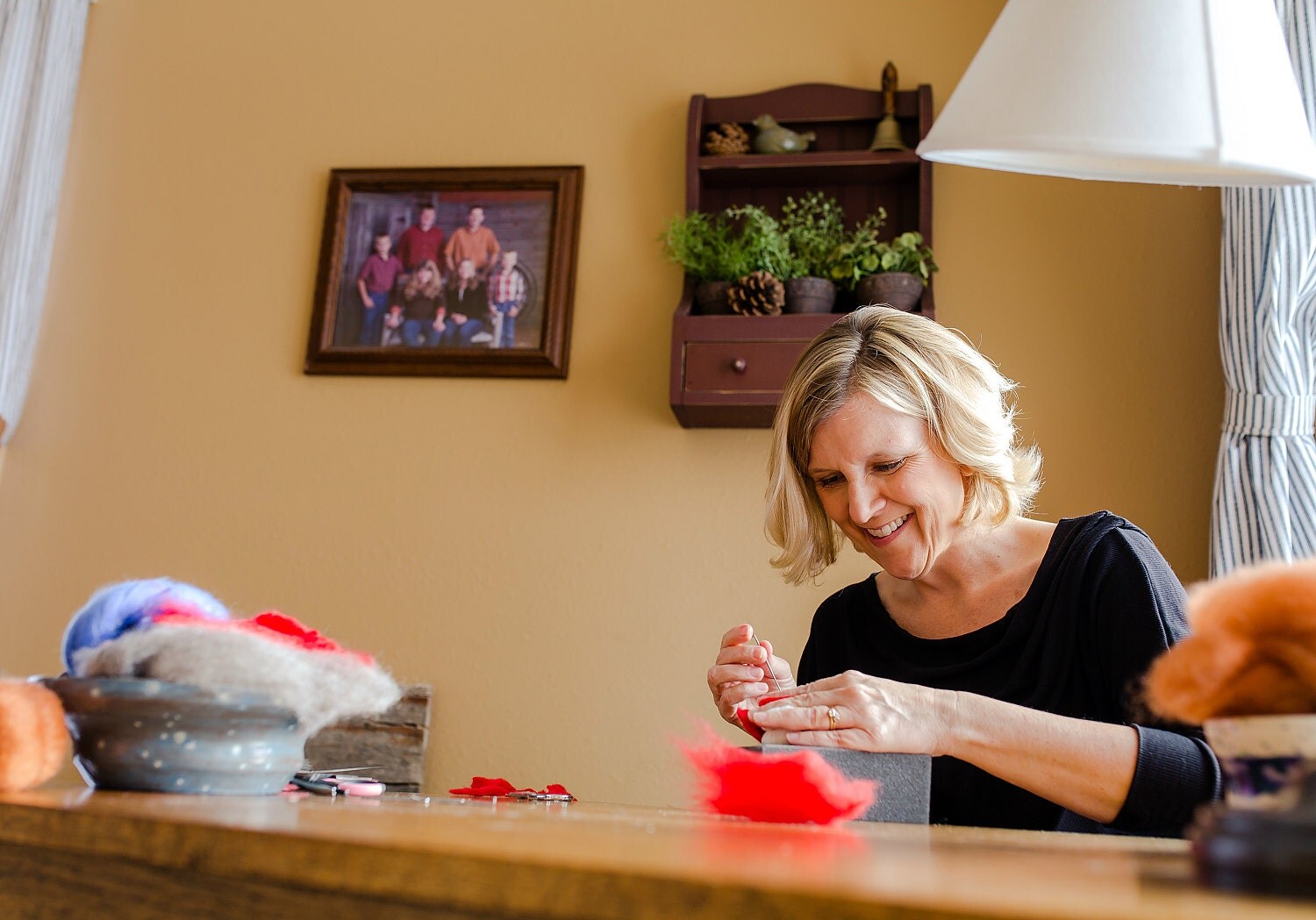 How has raising animals inspired you?
We started with four sheep and now we have 65. We shear them in the spring, right before lambing — before they have their babies — so that it's easier for the mothers and the babies to nurse. Having the lambs in the spring, that's my favorite time of year. Their personalities, their expressions: I take a lot of inspiration from that.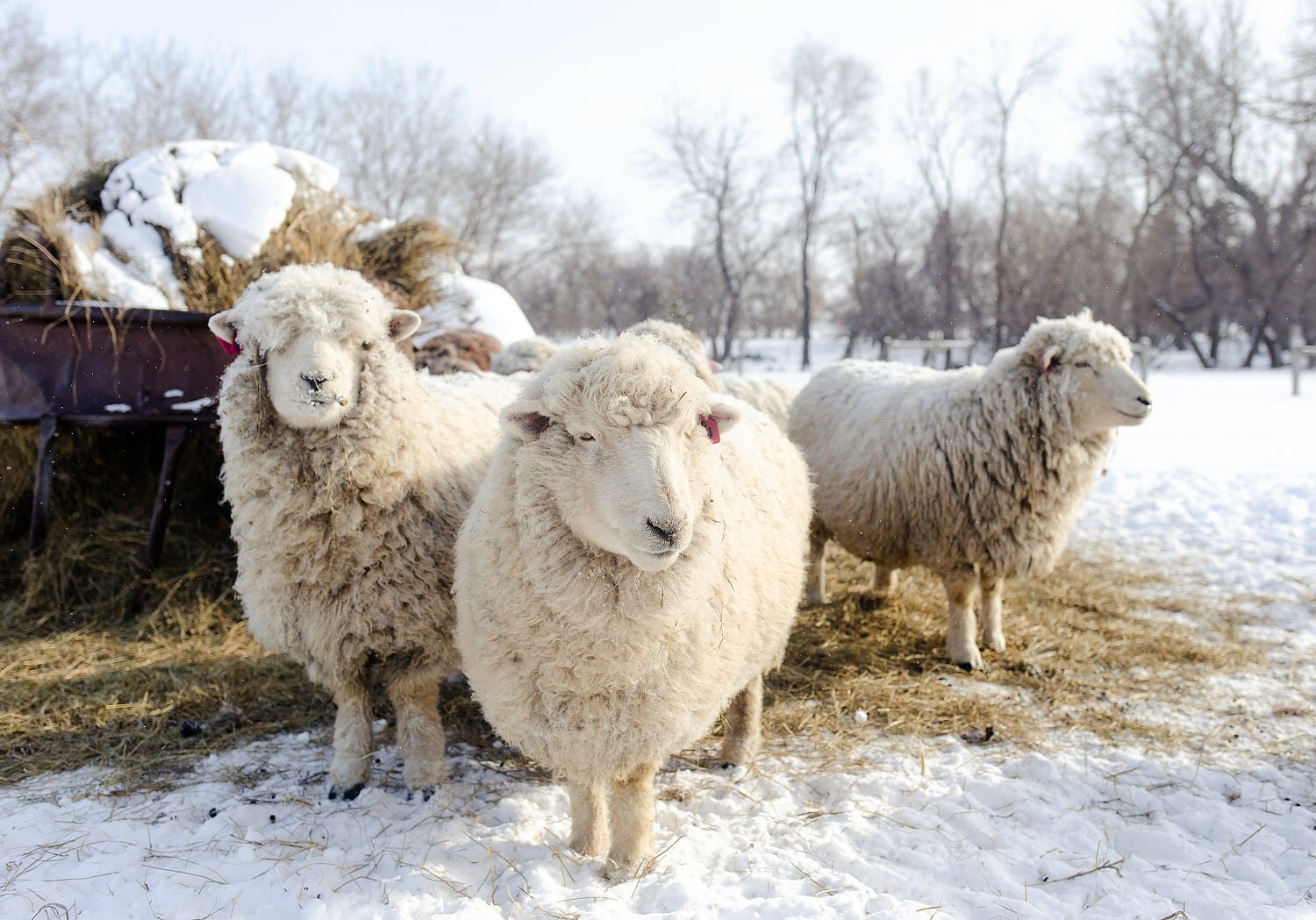 How did the idea for needle-felting kits come about?
Some local groups started asking me to teach classes on needle felting. People online asked if I could teach them too. I started thinking a kit with written instructions would help, and that's how that started. I was teaching my own kids how to make bears and that was my first kit I designed.
I try to make a new kit each year. I want them to be easy enough for beginners because, I think, they'll never go back to needle felting if their first project is frustrating. But I still want it to be a challenge, so I try to think of a new technique for every kit. I originally thought that people would learn from me and then move on on their own, but I've had some customers use all my kits and they're waiting for the next one.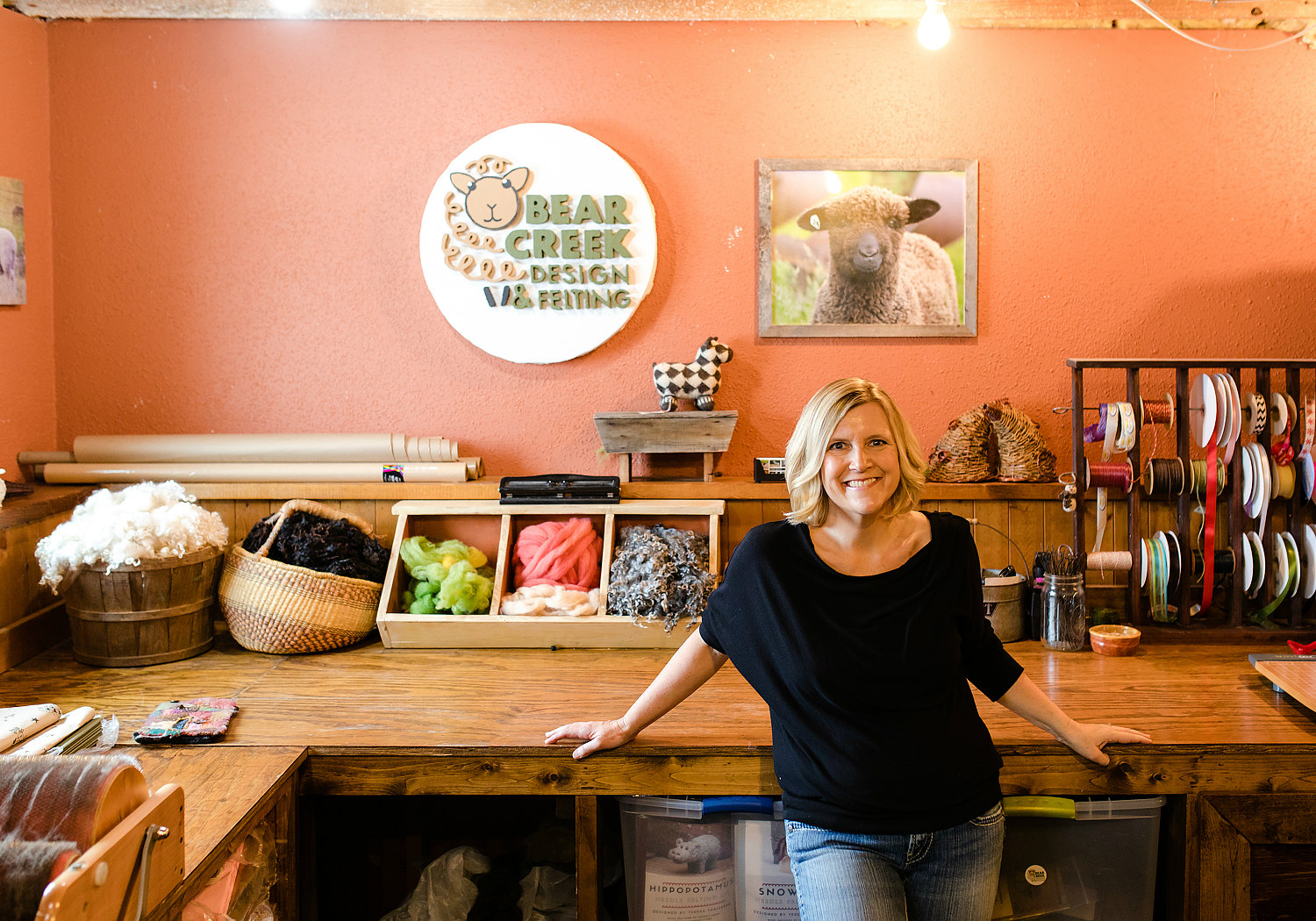 You regularly sell at the One of a Kind Show in Chicago. What have you learned from selling at craft fairs?
I think it helps to meet people and be able to talk to them. We've seen significant growth in the Chicago area since I started going to those shows, from shoppers telling other people. I don't bring everything I sell to my booth because I know I'll sell a lot when I get home, too. It's good advertising being there. A lot of them will grab my card and say, "You sell online, right?"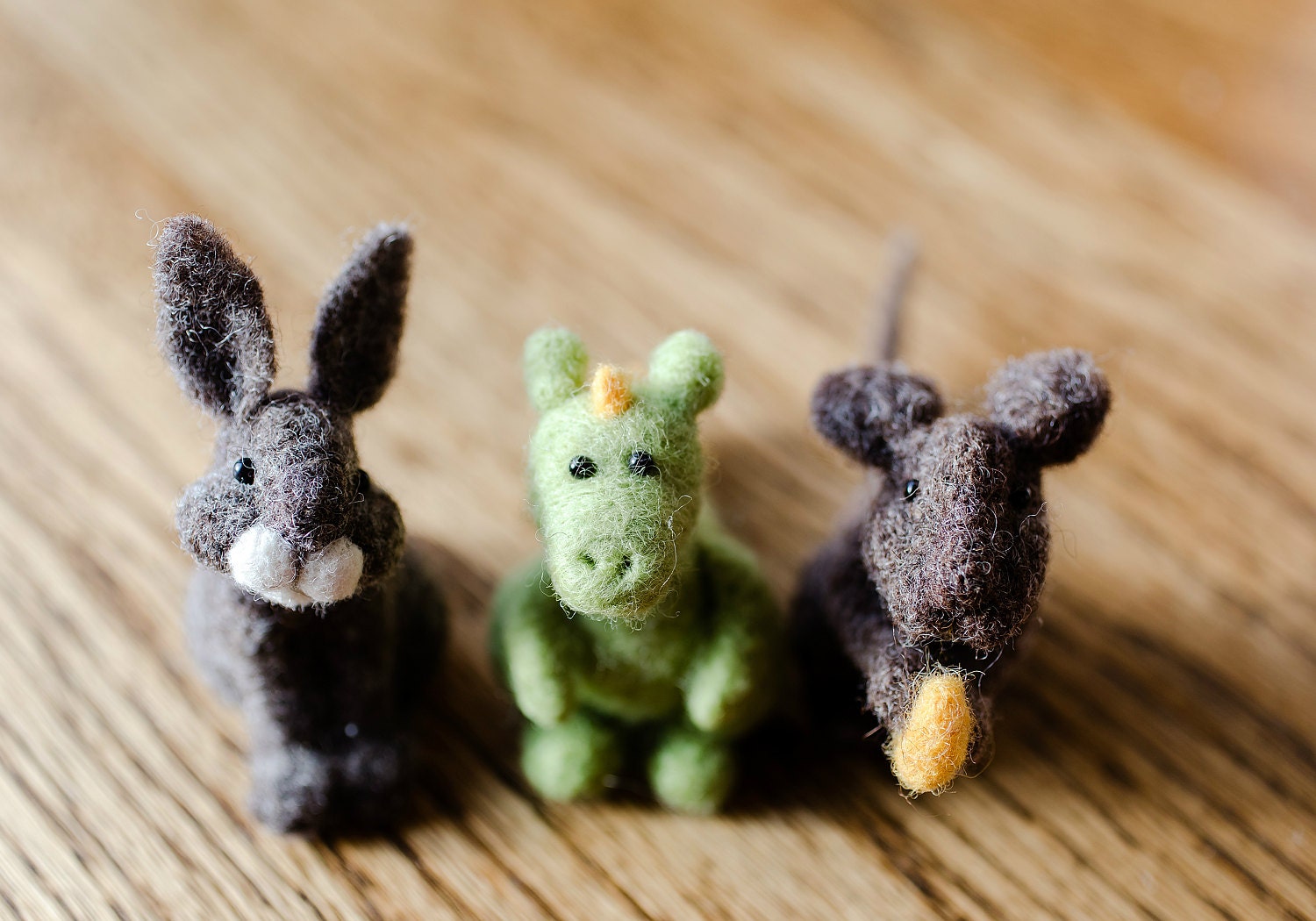 What is the benefit in offering kits versus finished products?
I don't think my business would have grown without the kits. My customers are so excited to learn, and they find them easy to understand. My felt sculptures take so long to make that I can only have a few of them in my shop at a time. When I go to shows and events, kits have always been what supports me. That's why the flock has grown: so that I can provide wool for all of the kits.
I often have people come back and buy my finished products after trying the kits. After realizing what goes into them, they say, "I think I'll buy that."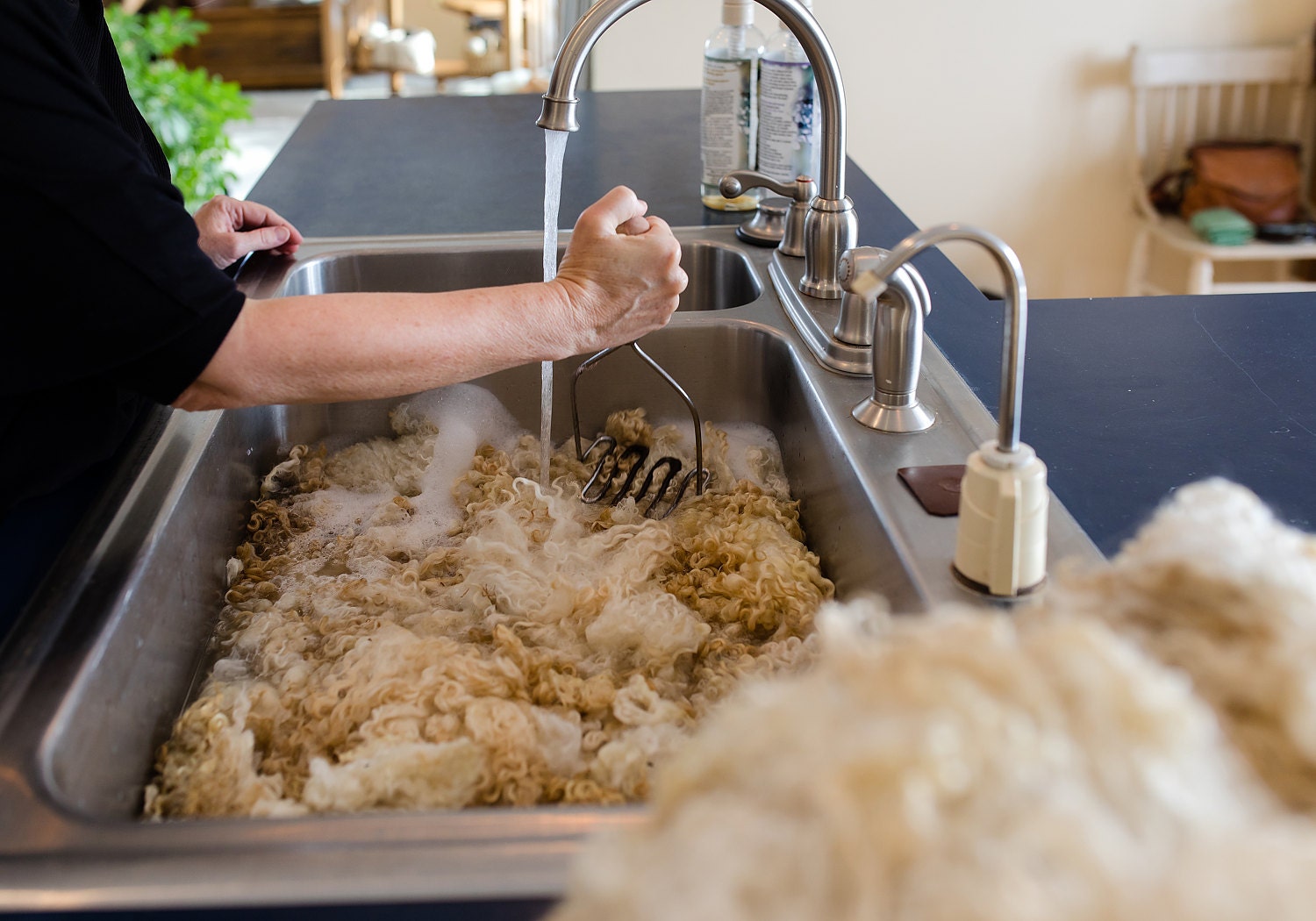 What's the biggest lesson you've learned so far?
What I didn't do in the beginning and what I'm doing more now is blogging and sharing what I know on my blog, Bear Creek Felting. I was scared to give away my secrets. I thought I had big secrets, and if I shared them, someone was going to steal them and take away my business. I think it's helped me to share more about what I know. I think it has attracted more people to me. Just being open and sharing what you know can be a good thing.
To see Teresa's current DIY needle-felting kits, check out Bear Creek Design. To nominate your shop for the Quit Your Day Job series, fill out the Seller Handbook pitch form.
What moment inspired your business? Share your story in the comments below.