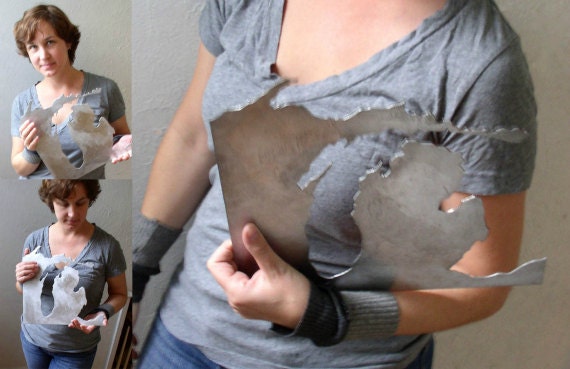 Tell us about your previous working situation and how you discovered Etsy.
I started my career in art education – I had a crazy schedule teaching at a high school in the morning, a middle school in the afternoon, and a university at night. One year I researched non-toxic printmaking techniques that I might safely bring into the classroom. Things changed and I didn't end up teaching the class, but I fell in love with the textured metal surfaces, and Copper Leaf Studios was born.
I sold in a few galleries initially, then heard about Etsy and set up shop. My first sale was a complete surprise! Things grew steadily from there, and before I knew it I had a business on my hands. I left the university and branched out into wholesale and consignment. I still had the day job, so I let the business grow naturally. I don't think I ever really expected it to be my sole income.
What steps did you take to prepare for transitioning into full time Etsy selling?
The whole full time thing happened due to layoffs. I went through several years of cut backs first, so I had some time to prepare and mentally brace myself. I did a lot of practical things, like putting money aside, building up inventory, and networking with as many artists and galleries and businesses as possible. I also did a few impractical things, like losing sleep and panicking. I was a single mom, and it was scary — but it was a "now or never" kind of moment.
What is your favorite part of the process in working with metal?
I love it all — etching the textures into the thick metal, cutting the detailed designs, even doing the mundane things like routing the wood blocks that go on the back. Some parts are creative and exciting, some are meditative.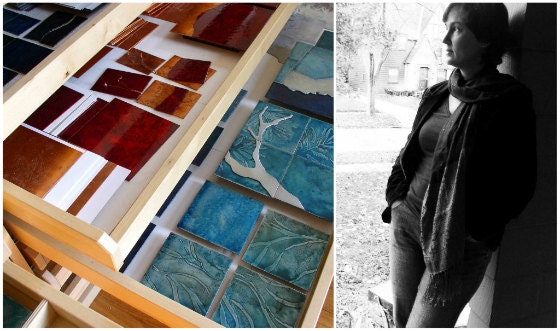 What are your best marketing tips?
Be excited about your work. It's contagious! At its core, marketing is nothing more than telling others about what you do. The trick is doing it consistently, and comfortably, and professionally – whether it's social media, or submitting to blogs, or networking.
Once people are interested, find ways to stay connected! I write a weekly newsletter/blog where I share new work, tell stories, and talk about upcoming events. I love to write, so it's a natural fit – but for others it might be something else. Find what clicks, and do it regularly.
On the flip side, I also think it's critical to step outside of your comfort zone. I heard a famous artist advise, "If by the time you're 30, all your friends are still artists, you're doing something wrong." His point was if you're only interacting with your peers, you're missing all the other amazing and interesting people out there — and most likely, your potential customers. So each year I try to do something to stretch myself. This year I'm going to more professional networking events. It's definitely a different realm! But I sell to a lot of businesses and professionals, so this is where I need to be.
What is your most popular line of items to date?
Custom copper maps! I've sold hundreds, including a giant 6x4 foot (1.8x1.2 meter) copper & wood-burned map of the entire world. It was designed for a lovely Etsy seller as a surprise anniversary gift to her husband. The copper pieces are removable, so the couple is literally building the map as they travel the world and spend their lives together.
What have you found to be an unsuccessful promotion?
Art shows have become very difficult recently. Even shows that have done well at in the past are proving challenging now. While I love meeting customers face to face, I have to face the fact that this may not be the most effective use of my time and resources right now.
What is the biggest challenge you face during your daily schedule?
The interruptions — some of my processes are lengthy and some days it's difficult to carve out an uninterrupted chunk of time. I can't complain as I gained a few hours in my day when I got rid of my long commute. My dad retired around the same time I became self-employed — we used call each other in the afternoon and say "guess what I'm not doing right now — driving!" and laugh.
What's the hardest part about running your own business?
The seasonal swings — you're either slammed, or you hear crickets, that's just the way it is. This was especially difficult when I first became self employed — I found myself getting stressed when I was busy, and stressed when I wasn't. I had to take a deep breath and let it go.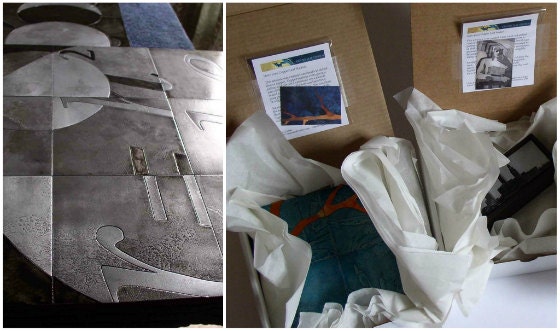 What do you enjoy most about not having a day job?
The security. I know that sounds weird, but after years of cut-backs/recalls/lay-offs, I know how much stress hangs in the air in those situations, and how insecure it can really be. I am much more in control of my career now, and that's an incredible freedom.
What advice would you give someone considering a similar path?
Take a business class. Read a book or blog. Spend as much time on the business side as you do on your craft.
Diversify! Try wholesale or consignment. Have a studio or trunk show. Offer commission work. Find which combination works with your products.
Try new things! It can take time to find what really clicks.
Have confidence in what you do, and put it out there! It will never be finished, and you'll never be perfect.
And... There is no "big break" either. It's all just one foot in front of the other.
What goals do you have in store for the future of CopperLeafStudios?
I love doing larger commissions for people and businesses that reflect their aesthetic/personality/brand. It's incredibly challenging, both creatively and technically. There's invariably a moment of "Dear God, what have I gotten myself into?" But they always seem to work out, and when I look back, those are the pieces I'm most proud of. I hope to make work like this the cornerstone of my business in the future.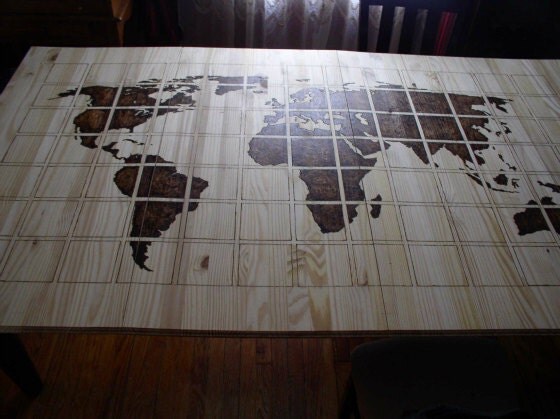 Anything else you would like to share?
Just a huge thank you to Etsy and its wonderful community! I've made so many friends, both online and in person through the Cleveland Handmade Team — the encouragement and support here is incredible.