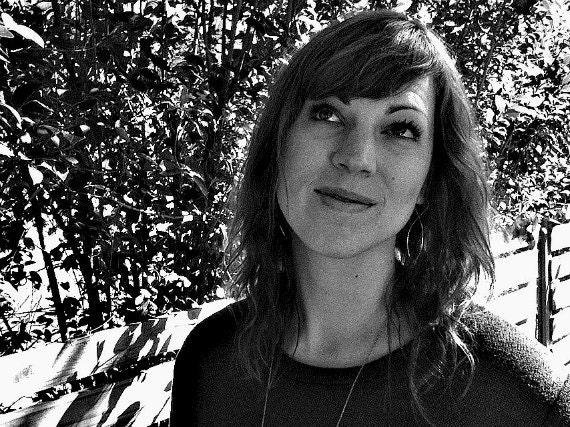 Tell us about your shop and the idea behind it.
The Fail Etsy shop is my platform to connect with people and show them my jewelry. My hope is that they love it as much and I do and want to buy it for themselves or a friend.
Tell us about your previous working situation/s and how you discovered Etsy.
I was fortunate enough to work for two internationally renowned jewelry designers here in Austin, Texas — Anthony Nak and Shaesby. I was with Shaesby as the Director of Sales and Marketing for three years, through the worst of the economic downturn. As the environment at the office began to change, I knew that my job might be in jeopardy and began to think of life after Shaesby. I was 60% finished with a business plan when I got the news that I was being laid off in January of 2009.
I have always been a firm believer that everything happens for a reason and, almost two years later, I can't believe how lucky I am to have been given this opportunity. Honestly, taking the plunge to branch out on your own is scary and I probably wouldn't have actually pulled the trigger if I didn't get laid off. It was the best thing that ever happened to me.
My plan was to work directly with the customer, making my own jewelry and also selling the jewelry of a few friends and designers that were in line with my values — well-made, high quality pieces for a reasonable price. I began selling at a local artisan market on Austin's hip and trendy South Congress on the weekends and launched my Etsy shop soon after. I also began hosting private jewelry parties, similar to the old Tupperware parties of my mom's time. I started small and kept it manageable but knew that my end game was to have a physical retail store in Austin, with a studio in the back, that would allow me to continue to build my own collection.
I opened the doors to my shop, Schatzelein, in August 2010. I imagine it as a well-curated Etsy shop. All pieces are handmade, pricepoints are extremely reasonable, each designer is clearly marked, and all purchases are packed with an artist card.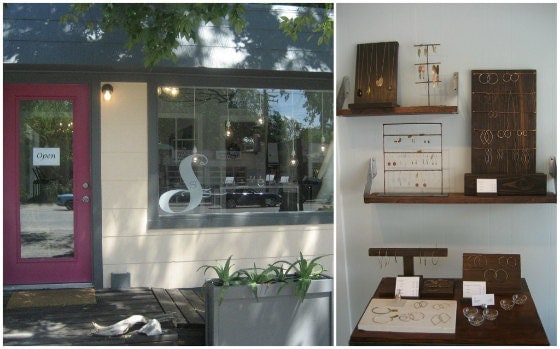 What steps did you take to transition into full-time Etsy selling?
The beauty of getting laid off is that I was given a severance package, had outstanding commission to be paid and began collecting unemployment. I had nothing but free time to put my plan into action. Being able to start with a low overhead (the Congress Artist Market, private events, and Etsy) allowed me to begin to slowly build a business and a clientele while closely managing my expenses. This approach also allowed me to diversify where I was getting money — making smaller amounts from a few outlets ends up equaling a much larger amount in the end.
What is your favorite part of the process in designing jewelry?
The end result! I love making something that I immediately want to wear or that a girlfriend of mine will covet.
What are your best marketing tips?
Build a community around yourself of like-minded artisans and designers. Building relationships in person and online leads to fantastic brainstorming sessions, possible collaborations, mentions on blogs and name-drops, which help establish your brand.
Also, you always need to have something new to talk about. Whether it is the release of a new collection, events you are participating in or a collaboration with another designer, you need a meaningful reason to reach out to your mailing list or blogs that you are hoping to get mentioned on.
What's been your most popular item or line to date?
The simple knot thin bangle. It was my solution to not being able to solder when I was working out of my house. It keeps the labor component down, as well as the price, and it's also rather unique. Sometimes the simplest solutions end up working the best when you put a challenge to yourself.
Have you made any business mistakes you regret?
Not researching regional craft shows sooner. I participated in my first Renegade Handmade Festival this summer in Chicago and it was a huge success. If you have a marketable product, a variety of price-points, a killer display, and a warm and helpful (but not pushy) sales attitude, you can absolutely make a nice living participating in the right shows.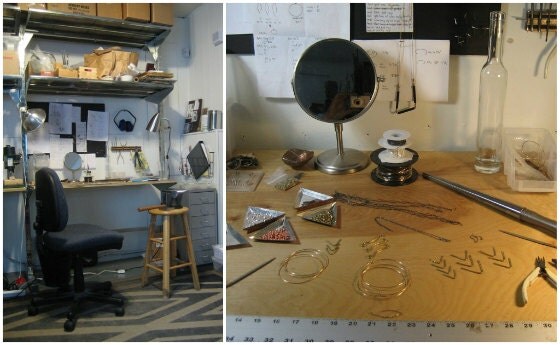 What's the hardest part about running your own business?
Not getting overwhelmed with all of the ideas running around in my brain. I try to remind myself that it's better to do one thing well than five things poorly. I have so many plans and dreams and I will get to them all, in time. To that end, it's important for me to keep a running document where I jot ideas; that way I don't feel like they will be lost forever.
What do you enjoy most about not having a day job?
My flexible schedule! My boyfriend is a touring musician. When he is in town, we take full advantage of all of the days we have together, whether it's a Monday or a Thursday. Also, I can't lie, making all of the decisions and recognizing my own vision is pretty satisfying.
What is the most exciting thing that has come out of selling your designs through Etsy?
Honestly, selling pieces to customers and having them email or comment about how much they love their jewelry is pretty exciting. I want my pieces to be the pieces you wear everyday and never take off. When I get that feedback from a customer it makes me feel like I have accomplished my mission.
I am also really excited every time a store owner finds me through Etsy and enjoys my pieces enough to contact me about working on a wholesale basis.
What advice would you give someone considering a similar path?
Complete a business plan and get small business counseling from your local SCORE office. SCORE is an amazing free resource from the Small Business Alliance where you can get free one-on-one counseling with retired professionals and business people who are excited to help you realize your dreams.
Also, find someone that is doing something similar to what you hope to do. Take them to lunch, pick their brain, and see how they achieved their goals.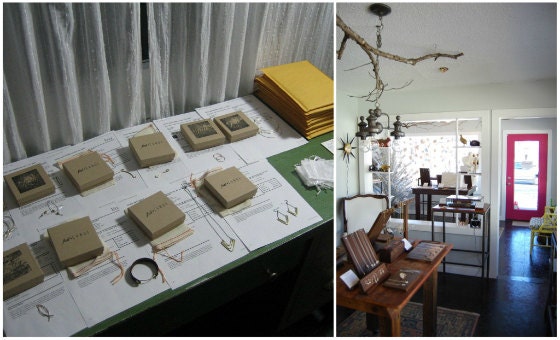 What goals do you have in store for the future of your jewelry business?
My next goal is to grow the wholesale side of my business. When I was initially laid off, working wholesale was the last thing I wanted to do. I was a little burnt out. Now I am ready and excited to find retailers with similar values that are excited to sell and promote a designer. When other people recommend your work by selling it in their store, it can take your brand to the next level.
I am also really excited to have more time outside of the shop to grow my skill level and experience as a designer. My goal is to have a second line of higher end and one-of-a-kind pieces through which I can express my artistic vision in a different way. Sometimes it's liberating to design pieces without the limitations of general appeal, salability, and price point: just design for design's sake.
Anything else you would like to share?
Etsy is an amazing platform to build a business and a brand. Not only have I utilized Etsy, but I have watched my best friend of 15 years branch out and launch her own line, Son of a Sailor, to much acclaim and fanfare!