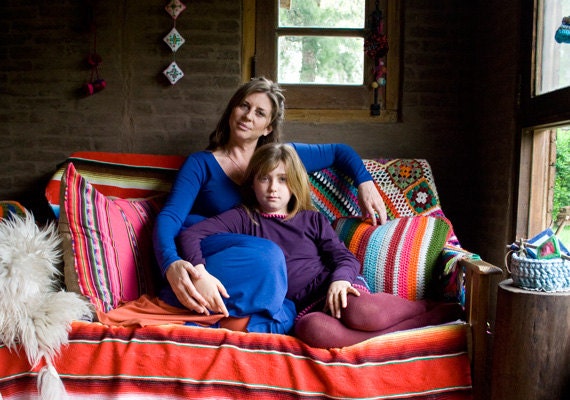 Gabriela Hughes was a single mom supporting her 1-year-old daughter, India, when she unexpectedly lost her job at a hotel in Buenos Aires. With no income and no savings, Gabriela needed a plan — and quick. Using tools from a metalsmithing class she had taken years earlier, she began to make jewelry to sell in her Etsy shop, India y la Luna, where she had been listing fabric bags as a hobby. Learning from books, videos and advice from fellow members of the Etsy Metal Team, Gabriela honed her metalsmithing skills. She designed earrings, bracelets, rings and necklaces with bohemian designs rooted in nature and geometric patterns — handcrafting each piece to order using copper, silver and brass. During the day, she worked as a kindergarten teacher to pay the bills. At night, while her daughter slept, she made jewelry until 2 or 3 a.m.
Two years later, in 2008, the hard work began to pay off. Orders started to come in so steadily that Gabriela left her teaching job to focus on her Etsy business full time. She saved up and bought a piece of land in the country, where she has built an eco-conscious dream home, which also serves as her studio space. Mud bricks help regulate the inside temperature of the house and an electric shower with a limited per-use capacity conserves the well water. A green roof made from wood, a plastic membrane, sand, earth, ground pebbles and grass creates insulation, absorbs rainwater and noise, and serves as a habitat for birds and insects.
Gabriela has racked up more than 3,100 sales on Etsy since 2006, with orders coming from customers around the globe. She recently spoke to Julie Schneider, writer-editor for Etsy's Seller Handbook blog, to share what she has learned along the way.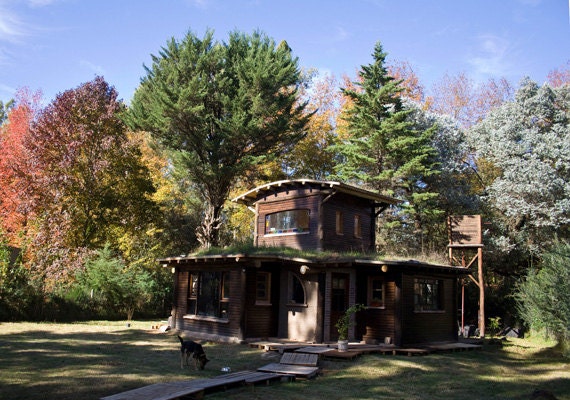 Describe your typical work day.
Each day is different. India is 9 years old now, and we're in a group of nine homeschooling families with 14 children ranging in age from 5 to 10 years old. In addition to traditional lessons, like reading, writing and math, each day we go to a different house to learn a hand skill. They come to our house on Monday mornings and I teach them how to work with metal. On Tuesdays, I assist the group at another house, where they learn how to work with wood.
Typically, I go to the post office once a week. When I need to buy materials (usually once a month), I travel to Buenos Aires by bus. It takes two or three hours each way, depending on traffic, so on those days, I'm away all day. I don't have a strict schedule. I'll work from 8 a.m. to midday, or 8 a.m. till 4 p.m. Sometimes I work during the weekend, sometimes I don't. That's one of the best things about working for myself — I have a chance to be flexible with my routine and spend time with India, since it's just the two of us. Sometimes she wants to go outside with the bicycle and I can say, "Yes, okay, let's go." That's incredible.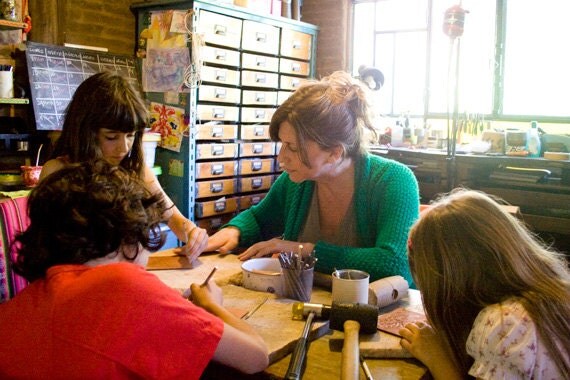 How do you balance the demands of being a single mom with running a business?
I'm not stressed about not having things balanced. I'm open to receiving what life has to give; I think there's a natural balance. Some weeks, I spend more time on my bench because I have ideas and projects in my mind that I need to capture. But sometimes my inspiration leaves me, so I allow myself to flow with my inner inspiration. When I feel that I need to sit at my bench and work, I do that. When I need to be with my daughter, I do that. Life is much easier and happier because I can work this way — because I work for myself. I really feel lucky and proud to be able to do this. But it was very hard work to get here.
India inspires me everyday. She's one of the reasons I moved to the countryside and bought this land to build our house. I want to give her the best environment to grow up in. We don't have television, so she spends a lot of time playing and making things with her hands. She likes to sit beside me while I'm working and draw, paint, knit and crochet. We are a nice team! When she makes something, she says, "Mommy, can we sell this on Etsy?" One day we'll open a shop for her. She was a baby when I started my shop, so she has grown up with Etsy.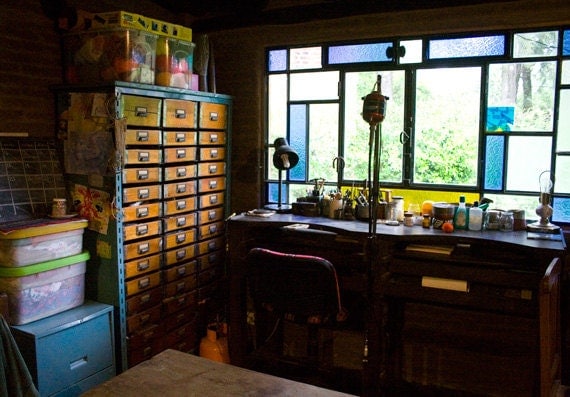 Where are your customers located?
My orders are 100 percent international, primarily in the United States. Since I live far away from my customers, the orders have a long way to travel. I've found when people purchase something handmade, they really like it when a piece is made especially for them, so they don't mind the wait, as long as they know exactly what to expect. When I receive an order confirmation, I send the customer a Conversation right away. I thoroughly explain my process, including why it takes to me up to 10 days to make a piece of jewelry and how long it will take for them to receive it. Of course, if they need a piece more quickly, I will work with them. I am always willing to help.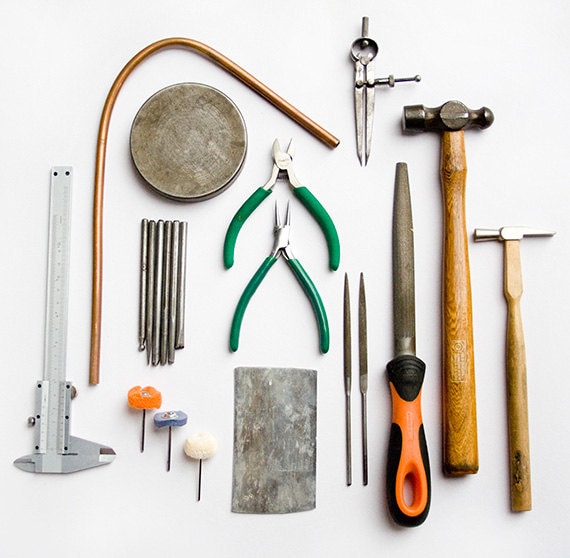 What are your other top tips for customer service?
My goal is to make my customers happy. When someone says she's happy with her ring, I'm genuinely happy. Without my customers, it is impossible for me to work or have income, so I take care of them as much as I can. Sometimes they even become friends. I give my customers the service that I like to receive when I'm a customer. If there's a problem, I work with the customer to find a solution. I don't care if the purchase happened one year ago or 10 years ago. I feel responsible for each piece of jewelry I make. Communication is so important when you sell online, and it helps prevent misunderstandings.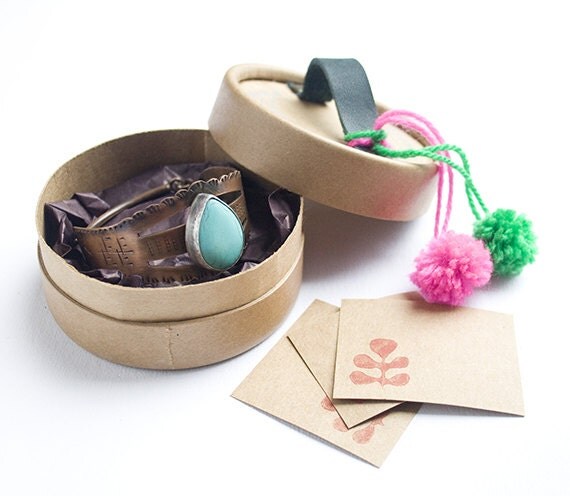 How do you define success?
My goal was to own my own house. I'm very proud to have achieved this. And I am so grateful to all my customers who helped me get there. I can hardly believe that I have this life. I can see the sky, the birds and the trees from the window and I feel happy. The best thing is seeing my daughter happy living here. I think that each one of us has the freedom to choose the way we want to live and, if you trust in yourself, you can work to make it happen. I want to be able to spend all day with India and to have enough money to take care of her and me. That's what success is for me.
How has your business helped you achieve a life goal? Share your story in the comments.