Julie Ann wants to make people "laugh their asses off," and she's doing a dynamite job of it in her Etsy shop, Julie Ann Art. She approaches her designs and business plan honestly and realistically. "A lot of my design ideas come from conversations in my daily life," she says. "Oftentimes I'll be laughing with someone and a lightbulb will go off in my head like, 'Hey, that's a card!'"
Though she has nearly 16,000 sales, success didn't happen overnight for Julie — she's been growing her Etsy shop for five years. When she decided to switch from painting as her main medium to her current greeting card business, she noticed quite a jump in sales. "After years of consistent yet unsustainable growth, something changed," says the Los Angeles–based artist. "This drastic growth made me start to seriously think about pursuing my business full time." Being the realist she is, she spent months counting (and recounting) the numbers until she decided there was no time like the present to pursue what had once been only a dream. "Over the years," she reflects, "I've been able to experiment with different styles and really find out who I am as an artist."
Here Julie talks about becoming a full-time seller, the challenge of taking custom orders, and how putting time into her delicious blog keeps customers coming back.
What was your biggest challenge as an Etsy seller when you started, and how did you overcome it?
The biggest challenge was just finding my way to where I am now. I feel well-established today, but I spent years trying to find my brand, my style, and myself in my work. It took time to develop a business that is a true representation of who I am.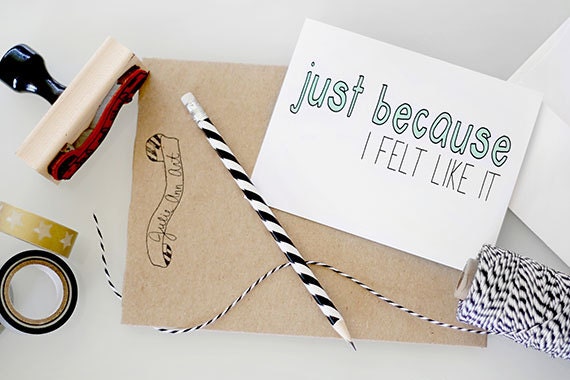 What's your best advice for brand-new Etsy sellers who want to quit their day jobs?
Be patient, humble, and realistic in your expectations. Strive to be unique and original because that's what is going to set you apart from the rest. Educate yourself on search engine optimization, online marketing, and product photography. Take advantage of social media! It's free advertising that helps you create a network circle.
Do you think offering custom designs has helped your business?
I think what attracts people to Etsy is the ability to find a product that can be customized for them. Here we are, a community of artists who are ready and willing to create exactly what the buyer needs. Being able to provide custom greeting cards that specifically reference the relationship between two people, whether it be an inside joke or more emotional, is really special to me.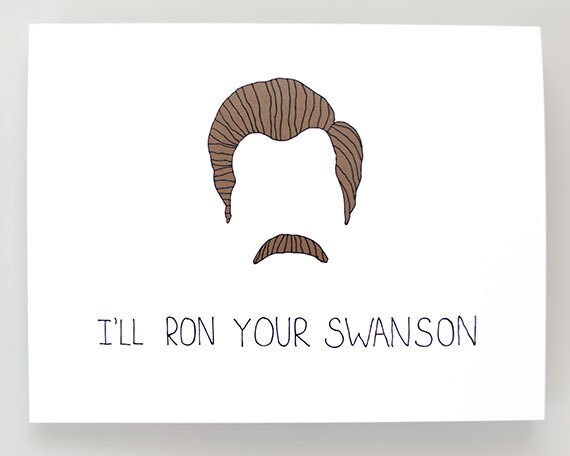 How do you make sure buyers are clear about how ordering your custom items works? How do you deal with things like estimated shipping times, sending proofs, or problems once a buyer has received an item?
When I receive custom-order requests, I'm honest and realistic. If the custom request requires too quick a turnaround time or isn't suited to my brand, I apologetically decline. It's an honor to be contacted for your creativity, but it's important to me that every product I send out is up to my standards of quality. I don't look at it as turning business away; I look at it as only accepting work that I can give 100% on. I try to strike an even balance between satisfying every customer request and doing work that I am truly passionate about.
You have a very beautiful blog with many delicious recipes and generally uplifting posts. Does your blog influence your Etsy shop?
Yes! My blog has not only helped me become more involved in the handmade community, but it has helped me to connect with buyers on a more personal level. I really urge business owners to have a blog of their own. I know it's a lot of work and overwhelming, but if you put your heart into a blog and utilize it as an advertising tool, the outcome can be hugely rewarding for your shop. The two can complement one another.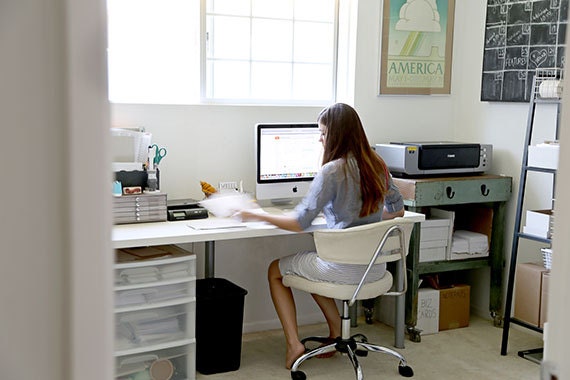 You've been featured in iVillage, Huffington Post, ApartmentTherapy.com, Marie Claire (UK), among others. How did you get all this press?
The majority of my press stems from websites contacting me through Etsy to ask for my permission to feature my cards. The opportunities and exposure I have received through Etsy is really unmatchable. As far as seeking press on my own, it comes back to the blogging community. I feel really fortunate to be a part of a supportive network of blogs I can collaborate with to gain exposure for my business.
You've done a great job complying with Etsy's policies around mature content and language. Did you review the policies before listing your items? What advice do you have for other sellers with similar content?
This is my business and my main source of income. Once I quit my day job, I made an effort to improve my shop and that included following the rules. Etsy has been an amazing platform that allows me to run a shop and sell my products to a worldwide market. It's the least I can do in return to respect the policies.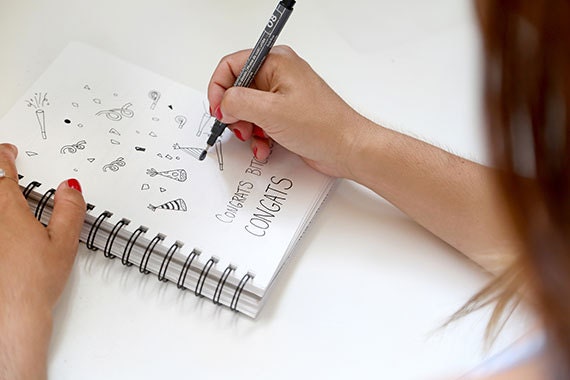 What's your most favorite part of working for yourself?
I love having the flexibility and control to do what needs to be done. For so long, I wasn't able to put 100% into my business because I had a day job that took up so much time. Working for myself allows me to focus on what needs attention so I can really pursue the business goals that used to be on the back burner. Working in sweats isn't so bad either.
What's holding you back from growing your business? What could you change in your process to help you grow but also maintain your ethics? Share your thoughts in comments.

Words by Kim Konen
Kim Konen is a passionate Etsy seller and mom. While she worked at Etsy, Kim worked closely with the Etsy community through her role as a Teams program coordinator.