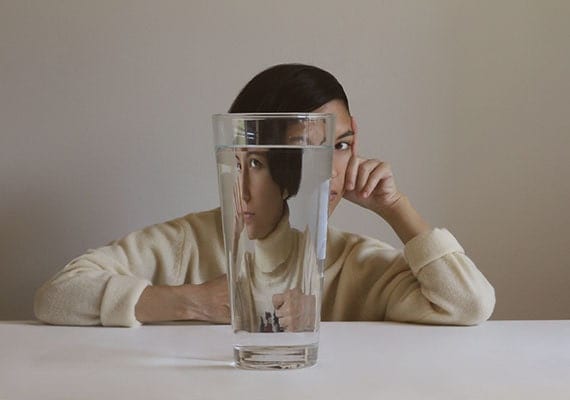 There's no doubt about it: Yokoo is hardcore. This iconic Etsy seller had knit 1,582 hats and scarves with her own two hands when we shot our Handmade Portrait of her in 2010. Three years and over 2,000 more hats and scarves later, she's still going strong with her solo operation, fueled by superhero knitting and crochet talents.
Before Yokoo captured our hearts with her knitwear, she worked a nine-to-five job at a copy center. Her decision to leave the steady comforts of a full-time job didn't come easily. However, she says, "I slowly began to realize that my time has unlimited value. If I spent an hour editing a photograph, it wasn't just an hour, but a total of every hour I ever spent on any photograph — each idea building upon the previous one. This is truly the untold moral of finally becoming self-employed."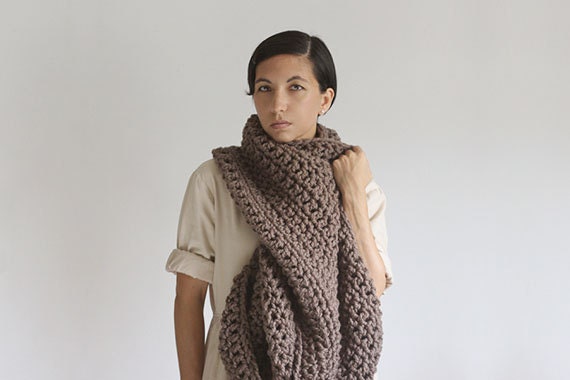 As her business has built off each subsequent idea, the Atlanta artist has developed a style of knitwear and product photography that's instantly recognizable. In 2012, she opened a shop called Mother to sell handmade and vintage women's clothing, developed her accessory lines, and has plans to offer her photography for sale, including pieces from Instagram. Her work continues to evolve and surprise, while retaining the cozy familiarity and enigmatic aura that's garnered far-flung press and popularity.
How did you know you were ready to leave your day job? How did you plan for that transition?
I can't honestly say I was especially prepared to part with the steady comfort of full-time employment. Much of my transition was a result of necessity. The economy was in a steady decline, as were my hours, so I really didn't have much choice. With this rising tide of insecurity also came resentment, which later morphed into audacity, then eventually freedom.
Books can be written about my struggle to finally part with a full-time job. My personal beliefs of what was possible were drastically changing. At my very core, there was a seismic shift in consciousness. But on a more physical level, it was simply a matter of practicality and basic math. There was a point when the amount of hours spent at my place of employment began to actually reduce the amount of total income being earned through my "secret projects" on a then relatively unknown site called Etsy.com.
Your shop has a look that's instantly recognizable. How do you approach building your brand?
I'm inspired by music — Nina Simone, Vince Guaraldi and Gil Scott-Heron. My musical heroes always stood for something. They made music that was rooted in real desire to send a message, and those were the types of songs that resonate beyond the time that they were made. I always understood the need to create art that's rooted in a specific perspective and message: one's S.O.S. to the world. It's far too hard to say everything, so just say something. At its essence, I guess this is what corporations label as branding. That's just thinking about the same concept, only in reverse.
Since the Handmade Portrait video, how has your process and relationship to your work evolved? What have you learned through all those stitches?
It's vital to have a positive perspective at all times. I know that in the era of emoticons this sentiment has become a cliché, yet I've never witnessed a successful man with a bad attitude.
Psychological pessimism is a bad habit to break. Almost impossible, really. Breaking the pessimism habit has to be rather deliberate and ongoing. When you work for yourself, your physical body is actually your company. So long bouts of pessimism will result in a bottom line that will eventually mirror to those same expectations.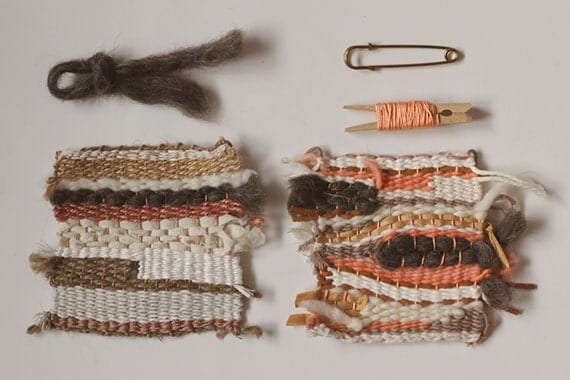 With over 3,000 sales, an active fan base and just two hands, how do you keep up with demand?
I couldn't give you an intricate answer with how I manage my day from hour to hour, because each day requires a vastly different set of skills. One strategy I've learned is to focus on one task at a time. (If there's a need to multitask, that's a little different.) For me, it's like an hourglass. Each task assumes a grain of sand and each grain has its own time to creep from the top of the glass to the bottom. If I allot myself an hour to package and ship, I refuse sudden interruptions like emails or voice messages. This keeps me centered, without becoming too overwhelmed with the various hats that must be to worn from one day to the next.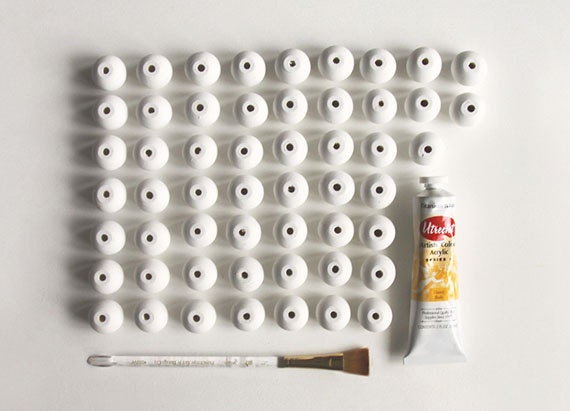 Your Etsy shop feels infused with you — your perspective, style, voice. Plus, you personally make each piece, and are front and center modeling in your photos. How has this personal approach shaped your business?
My comfort with myself has afforded me an audience that's comfortable with me. I find that honesty tends to be at the center of good communication. I have a little saying that goes like this: "If you're smart, don't be a fool wasting your time being a genius."
You've been featured in the New York Times, Vice, Nylon and more. How did you get all this press?
I get asked this question all the time. Your guess is as good as mine. I've never paid a public relations firm, nor have I ever taken out an ad. I'm compelled to think of it as luck, but I should give myself a little more credit than that. I attempt to be very true to who I am. I think that comes through in what I do, and this tends to resonate with others online.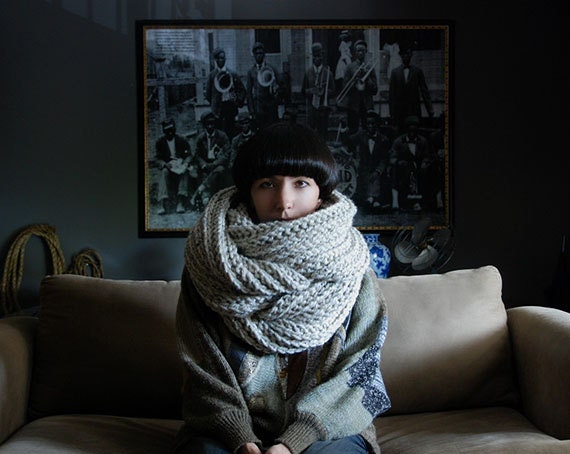 A number of sellers struggle with figuring out the best price for their items. What's your pricing advice?
Yes, I struggle as well. I'm pretty sure that you're supposed to struggle with pricing. I think that's the nature of business. Everything in life changes in value, even the dollar itself; there really is no easy way out of it. I used to assume that pricing was a matter of my personally perceived value. The value of each item reflects the time of year, your competition, the demand for your product and the time of production. Just changing the color can drastically alter the value of a product. It's really a constant struggle that I think we simply have to grow accustomed to.
What's your recipe for strong product photography?
Emotional photography tends to be good photography, in my judgment. Sexual photography and humorous photography tend to be very subjective to the viewer, so I feel emotional photographs have a somewhat universal appeal. But, again, this works for me, because this is who I am as an individual. I would say, aside from your computer, great camera equipment is the most valuable tool for a successful business.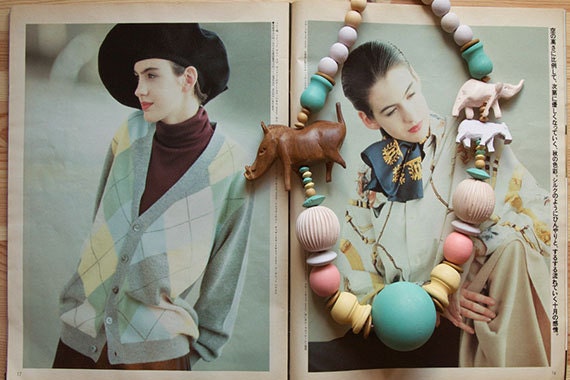 Any tips for new sellers preparing for their first holiday season?
The key to a busy season is to stay professional! Always keep your professionalism at all times. Answer emails quickly, within a day at least. Don't be afraid of being honest, and by all means set clear, reasonable holiday cut-off dates. Make sure your dates are posted within the description of each item and every automatic transaction email that goes out.
Don't overindulge in holiday shopping, as the sudden influx of holiday sales can be somewhat deceiving.
What do you love most about your creative life?
The ability to create my own reality.
How about you? What do you love most about your creative process? Share your thoughts in the comments.