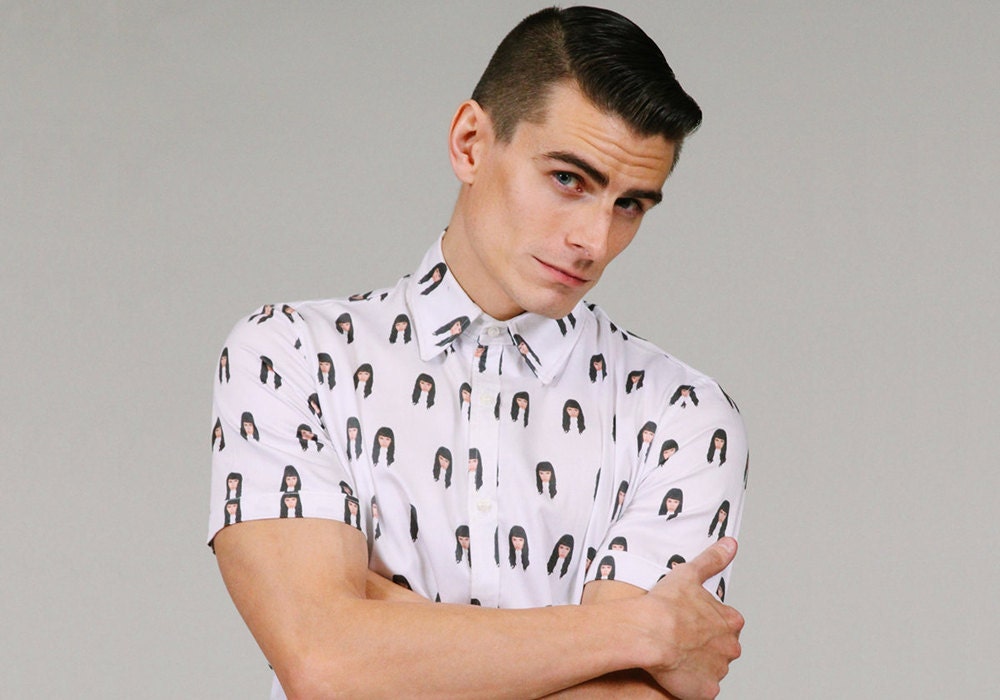 After running a successful Etsy shop for three years, Anna-Marie Cooper of Rogue Minx Clothing knew she was ready to diversify her business's revenue streams. And, with building interest from boutique owners, she was confident that she had a store-worthy line. But before she could say that thrilling "yes!" to any wholesale requests, Anna-Marie knew that she'd need to streamline her production process to seamlessly fulfill larger orders. She gave herself ample time to set up her business for wholesale success before taking the plunge. "I needed to gain a lot of specific knowledge that would drop my costs and make it possible," Anna-Marie says. "I am grateful for the time I took to figure it out."
Are you ready to jump in? Complete the following quiz to help you decide if wholesale fits into your current business plan.
1. Do you have an assortment of items that will appeal to a retailer?
Yes | No | Maybe
Offering variety within your line will allow retailers to select products that align with the aesthetic of their stores and appeal to their clientele. A developed line also shows retailers that you've invested time in your collection and will still be around if they decide to reorder.
2. Is your packaging cohesive and professional?
Yes | No | Maybe
Retailers want to know that you not only have a solid product line, but that your branding and packaging is thoughtfully considered and executed. They want to see that you have cohesive brand messaging throughout your packaging and a product that will look beautiful on their shelves.
3. Do you have a clear understanding of your costs?
Yes | No | Maybe
A solid understanding of how much it costs to make each of your products will allow you to adjust your supplies, workflows and minimum order quantities in order to strategically price for wholesale — and ensure that you're still making a profit.
4. Can you make a profit when selling at the wholesale standard price?
Yes | No | Maybe
It is industry standard for a retailer to sell the price of an item at twice the cost, if not more, at which they purchase it from you (also known as the wholesale price). For example, if you sell a number of scarves to a boutique at wholesale for $25 each, the boutique will sell them for $50 each or more. You'll need to take a hard look at your costs and track supplies, labor and overhead. Account for profit by multiplying that total by two or adding a specific amount. This number is your wholesale price. Multiply your wholesale price by two for your Manufacturer's Suggested Retail Price, or MSRP. You may need to streamline production, cut costs, update your prices or plan a new line to make these pricing adjustments possible.
5. Are your online prices consistent with the 2x retail markup necessary for wholesale?
Yes | No | Maybe
Pricing consistency is key to maintaining a wholesale relationship. The prices in your Etsy shop or website must not undercut your MSRP. Some retailers may decide to set their prices higher than your MSRP. In general, retailers don't want shoppers to be able to purchase your items for less online than they do in a store.
6. Do you have adequate storage and studio space to store supplies, set up large-run production and stow finished inventory?
Yes | No | Maybe
Ordering bulk supplies is one way to keep your margins profitable. Be sure you have the space needed to store large quantities of supplies as well as your finished products.
7. Can you cover upfront costs for supplies and production?
Yes | No | Maybe
A retailer doesn't usually pay for the items ordered until they have received them or you have shipped them. As a wholesale seller, you will need to cover the cost of producing your items before getting paid. When you're producing a large quantity of items, you'll need financing upfront to purchase supplies.
8. Have you considered hiring seasonal, part-time or full-time help?
Yes | No | Maybe
As an Etsy seller, you have honed a variety of skills to create a thriving business. You may need to hire an assistant to help meet increased production demand or handle other aspects of your business as you continue to grow.
9. Have you considered working with outside manufacturers?
Yes | No | Maybe
Although it's not necessary for everyone, some wholesale sellers design separate lines that can be wholly or partially created with the help of specialized outside manufacturing assistance as a way to increase volume.
Your Results
Tally up your answers. Which answer did you choose the most?
Mostly Yes
It sounds like you have already considered some of the big steps involved in selling wholesale. Go here to get more information and apply for Etsy Wholesale.
Mostly Maybe
Wholesale might be the right next step for your business. Read over the Wholesale Guide for Etsy Sellers. Before diving into wholesale, examine your pricing structure, be certain that you can turn a profit and make sure that your production is streamlined for success.
Mostly No
Wholesale might not make sense for your business right now. Review the Wholesale Guide for Etsy Sellers. You may need to make some adjustments to prepare your business for wholesale. Wholesale isn't a good fit for every business, but there are other possibilities for selling in person. One option is to check out your local Etsy Team to see if they have any selling opportunities or search Etsy Local for other local selling opportunities. Another option is to set up a consignment arrangement with a retailer. In this scenario, a retailer will promote and sell your work for a commission fee, and anything that doesn't sell will go back to you.