There are different reasons you might consider running a sale. Maybe you're clearing out old inventory to make way for a new line. Or maybe you want to encourage customers to come back and purchase from you again.
Running a special offer can help entice new shoppers to take the leap and try your product. They're also a great way to incentivize shoppers to spend more than they usually would. Special sales and offers are also a great way to get the word out about your brand and products. That's why offering strategic discounts in your shop can be a smart marketing tactic that can help bring new shoppers in, retain existing customers, and increase revenue to help you meet your business goals. On Etsy, there are two types of promotions you can run from your shop: sales and coupons.
Finding the right promotion for your business
Hosting giveaways and contests
Finding the right promotion for your business
Shoppers love finding a good deal. In fact, 71% of Etsy buyers have told us that they look for the best deal when they're shopping*. Chances are, you can probably recall a time when you've held off on making a big purchase or were more compelled to buy something when a special sale came along. Whatever type of promotion you decide to run, consider your margins and make sure it's something that will ultimately help your business. Consider the cost of supplies, labor, and shipping when determining your sale price or discount to ensure that you're still making a profit on your promotion. Check out Are You Paying Yourself Enough? for great tips on effectively pricing your items.
*According to a November 2016 Etsy survey of existing buyers.
Running a sale
The Sales and Coupons tool in the Marketing section of your Shop Manager lets you schedule and run percentage-off sales (between 10% to 70%) for selected items in your shop for a defined period of time (up to 30 days). Businesses commonly run small percentage-off sales to promote a new line or collection, or a higher percentage-off sale to liquidate slow-moving merchandise. You can also encourage shoppers to spend more by setting an order minimum for certain promotions (For example: 20% off when you purchase two or more necklaces, or 20% off of $100 or more).
If it's your first time running a sale and you're not sure where to start, consider a promotion that coincides with a popular retail shopping holiday, as this is when shoppers are most likely expecting to find a bargain. The new calendar of key shopping dates in the Marketing section of your Shop Manager shows popular retail shopping holidays to help you better understand what types of items buyers are shopping for during different times of the year. You can use this calendar to help you plan your next promotion. Remember to communicate the reason for your sale. Explaining to shoppers why you're having a sale and how long it will last helps create urgency around your promotion. And use discounts strategically: excessive promotions can train shoppers to constantly expect discounts from your shop and hurt the overall perception of your brand.
Getting the word out
To reach the maximum number of customers, be sure to share your sales promotion or discount on social media and any other online channels you have, including in an email newsletter or on your blog. Make sure to promote your sale in your Shop Announcement. If you like, you could even add a "Sale" section to your Shop.
Offering a coupon
Coupons are a great way to build customer loyalty and to invite them to come back and shop from you again, but they're also good for incentivizing your customers to follow you and engage with your social media channels. You can track engagement for certain promotional channels to help you target customers on Facebook, Instagram, Twitter, and in email marketing. Sharing a unique coupon code to your Instagram followers (for example: sharing a code "Instagram10" to your Instagram followers for 10% off their purchase) can give you a sense of how they're engaging with your content on that channel.
Sharing a coupon code with your customers from your Etsy shop is easy. Once you create the coupon, you can share a special link for the discount with certain buyers. If a buyer clicks on one of your listings from a coupon code you've made with the Sales and Coupons tool, they'll see that they've successfully claimed the code for your promotion both on the listing page and in checkout. Keep in mind as you plan your coupon promotions, the names you give them can only be used once. If you share a coupon broadly, keep in mind that it can be used multiple times by an unlimited number of customers.
Don't forget the details
Make sure to let customers know about any additional terms or restrictions on your sales and coupons. For sales, fill out the "Sale Details" field to communicate that important information to customers. For coupons, highlight key terms and restrictions when sharing coupons with existing and potential customers via email, a blog post, or on social media.
Measuring your results
Your Sales and Coupons dashboard shows you the performance of your sale or coupon code by displaying how many orders were placed using your promotion—and the revenue you made as a result. To help judge the success of your promotion, one key metric to consider is incremental revenue: revenue you would not have earned if you had not created your sale or coupon. You can get the best sense of how your sale or coupon performed by looking at the Orders and Average Order Value (AOV) on the Sales and Coupons dashboard.
If you were to take a look at your dashboard and see that 10 orders were placed with a sale or coupon, think about how many of those 10 orders you made because of that sale or coupon (and how many you think wouldn't have purchased without your discount). The extra orders you made because of the sale or coupon are considered incremental. If you're seeing incremental orders and your AOV on your dashboard is increasing, your promotion is probably successful. If your AOV is decreasing, you'll need to decide whether the revenue coming from those incremental orders outweighs the loss from your AOV decreasing.
For instance, let's say you ran a sale for 50% off your $20 necklaces. Based on your experience selling your necklaces, you estimate that 2 of your 10 orders from the sale were incremental, meaning you would have gotten 8 of these orders anyway, and your AOV decreased by 50%. The trade off of 50% AOV decrease for only 2 more additional orders is probably not worth it.
Now let's say you decided to run a sale for 10% off of your $20 necklaces, and you determine that 8 out of 10 of the necklaces you sold were incremental. You also notice that your AOV went down only 10%. It may be worth doing this sale again in the future, because a significant portion of your orders occurred because of the sale, and your average order value only decreased slightly.
If you're just getting started, you'll probably need to experiment to find the right formula for you and your business.
---
Hosting giveaways and contests
A slow season for your shop can be a perfect opportunity to boost engagement and exposure through a giveaway or contest. Start by thinking strategically about the audience for your promotion. Make sure your prize is appealing so customers will be more inclined to enter.
Host an event or contest—for example, ask people to share a favorite item via Facebook, Twitter, or blog post—and let your participants know a set of lucky winners will receive an exclusive discount code for use in your shop. Here are a few tips you can use to run your own contest or giveaway.
Hold a loop giveaway
A single small business running a sale might not garner much attention, but many shops very publicly holding a well-coordinated giveaway have the potential to be eye-catching and to collectively bring in many more shoppers. To coordinate such an event, pick a theme for the contest, such as a holiday, the changing of the seasons, or something you want to celebrate.
For example, Instagram can be a great place to show off your items, provide a look at your studio and process—and attract new customers. Each of the sellers who participate contribute one of their items to a prize pack and tag the other sellers in their post about the giveaway. In order to enter, Instagram users have to follow each of the sellers' accounts, "like" each of their giveaway posts, and tag two of their friends in the comments when they are finished.
Winning more prizes at once is an incentive for people to participate. Too many sellers involved in a loop giveaway could be confusing to contestants, so we recommend eight sellers maximum. It's important to choose sellers with similar style for each giveaway to approach a special target audience.
Make the most of social media
Rewarding your fan base can help increase sales and repeat customers. Post newly listed items to your Facebook page and Twitter account and offer your followers special discounts and giveaways. If you're new to Facebook promotions, start in your comfort zone by promoting to the people whose opinions you value the most: close friends and family. From there, you can branch out to peers and acquaintances and eventually to a larger audience.
Giveaways are an easy way to quickly drive adoption of your hashtag. Running a giveaway promotion can be as simple as asking followers to post (or re-post) using your hashtag. That way the audience you'll reach is much larger. Run a customer appreciation giveaway every year to celebrate the anniversary of your shop. Ask followers to post a picture of your product in their space with a hashtag, then select the winners.
Engage fans with e-newsletters and blogs
Offer promotions such as special discounts, free gifts, or entry in giveaway contests to customers who sign up for your newsletter via your blog or a URL from your Etsy About section. Providing value can help motivate and attract new subscribers. If you use Pattern, the blog posts you create will include buttons to Tweet or share on Facebook so you can generate buzz on social media.
Blog features can be a great marketing tool for giveaways. The most important key is to know your target audience. If you aren't focused on the right group of people, it can be a waste of time and money. Giveaways on blogs that feature similar work can bring your business a lot of exposure while helping you learn what people like the most in your shop.
Note: Promotions, such as loop giveaways, may be subject to sweepstakes laws, which can vary from one country to the next. Make sure to familiarize yourself with any laws that may apply to your giveaway before you get started.
Forging Partnerships
Investing time and careful consideration in potential partnerships can produce rewarding relationships. Choosing a like-minded collaborator and developing that partnership can result in teamwork that goes beyond a campaign. For the partnership to work, it's important that your values align and you have an understanding of your partner's goals and your own. Think strategically about what strengths you and your partner have to determine how you can help one another.
Make the connection
When looking for a partner, it's helpful to talk to other creative entrepreneurs. If you know other makers or designers who have scaled up their businesses by using brand partnerships, ask them about their experiences or for leads on partners you should consider.
Once you've found a collaborator you're interested in working with, it's time to get in touch. Brands and bloggers often list a preferred contact email address on their website or social media accounts. If they don't have an email address publicly available, send a direct message on social media that includes your email and asks them to get in touch if they're interested in working together.
To streamline the outreach process, craft a standard message introducing yourself and your brand, and inquiring about whether the recipient would be interested in collaborating. Be sure to personalize the basic message for each brand, including details about why you feel they would be a good partner.
Establish clear terms
When building your own network of partners make sure that you have transparency over the process and that you are invested in a mutually-beneficial partnership. Select a brand you're comfortable working with, and that you'll be proud to say you work with.
To ensure a positive experience throughout the partnership, clear communication about what's expected is essential. Creating a signed written agreement will help set the partnership up for success. While the specifics vary depending on the type of partnership you're undertaking—such as collaborating with brands, small businesses, or restaurants—be sure to address the parameters of the partnership, such as ownership rights for deliverables, compensation and payment terms, and start and end date for collaboration.
Define your goals
Always define campaign goals before engaging in a partnership. You'll narrow your search for the right partner by determining a clear goal, like growing brand awareness, expanding your customer base, or increasing traffic to your site.
The scale and scope of your partnership will vary greatly depending on your business. As you brainstorm your goals, budget, and intended time commitment, think about what your brand brings to the table to set a successful partnership in motion. Measure impact by setting concrete, realistic campaign benchmarks upfront. Then determine your campaign's success, track your results, and compare them to your benchmarks.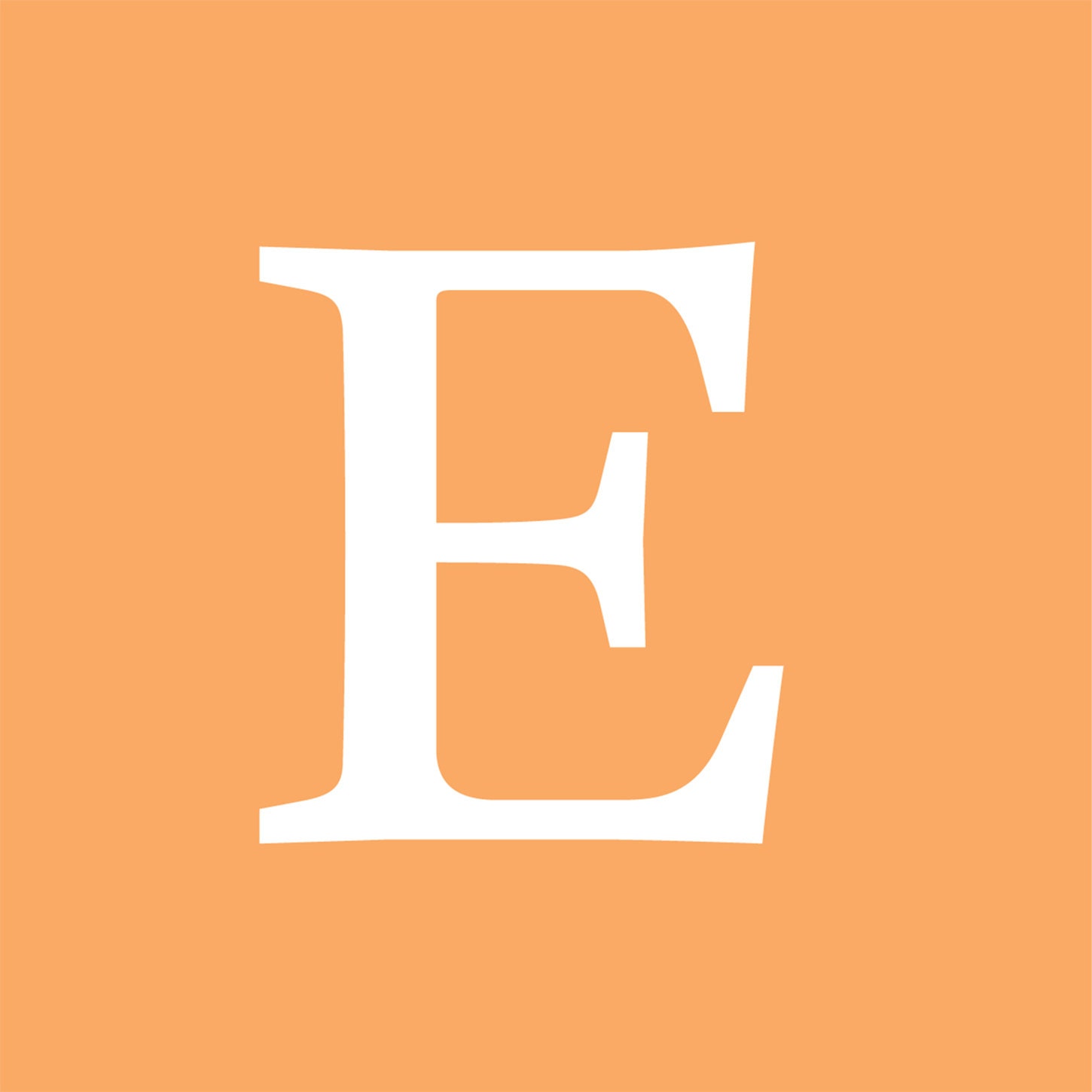 Words by Etsy Staff