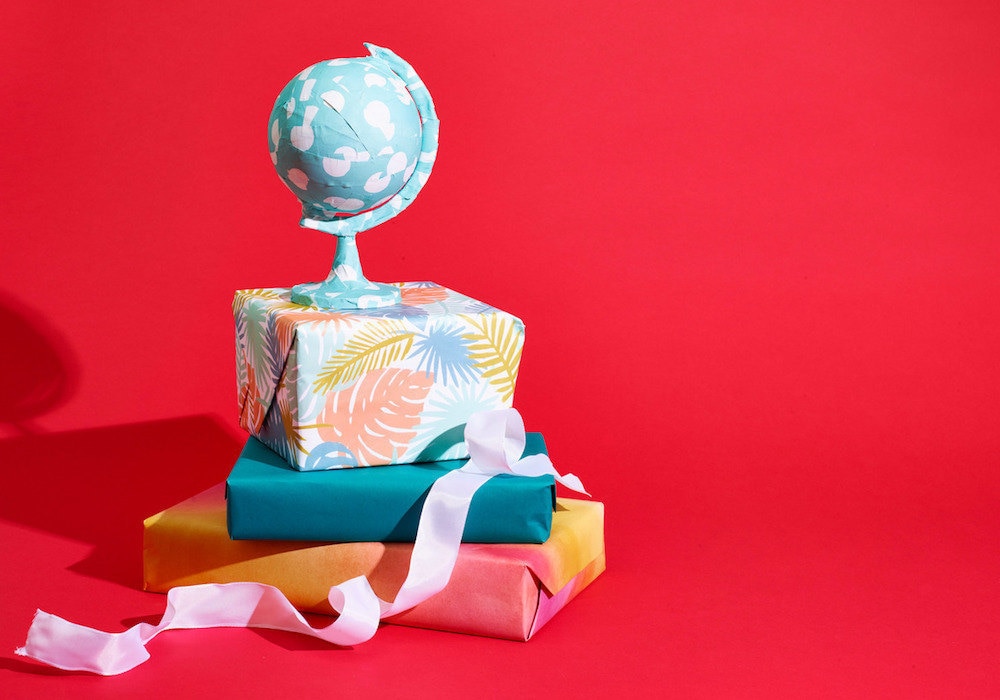 Some sellers don't offer international shipping because they worry that no one will be willing to pay the cost, or because they fear it will be too complicated to organize. But if a shopper really wants what you're selling, they'll be willing to pay. And sellers who've tried shipping internationally often report it's well worth the effort because it helps them reach new buyers around the world. After all, what's more exciting than the prospect of shoppers buying your products across the globe?
When Kelly Hamilton first opened her Etsy shop Mint Afternoon in Seattle, Washington, she was intimidated by the idea of selling to countries outside of the US. However, after reading post after post in the Etsy Forums from overseas buyers lamenting the fact that they couldn't order a particular item from a shop, she decided to try it, and never looked back.
"My first international order (besides Canada) was from Germany and I still remember how excited I was at the thought of my products being used and enjoyed by someone halfway across the world," says Kelly. The first year she offered international shipping, nearly 20% of her sales came from overseas. And, it was less work than she'd expected. "I was already going to my local post office two or three times a week, so shipping international packages didn't take any extra work except for filling out a customs form." Learn more about custom duties here.
Since Kelly moved to the UK, shipping internationally became a necessity for keeping her shop open while she was studying. With the majority of her buyers in the US, she needed to make her shop accessible to the largest market and to most of her loyal customers. "I had to make some adjustments such as learning new shipping rates, adjusting my timelines for delivery, and finding new sources for supplies, but the experience has taught me a lot about how to appeal more to an international audience," says Kelly. "I still get a thrill every time I see an order from a country I've never shipped to before and that alone makes international shipping worth it for me."
Whether you're a new seller or have been selling for years, offering international shipping is a great way to open yourself up to a huge client base. Because most international buyers only see items that ship to their country while searching on Etsy, you'll allow them to find you by offering international shipping.
To make sure you appear in international searches, be sure to set rates for every country you feel comfortable shipping to. To manage your shipping destinations read this FAQ. An easy way to set up international shipping is through using shipping profiles, which allow you to update multiple listings quickly with similar shipping costs. Once you set up a worldwide shipping profile, you can update all applicable listings by using Quick Edit.
Calculating international shipping
For Kelly, learning how to calculate international shipping was a process of trial and error. "I use the "Everywhere else" feature and it is impossible to get it exactly right every single time for every country," she says. "After greatly underestimating the shipping on far too many packages, I invested in a simple food scale to help." Having an exact weight for every item helps her cut down on errors. "Now, when I make something new for my shop, I weigh it, then calculate what it would cost me to ship to my top international markets: UK (and now the US), Canada, Australia, and Germany," says Kelly. She takes the average, adds her cost for packaging, and uses that number for her listing. "It sometimes costs me a bit more, sometimes a bit less, but for the most part, it evens out in the end."
If you are a seller based in the US, save time and money by using calculated shipping profiles to generate accurate shipping costs by location.
More tips for appealing to international buyers:
Fill in your location on your profile. This helps people find you and gives the buyer an indication of how long their purchase will take to arrive at their doorstep.
List sizes and weights in metric measurements as well as in non-metric measurements.
Have clear policies on international shipping in your Shop Policies. This helps gives the buyer confidence that their package will reach them.
Don't be afraid to ask! If you're unsure of anything, send the customer a convo. When Kelly got her first order from Ireland, she spent a day agonizing over the lack of postcode and worrying if the package would ever get there. "I finally decided to just ask the customer and she was very happy to explain that some rural places in Ireland didn't use postcodes," says Kelly. "I felt more comfortable shipping the package and learned something new."