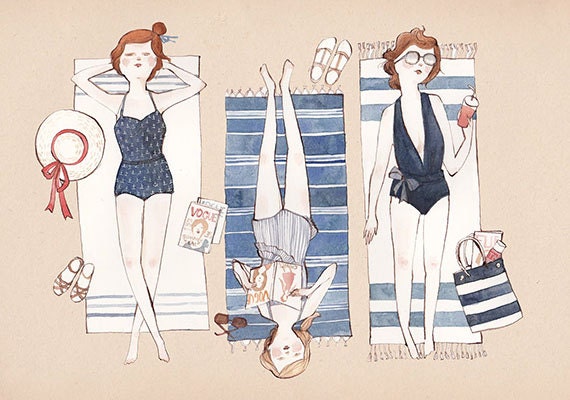 Deep cleaning isn't limited to excavating your cavernous closet or evicting the dust bunnies cowering under the bed. It's also an integral part of optimizing your Etsy shop and increasing your sales.
Looking for an excuse to shake out the sheets and stir things up a bit? Etsy's listing pages are fresh from a facelift of their own, and in the spirit of sprucing, we're excited to share a few ideas for making the most of the upgrades in your own shop.
To get started, take some time to scope out one of your current listings and soak in the story your buyers are experiencing as they browse through your item descriptions, product photos, and Shop Policies. These individual pieces are all part of the bigger puzzle of branding your shop, and should reflect how you hope buyers will perceive your shop. (Check out the basic principles in Branding 101).
When you're ready to take those listings to the next level, here are six fundamentals to focus on. You can use these tips as a checklist to revamp your shop one listing at a time, or pick and choose components you'd like to improve.
1. Put Your Best Face Forward
The eyes may be the window to the soul, but as an Etsy seller, your About page is the clearest way for customers to catch a glimpse of the care and process behind your shop. Textile artist Martha Witcher of  Illinois-based Thistle Rose Weaving uses her About page to educate potential buyers about her intricate creative process and collection of looms, which in turn helps her products market themselves. The story of you occupies prime real estate in your listing page, and by taking the time to infuse it with your brand and individual story, you're more likely to leave an impression that keeps buyers coming back.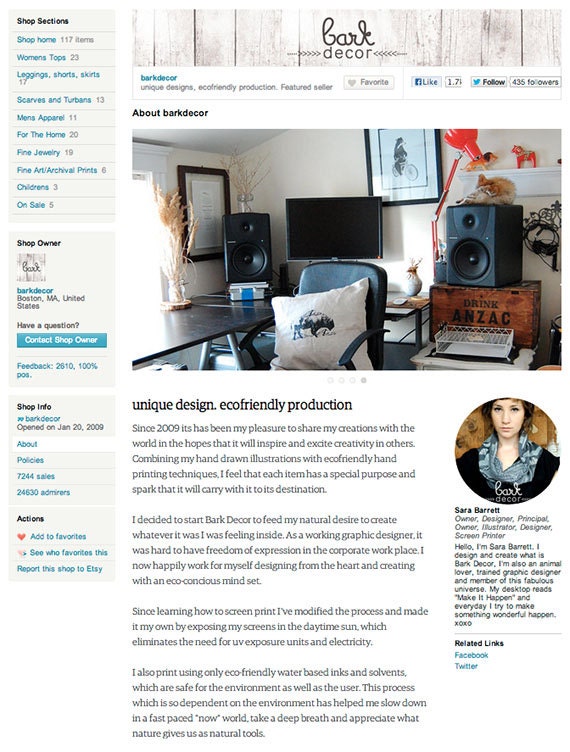 Is everyone who contributes to your shop featured on your About page? Have you taken the time to map out the origin story of your shop? Or maybe you've just cleaned up your studio and it's time to take a few shots to document your process. The more memorable details you can share with your shoppers, the better!
Get started with these Tips for Your Shop's About Page and keep your shop visually cohesive by implementing advice from The Ultimate Guide to Telling Your Shop's Visual Story.
2. Polish Up Your Policies and Shipping Info
Are you willing to accept returns? Can you ship internationally? What happens if the post office mysteriously devours your buyer's package? Your Shop Policies are the fine print and safety net of your business, and can be one of your greatest allies as business booms. Strive to address buyers' questions and concerns ahead of time, and you'll save yourself headaches and confusion down the line.
In the same vein, make it clear to customers where you're willing and able to ship your item by including all available countries within your Ship To information. Make your shop searchable for international shoppers by including adding countries to your Shipping Profiles, and don't be surprised if your shop traffic goes global.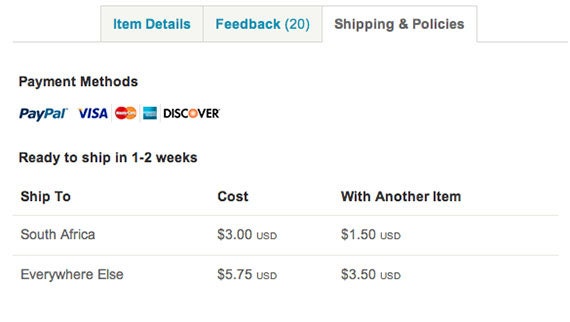 Ready to get polishing? Learn more about honing your shipping practices with 4 Steps to Shipping Success.
3. Keep Your Shelves Stocked
A well-stocked shop encourages customers to browse to their heart's content, which can lead to more bundled sales and less legwork for you (That's right, I said less work.) Item listing pages now also include thumbnails of additional inventory from your shop, giving customers every opportunity to find just what it is they're looking for. Having at least a full page of listings in your shop also increases the likelihood that shoppers will come across your items in while perusing the Internet, since your shop will become more relevant in search engines.
Sound too good to be true? Check out 4 Ways to Improve Your SEO to learn more, and read about the benefits of Adding More Items to Make More Sales.
4. Describe It Like You Mean It (and Love It!)
Whether the value of the items in your shop fulfills function or passion, contextualizing that innate value and excitement within your item descriptions and listing details is vital. Give shoppers a chance to engage with your products on a personal level, and you'll make it all the more challenging for them to walk away with an empty cart.
Bonus points: Make sure that your profile includes your location to help buyers understand where your item will be shipping from, and to give your shop global context on the marketplace.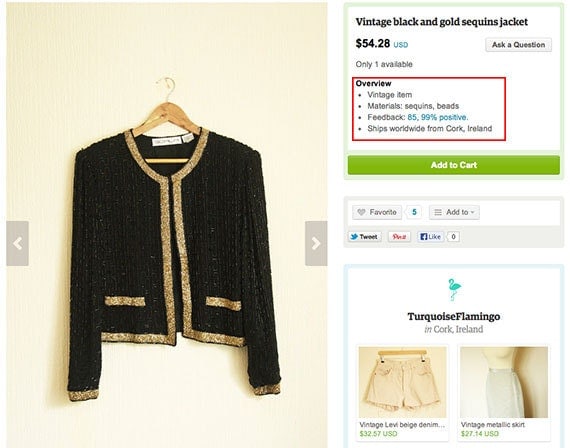 To take your item descriptions to the next level, head over to our Writing Item Descriptions Worksheet and get listing!
5. Shoot to Score
Any Etsy seller will tell you, getting the hang of top-notch item photography takes practice. But once you master the art of representing your items visually, you'll be well on your way to success. Commit the time (and patience!) to perfecting the process of taking clear and cohesive item photos, and let your items sell themselves. Check out our best photography tips here.
6. Share Your Smarts
No one knows your shop better than you, and with the Ask a Question button, it's easier than ever to connect shoppers with the answers they need. "Help buyers feel secure and valued by responding promptly and patiently," recommends Ann Symes, owner of Magpie Quilts. She's been quilting up a storm in Alberta, Canada, for over 25 years. "Your online customers don't get to see you, so their full impression of you is how you communicate," she says.
Have you been fielding the same questions over and over? Strive to communicate that information ahead of time in your item descriptions, policies, and shop announcement. And if it's truly important, don't be afraid to repeat yourself (tactfully, of course.)
To read more about best practices in customer service, check out Your Customer Service Guide.
How do you set your listing pages apart? Share your suggestions in the comments.