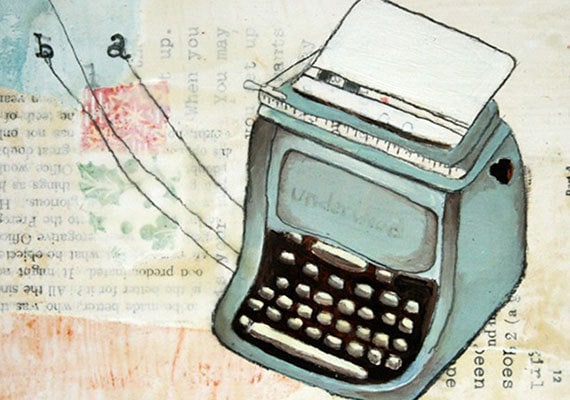 The Seller Handbook team is always looking for Etsy shop owners to feature in stories, whether you're offering tips and inspiration to fellow sellers or being profiled in our Quit Your Day Job series. Today, we're introducing the Seller Handbook Pitch Form to make it easier for you to share your stories with us.
On the form, you can sign up to be interviewed as an expert source in a particular area (think branding or time management). Or, if you're a writer, you can submit an idea for a story you'd like to write for the blog. You've spent countless hours becoming an expert at managing your online business. We'd love to hear about your experiences and share your tips for success with other Etsy shop owners.
When you tell the story behind your shop, you give it added value and credibility. Shining a spotlight on your inspiration, materials and process can help attract new buyers and create a loyal following among current ones. Interesting details can also catch the eye of editorials teams, including Etsy's own Seller Handbook editors, who scour the marketplace regularly for story ideas and sources. With that in mind, take a few minutes to fill out our Pitch Form. Then, check out the following tips for telling your story throughout your shop — and beyond.
About Page
Your About page gives you a chance to create a connection with customers by explaining how you got started and offering a glimpse into your creative process. Did you develop a new product after having kids and realizing a need? Are you a designer turned hand-letterer? Tell your story on your About page through words and photographs. Check out How to Craft a Killer About Page for more advice.
Listing Descriptions
Each item in your shop contains a story as well. Make the most of your listings by including not only the physical description of each item, but also unique details that make it special. Is that moonstone ring made by a highly trained jeweler working out of a small studio in Toronto? Did you sew that wallet on a vintage industrial sewing machine? Look for ways to make each item stand out by offering a look at how it was made. Read Surefire Techniques to Make Your Listings Sizzle for more tips on creating great listings.
Social Media
Tell the day-to-day story of your shop through social media sites, including Facebook and Twitter, which allow you to have a conversation with your customers. Social media is a great way to tell customers you'll be selling items at a local market, for instance, or to ask fans for feedback on a sneak peek of a product line you're working on. Be sure to include links to your social media accounts in your Etsy shops. Not sure how? Check out this help article for instructions.
How do you tell your shop's story? Share your insights in the comments below.