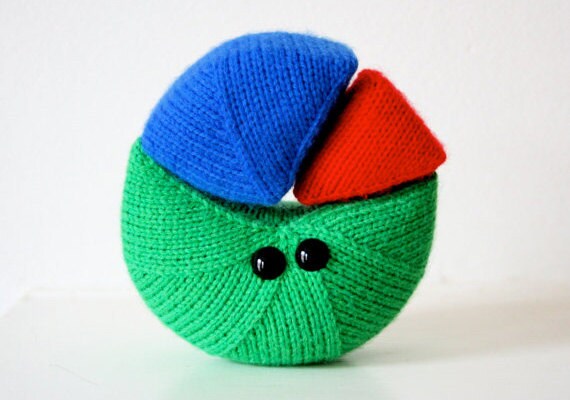 Most people believe that discounting is a pricing concept, but really it is a marketing concept. When thinking about discounting, consider how this discount compares to other potential marketing strategies you can implement, such as promoting your items on your blog, offering free gifts or starting a Promoted Listings campaign on Etsy. A discount is just one way to entice a customer to buy.
Reasons to Offer a Sales Promotion
A discount or sales promotion is intended to be all about action or an immediate sale. Many use it to create the sense of a getting a deal or a one-time-only sense of urgency. These types of promotions should be used carefully and evaluated against the other promotion options. Here are a few motivations for offering deals of this nature:
To induce trial: If you're introducing a new product or entering a new market, such as opening a shop on Etsy, one way to entice people to try your product is to have an introductory price or limited-time discount. Many Etsy sellers report that a portion of their sales are made to repeat buyers. If you can establish the initial relationship with a buyer through a discount, it can pay off in the long run.

To encourage additional purchases: In this method, you discount an additional item, such as "Buy one get one for $2 off."

To support volume purchases: If you're looking to work with wholesale retailers, discounts based on volume may encourage stores and other resellers to stock your products.

To reward your best customers: Some use "friends and family" discount codes to continue to attract top customers.
How to Offer a Sales Promotion
When you're ready to offer to deal, it pays to craft a strategic approach. These are a few methods you can use in your Etsy shop.
Direct price discounting: With this method, the seller offers a discount to the normal selling price. Remember increased sales gained from price promotions are at the expense of a loss in profit — so use these types of promotions with care.  You also must be aware of the possible negative effect of discounting on your store or reputation. You do not want to train your customers to buy only with a deal. You could experiment with a seasonal sale, which frames your discount as a limited-time offer meant to move last season's inventory.

Free shipping: Shipping is an added cost for your Etsy customer, so discounting it may encourage that impulse buy.

Coupons: Coupons can be a very versatile way of offering a discount. You can add a coupon into the shipped package to encourage repeat buying or a coupon in promotional material. The goal of this type of promotion is to maximize the use or redemption rate. Be aware, however, that coupons may simply encourage people to buy what they would have bought anyway. Also, if you use coupons, make sure you have enough inventory to keep customers happy. Usually, the best use of coupons is for new products or to encourage the sales of existing products that are slowing down. Read the instructions for adding coupon codes in your Etsy shop, to get started.

Gift with purchase: This is not just for the makeup counter, my friends. Sometimes known as a "premium promotion," in this method the customer receives something in addition to the main purchase. A classic example is "Buy this t-shirt and get a free mirror with purchase." It is always nice to add something to your package, even if you are not promoting a gift with purchase. If you are offering a free gift with purchase, add a photo of the gift in one of the listing photos.

Group promotion: Band together with a group of artists, such as an Etsy Teams, to promote your items together and give a discount. For example, one year the Etsy Fiber Arts Street team members agreed to provide a discount of at least 15% from November 1 through November 15, and worked together to get the word out about the sale.
Get the Word Out
When offering a deal, there are a few best practices to keep in mind. Be sure to promote your sales promotion or discount on social media and any other online channels you have, including in an email newsletter or on your blog. In your Etsy shop, you can mention the sale in the Shop Announcement, add a sale section to the Shop Sections and add "sale" tags to the item listings. Be sure to follow Etsy's Seller Guidelines. Only list items in your shop that are for sale and fall into one of our three categories: handmade, vintage, or craft supplies. This means you should avoid making listings which are solely advertisements or promotions, with no actual item for sale.
Used carefully, a discount can help drive sales and acquire customers that will be valuable to your business in the long term. As always, make sure to weigh all the potential benefits with the costs. Small tests may be a way to gauge how this is working for you.
How have you approached discounts in your shop? Share what you learned in the comments.