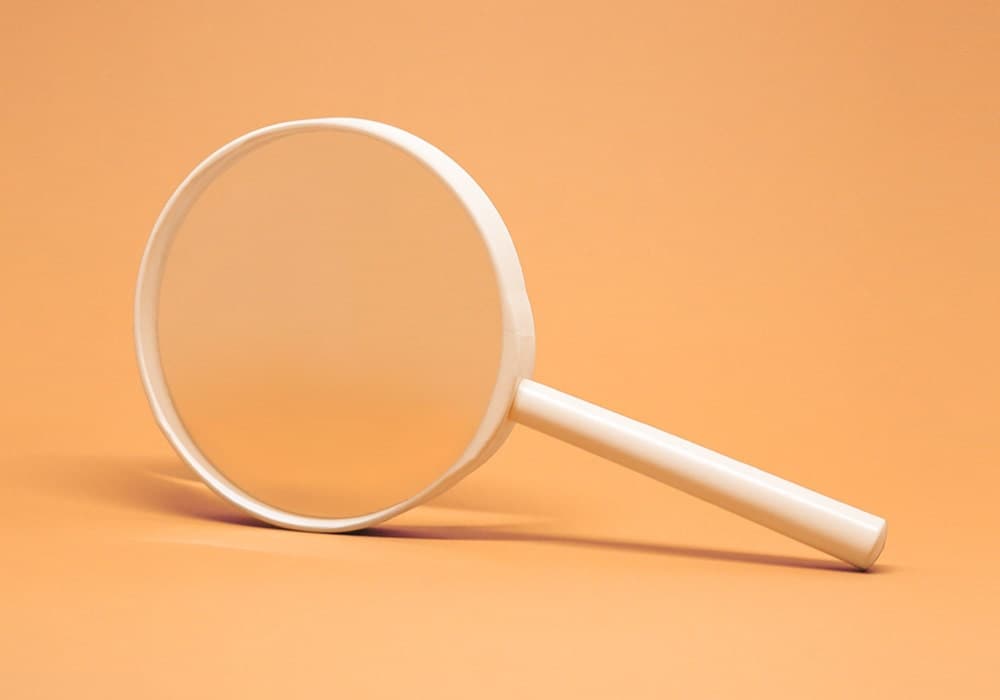 Search engine optimization, or SEO, is the art of optimizing your website so it can be easily found by search engines. What is a search engine exactly? Search engines look through a library, known as an index, of all the pages on the internet. There are more than 130 trillion individual pages that make up the web and new pages are being added every second. Search engines scan all those pages and use clues like the words and links on a page to decide what that page is about. Search sites are websites that allow you to search and access those indexed pages. You've probably heard of the top three search sites: Google, Yahoo!, and Bing.
Search engines help people find what they're looking for on the web by scanning web pages for keywords that match the terms a user has searched for. Then, they match users with pages that appear to contain information relevant to the search. Hundreds of thousands of searches are made across the web every second.
Why SEO is important to your business
How search engines find relevant pages
Why SEO is important for your business
Online shoppers depend on search to find the exact items they're looking to buy. Making sure your unique brand, and the products you sell, are discoverable through search can help potential customers discover your brand, and help your customers find you again to make a repeat purchase. People are unlikely to look through multiple pages of search results to find what they're looking for, so your goal should be to appear on the first page of results for the terms that are important to your brand. Where you appear in results is called your search ranking. If you sell custom engagement rings, for example, you'd want to rank on the first page of search results for that term. Rankings are always changing and Google frequently makes updates to how it determines a page's rank.
Optimizing your Etsy shop or website using keywords and SEO best practices can help you appear on the first page of results. You can also reach new customers by optimizing your website or blog so that you appear in searches for terms related to the things you sell. For example, if you sell necklaces and rings in the shapes of animals, you'd want your site to appear high in search results for terms like "animal jewelry" so that shoppers looking for those items can discover your brand.
A site that is optimized for search engines is also good for shoppers. Search engines want to know that users found the information—or product—they were searching for. When your site delivers what a user is looking for, the search engine considers that a success and you gain a new customer.
This section focuses on optimizing your website, Etsy shop, or blog for external search sites like Google. For tips on optimizing your shop for Etsy search read How Etsy Search Works in Etsy's Help Center.
Glossary
There are a few definitions you should know that will help you better understand SEO.
Relevancy: How useful your page is to a searcher. Search engines determine relevance by looking at the content and links on your pages and deciding how related they are to the search a user made.
Ranking: Where your page appears in search results. Search engines rank pages, showing the most relevant results first.
Search query: The words a user types into a search engine. Also known as search terms.
Keywords: The words that appear on a page that search engines use to match your site with a user's search query.
How search engines find relevant pages
When a user searches on the web, the search engine scans all the pages it has indexed looking for keywords that match the user's search query. Using lots of keywords in all the parts of your site, including your About page, category and product pages, and your blog, tells search engines what your site is about so they can show your page to users who search for similar terms. For example, if a user searched for "summer wedding ideas" a search engine might match them with your blog post that contains lots of keywords about trendy weddings, titled "2018 Summer Wedding Ideas and Trends." It's important to use keywords that accurately describe the pages of your site and what users will find there. Using lots of irrelevant keywords on your site in the hopes of appearing in more searches, known as "stuffing," can actually hurt your efforts to boost your search ranking. Search engines want to deliver relevant results, so use all the opportunities you have to describe your site, but keep your keywords specific to the unique pages on your site.
Parts of a page
When search engines scan the pages of your site, they're looking for context clues to determine what each page is about. They scan the text and links on your site looking for keywords. There are a few key parts of a webpage that search engines look at to determine what the page is about.
Page title
The page title, also called the title tag, is the primary header on your page. It's the title that users can click in search results and it's one of the first places search engines look for matching keywords. Page title is the most important factor search engines look at to determine what users will find there, so give pages descriptive titles that use relevant keywords to ensure pages appear in searches for your brand. When someone searches for your Etsy shop, the page title they'll see in search results is your shop title, so pack those 55 characters with keywords someone might use to find your shop or items. For example, Amie Cunningham of Thief&Bandit Kids uses her shop title to describe what she sells: "Handprinted Organic Children's Clothing." You can also add your shop name to your shop title if customers might search for you that way.
Meta description
The meta description is the text that appears below your page title in search results. Use the meta description to add more context to what the page is about. Using keywords in your meta description doesn't help your site's ranking, so your goal should be quickly communicating what the page is about and enticing users to click. When you create a page of your website or blog, the text field that search engines will "see" as your meta description may vary. For example, on your blog the meta description might be where you add the subheadline of your blog post. The first 160 characters of your item description are the meta description for links to individual listings in your shop from search results.
Page headings
The headings on your page can be used to describe the page's content more specifically. If the page title refers to the whole page's content or subject matter, the page header tells search engines—and the people viewing your site—what the page contains. Headers appear above individual sections of the page, while the title is what users see in the tab of the window in their browser. Google favors "human readable" titles and page headings—meaning page headings that sound the way a real person would describe the product. Best practices are to keep page headings short and readable and to use descriptive keywords about your product such as the size, color, material, and/or shape, all while keeping your title and headings clear and concise. You should only have one H1, the top-level header that describes what the whole page is about. Each subsequent heading on your page should have header tag of H2, H3, and so on. The numbers increase as priority decreases—for example, your H3 would be a sub-heading of your H2.
Page content
In addition to the titles and headings on your page, adding a few paragraphs of text to your page gives search engines even more context about what your page contains. But don't write for a robot. Content that's readable and useful to shoppers, but also contains relevant keywords, will help your site most.
Sitemaps
An .XML sitemap, gives search engines the information they need to know about what's on your site. Think of it like a table of contents for search engines. An .XML sitemap is automatically created for you by most website building tools, including Pattern.
Brainstorming keywords
Keywords are the words and phrases people use to search on the web. Search engines scan all the parts of your website or Etsy shop looking for the terms the user has entered to determine that your site is a "match" for the search.
You should optimize your website or blog so that it contains the keywords your customers might be searching for. But take note: The keywords you use on your site should be relevant and specific to your business and the types of searches you want to appear in.
Keywords related to your brand
Make your first goal to have your site appear in searches for your brand. You'll want your website to appear in searches for your brand name and any product names that are totally unique to you. This way, customers who have already purchased from you or new customers who discover your brand through a press mention or at a craft fair can find you again.
Make your business name part of your page title and use your business name in written descriptions of your products and on content-rich pages like an about page. Using your brand name as your domain name and as the web address of your website or blog can also help shoppers find your brand online, but it's not directly tied to your site's SEO.
Keywords related to your products and customer lifestyle
For each page you create on your own site, you should have a rough idea of the keyword searches you want that page to appear in. For product pages, this might mean creating a category page and using page headers to drill down into the category with more specific terms. For example, if you sell jewelry, you might create pages on your site for bracelets, necklaces, and earrings. Give your pages descriptive titles such as Fine Jewelry: Necklaces. Then, get more specific. What kind of necklaces do you sell? Create sub-pages or page headers for gold necklaces, silver necklaces, or pendant necklaces.
In your Etsy shop, use descriptive names for your shop sections that briefly describe the kinds of items in each section. Using "category style" names for your sections that include your keywords not only helps a shopper navigate within your shop, but also can help shoppers find you in search engines.
An online shopper who's looking for necklaces to purchase is unlikely to just type "necklace" into Google. They probably have an idea of the type of necklace they want to buy. Getting as specific as possible with the keywords you use on your site will make your page more relevant to the search—and shoppers who find exactly what they're looking for on your website are more likely to make a purchase.
You can also create content for your site that targets keywords related to the products you sell so that your brand and products appear in more search results. Adding a blog to your website and filling it with content that targets searches related to your products is a great way to start. Create content that answers shoppers' questions or gives them info they might be looking for. For example, a blog post about wedding necklace trends, with a headline like 2018 Wedding Necklace Trends for the Bride-to-Be, could help brides looking for advice on what to wear on the big day—and introduce them to your brand and products. Don't worry about trying to use your keywords over and over again. Aim for writing that sounds natural.
If you have your own blog, make sure there are easy ways for shoppers to get to your Etsy shop from your blog so that shoppers who discover your brand through your content can navigate to your shop to make a purchase. For more blogging tips, read The Ins and Outs of Blogging.
How to research popular keywords
So how do you know which keywords are best for your website? Start by thinking about how you would search for your products or brand. Keywords should feel natural. You can get more ideas by typing a few words or the beginning of a phrase into Google to see what related phrases other people are searching.
Google also offers a few tools you can use to research the popularity of certain keywords and searches. Google Trends lets you explore different search terms and see their popularity over time. You can also see a list of related terms that might be good keywords for your site and "rising" search terms that are gaining popularity. These "rising" terms can help you identify emerging trends in your industry—a great place to look for content ideas for your site.
For example, comparing the search terms "personalized jewelry" and "custom jewelry" reveals that more people are searching for "custom jewelry" and that search traffic increases dramatically in December. Looking at the rising related searches shows you that lots of people have been searching for "personalized handwriting jewelry." If that's a product you offer, you should create sub-pages for your handwriting jewelry and add some posts to your blog about the topic.
Practices to avoid
The major search engines, including Google, aren't totally transparent about all the factors they're looking at and what impact they have on your search ranking, but there are some practices that are known to have a potentially negative impact your SEO. Google penalizes sites for trying to game the system, so creating helpful content for your site, written in natural language, is the best way to avoid a penalty. Google will penalize your site, ranking it lower on results pages, if they see that you're using practices meant to "trick" their bots. Focus on creating an easy-to-navigate website and great content and avoid these don'ts.
Don't "stuff" your page with large blocks of text loaded with less relevant keywords. Write content that your customers will want to read and will find useful. Search engines want to know that the content on your site is going to be relevant and helpful to the user.
Don't use filler content. Write original content that's totally unique to you and your brand.
Don't buy links. There are some less-than-reputable sites that allow you to purchase links to your site in the hopes of boosting your site's ranking, but Google knows when traffic isn't coming from a quality site. You could be penalized for trying to artificially manipulate your ranking.
Don't show search engines one version of your site and users another. Known as "cloaking," hiding links or pages on your site that you don't want search engines to see can have a negative impact on your SEO.
Don't just focus on the search sites. Think about how your brand will be found on sites like YouTube, Facebook, etc. Whenever possible, use the same username across platforms—this can help customers searching for your brand discover your social media pages. Always include a link to your shop or website on your profile so that customers who discover you through social media can find and shop your products.
Don't take users to a dead end. Search engines want to help users find what they're looking for. If you have broken links or pages on your site that are taking customers to a 404 page (the error page a user sees when a web page can't be found), that could hurt your search ranking. Work quickly to fix any broken links on your site or redirect pages you've removed to new, relevant pages.
This advice is intended for sellers who are optimizing their business website or blog for external search engines like Google. For advice on optimizing your shop for Etsy search, check out this article from Etsy's Help Center.