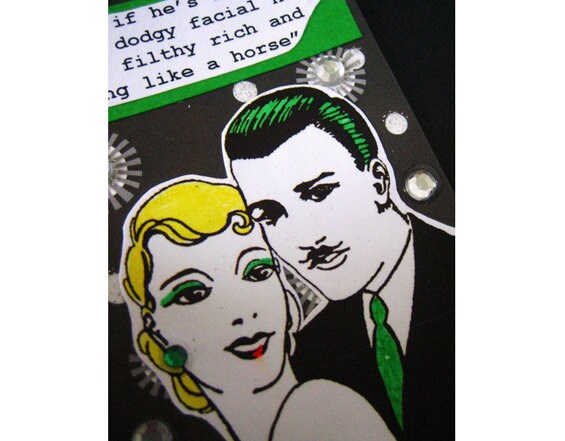 After gathering up every ounce of confidence, and samples of your work, you finally get a gallery or shop owner to sit down with you. And she wants to sell your work! Suddenly visions of fame, fortune and crafting dance around your head. And then the owner suggests a consignment.
But what exactly does consignment mean and how do you know if it's a good deal for you? Wholesale means the artist sells the product directly to the retailer at a bulk rate. With a typical consignment, the artist supplies the store with products for free. When an item sells, the artist will receive the proceeds of the sale minus a commission. The commission is usually around 40 to 60 percent of the sale price.That means the artist will not get paid until the work sells. If the work does not sell, the retailer may return the work to the artist.
A consignment deal may benefit an artist. A consignment might make it easier to get items in many outlets. Also, consignments can be ideal for new or risky work, and an artist might be able to pull back items or switch a line during the run. But there are some tricks to the trade that you should watch out for.
Before you agree to sell on consignment, consider the following:
Do research and use common sense. Unfortunately, retailers come and go. You don't want a retailer to come and go with your art, without paying you. Before you place your work in a retail establishment, you might want to ask for references or lists of other artists exhibiting there. Ask the references about their experiences. When in doubt, avoid large orders until you have built a level of trust.
Get all the retailer's details. You might want to ask for tax IDs, full names, addresses, email addresses and phone numbers. Ask for financial or credit information. That way you will be prepared to contact the retailer if necessary.
Get all the details of the agreement. You will benefit from a written consignment agreement. The agreement should cover (for example): the full inventory, the retail prices, the length of time of the consignment, payment information, the store's responsibility for damage or theft, the store's fees, return policies, display policies, shipping responsibilities, promotional responsibilities, insurance, legal fees, termination, discounting, and any obligations to post a sign regarding the consignment. Both parties should sign this agreement. You may want to use your own consignment agreement. If the retailer supplies you with a consignment agreement, make sure you agree to each clause before you sign it. Do not be afraid to negotiate!
Stay in contact with the retailer. Regular communication may alert you to any problems with the retailer and it can also help you prepare for success. For example, if you know the retailer is running low on your most popular item, you will be prepared for a re-order.
Know when to quit. It's up to you to decide if a relationship is not working out. If you experience late payments or suspect financial problems, you may want to take your work back and move your talents elsewhere.
There are few guarantees in business. Some artists have had amazing successes by selling on consignment and some have had unfortunate experiences. If you receive a convo regarding a consignment that seems suspicious, please contact us here.
This information is for educational and informational purposes only. The content should not be construed as legal advice. The author and Etsy, Inc. disclaim all responsibility for any and all losses, damages, or causes of action that may arise or be connected with the use of these materials. Please consult a licensed attorney in your area with specific legal questions or concerns.