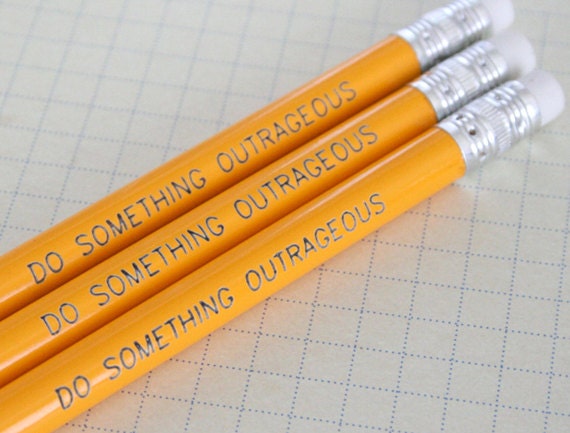 Welcome to selling on Etsy! When you're getting started, it feels like there are so many things to do for your new shop. It can be overwhelming just trying to figure out where to begin. Consider this article your handy quick-start guide. Here, we'll walk you through the most important things to consider for launching a successful shop, as well as the top resources you'll need!
The Three P's: Products, Photography and Pricing
Let's start with products. What items will line the walls of your virtual boutique? Here are some questions to ask yourself:
What are you ready to share with the world?
Who would you most like to share it with? This will be called your niche or target market.
Is there a market for your item?
How will your product stand out?
Etsy shoppers connect with items that have a unique point of view, offer something unique, and are beautifully made (or for vintage and supply sellers, thoughtfully curated). There are so many wonderful shops on Etsy that many newbies wonder how they can make an impact. Here are some tips for making your shop shine:
If you notice that there are lots of other sellers with items similar to your, say, children's hair bows, you may try creating the items in a different and surprising material, or creating a new style of hair bow to stand out. You may stand out with fabulous photos, a great shop assortment, and lots of items for your buyers to choose from.

Create a new product, or find a new way of making something that's been around for a while. A great example of an innovator is Janick of neawear, who who became Etsy-famous with her "Wall Wear," a modern art incarnation of cross-stitch samplers.
Let's turn our attention to photography. Even if you're not quite sure what you want to say with your Etsy shop, I still encourage you to get out your digital camera and start taking tons of photos. Photography is the most important aspect of selling online, so the sooner you get started, the better. You'll need a very simple background, some natural diffused light, a digital camera (it doesn't have to be fancy) and a model if you are selling something to be worn. In an Etsy item listing, you have one main photo and you may upload four additional photos. Use the tips below to use up all your photo spots!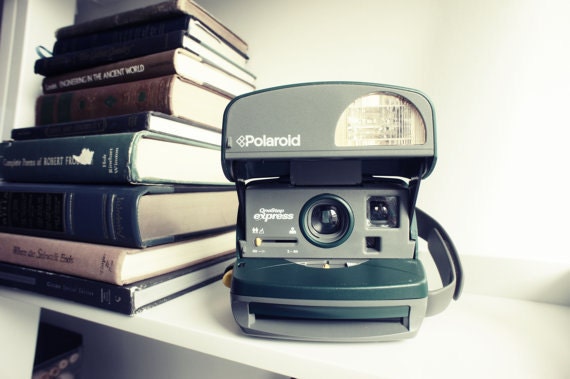 Here are our top 10 tips for taking awesome item photos:
Shoot against a plain background that will complement your item. Large pieces of drawing or watercolor paper work well.
Use the macro mode (flower icon) on your camera when shooting close-ups or small objects. If the photo is blurry, try adjusting the zoom, or getting closer to or farther from your subject.
If you're shooting small items like jewelry, simple props can help show scale.
For larger items, look around the inside of your home for good locations. Think interesting architecture, beautiful natural settings, walls with interesting textures, or even plain white walls. Is there a location nearby — perhaps a church, library, or abandoned building — that would capture the mood of your items?
If you sell items that can be worn, always use a live model. Adults, babies, and pets all draw in the shopper and help them imagine these items in use.
Use soft natural lighting. Either morning or early evening light works best. Avoid direct sunlight and harsh mid-day lighting. Set up your shot inside, near a window, or outside (but not in direct sunlight).
Never use flash.
Go beyond the overhead or straight-on shot. Make your photos more dynamic by taking the shot from a variety of angles and distances, and then choosing the one that best complements your item.
Edit your photos to make them brighter, crisper and the colors truer. You'll also want to crop in interesting places to create movement in the photo. It may allow you to get closer to the item for a detail shot.
Use all 5 spots for photos in your item listings to show your item's use, creative packaging, scale, details, and mood.
Now let's dig into pricing. Pricing can be very intimidating when you are first starting out, but you can break it down using one of many existing pricing formulas. For example, here's a simple pricing formula created by yours truly. Be aware of the time you spend creating or curating your items, taking photos and doing research. Your time is valuable and you should reflect this in the price of your items.
Setting Up for Success
Setting up your shop requires several steps. The tips below will help you take advantage of each step to start your shop off on the right foot.
Shop Name: Your Etsy shop starts with the right shop name. Having a memorable name is one of the more important things you can do to brand your shop and encourage sales. You want it to be easy to pronounce, easy to spell and it should speak to your style or what your shop is about. Shorter tends to be better than longer. Avoid common words like "designs" or "creations," as well as number strings and consonant strings that don't sound like a word in your name — these make your exact shop name hard to remember. Avoid generic-sounding names; something unusual will be more memorable. Do some research on the Internet to make sure that another company doesn't already have the same name. Exercise: What shop names have drawn you in? Get out a piece of paper and jot down the first 25 business names you can remember. What makes them memorable? What do these business names say about the companies behind them?
Banner: If your shop was in the physical world, your banner would be the sign above the front door. Choose something that looks professional and that will give shoppers a sense of the mood or feel of your shop and makes them interested to scroll down to see more! If you're not a great graphic designer, you can save time and frustration by buying a ready-made or custom banner from an Etsy seller.
Profile Photo: Share a sneak-peek into your personality with a well-lit, well-cropped 400 by 400 pixel photo of you. Have one of you and your most interesting item? Bonus!
Shipping: Check out the following shipping article for guidance: 4 Steps to Shipping Success. Take the leap and ship internationally — international orders comprise a big chunk of the market on Etsy! Sound intimidating? It's not that bad! Read How to Attract International Customers.
Shop Policies and About Page: Fill them out! Policies define the rules for your shop and can answer buyers' questions. The About page personalizes you; Etsy shoppers love that they buy directly from the artist, so tell them about yourself and your craft to get them interested in your work. Having these sections filled out will help build trust for your buyer, especially if you are a new seller and don't have feedback yet. Read How to Craft a Killer About Page and Shop Policies.
Let's Get Some Items in Your Shop!
Etsy's Item Listing guide will lead you through each step of listing an item. We talked about photos and pricing but there are a few other important parts of the listing process we haven't touched on: titles, descriptions and tags.
Titles: Your titles should be descriptive instead of whimsical. This will help search engines better understand your item listings. Here's an example: "The Malarie Collection Tee" wouldn't mean as much to Google (or Etsy search) as "Floral Fuschia T-Shirt - Screen Printed Organic Cotton."
Descriptions: Descriptions should be in first person; just think about talking directly to your customer in your own voice. Remember to answer all the questions your buyers might have in your item listings while telling your unique story.
Tags: You can attach the important keywords to your item listings — we call these tags. Think about the type of words your buyers would use if they were looking for this item. Get specific! Color, texture, style, and size are as important as the type of item it is.
Getting Exposure
Get a little help from your friends: If you already have a Facebook account, setting up a Facebook Business Page can help you let all your friends and family know about your new Etsy shop. Ask them to share the word with their Facebook friends who might be interested!
Stay active: Don't put a few things in your shop and then sit back and wait for magic to happen. Imagine if you opened a store in your town but just put a few items on a shelf and then sat behind the counter waiting for customers. Buyers want to trust you, and the more active you are on Etsy, the more they know you've invested in your new endeavor. Keep adding stock to your shop and check out other ways to connect with our community.
Resources
Whew! There's a lot that goes into opening up a new Etsy shop, but believe me, it's thrilling! Just take it step-by-step, and know you're not alone. Here are some great resources to use throughout your Etsy journey:
For more guidance, check out 7 Steps for a Successful Start on Etsy.
What are your top tips? We'd love to hear them in the comments of this article!