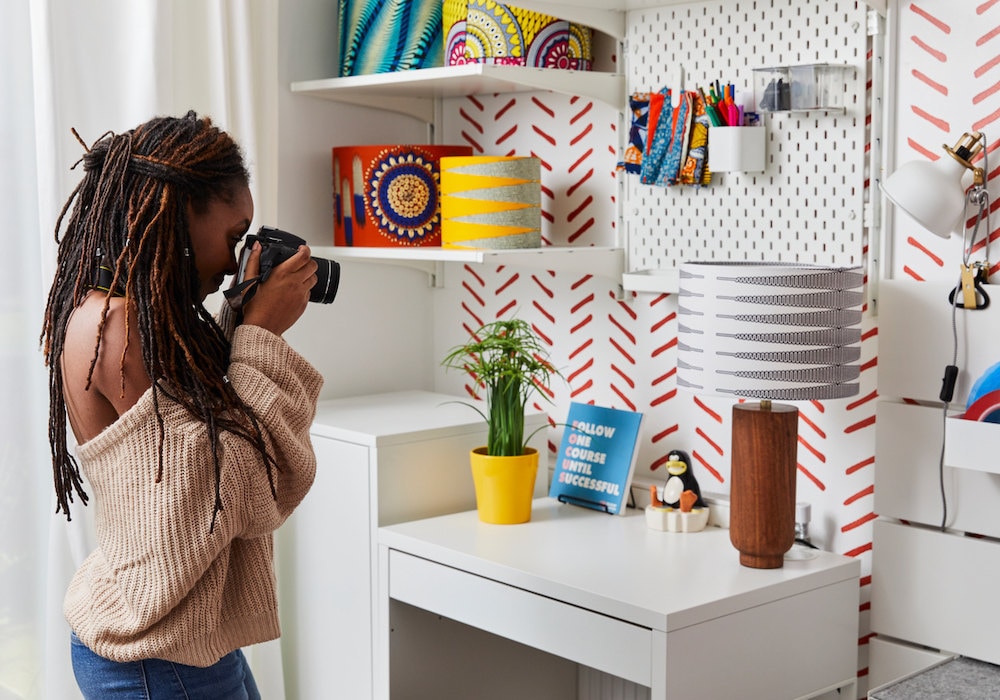 Learn why creating great product images is the most important step to selling online.
There are many ways to show off your product's best features. Find out which types of photos work best for your product.
What's the best equipment for you? Learn how to select the right tools for your photo shoot.
Learn how to create your own light box to shoot product photos at home.
New to photography? Learn the basics about various camera modes and settings.
From lighting your product to framing your shot, get step-by-step instructions on how to do a successful photo shoot.
Shooting with a smartphone has its advantages—and its disadvantages. Read how one business owner learned to make it work for her business.
Learn how to use styling, props, models, and seasonal touches to make your product photos pop.
Read how two vintage sellers developed a system to efficiently photograph their unique finds.
Whether you sell jewelry, artwork, furniture, clothing, or vintage items, find out how to get the best shots.
Capturing that sparkle can sometimes be difficult. Read how one jewelry designer tackled the problem for her business.
A little editing can go a long way when it comes to your product photos. Learn about photo editing tools and techniques.
Could lackluster product photos be hurting your sales? Find out how to avoid the most common pitfalls.
Planning your photo shoot? Use this handy checklist to take great product photos that sell.