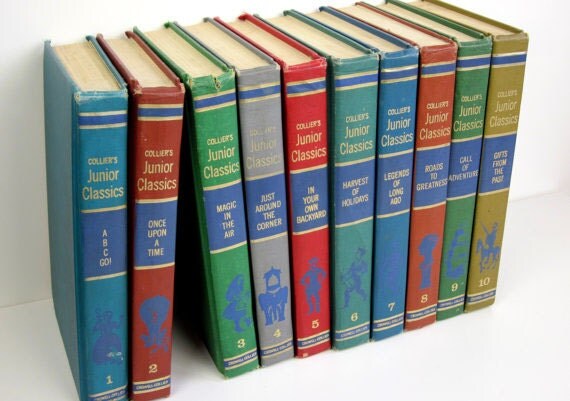 With so much great advice buzzing around the Etsy community, it's a bit of a challenge to narrow it down to the top 10 tips for starting an Etsy shop. How'd I do it? I asked some of Etsy's most active sellers and Admin to nominate their favorite words of wisdom.
1. Be Patient
Hands-down, the most popular piece of advice for new Etsy sellers is realizing that success doesn't happen overnight.
Jodi Lynn Burton of Jodi Lynn's Emporium of Doodles didn't get her first order until four months after she started her shop in 2011. "I listed a couple of original drawings, and a couple people favorited them, but I wasn't getting much traffic," she says. "After reading advice in the Seller Handbook, I added a couple new items and tags, and then I got my first sale."
Moral of the story: Keep making improvements to your shop and view your Shop Stats to study what works for attracting traffic. "Iterate and improve. Practice and repeat," says Etsy Admin Cheyne Little
For more tips, read Five Shop Stats Your Should Be Tracking
2. Create High-Quality Photography
The age-old expression "first impressions are everything" holds true on Etsy. Because Etsy is an image-driven site, shoppers make quick visual decisions based on needs, personal taste and the quality of your shop's images.
Luckily, you don't necessarily need an expensive camera to capture beautiful product images. "I used a point-and-shoot camera on a tripod that captured natural lighting for my first three years of selling on Etsy and had great success," says Jenny Nemlekar of jennyndesign. "I'm also an avid Etsy shopper, and I enjoy perusing shops with clean, clear, clutter-free product photography because it allows for a 'shoppable' environment without distractions."
3. Price It Right
There's definitely an art to pricing your items, and it's a process that you'll likely alter over time. Paying yourself first — and fairly — should be top priority. "You deserve a living wage," says Etsy Admin Morgan Evans. "Calculate your costs accurately and don't undercharge for your items or the time you spend on them."
Here's a tried-and-tested pricing formula that a number of Etsy sellers use: Materials + Labor + Expenses + Profit = Wholesale x 2 = Retail. Read more about this formula in A Simple Formula for Pricing Your Work.
4. Provide Excellent Customer Service
What exactly is good customer service? Some of the key elements include answering Convos in a timely fashion and providing clear information in your Shop Policies and Message to Buyers. Be direct about shipping turnaround times, whether you offer refunds or exchanges, how you handle customs and duty fees, and the types of payments you accept.
The ultimate payoff of providing good customer service is repeat customers and word-of-mouth referrals. "The busier we get, the harder good customer service becomes, but remember that without customers, we wouldn't have a business — we'd just have a hobby," says Heather Kent. "Make every customer feel like they're your favorite one."
Read Your Customer Service Guide for more tips.
5. Organize Your Finances
Even if your business is a small, one-person operation, Morgan Evans says it's important to set up good bookkeeping and organization systems from the get-go and keep straightforward sales and expenses records. "You'll establish an organized, logical foundation to build upon when it's time to do taxes, hire an accountant, or take your business to the next level."
Read Getting Started With Income and Expense Tracking.
6. Think Like a Customer
One of the best ways to cater to your customers and help customers find you is to think like them as you're developing your shop's brand. As you're creating products, marketing materials, and listing your items, put yourself in the "mental shoes" of your hopeful buyer. What keywords will they use to search for your products? How will they use your items? Include this information in your 13 tags, item titles and descriptions.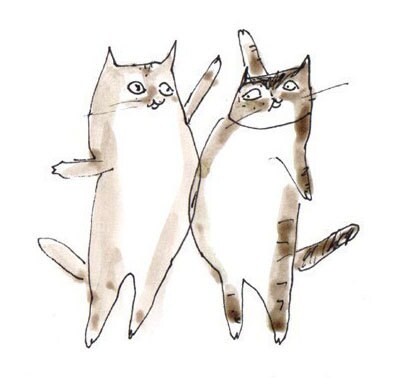 7. Join a Team
If you're optimistic about your future on Etsy but are feeling a bit overwhelmed, you're not alone. Heather Kent felt exactly the same way. "Once I joined a team, I felt such a sense of community, and I learned so much from my teammates," she says. "My photos improved, my shop started looking more professional, and sales increased."
Whether you're seeking help from sellers making similar items or want to meet people who live near you, there are thousands of teams to choose from. Join a team.
8. Do Your Research
You'll be surprised how much you can learn about growing your Etsy shop just by asking yourself questions and then diving into searching for the answer. For example, to learn about your (friendly) competition and how to cater to your ideal customers, starting searching on Etsy and the Internet.
"There's no shortage of resources on Etsy, the web, in books, and by communicating with other sellers," says Sara Gilmore of I Felt Fuzzy. On forums, other sellers will be more likely to help you if it appears you've done your homework and have specific questions."
9. Network and Promote Yourself
Let's say you've researched your target market, rocked your item listings, and now you're ready for action. Now what? It's time to spread the word about your brand-new business. But how? One of the least expensive promotion tools is good-old fashioned networking.
"I learned that you can't just list a couple items and expect sales — unless you're really lucky!" says JodiLynn. The captain of Metro Detroit Etsy Team following community members, commenting on blog posts, and keeping up with your activity feed.
As for promoting your shop outside of Etsyland, Sara Gilmore recommends blogging and social media for building your web presence.
10. Take Advantage of Etsy's Free Resources
You don't need an MBA to become a top seller. Etsy is an equal-opportunity marketplace, and everyone is poised for success.
Etsy Admin and leaders in the community aim to be as transparent as possible about how seller tools work, and there's so much information just waiting to be devoured. For example, you can read about how full-time Etsy sellers have grown their shops in Quit Your Day Job features, tips in the Etsy Success Newsletter, FAQs, and The Seller Handbook.
What are your top tips for starting an Etsy business? Share your advice in the comments.
Ready to start your business on Etsy? Open an Etsy shop today!